5 Sensational Chevy Swaps from SEMA 2019
Chevy engines are everywhere, the ubiquity of the LS is the proof—and that's a good thing. While it could be argued that the custom scene loses some originality from swapping in newer, more powerful engines there's no questioning the myriad of great reasons to do it. Plus, there's so much aftermarket support that there is a wide variety of configurations a builder can dream up to make their version of a Chevy engine stand out from the hordes of the drop-in crate engine look. Here are a few great examples of how to do a Chevy engine swap right.
1. "Over Lord" '67 Chevelle: LSX
This Chevelle was saved from the ravages of rust, lowered and modified with custom ground effects, cowl hood, custom front bumper and splitter.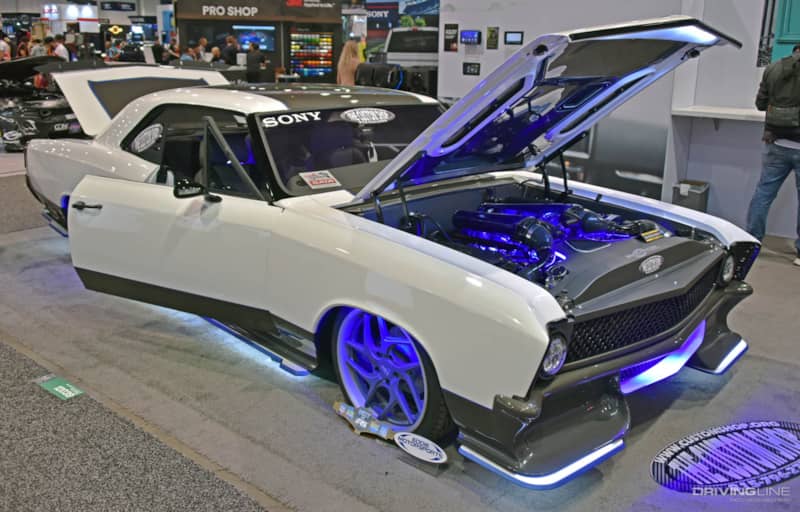 Traditionally powered by a small block Chevy (SBC), it was upgraded to an LSX416 with a D1X Procharger Supercharger. A potent package positioned in a super clean engine compartment.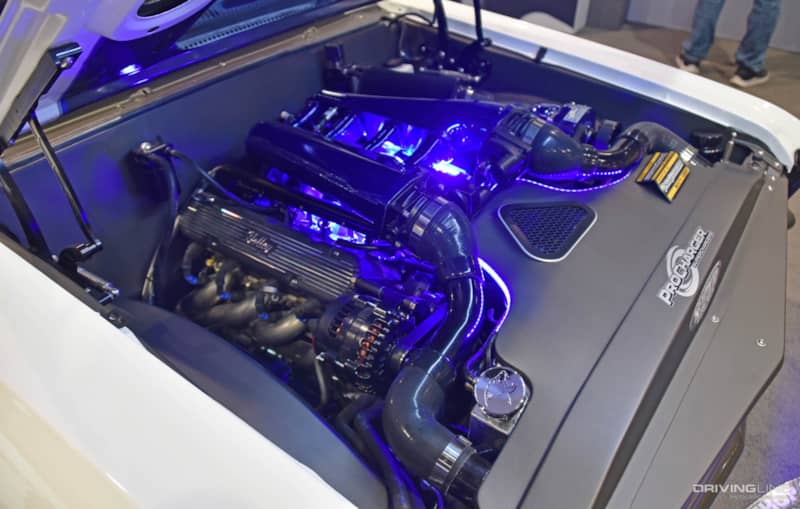 2. "Anvil" '64 Pontiac Acadian: Chevy Big Block
Custom from the grille to the taillights, this car is immaculate. Originally built by General Motors of Canada, it's often mistaken for a Chevy II, but there's no mistaking the engine that's in this car for anything original equipment.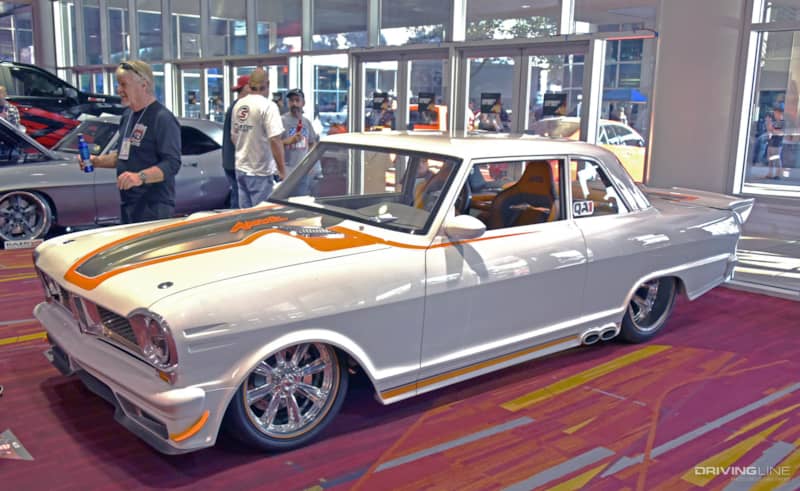 It sports a massive pair of twin 88mm turbos feeding a monster 632ci Chevy big block that produces as much as 2500hp. Without checking factory specs, it's safe to say that's a few ponies over stock.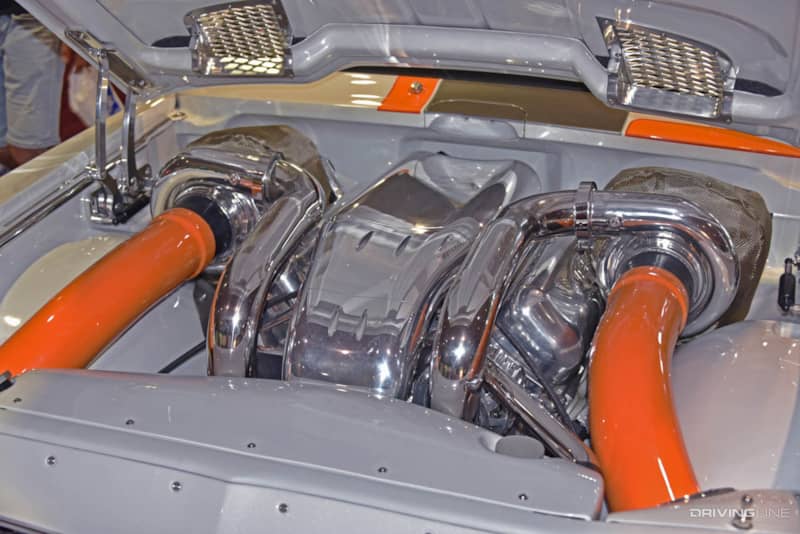 3. '60 Corvette: LS3
This beautiful restomod perfectly blends the old with new in a classy fashion that maintains a vintage vibe.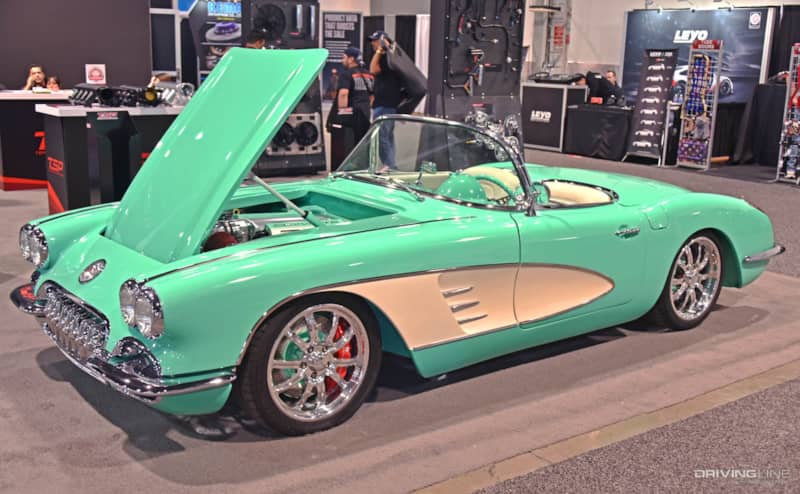 A glance under the hood reveals not the latest in '60s engine technology, but a color-matched LS3 with a Top Performance intake, pulley system and oil pan nestled within the sanitary engine compartment.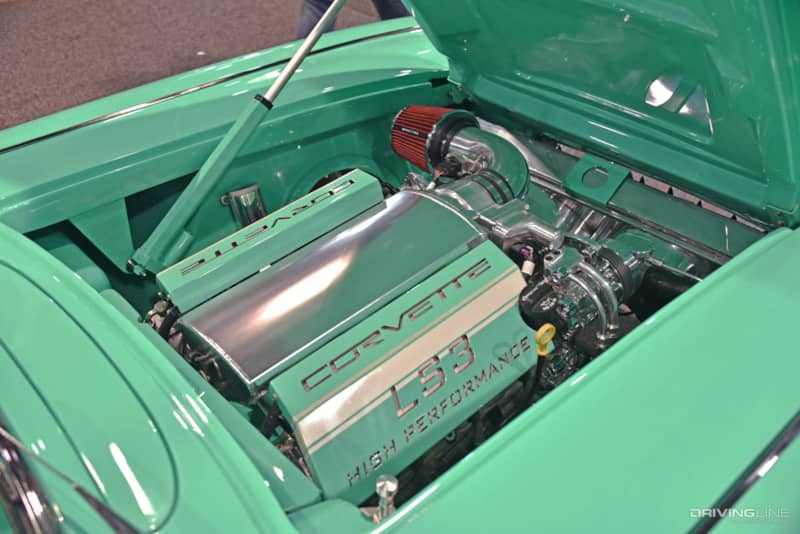 4. '88 Porsche 944: LS3
This one caught us off guard, as this Chevy swap into an '80s Porsche 944 is so understated it doesn't draw much attention until the eight throttle bodies are noticed just above the valve covers.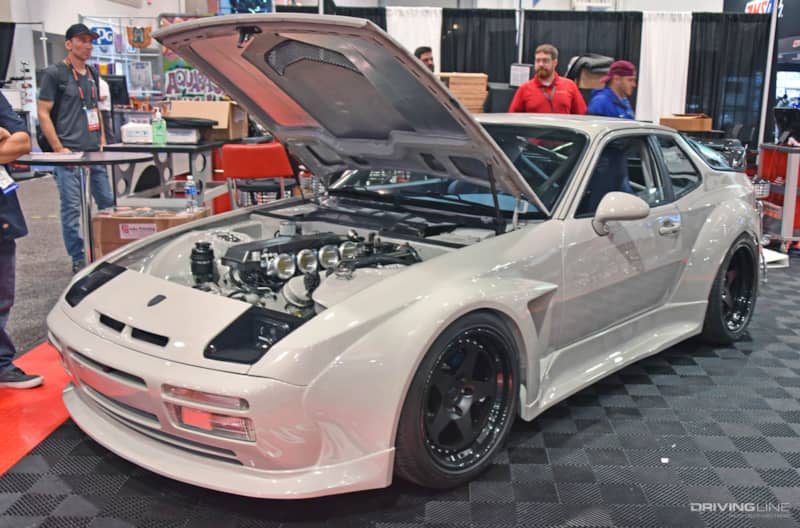 Perfectly positioned between this wide-bodied German wheel spinner's front fenders is an LS3 6.2L with a gorgeous Harrop Hurricane intake for higher-revving fun.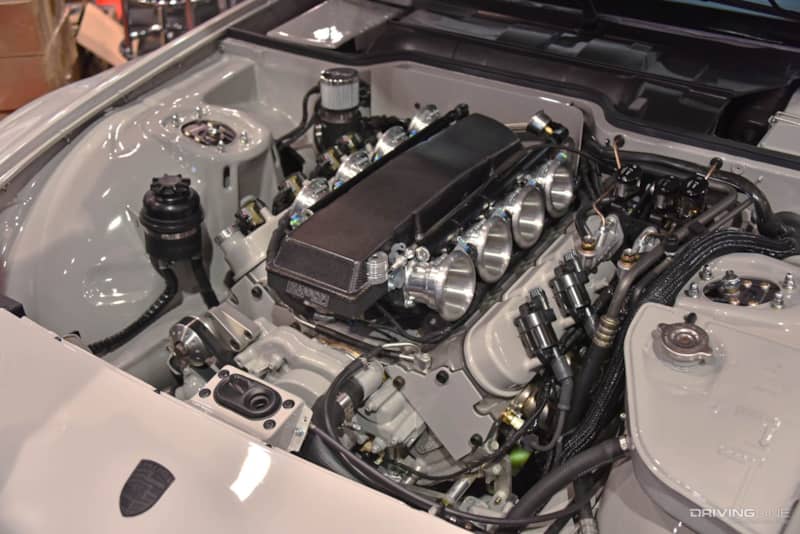 5. "Il Capo" '36 Packard Rat Rod: Blown LSX
What was once the shell of a stately 1936 Packard was transformed into this original take on a rat rod. It looks like the front fenders were flipped and fit over the rear wheels and several feet were removed from the rear passenger compartment of the original body. Showing off it's the real steel deal in a bare metal finish.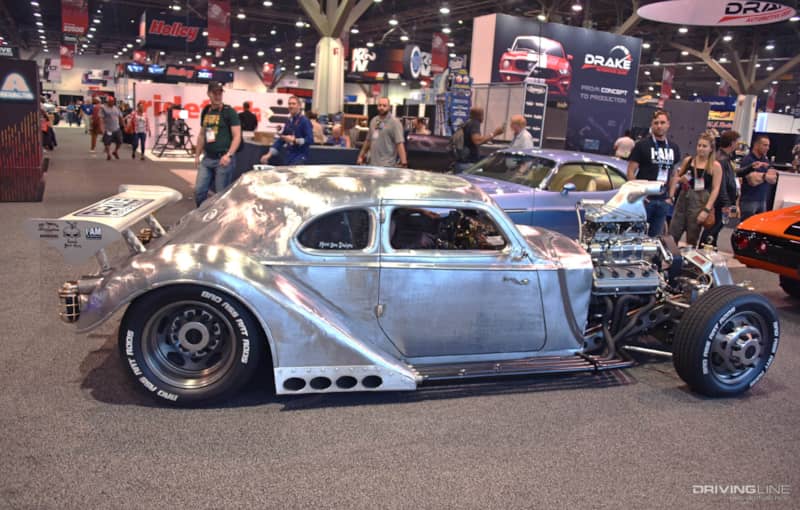 Commanding attention in front of the passenger cabin is an LSX 376ci with a large Blower Shop 8:71 blower towering over valve covers that resemble those found on a HEMI. Looks like a fun car to drive, just not in the rain.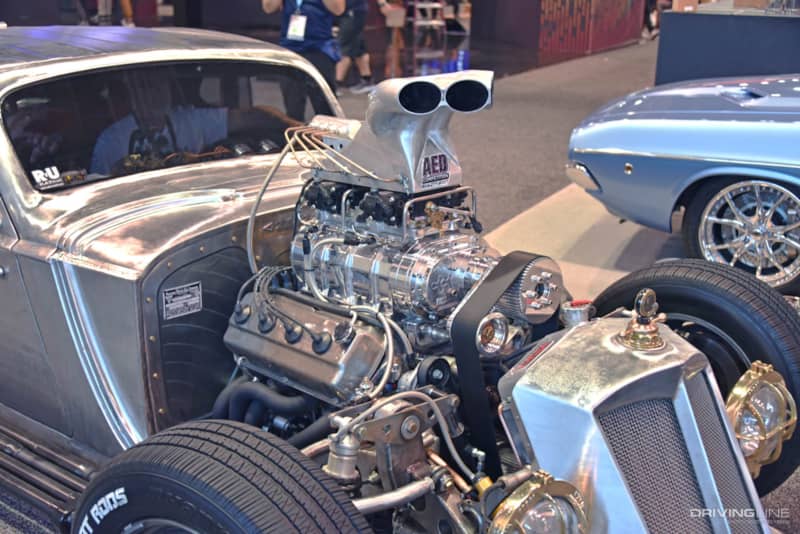 See 5 of SEMA 2019's wildest custom lowered trucks by clicking here.