Sports Car or Off-Roader? The Suzuki X-90 Was the Mazda Miata of 1990s 4x4s
When you think of a 4x4 or other vehicles built with "adventuring" in mind, you likely think of a truck or SUV that's styled to be tough and aggressive.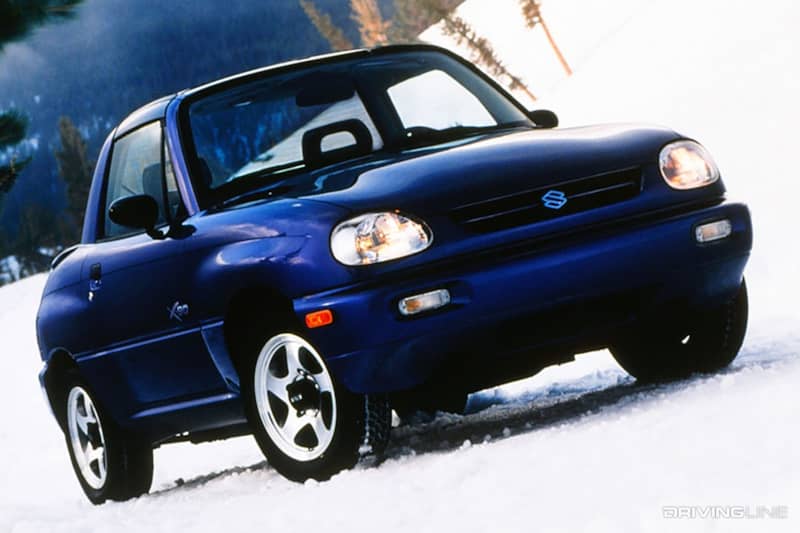 The X-Factor of '90s Off-Roading
Today especially, pickups and SUVs are bigger on body cladding and sharp angles than ever, but there have been a few 4x4s built over the years that go in a completely different direction. One of those is the Suzuki X-90.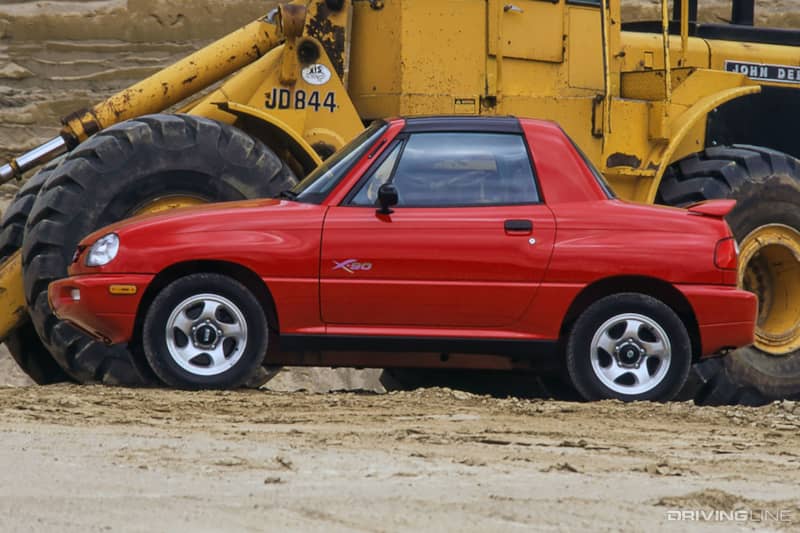 The mid 1990s were a time of funky design for Japanese car makers and the X-90 was just one of many unusual vehicles that appeared on the Japanese market during this era. But unlike many of those funky JDM machines, the X-90 was also imported into North America.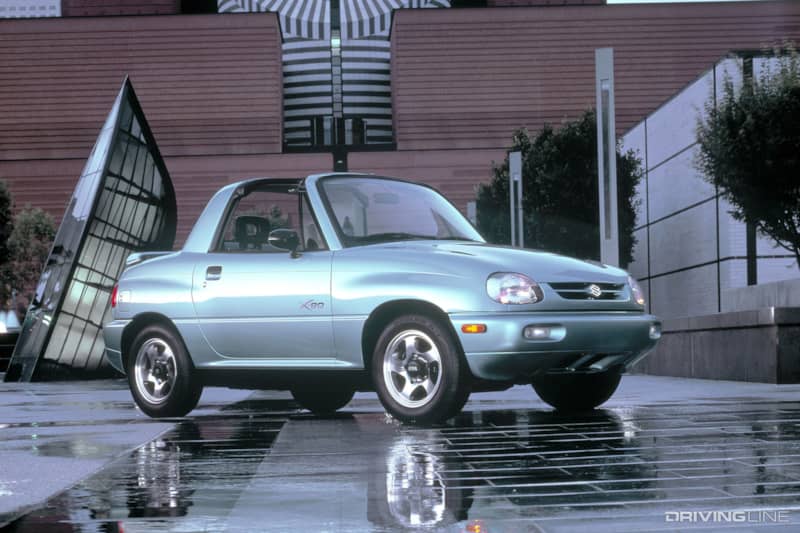 It arrived in the US for the 1995 model year, situated to fill the spot left by the Samurai in Suzuki's lineup. But while the Samurai had Jeep-esque 4x4 styling, the X-90 went in a very different direction—with a car-like body and a traditional rear trunk.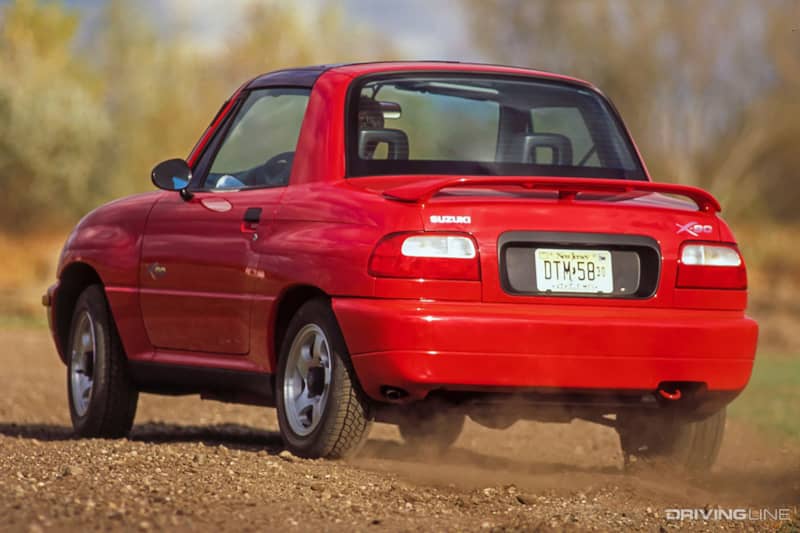 The X-90's body was rounded off with slightly flared fenders, and a tall-roof line that further exaggerated its stubby profile. It even had a T-top roof.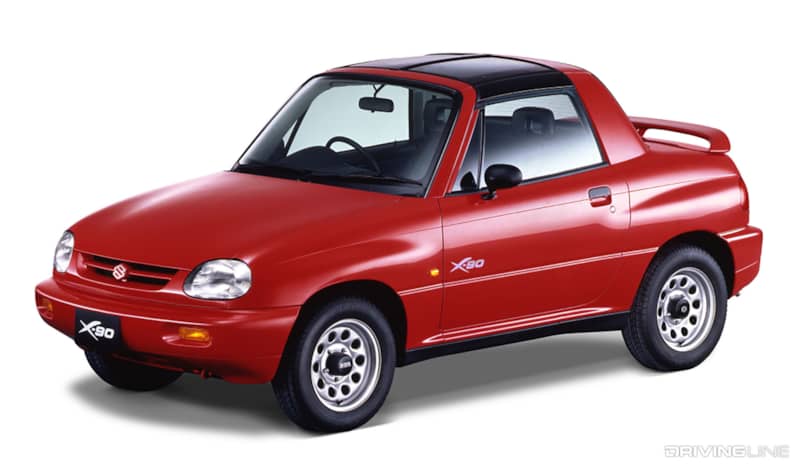 It looked as much like a coupe passenger car as it did a "Jeep," or to put it another way, It was as if someone had mated a small 4x4 with a Mazda Miata.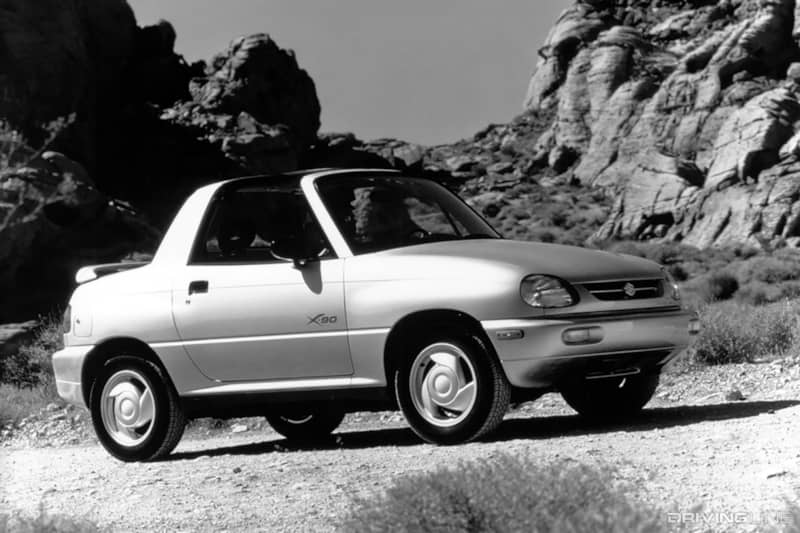 Beneath the bodywork came a chassis that sported either rear-drive or 4WD with the only engine option being a single overhead cam 1.6L that made just 95hp.
Not surprisingly, the X-90 didn't develop the same sort of cult off-road following that the Samurai did, likely because of its unpractical body style and "less than rugged" attitude.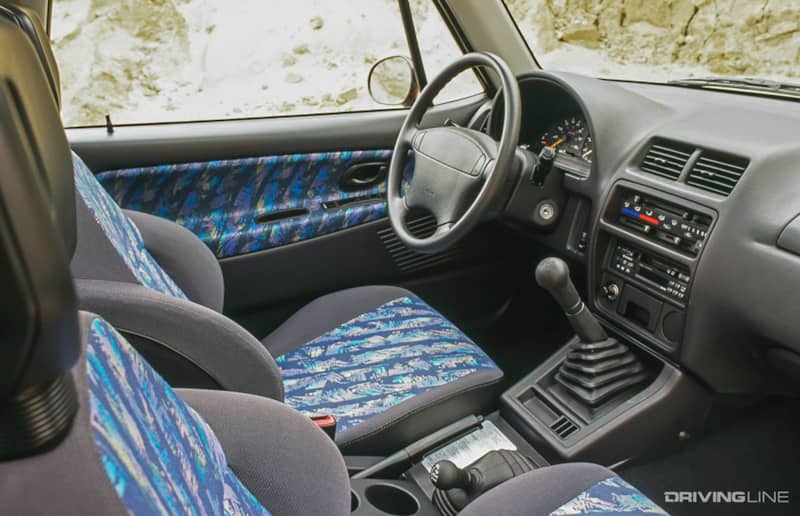 Production ended in 1997, and having only been sold for a few years, and being niche vehicle to start with, the X-90 was a rare sight on the roads back then—and an even rarer one today.
It's not likely ever to become a member of the Off-Road Hall of Fame, but as a rare vehicle that's heavy on 1990s weirdness, we can't help but appreciate it in a weird way.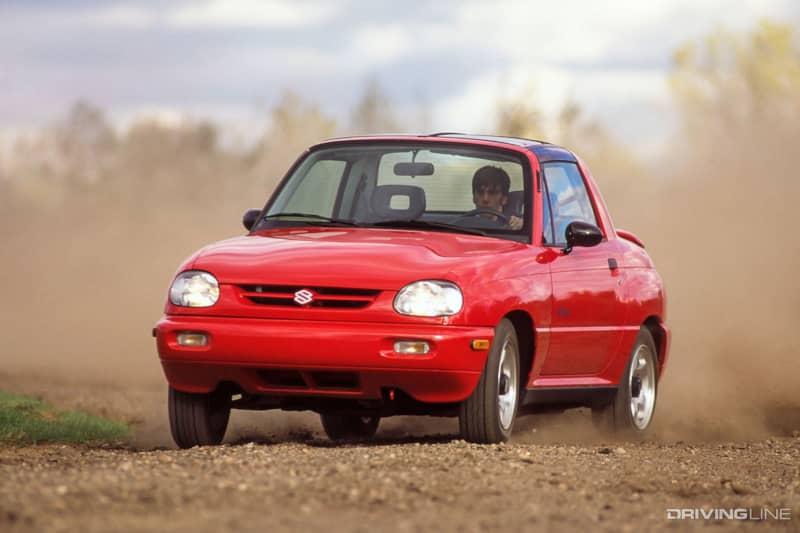 We may have nicknamed today's crop of small crossovers as "cute utes," but when it comes to cuteness no Jeep Renegade or Honda HRV will ever top the friendly looks of the Suzuki X-90.
More From

Driving Line
On the subject of forgotten 1990s 4x4s from Japan, check out our look back at the Isuzu Amigo. 
And here are five more highly unusual cars which you can take off-road.