Spy Photos: Upcoming Off-Road Ready 2022 Chevy Silverado ZR2 Truck Testing on the Streets
We snagged some photos of the new 2022 Chevy Silverado ZR2 undergoing street testing, showing-off a couple new aspects of GM's upcoming off-road oriented truck designed to go up against the Ford F-150 Raptor.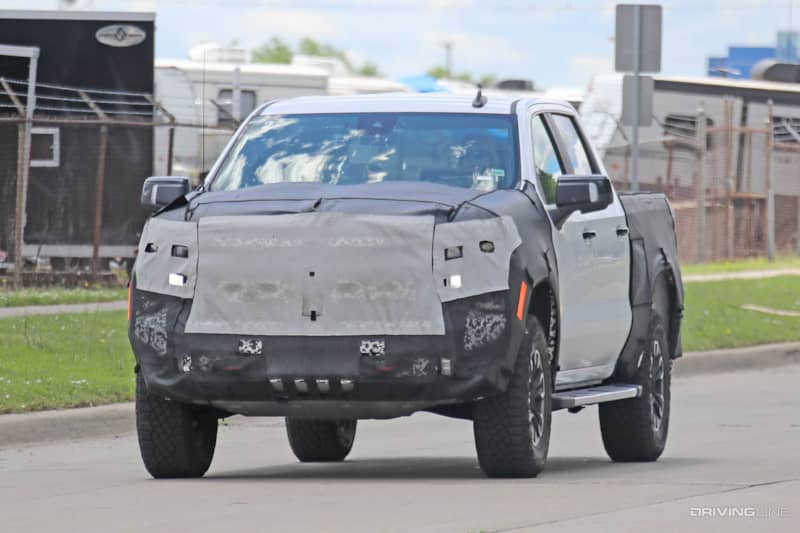 The new Silverado ZR2 (or potentially Silverado Trail Boss ZR2) will feature even more rugged capability than the standard Trail Boss models. From the photos the most obvious changes are a higher clearance front bumper, a prominent skid plate at the front, and what appears to be a taller suspension lift.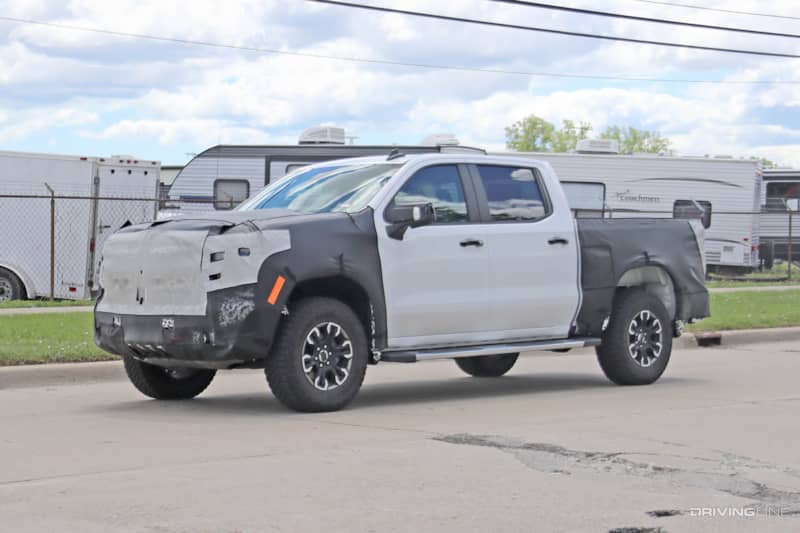 Strangely, this prototype is fit with a set of running boards that appear to hinder the truck's ground clearance.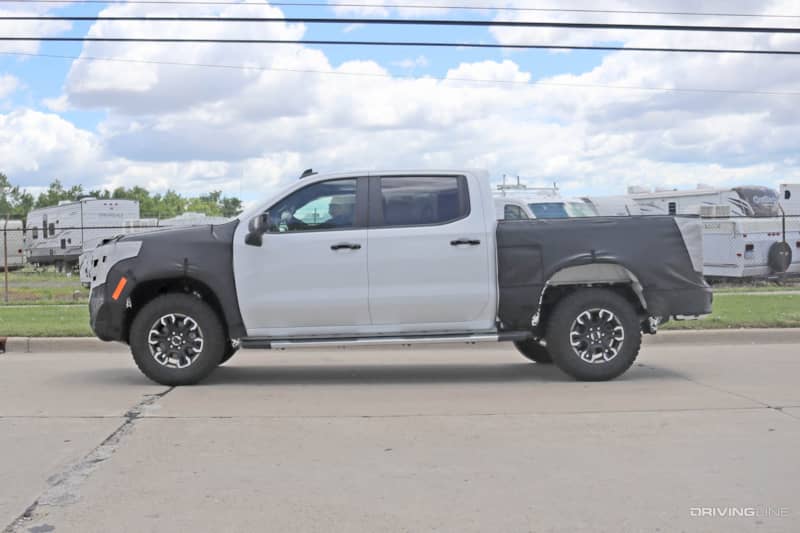 Other than that, this new Silverado ZR2 should adopt all the traits of the Silverado 1500 refresh, including a new interior.