#SurviveThe25
It doesn't offer the winter retreat of IMSA's Rolex 24 at Daytona, nor the splendor of France's 24 Hours of Le Mans' in June. It doesn't demand the cold-weather willpower of the Sno*Drift Rally, nor is it the knock-down, drag-out battle pretty much every round of Global Rallycross devolves into.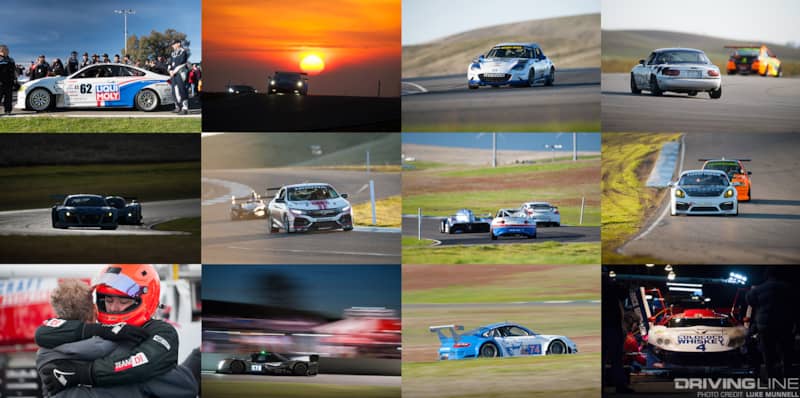 Its cars aren't limited to the refined race machines of TUDOR or the WEC, nor the volatile, 1,000-hp brutes of Formula Drift. But what makes the 25 Hours of Thunderhill so respected, despite being a humble NASA-sanctioned enthusiast race, is that it takes a bit of all the aforementioned elements and packs them, wheel-to-wheel, into one grueling 25-hour race, held in the cold remotes of Willows, CA (about 150 miles north of San Francisco), in December—offering competitors the sadistic honor of closing out their season with possibly the biggest dose of endurance and commitment they'll exert all year.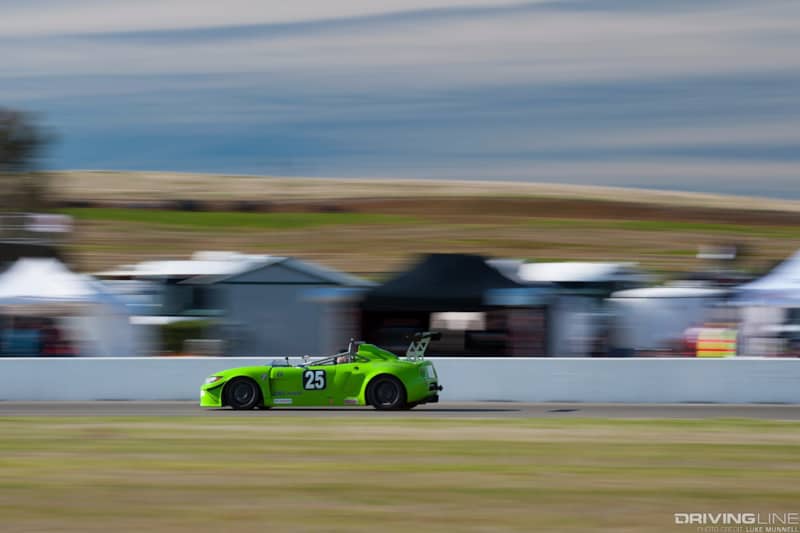 The 25 Hours of Thunderhill is a remote, long, tiring, cold, usually wet and always arduous ordeal of motorsport. It's a race where simply finishing is a victory in its own right, for competitors and spectators alike. But the loathing and regret felt by anyone in the midst of it is only usurped by the elation and pride felt after having seen it through. Having "survived the 25" several times over, let our account of this year's 15th-annual running serve as a guide of what to expect from it, and—if you can stand it—join us next year, for one of the best times you can have in the freezing middle of nowhere.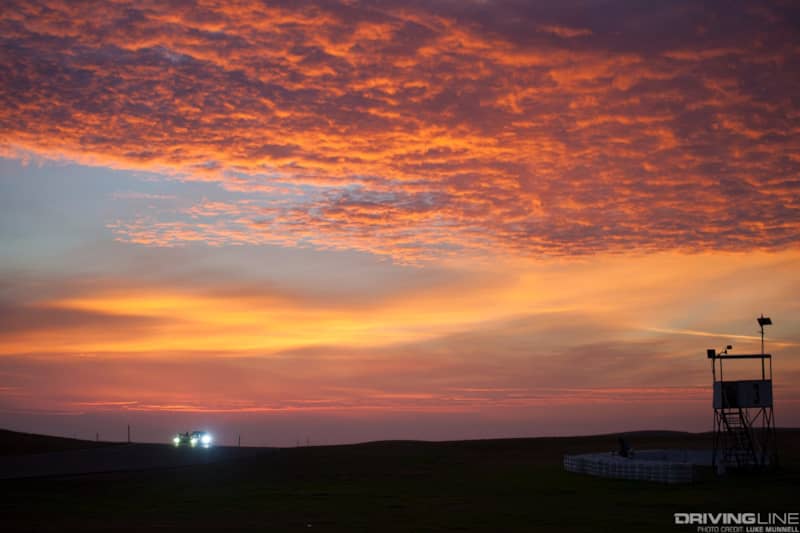 -24:00:00 — Practice/Qualifying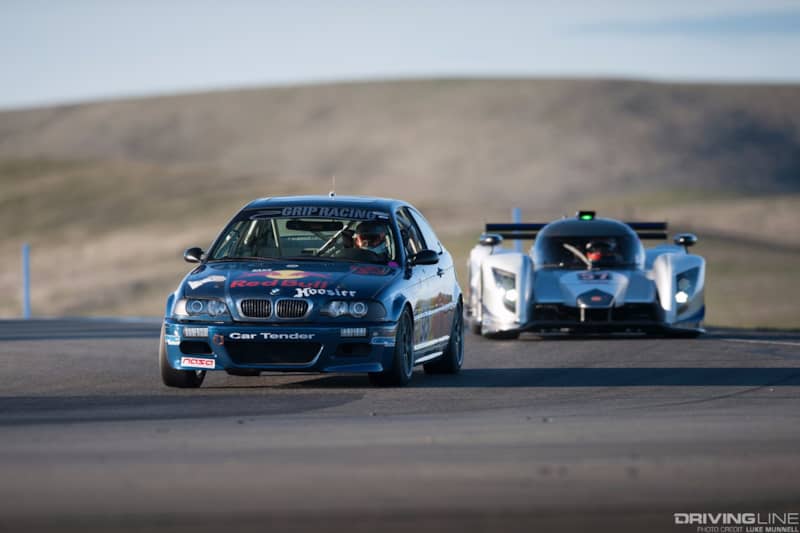 There's a saying that the 25 Hours of Thunderhill only lasts 25 hours for spectators. For drivers, staff, team-members and those of us in the automotive press, its running usually includes a day or more of practice sessions immediately before the big day. If you're coming just to watch the race, show up before the green flag drops at 11:00 a.m. on Saturday. But if you want the full experience, try to include Friday afternoon's practice and qualifying sessions.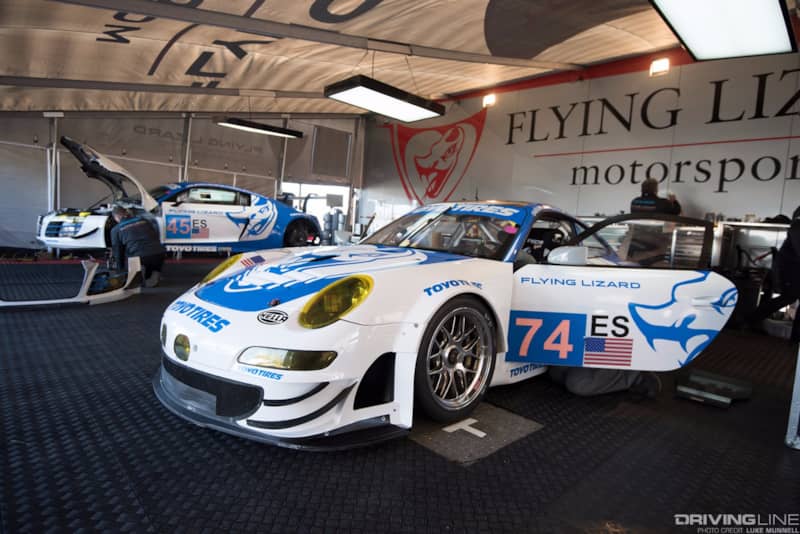 You'll probably want to walk the pits first and try to identify the contenders for the overall win. Repeat Thunderhill champs Flying Lizard were back this year as overall and ES-class threats, with both their Audi R8 LMS that won last year's rainy race, and their Porsche RSR that always does well. My first thought: "These will be the guys to beat."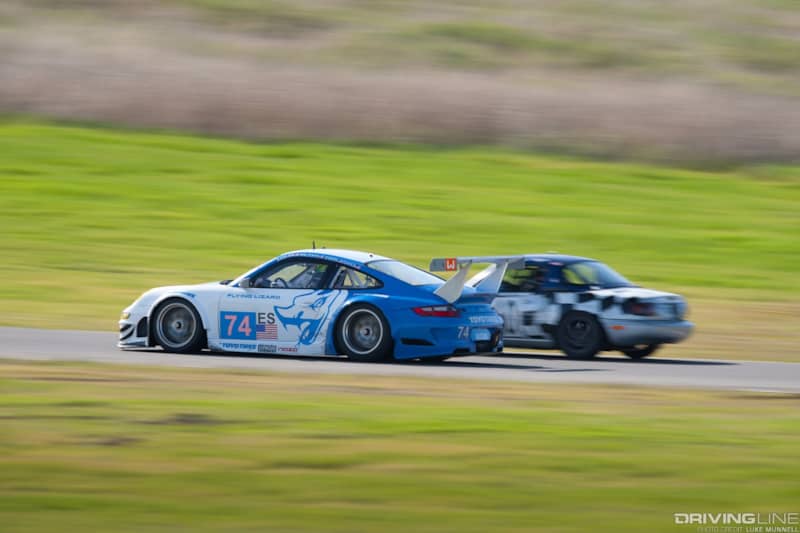 Second thought: "Wait a second...there's some real competition this year." Also in ES class and gunning for the title were Reardon Racing and their formidable #43 Porsche Cayman GT4, F.A.S.T. Autosport's circle-track Camaro (these are nothing if not endurance vehicles), Tiger Racing's #3 BMW E46 M3 door slammer that always places impressively high, and a new entry from a veteran Thunderhill team: CLP Motorsports and their #14 Lamborghini Super Trofeo, piloted by a team of drivers including Tanner Foust and Tyler McQuarrie—definitely an overall contender.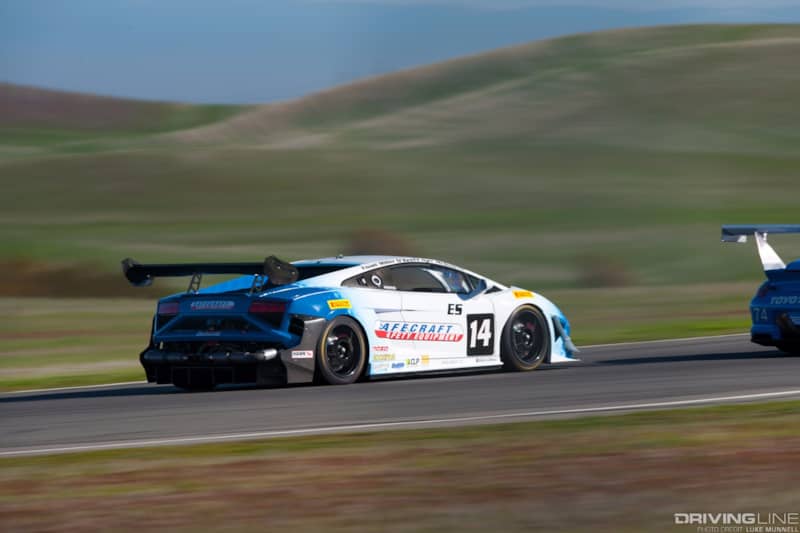 Possibly even more relevant were this year's ESR-class cars. A class for racing prototypes and open cockpit cars, this field is traditionally fastest around the track, provided it's dry and they can make full use of their aero equipment—something this year's forecast called for throughout the weekend. ESR cars have won as recently as 2014, and after a rainy 2015 ES-class win, were thirsty for vengeance.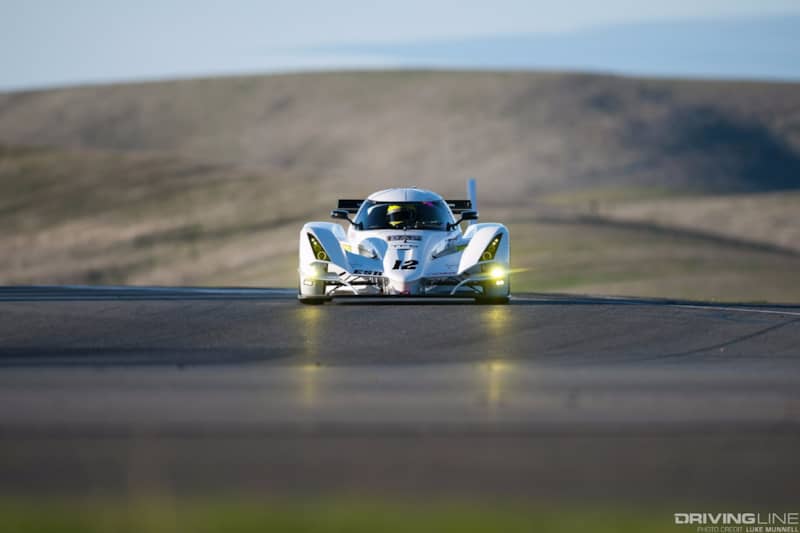 Leading the ESR pack were Ryno Racing's two low-revving, 6.3L LS3-powered Ginetta G57s and JFC Racing's conversely high-revving, 2.7L V8-powered #52 Wolf GB08S. Following was a small, but diverse group of fast competitors, each a possible overall threat given a precise confluence of circumstance that would be entirely possible over the course of a 25-hour race. This would be interesting.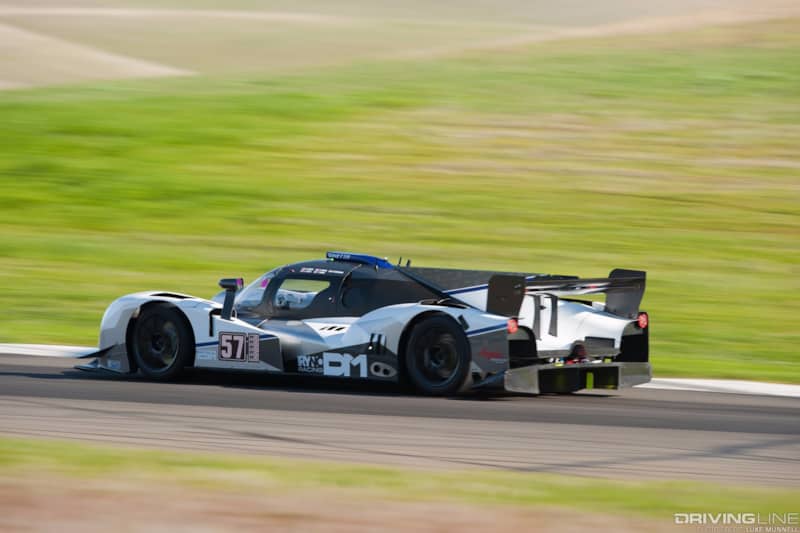 Final thought after the evening's qualifying session: "Holy crap, does that Lambo heat up the brakes! I wonder how big a part of its strategy brake changes will be..."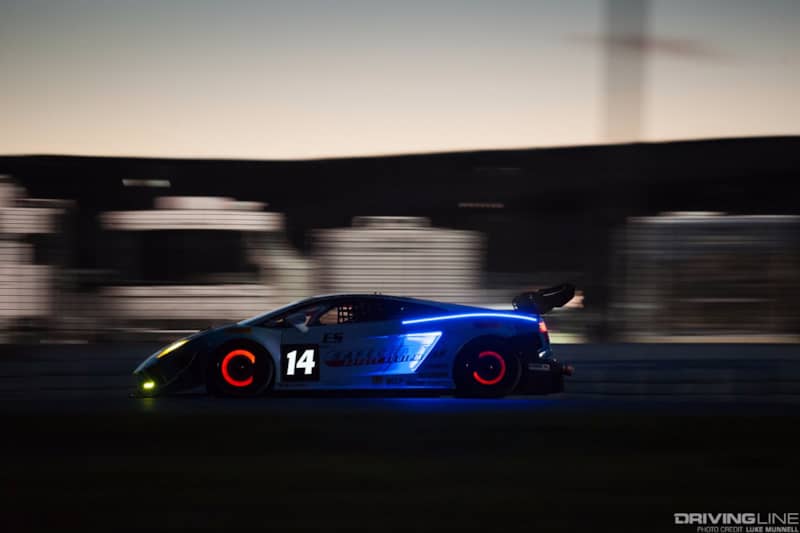 -04:00:00 — The calm before the storm

I like to get to the track as early as I can on race day for the 25 Hours of Thunderhill. The sunrise here takes on a completely different meaning as it will the next time you see it, and the calm of the track at rest is something to behold before its shattered for the next day and an hour. Grab a coffee, find a good vantage point, and you'll see some racers, team owners, and corner workers taking it in as well. It's sort of a thing to do.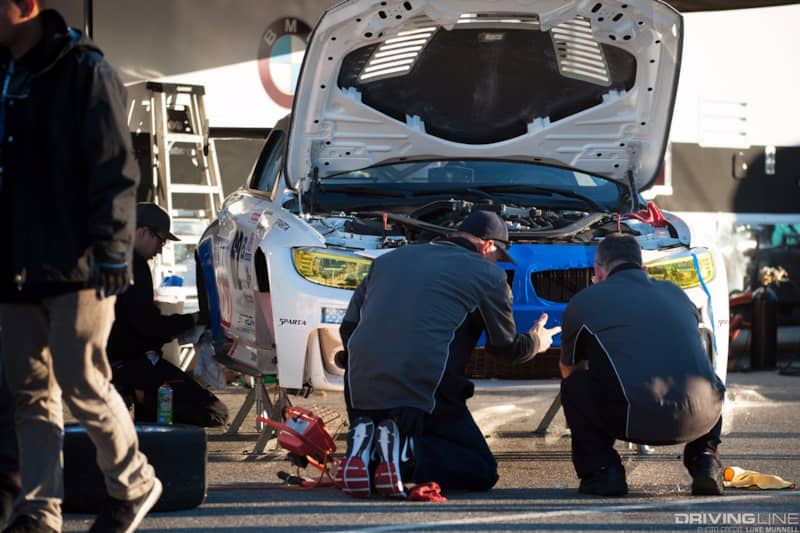 Moving down to the pits, you'll discover the two types of teams that emerge hours before the race: Those who have it together, and most of the field who don't quite. The few who have it together simply wait for the race, while most buzz around the pits making last-minute parts and supply runs, modifying their cars to pass some tech rule they hadn't anticipated, or otherwise rushing to get to the line prior to race time. Some will even be pulling into the track and setting up pits just hours before the race. Take a step out of everyone's way, and take in the excitement, stress, and adrenaline of the rush.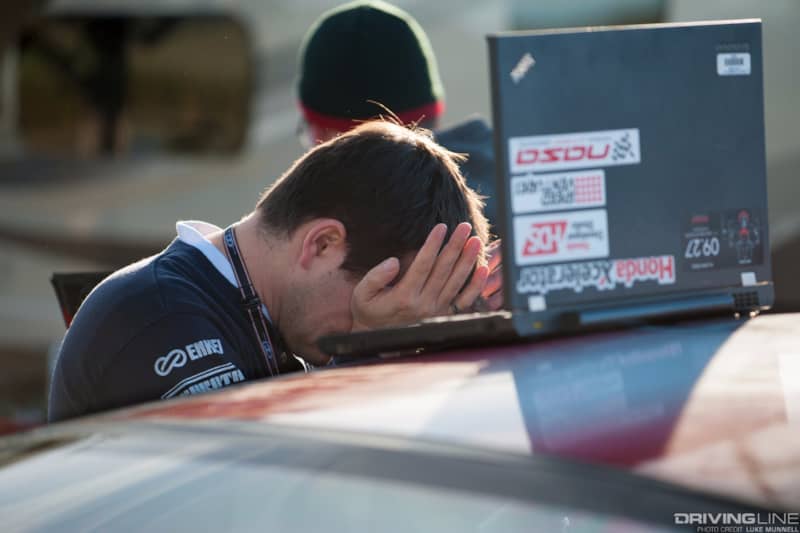 -00:15:00 — lining up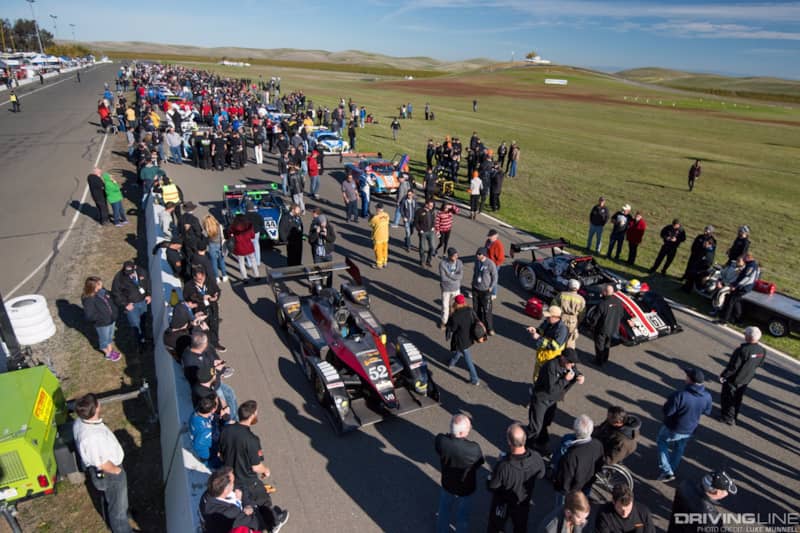 It's strange, given the extent of a 25-hour race, but the most exciting moments of this one exist immediately before and at the end of the race. The moments before are a mix of anticipation and nervousness at the scope of uncertainty ahead, enshrouded in face-saving confidence and sportsmanship, coupled with a shared pride at having even made it this far. Team photos are taken, competitors congratulate each other and share their wishes for a clean race, and the vibe is really, really good. This is a great time to see those cars up close without crews rushing around making last-minute tweaks (usually).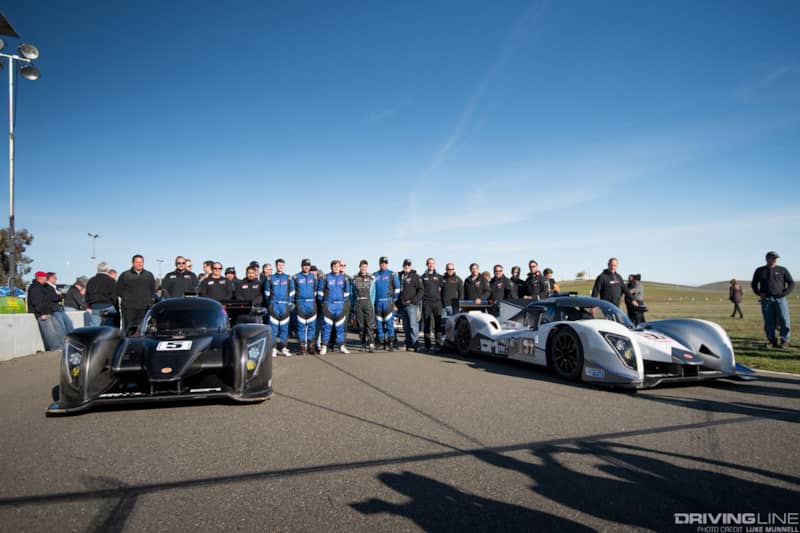 For a 25-hour endurance race, Qualifying is a bit of a formality. The fastest cars get to start the race at the head of the pack, but with those cars logging between 650 - 700+ laps by race's end, starting a few car lengths ahead of your competitor isn't much of an advantage. Still, it's a chance for drivers to lay down their fastest-possible laps and smile for the cameras, and what driver doesn't love all that?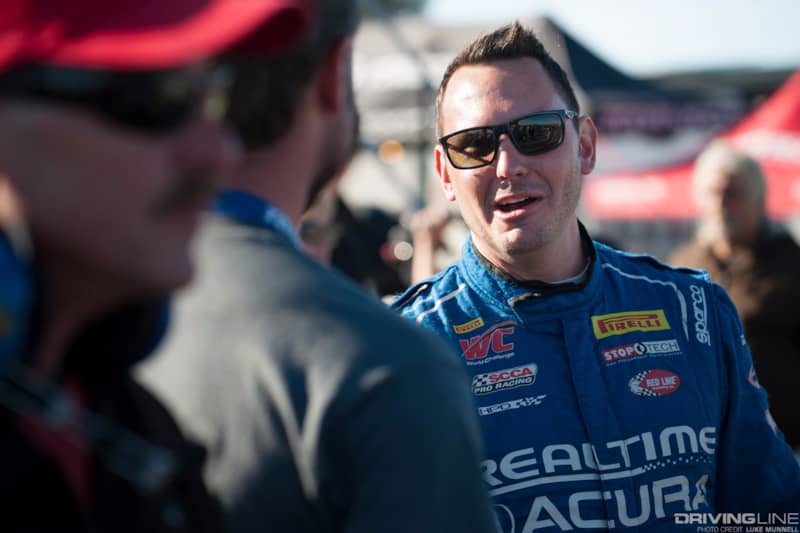 This year it was Ryno Racing's two Ginettas on pole, followed by a bunch of ESR's, and Flying Lizard and CLP leading the door-slammers—pretty much as expected
00:00:00 — Green Flag Drops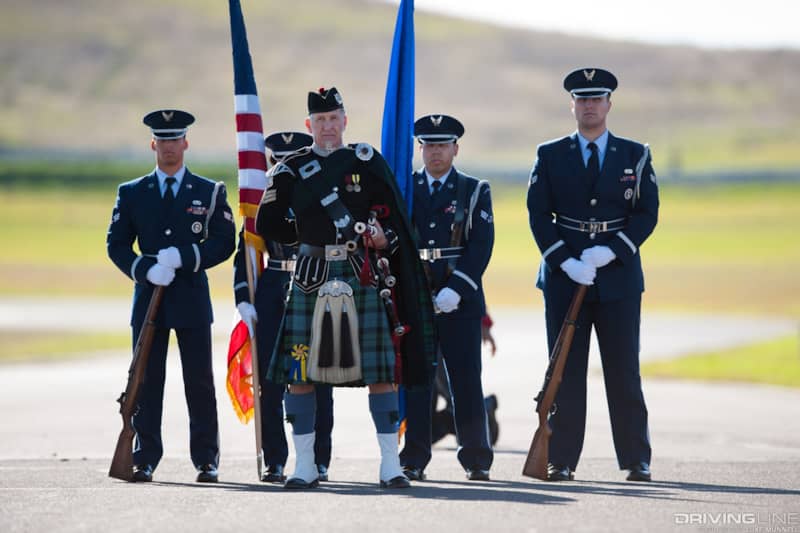 After such a dramatic build-up as preparing for the 25 Hours of Thunderhill can be, it's a bit disillusioning that the start of the race is so smooth. There's a march of bagpipes and military servicemen and women, the singing of the National Anthem, a couple laps around the track behind the pace car, and then they're off. For the next 25 hours.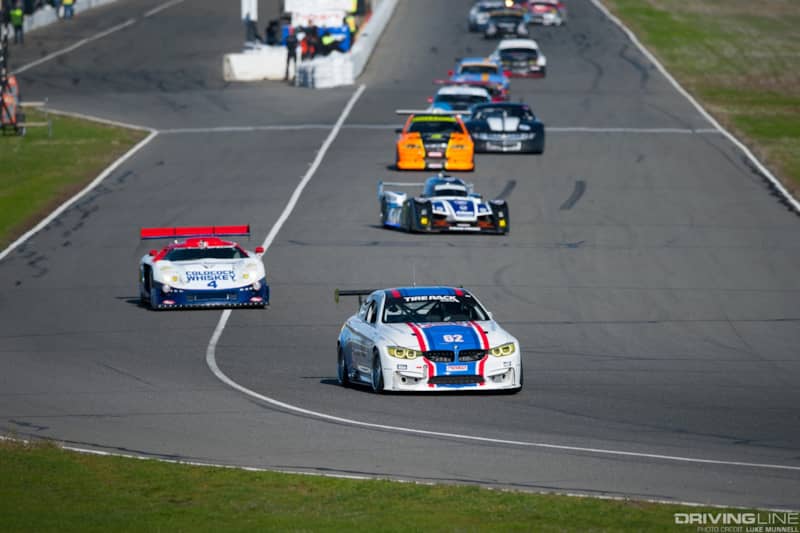 If you're in my line of work you spend a couple hours on track shooting as many cars as you can, since you never know which ones will be among the first to exit early. Otherwise, man your post or enjoy the few hours of relative calm after all your hard work to get there, and before things begin to go wrong.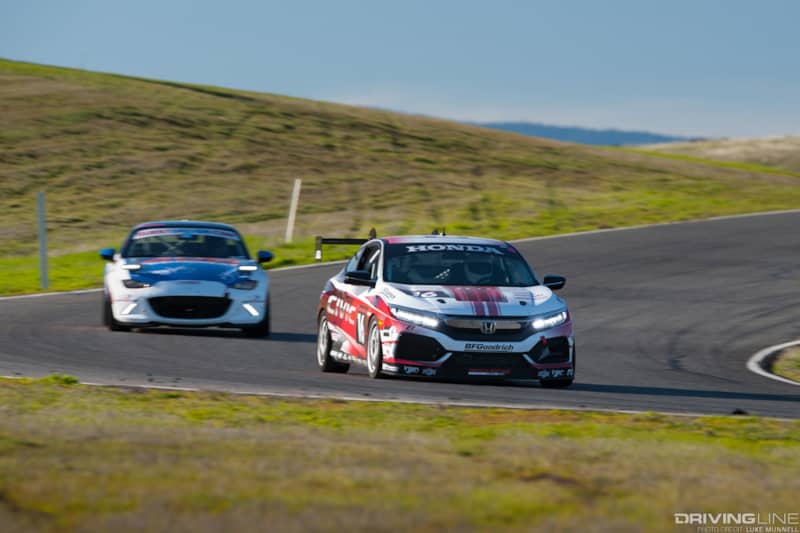 +05:00:00 — Day's End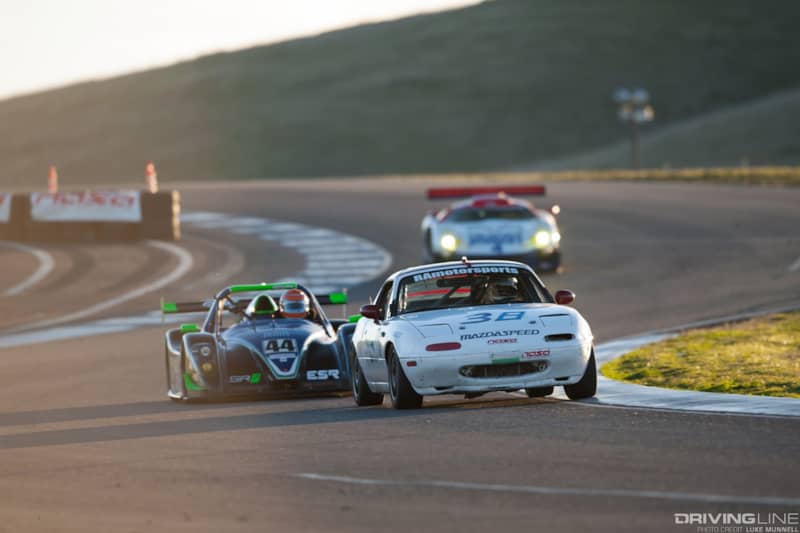 Thunderhill is a beautiful racetrack and looks its best during these winter months. The sights of its peaceful landscape bathed in golden sunlight at the end of a long day can be intoxicating, if not for the realization that it means the most grueling part of the race lies ahead. Enjoy these last few moments of sunlight—you'll miss it dearly.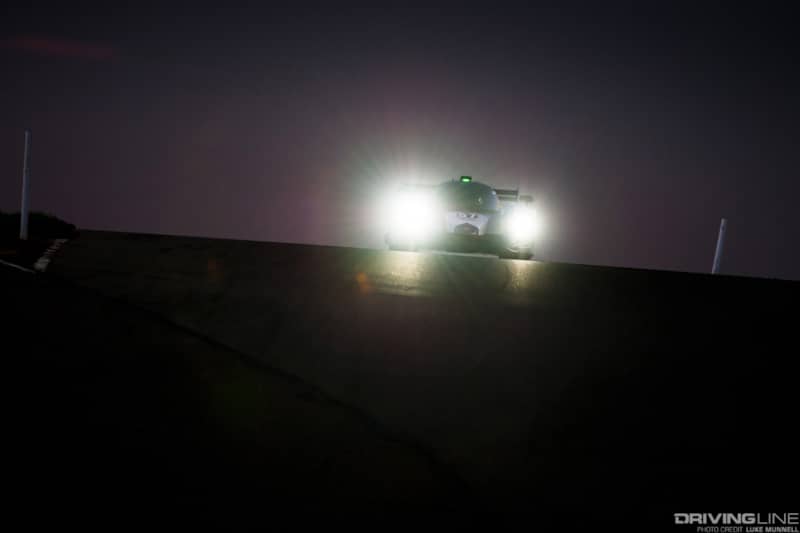 +12:00:00 — The Cold, Dark Night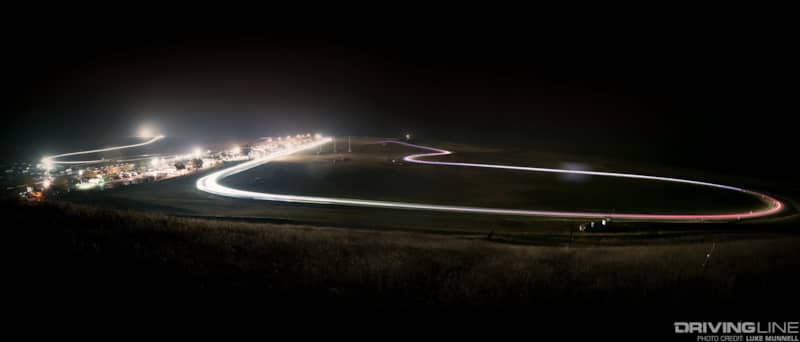 Most of the 25 Hours of Thunderhill is run at night, with over 14 hours of the race occurring between sunrise and sunset. It's the most crucial time of the race for competitors, but not so much for spectators. As the racing persists along the blackened course, grab dinner at the Thunderhill Grill, take a nap in the car, and then head out to the pits to find the real stories.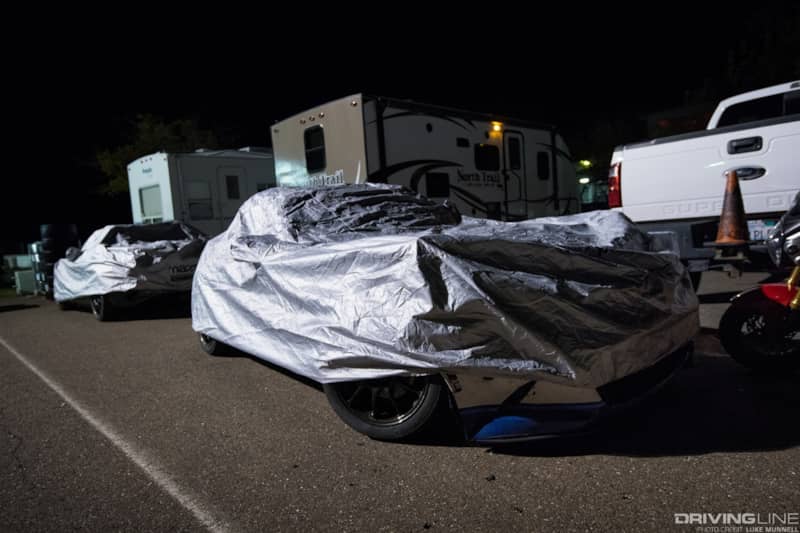 The first thing you'll come across are the cars that have been put to rest for the night. Catastrophic failures are the main culprits here, usually blown engines or transmissions suffered by teams who gambled poorly or (more commonly) just aren't well-funded enough to bring a full crew and the equivalent of a spare car in parts out to the track.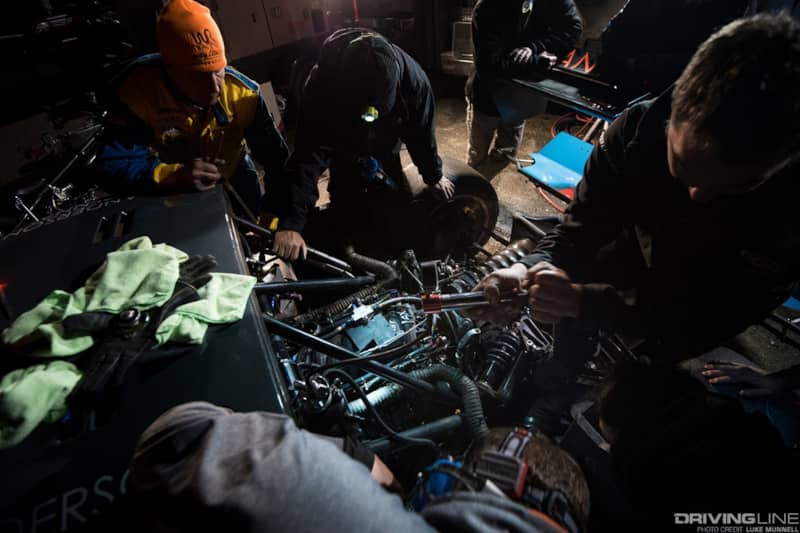 This is a dynamic unique to endurance racing and especially The 25. Mechanical setbacks and limited pit support are par for the course in E0-E3 classes. Nearly every competitor suffers them so none should pack it in at the first sign of trouble. Teams constantly suffer issues and drop back several places in the running, only to regain those laps when their rivals suffer the same. Over the course of 25 hours, it really can be anyone's game, especially competing for class podiums.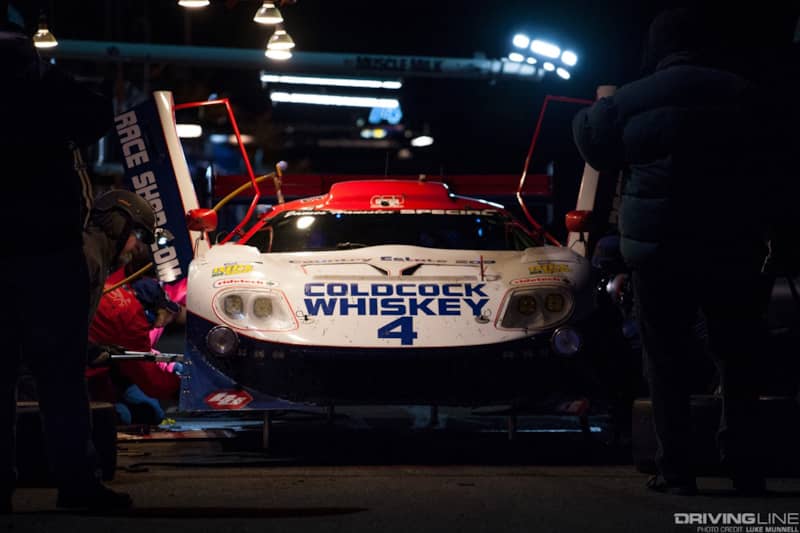 And if you're fortunate to be one of the teams at the top of the pecking order, with experience and resources only a professional motorsports effort will bring, you simply steer clear of drama, make your pit stops, and press on.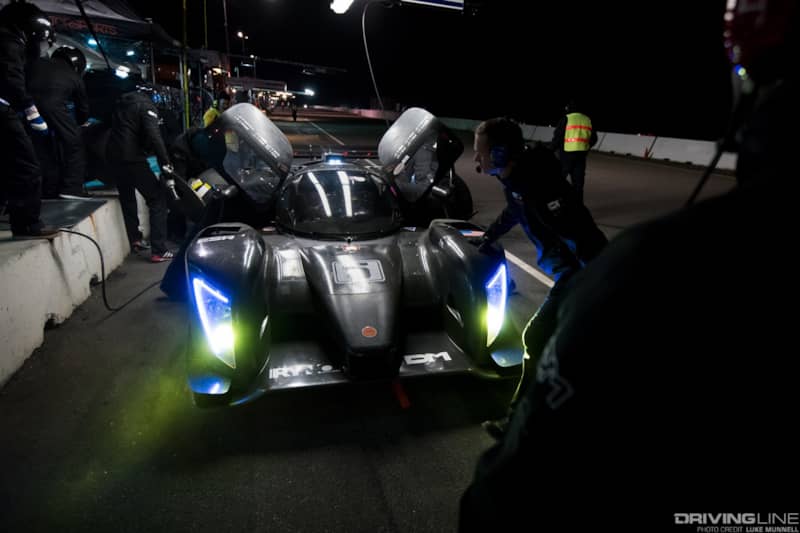 +20:00:00 — The Return of the Light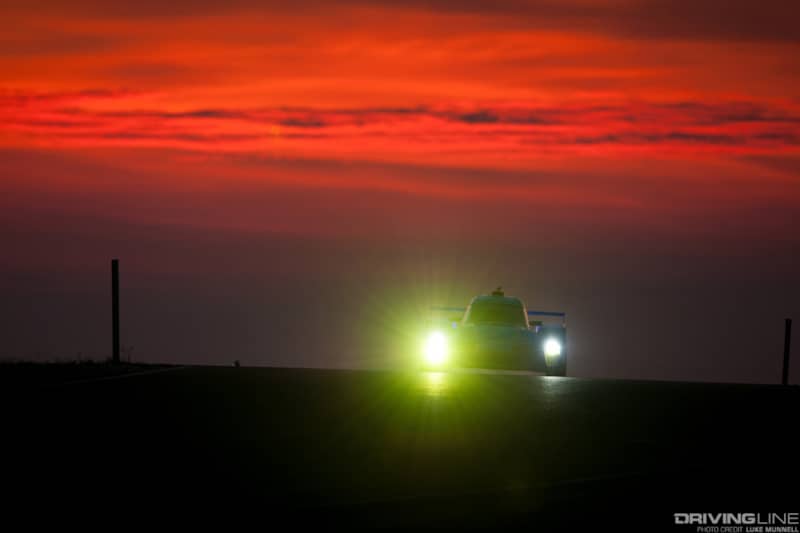 As beautiful as the sunsets are at Thunderhill, a good sunrise is always even more so. Park yourself at the entrance to Turn 3, or the exit of Turn 14, and watch cars race backlit by the rising sun to experience this in the literal sense...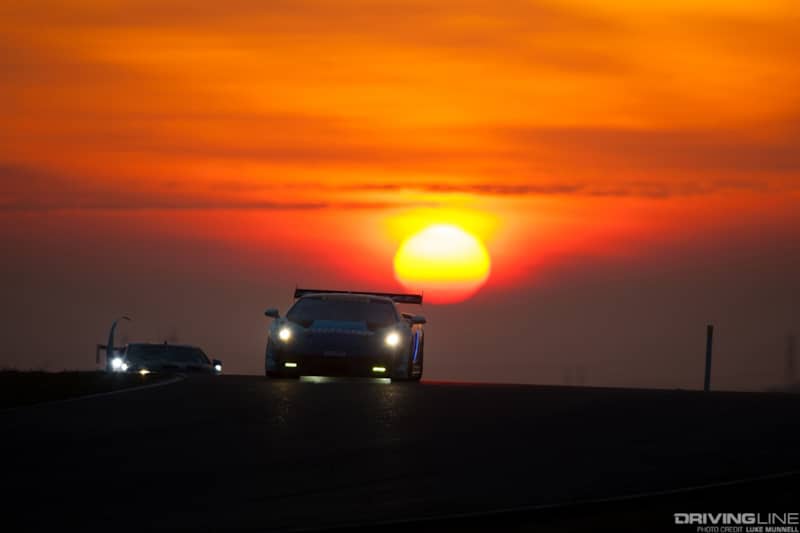 Or, for a more figurative experience, survey the faces of racers and crew for the sun's warm affirmation that the worst is over, and the end is in sight.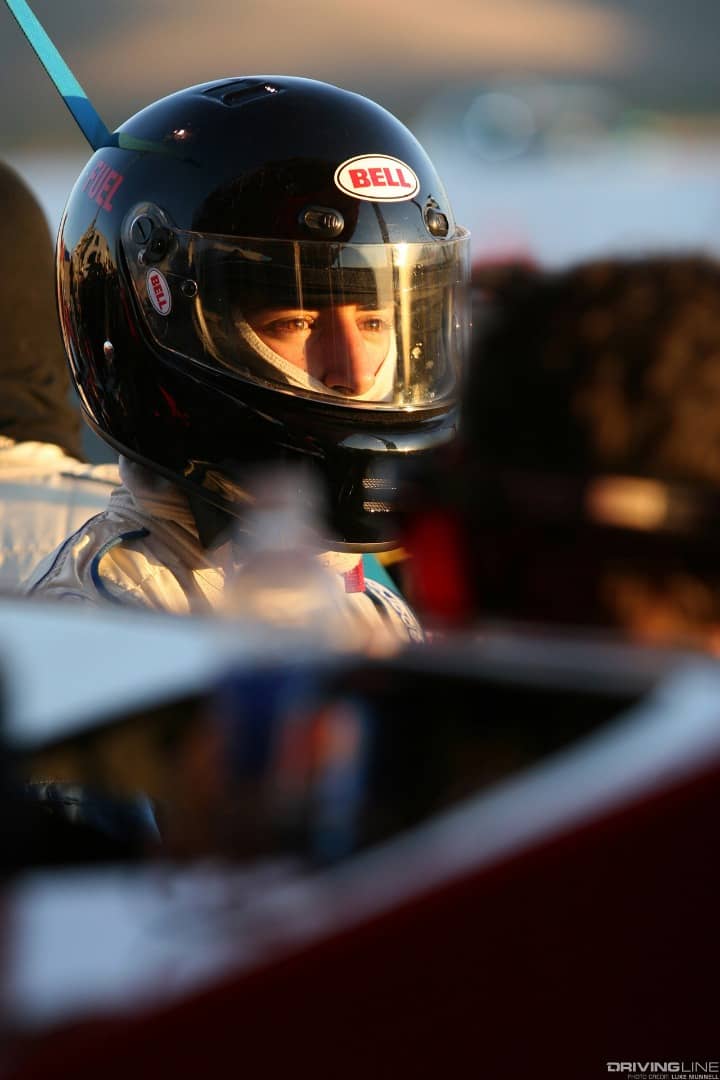 Competition is every bit as fierce in these early morning hours as ever, but after having survived the long night, everything seems a little more peaceful, amidst the chaos.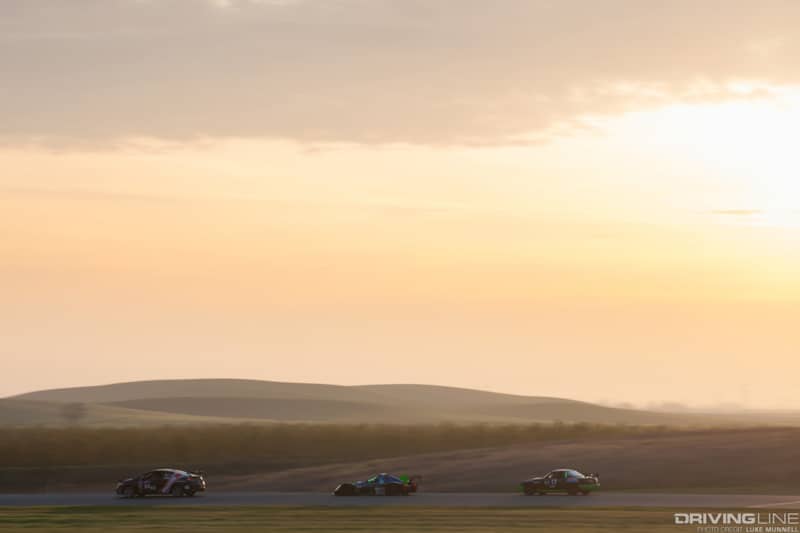 As day breaks from dawn and the clock draws ever closer to its final tick, teams still in the running remain on high alert to do everything they can to ensure a strong finish and remedy any surprises that may arise. Pit stops become a little faster, drivers push a little harder, gaps narrow, and after a night of fighting just to maintain, the drive to win takes on renewed importance.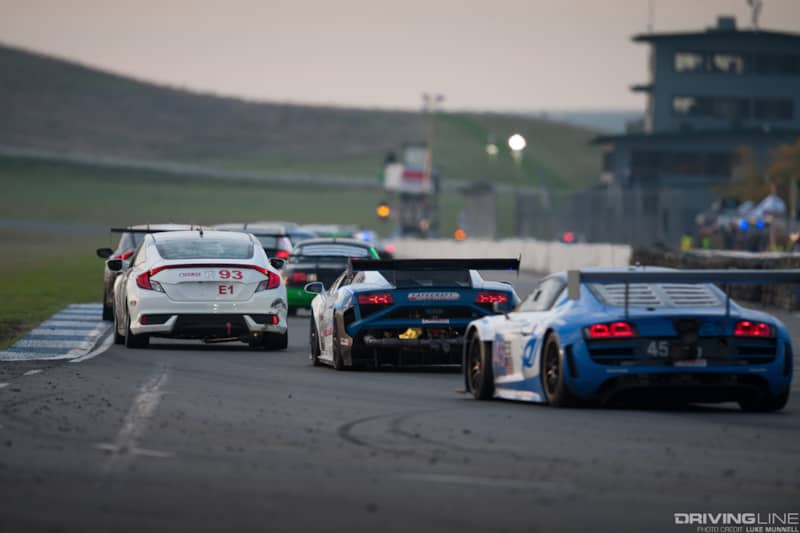 +24:59:00 — The Call to the Wall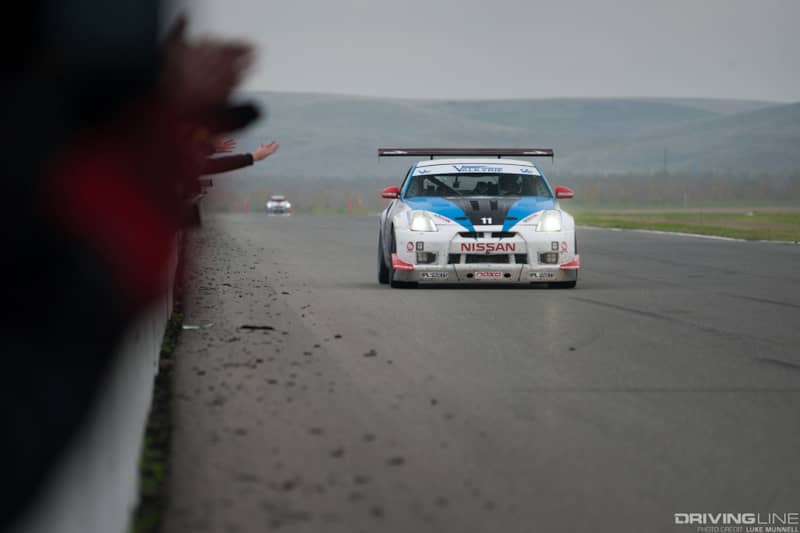 With the final minute of the 25-hour race comes another Thunderhill tradition, the "call to the wall." Every able and awake body sheds their hibernative state and shares in a moment of adrenaline and excitement at the realization that they've each, together, achieved something remarkable. They flood across pit lane to the wall along the front straight, snapping photos, giving thumbs-ups, and otherwise cheering their drivers—and everyone else's—on to their final lap. Drivers respond in kind with proximity, ear-piercing rev limiters, flashing lights, and the occasional wave back. It's awesome.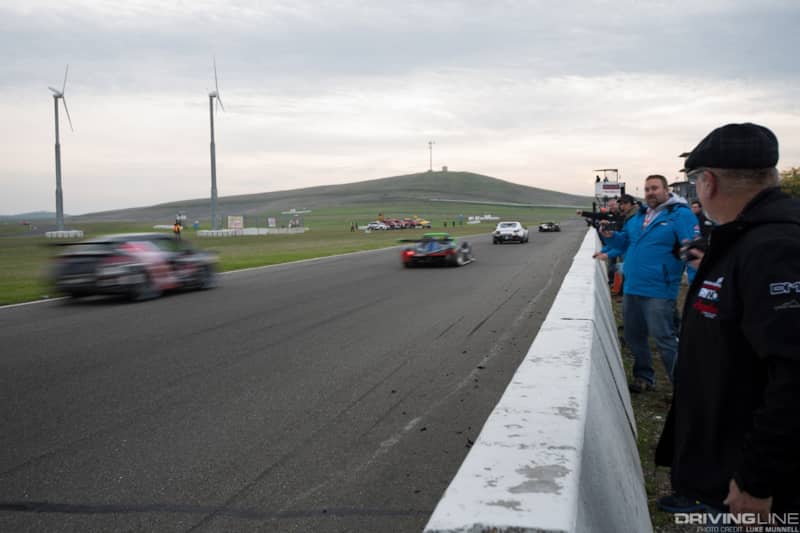 +25:00:00 — The Finish Line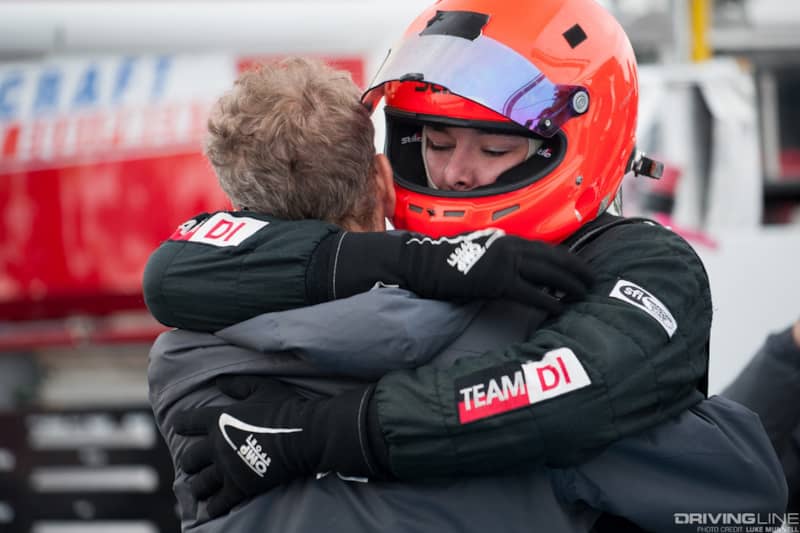 That shared elation continues across the line, as drivers complete their cool-down laps and reunite with their teams and family for one last trip to the pits, where the driving stops and cars are retired, and identities and affiliations seem to dissolve in a shared moment of congratulation and celebration. After 25 long, tiring hours of racing, preceded by some stressful practice days and an arduous journey to even get to it all in the first place, you won't find a soul too beaten to enjoy this moment and share it with the entire motorsports family in attendance.
+25:30:00 — The Afterglow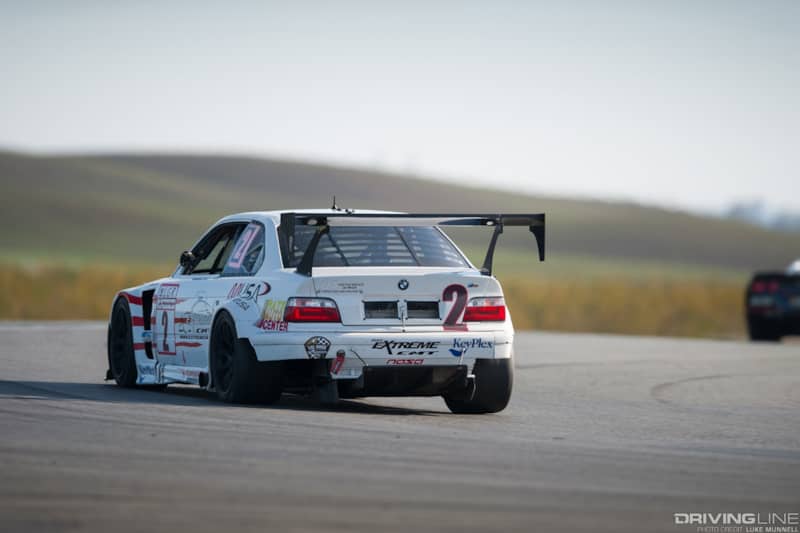 One final tradition at Thunderhill: free beer and the winners' corral, in front of the tower. Everyone's invited, and if nothing else it's a clever way to heard the masses to where trophies and final congratulations are doled out. As tired, and cold, and hungry, and eager to hit the road as you will be, enjoy this last, sweet taste of victory—you've Survived the 25 as well!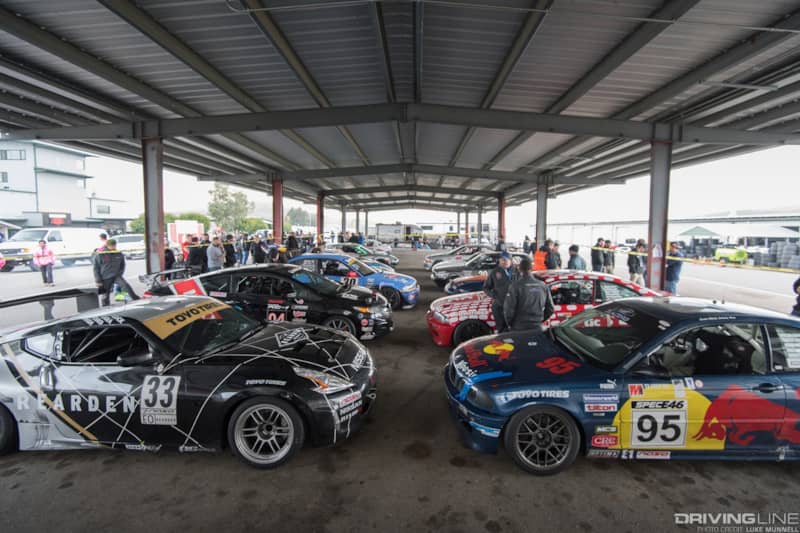 Check out the gallery below to see more action from this epic endurance race.