The 8 Best NASCAR Movies Ever Made
NASCAR has had a long and storied cinematic history, with more than 50 years of flicks dedicated to showcasing at least some aspect of the sport. While some of these movies have used stock car racing as a backdrop to tell a larger (or in some cases, more confusing) story, others dove straight in and made NASCAR the centerpiece of the narrative, evoking the characters and image of circle track racing while attempting to connect with audiences.
Not every effort has been notable—and there are more than a few Cup car duds out there sputtering in the projection booth—but we've put together this list of the eight best NASCAR movies ever to have been released. Let us know if you agree with our choices.
1. Six Pack
"Six Pack" makes the list because of how truly weird everything about this movie is. Released in 1982 when it was still possible to put Kenny Rogers on the silver screen without "The Gambler" playing in the background, it starts with a gang of parentless children working as chop shop car thieves who just so happen to swipe Rogers' stock car engine on his way through their small town.
As you might have been able to predict, Kenny's Brewster Baker character becomes a sort-of father figure to the family of orphans (which includes a pre-fame Diane Lane), who go on be his crew at dirt tracks and even Atlanta Motor Speedway during a sequence that features actual NASCAR footage.
It's an interesting deviation from the norm of most racing films, where the in-car action is balanced out by equal amounts of Kenny Rogers being a gruff and bearded patriarch who clearly doesn't want to have anything to do with any of those pesky kids. It also scored Rogers a number one hit on the country charts with "Love Will Turn You Around," but strangest of all was the TV spin-off version of "Six Pack" starring Don Johnson and Joaquin Phoenix the following year.
2. Speedway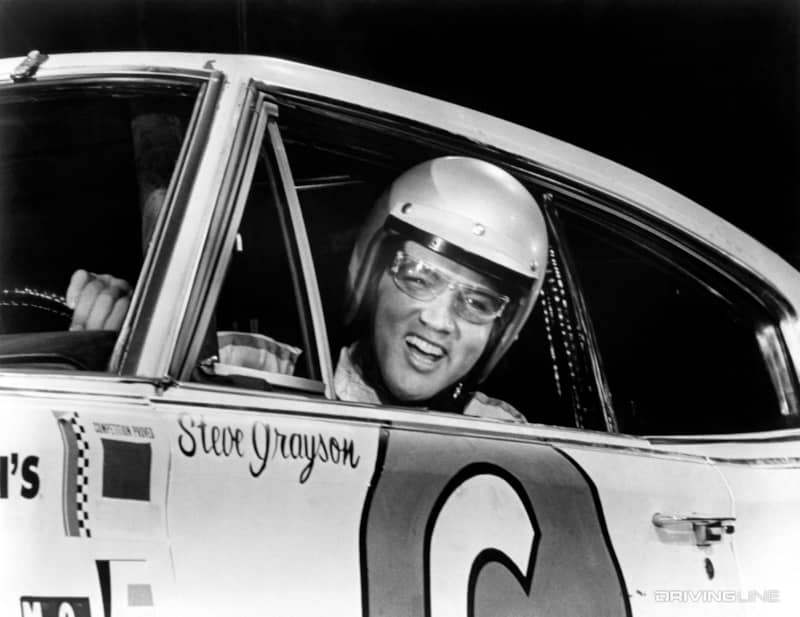 Elvis Presley is another musical icon who kinda, sorta, made a NASCAR movie. Yes, they shot at Charlotte, and there are cameos from luminaries such as Cale Yarborough and Richard Petty, but at its core it's a musical intended to showcase Presley's hips and lips as he croons his way through the pits. It's notable, however, for two things: "Speedway" was Elvis' last musical and it's the only time The King and The King ever shared the same bill.
3. Greased Lightning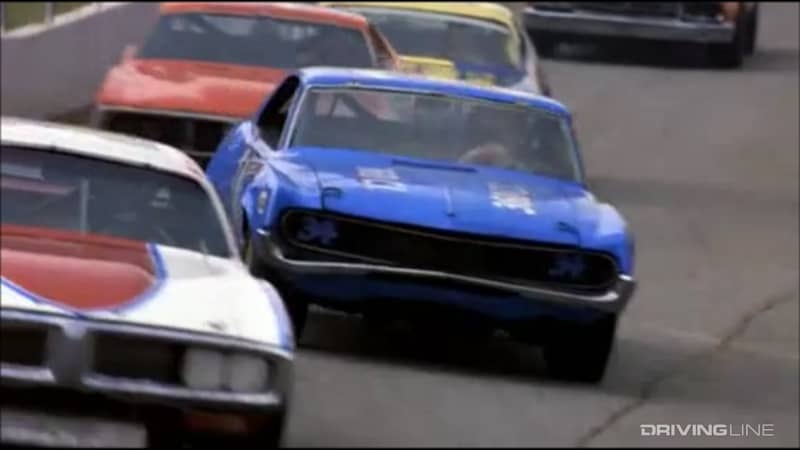 It's unclear why Richard Pryor chose to get serious in this film inspired by NASCAR's first black driver, Wendell Scott, but give him credit for turning in a careful and measured performance that illustrated the struggles Scott went through before he was even allowed to race in Grand National competition.
Scott got his start in bootlegging, which is well-represented in "Greased Lightning," including a scene where the driver trades time behind the wheel at a local track for his freedom in a deal brokered to get him probation and the chance to chase his dream. The movie covers a lot of ground, including more than 10 years of Wendell moving up through the various feeder series run under the NASCAR banner, and concludes with Pryor joyously winning his first major victory in the big show.
4. Stroker Ace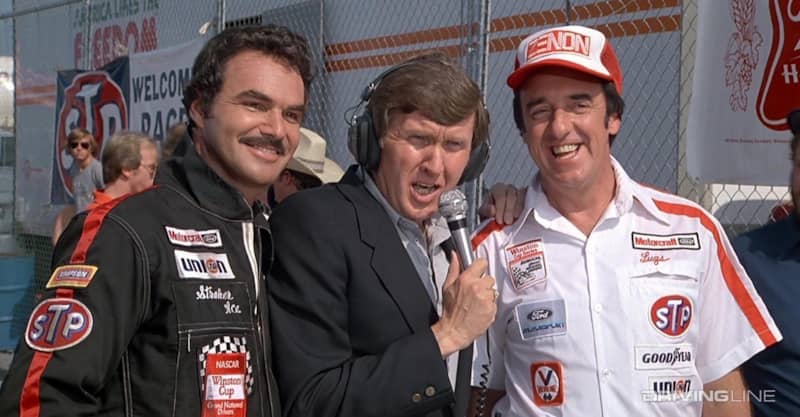 The enduring image to come out of this film is Burt Reynolds walking around in a chicken suit, all in a bid to fulfill his sponsorship obligations with Chicken Pit, the only company left willing to front the brash driver the cash he needed to run his NASCAR team after he spectacularly flamed out one too many times.
"Stroker Ace" (which is also the name of Reynolds' character) hails from the same era as Six Pack, which means it plays heavily on the earthy, rebellious image that was associated with NASCAR at the time. That a pair of movies focused on the sport were made in short succession indicates just how close to entering the national consciousness stock car racing was, and this one sticks closer to its subject matter by featuring some of the biggest NASCAR names as supporting players.
Unfortunately, it was a huge flop, and Reynolds would later point to "Stroker Ace" as what cost him the respect of his fans for the remainder of his career.
5. The Last American Hero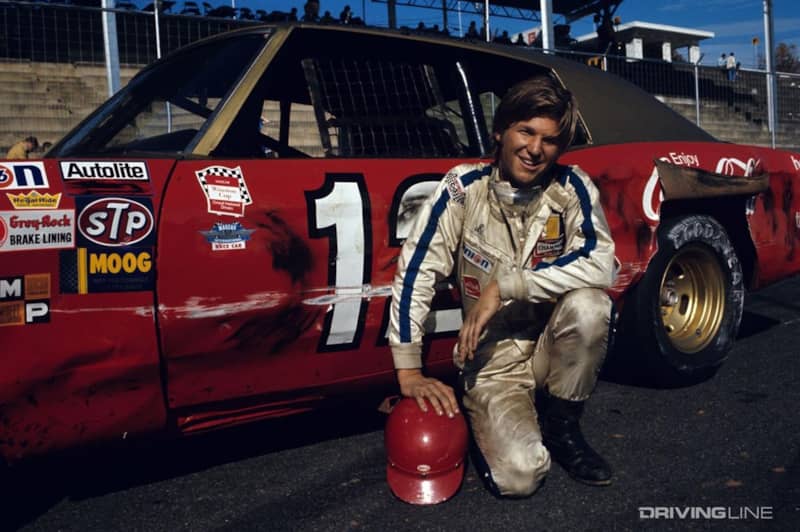 There are two straight-shooting, let's-take-NASCAR-seriously flicks on this list, and "The Last American Hero" is one of them. It's as close to a biopic as Junior Johnson (driver, and later team owner) would ever get, and it delves deep into the bad boy image of "Junior Jackson," a bootlegger turned racing impresario. It also includes one of the most realistic depictions of the sport ever put on film, especially at the time of its release in 1973.
Johnson lauded the film for its portrayal of his early efforts in NASCAR. Its star, Jeff Bridges, also laid the foundation for his brother Beau Bridges' major role opposite Richard Pryor as a Grand National driver in "Greased Lightning."
Another Hollywood connection? "The Last American Hero" took its inspiration, and title, from a magazine piece published in Esquire by Tom Wolfe. Nearly 40 years later, another major racing movie, "The Fast and the Furious," would follow a similar trajectory, lifting its concept from an article called "Racer X" by Ken Li that was published in Vibe.
6. Cars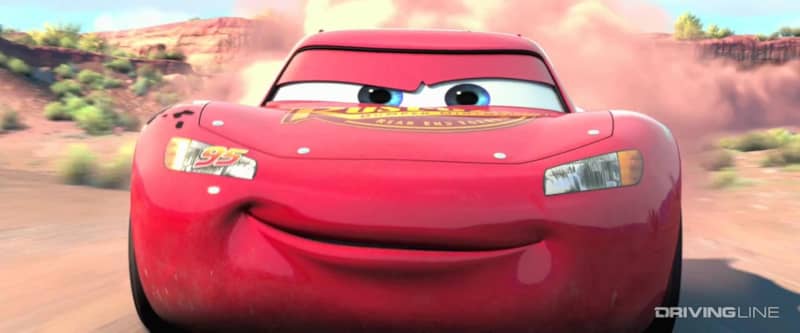 Sure, it might be a little too long, sagging in the middle under the weight of its small-town automotive ennui, but "Cars" goes deeper into NASCAR history than you might expect for an animated movie aimed at kids. We get anthropomorphized vehicles based on the Hudson Hornet (an early Grand National powerhouse), Richard Petty, the GM G-bodies that were a force in '80s Cup and voice cameos from Darrell Waltrip, Mario Andretti, Humpy Wheeler and Dale Earnhardt Jr. Michael Schumacher must have wondered why his agent said yes to this decidedly stock car-focused effort.
7. Days of Thunder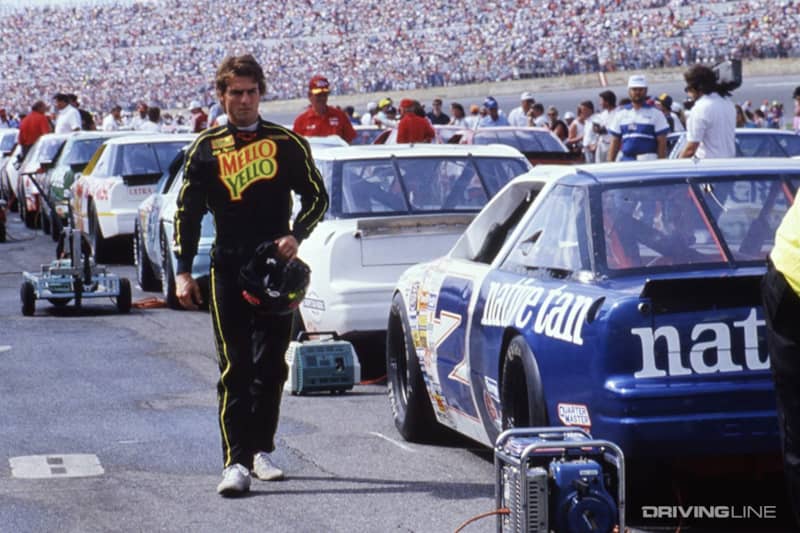 Perhaps the most divisive movie about NASCAR ever released, "Days of Thunder" brought Tom Cruise's massive star power to the circle track and introduced an entire generation of new fans to stock car racing. Like "The Last American Hero," it also has the benefit of taking NASCAR seriously, rather than using it as a backdrop for an array of tangential subplots.
That being said, this is still a movie from the Don Simpson/Jerry Bruckheimer oeuvre, which means melodrama, plenty of spectacular high-speed wrecks and ultra-stylish directing from the irreplaceable Tony Scott. Some of Thunder's lingering contributions to pop culture include the main character's name (Cole Trickle), competitive Cup cars being built in old barns, a wheelchair race that leads to a rental car smash-up and of course, the notoriety of being the film that introduced future wife Nicole Kidman to Mr. Cruise.
Fun fact: all the cars raced by characters in the movie were built by Hendrick Motorsports, and the footage of them on the track was filmed by putting several pro NASCAR drivers, including Bobby Hamilton, Greg Sacks, and Hut Stricklin, behind the wheel during actual Cup competition.
8. Talladega Nights: The Ballad of Ricky Bobby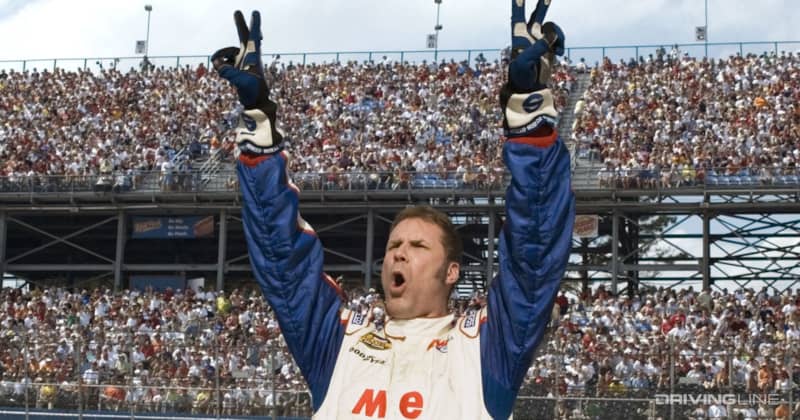 As entertaining as "Days of Thunder" is, who says you have to keep a straight face to make a great racing movie? "Talladega Nights: The Ballad of Ricky Bobby" is bar-none the best portrayal of NASCAR to ever hit the big screen.
Released in 2006 at the height of NASCAR's mainstream popularity, Talladega Nights was perfectly timed to both lampoon and celebrate the culture that had sprung up around the sport. Forget the southern stereotypes of old. Director Adam McKay and star/writer Will Ferrell were far more interested in examining the effects of sponsorship-driven consumerism, the impact of overnight success and the dumbing down of the sport that had already driven away many diehard fans.
It also helps that the film is incredibly funny, thanks in large part to star turns from John C. Reilly, Sacha Baron Cohen and Leslie Bibb, as well as a whip-smart script that lodged countless catchphrases and set pieces into the popular consciousness. Not convinced? How many other racing movies feature a scene where the main character has to overcome his fear of crashing by driving a classic muscle car with a live cougar in the passenger seat beside him?
These aren't the only movies to feature some awesome cars. We also have a list of 5 movie Mustangs you might have missed.