The Future Is Now with the Toyota Mirai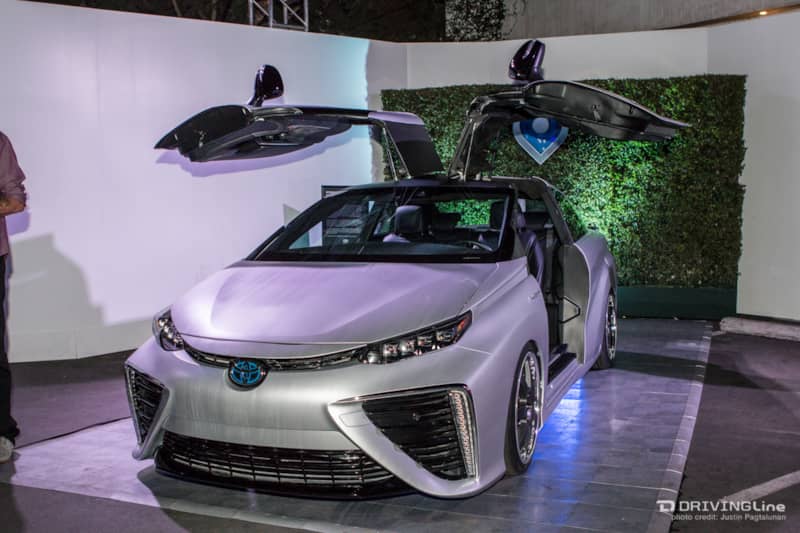 October 21, 2015 was marked as the date that Marty McFly and Doc Brown would travel to the future in Back to the Future II. Well, that day finally came and went, but also marked another important event: the official release of the Toyota Mirai, and what better way to celebrate the future than a party? Quixote Studio hosted over 300 attendees, a mix of new Mirai owners, local Toyota dealers and other special guests, and the studio space was transformed into a BTTF set, complete with a Cafe 80's, Blast From The Past Antique Store and a very special project we've been waiting to show you...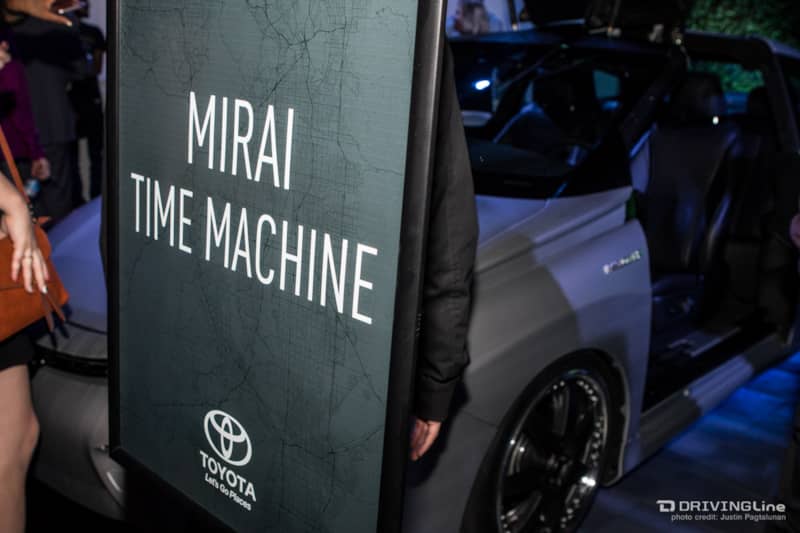 Built by MV Designz, this exclusive Mirai takes some of its inspiration from the movie's DeLorean, for example: Doc Brown used trash to fuel the Mr. Fusion; Toyota figured out a way to process landfill waste that can be turned into renewable gas that's used to create the hydrogen needed to power the hydrogen fuel cells of the Mirai. While Toyota has brought the future to reality, Mike Vu (owner of MV Designz) figured, "If you're going to build the car of the future, why not do it with some style?" Check out the custom fabbed gullwing doors, handmade Flux Capacitor and time circuits, just some of the features that pay homage to the BTTF DeLorean. Here you can see some footage from the Mirai party, featuring the final "Fueled by the Future" video, concluding with the Trailblazers, the first-time owners, being presented with keys to their brand new Mirais.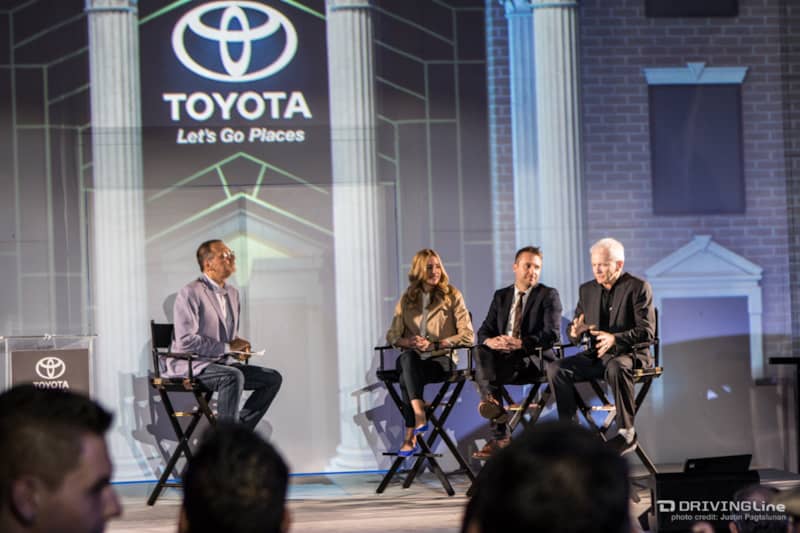 To help explain this new technology and how the movie influenced its development, there was a discussion led by CNET Editor-at-Large Brian Cooley with participants Jackie Birdsall, Mirai engineer, Nerdist CEO and host of @midnight Chris Hardwick, and Edward Eyth, the creative designer responsible for many of the Back to the Future II concepts. [caption id="attachment_59886" align="alignnone" width="1200"]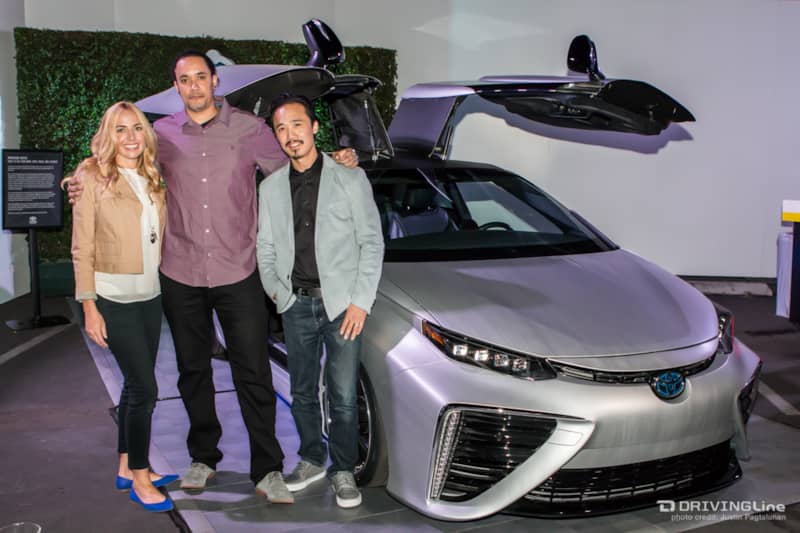 Pictured with Mike Vu is one of Toyota's Mirai enginers, Jackie Birdsall and Mike's airbrusher, Cory.[/caption] While regular Mirai owners get to take their futuristic rides home, the Mirai Time Machine is going back to the shop for a few more final touches before its grand debut at SEMA. Lucky for you, we've been following this build from the start and we'll soon show you the final phase with a complete buildup once it's unveiled at the Toyota booth during SEMA week. Here's what the car looked like only a few days ago: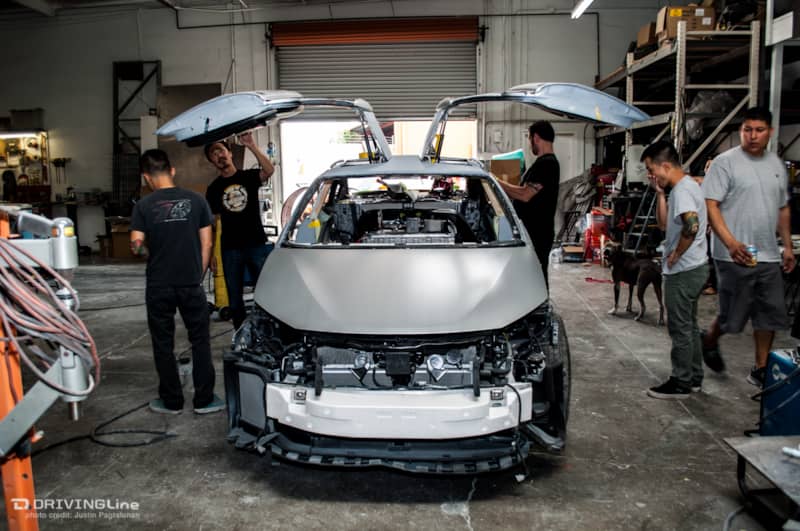 See the gallery below for more from the Toyota Mirai/BTTF event: