The Original Ford Explorer Brought Off-Roading To The SUV Masses (And The Mall)
When Ford introduced the Explorer for the 1991 model year it was more than a simple replacement for the departing Bronco II. Although it still made use of many of the same Ranger pickup components that had defined the older compact SUV, the larger Explorer bridged the gap between those who wanted the versatility of a four-wheel drive truck and families seeking a comfortable and capable daily driver. It was a winning formula that paid massive dividends for Ford, as the Explorer went on to define the sport-utility segment for the next decade, selling hundreds of thousands of examples along the way.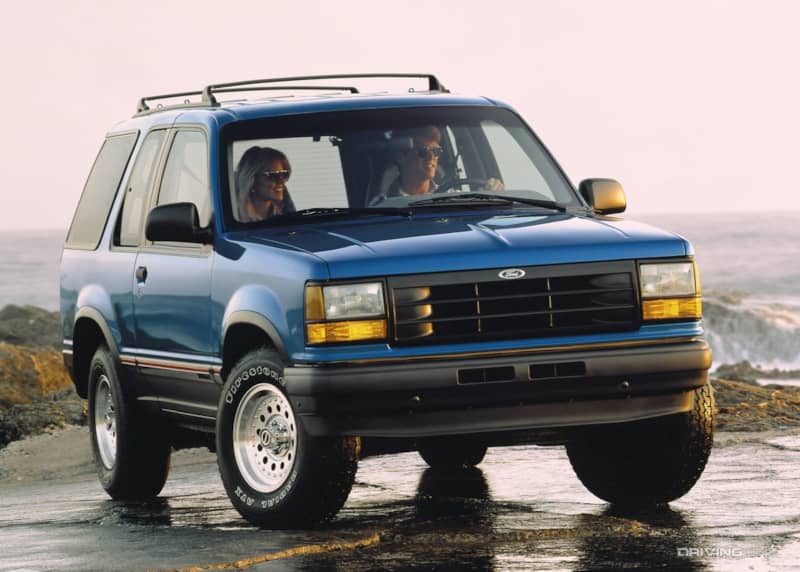 The Explorer is primarily remembered for launching the wave of commuter-focused SUVs that (alongside their crossover cousins) have largely taken over the auto industry. Far less press is given to the truck's off-road credentials, as contemporaries like the similarly-sized Jeep Cherokee and the Toyota 4Runner get a larger share of the spotlight from modern 4x4 enthusiasts.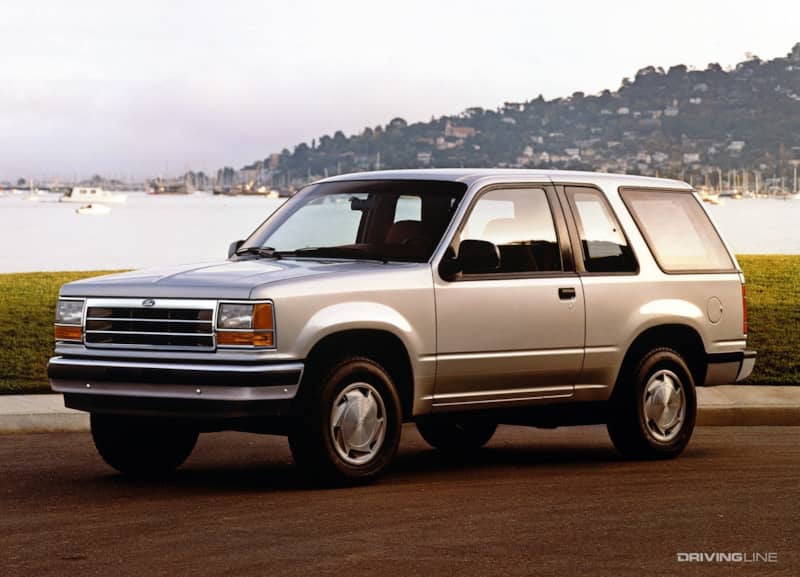 There's a lot to like about the first-generation 1991-1994 Ford Explorer as an affordable, reliable, and easy-to-find trail rig that can stand out from the rest of the crowd on weekend adventures and longer overlanding trips.
The First Four-Door Ford SUV 
It's hard to believe, but the Explorer was Ford's first four-door SUV after decades of the two-door Bronco (which soldiered on until 1996) and the smaller Bronco II. Adding the extra set of doors opened up a vast new market for the Blue Oval among families who absolutely needed the easy access to the rear seats that had previously been available exclusively from Jeep and the rising tide of Japanese sport-utility vehicles.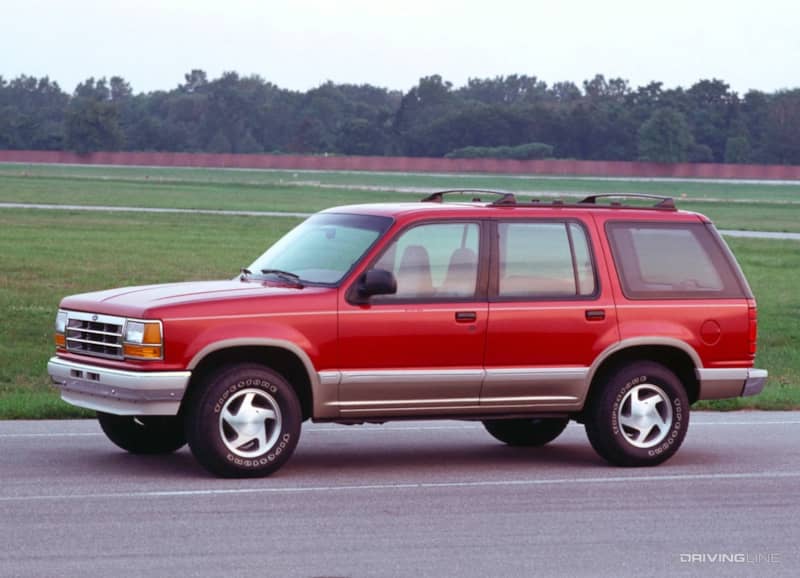 Ford kept a two-door Explorer in the mix, however, which meant at launch it was possible to snag one of two wheelbases: 102.1 inches and 111.9 inches. The latter provided not just increased passenger room but also more cargo space with that second row of accommodations folded flat, which made it the more popular of the pair. Ford also swapped the Bronco's tailgate spare tier carrier for a pickup-style underbody mount, reducing the amount of effort it took to open the hatch.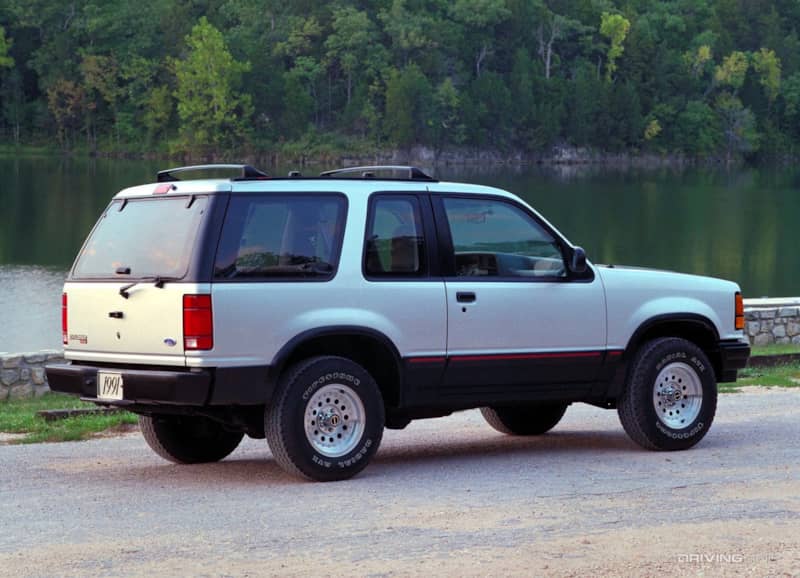 Knowing it had to make a good first impression, the product planners behind the Ford Explorer elected to keep its engine choices simple, and powerful—at least, for the era. All versions of the truck were outfitted with a 4.0-liter V6 that was good for 155 horsepower (later 160 horses) and 220 lb-ft of torque. That engine became a fixture in the Ford line-up, ensuring easy parts availability and good interchange with other models for the next 15 years. A five-speed manual transmission was standard, with the option of a four-speed automatic.
4x4 Plus Easy Upgrades
Like the Bronco, the original Explorer made use of Ford's 'twin traction beam' suspension setup for four-wheel drive models, which was a reasonably compliant, semi-independent design that balanced on-road comfort with off-road ruggedness. From the factory the vehicle was definitely set up to favor asphalt, but it did offer 6.3 inches of ground clearance and a four-wheel drive system with low-range gearing.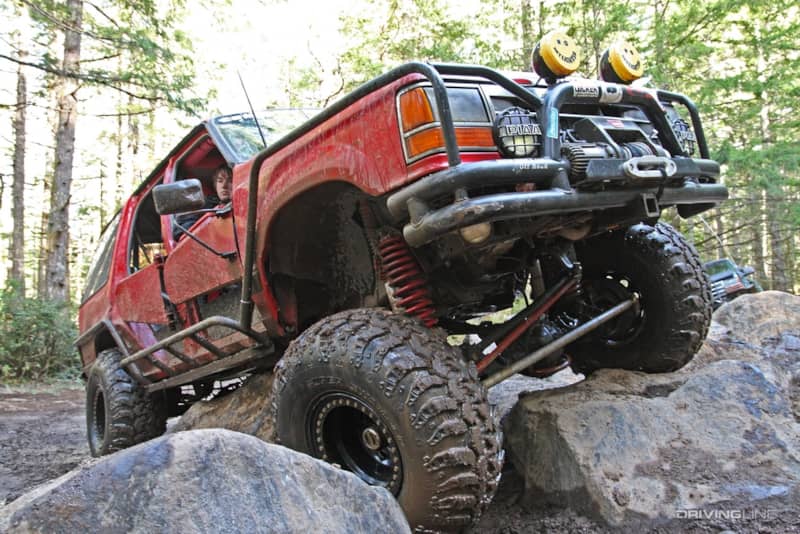 Lower trim levels featured manual hubs with a shift-it-yourself lever to engage, with the option of automatically locking hubs (although unlocking required reversing to return to two-wheel drive) matched with an electronically-shifted, push-button setup. All versions of the Explorer were built with Ford's famous 8.8 inch rear end, which is as tough as they come.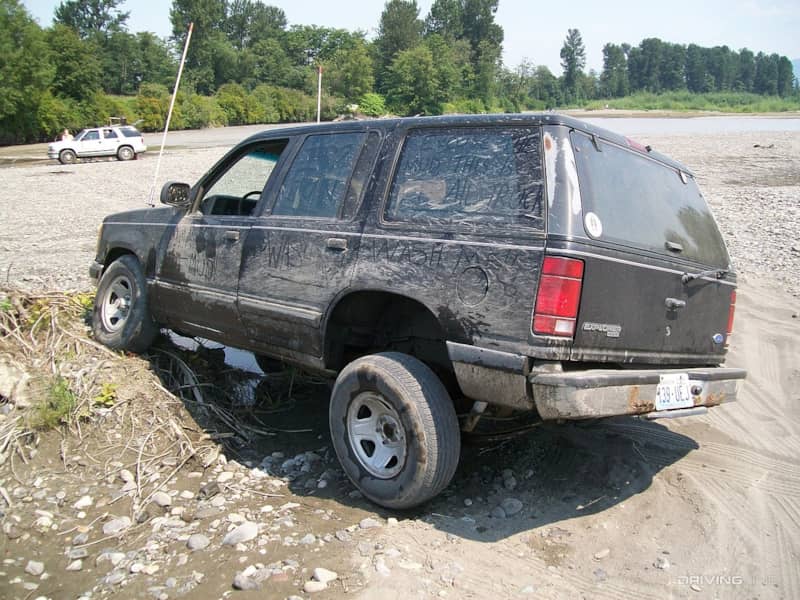 In stock form an Explorer is going to cut it off-road, but it's not necessarily going to be the most pleasant of experiences. The SUV is tuned to favor day-to-day driving, which translates into a soft and bouncy ride once the going gets rough. You'll want to take things slow to maintain control in a factory-spec Ford once you leave the confines of a rutted field or gravel road.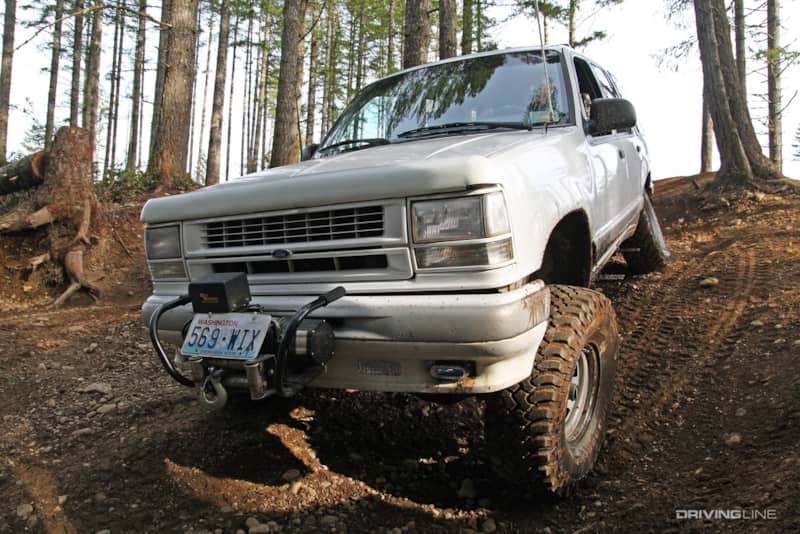 That being said, as a blank canvas the early Ford Explorer works quite well with all manner of modifications designed to improve its traction and ground clearance. The 8.8 offered a factory limited-slip, and there are dozens of kits available to swap in a locker thanks to the popularity of this particular differential. Stock ride height allows for 30x9.50 inch tires to clear, but lift kits abound and are relatively easy to install given the coil springs up front and the feasibility of a spring-over-axle conversion at the rear. Two inch lifts are simple, five and six inch lifts are common, and it's possible to get as much as 18 inches of articulation on the Explorer platform. There are even long-travel kits available if high-speed desert runs are in your project SUV's future.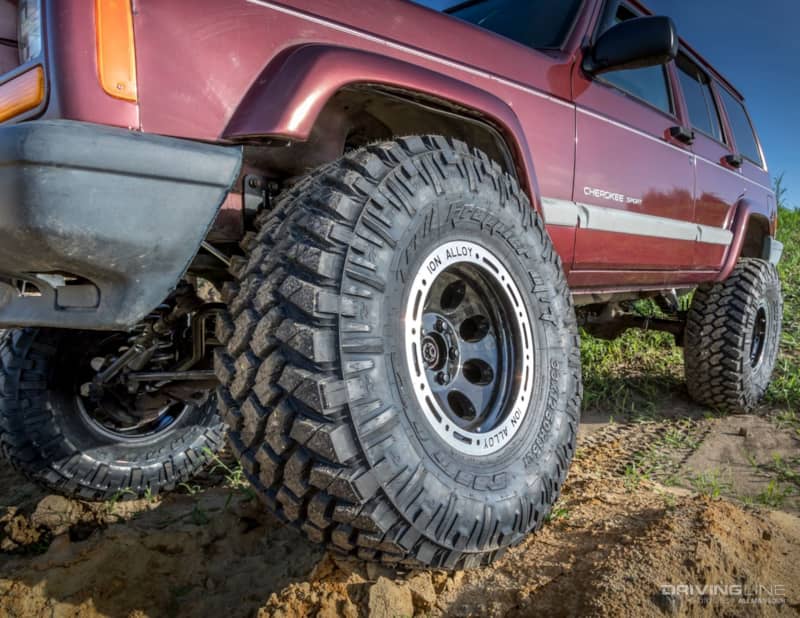 From an overlanding perspective, the first generation Ford Explorer also presents an appealing package. With 81 cubic feet of cargo space inside, the early Explorer is more than a match for a modern mid-size crossover or sport-utility, and it's as big inside as later 4Runners and Pathfinders that feature bulkier overall dimensions. There's plenty of room for up-fitting sleeping quarters and clever storage for extended trips into the boondocks.
Overlooked And Affordable
The 1991-1994 Ford Explorer never quite got its due with the off-road crowd, but for careful shoppers that means bargains are out there as most others seek out the usual Toyota, Jeep, and Nissan suspects.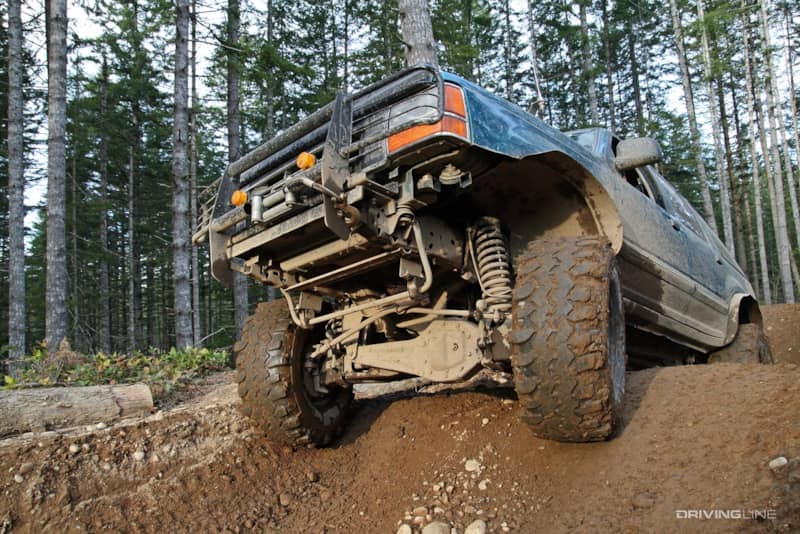 The chances of finding a clean, unmolested first-generation Explorer are also strong, since most owners never thought to push them past the pavement. The original Explorer SUV is one of the last untapped Rad-era 4x4 resources in a market that's become increasingly more expensive as time goes on.