The Ultimate 360 with Vaughn Gittin Jr. @ FDLB
There's only one way to experience Vaughn Gittin Jr.'s ultimate fun having ways - in Virtual Reality 360°! Whether you're in the grandstands, stuck in line buying a hot dog or on the other side of the country, go on a hot lap inside the 2016 Monster Energy Nitto Tire Ford Mustang RTR Drift Car and watch him lay down the rubber with max performance NT05s!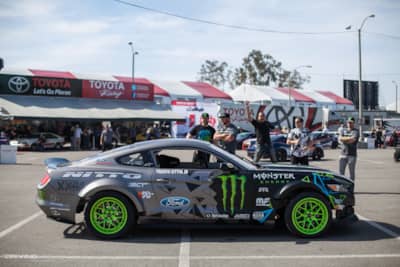 Don't forget to download your Vaughn Gittin Jr. Spotters Guide here.
Stay updated on all Formula Drift coverage at DRIVINGLINE.com/DRIFT
(Photos by: Jonathan Wong)