So, there you have it: Tokyo Auto Salon 2016 is officially done and we had a blast checking out the action and logging plenty of miles walking in the process. Here's a huge mega gallery recap, and we'll have more exclusive TAS content coming your way shortly. Until then, we'd like to specially highlight our staff picks of the show:
MK Motor Nissan Skyline R32 GT-R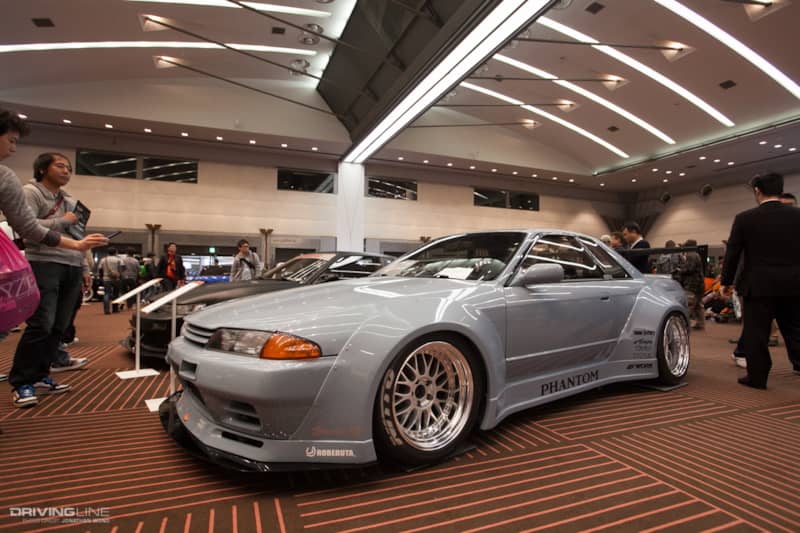 We almost didn't find this small hall of gold but when we finally did, I instantly gravitated towards the MK Motor GT-R with a quickness. Sporting a light grey/blueish hue and treated to bolted overfenders, this classic GT-R chassis sees some new school styling with wider wheels and chunky Nitto tires, and is a cool alternative to most race-prepped demo cars.
ARMY GIRL RWB Porsche 993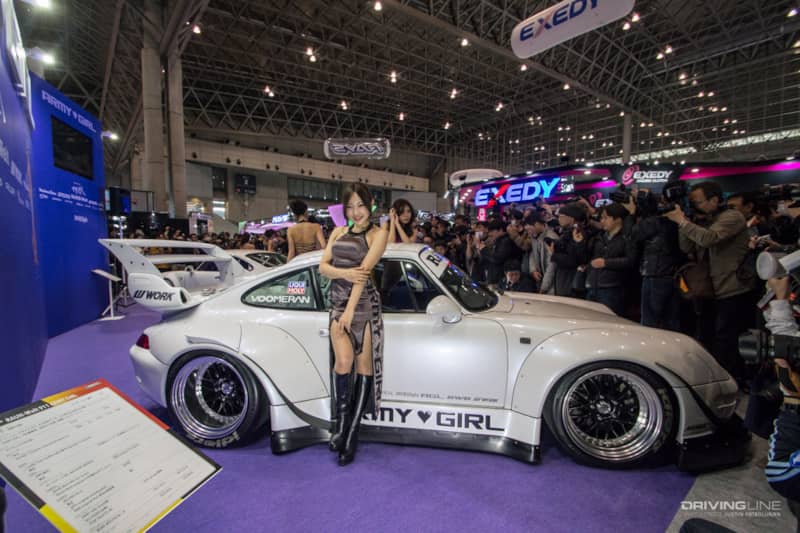 My first car meet in Japan was the RWB 2016 Tokyo New Year Meet in Roppongi, so it was only fitting that I highlight the ARMY GIRL RWB Porsche 993 from my first Tokyo Auto Salon. I'm an import guy at heart, but Porsches will always be my secret love affair. Nakai-san's Euro-JDM styling perfectly bridges the gap for me. This photo also embodies the whole TAS experience - cars, models and crowds as massive as the ones you see on workday mornings packing into a Yamanote Line Train.
(Photos by: Justin Pagtalunan and Jonathan Wong)
Save