Truck Candy: GAS x Ford Raptor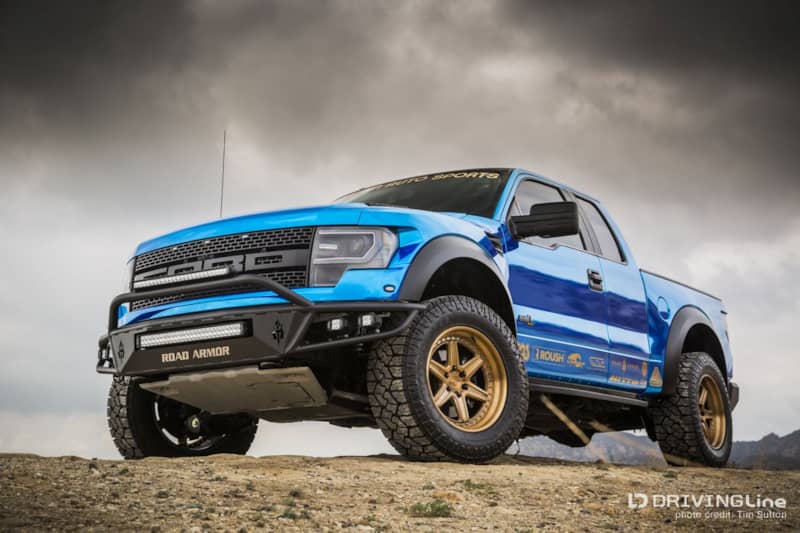 Galpin Auto Sports(GAS) does it again! From the guys and gals who make your wildest automotive dreams come true comes this outta-sight 2013 Ford Raptor. It is one serious beast!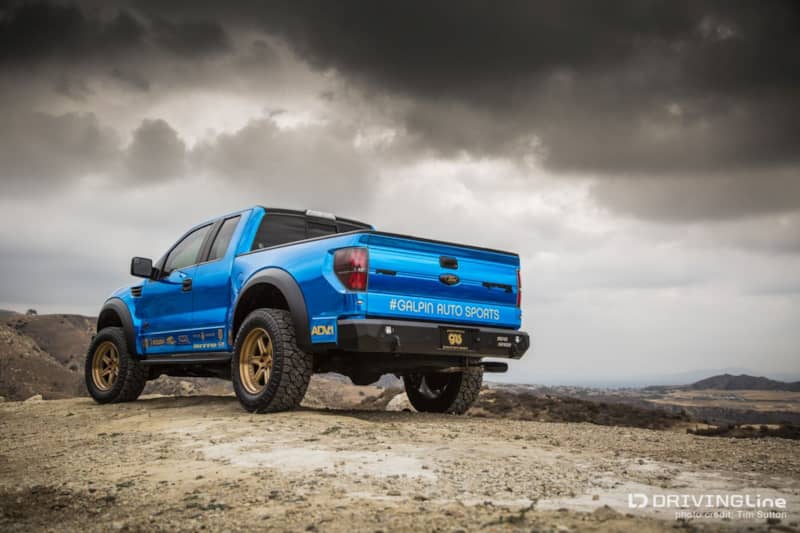 Since Ford released the Raptor, I knew it was destined to turn heads in the off-road world and beyond. With looks so close to a Baja pre-runner, and performance to match, you can't go wrong. I also knew the aftermarket would be latching onto this one for sure! And, well... they did. Galpin has historically brought anyone's dream to fruition on cars and trucks. Weather it be mild or absolutely wild, they can help you out.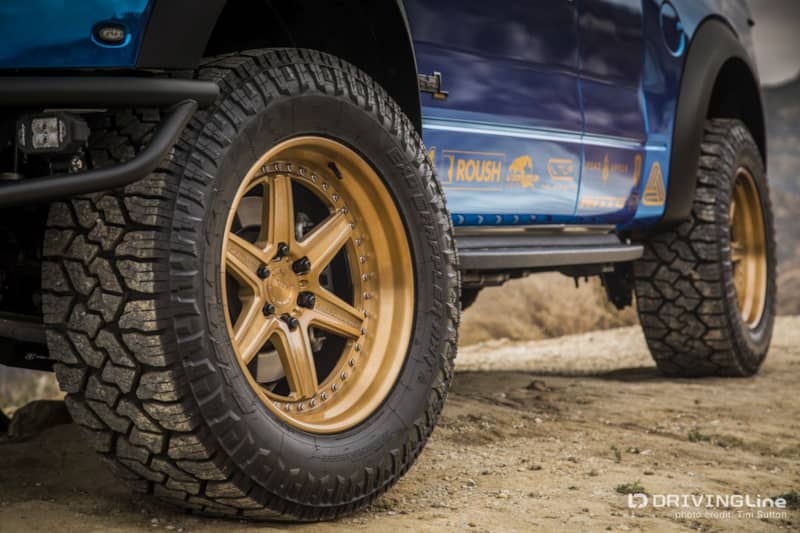 This Raptor is definitely tipping on the wild scale. Of course at first look you'll notice the odd paint scheme - that's no paint, it's a Conform Chrome blue wrap.  The aggressive stance is set off by a set of ADV.1 ADV6TESL off-road wheels mated up to a fine set of 35" Nitto Exo Grappler tires!  I've always said a set of wheels and skins makes the car or truck, and it defiantly sets this one apart.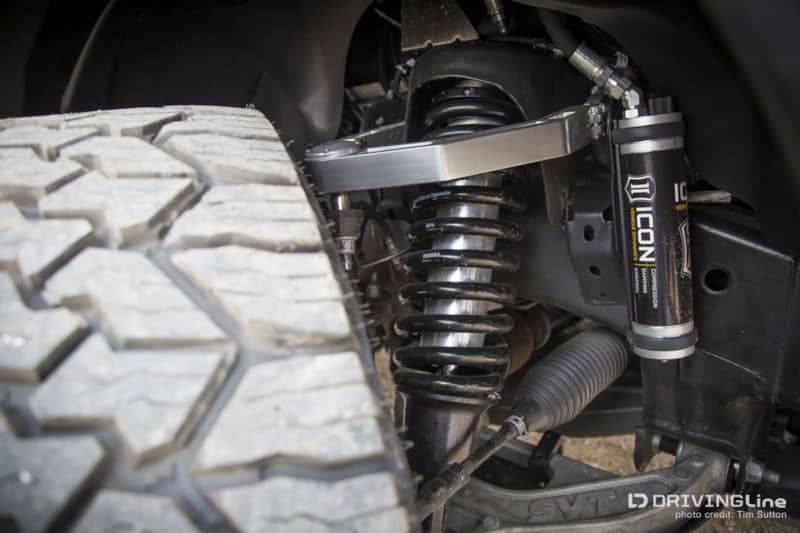 It's aggressive stance is achieved with Icon Vehicle Dynamics. The Raptor's OEM front suspension has been completely replaced by Icon parts, from A-arms to coilovers with remote reservoirs - not only giving it stance, but bringing great handling capabilities.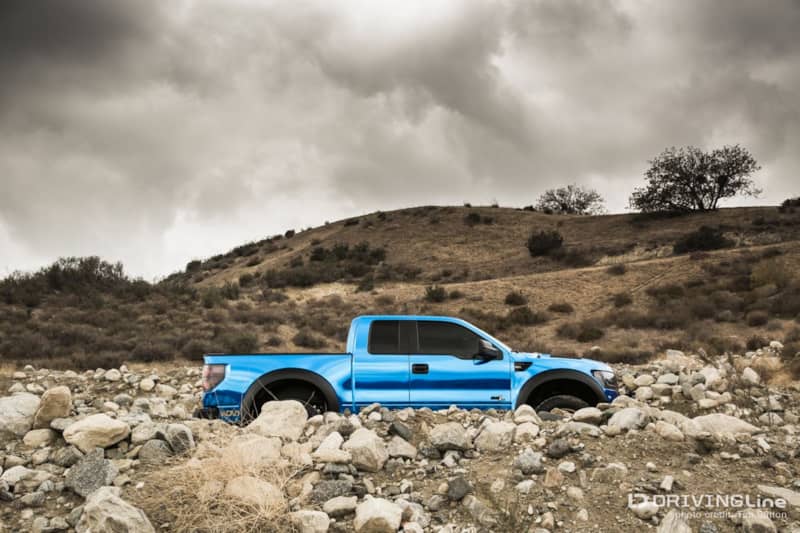 While this truck can certainly hold it's own on city streets, the real fun starts once you get this thing out in the dirt - it's true monster comes out and you see just how nice it soaks up the whoops!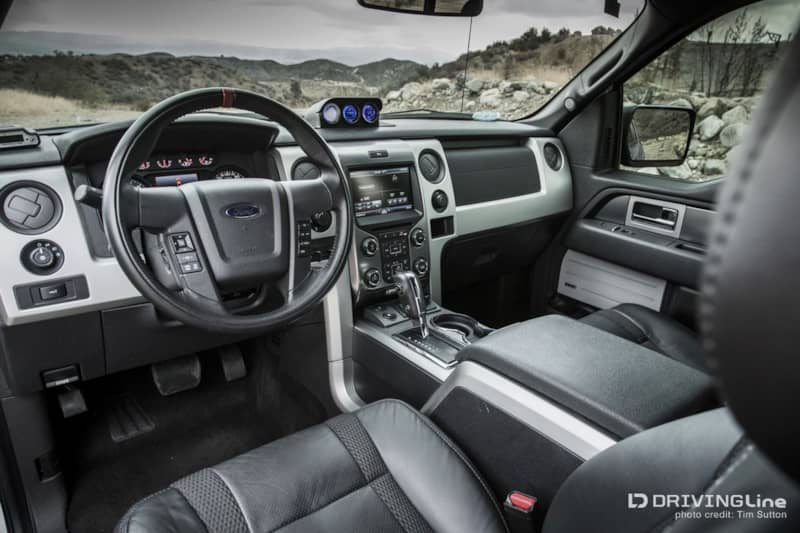 From the interior you might just forget you're in an off-road capable vehicle with FoMoCo's luxurious amenities and styling.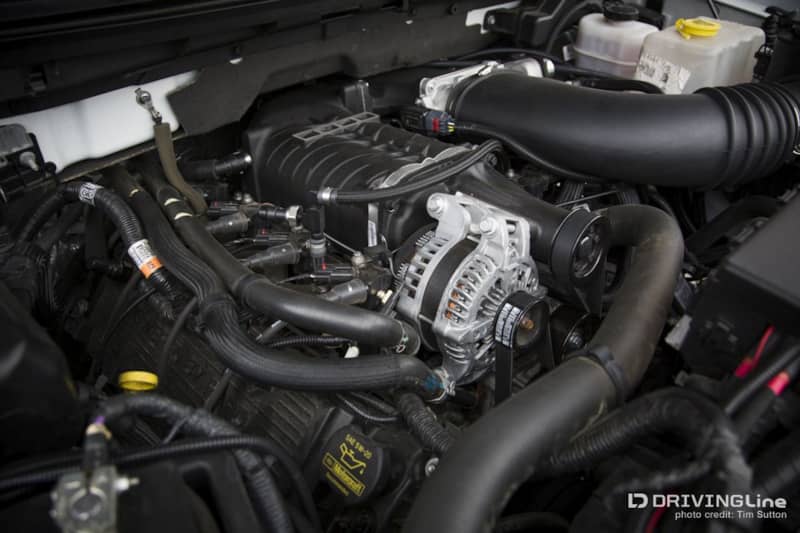 Start up this Truck Candy and you'll find a little something extra when the motor spools up. The 6.2l 2v SOHC V8 engine is adapted to a Roush Performance supercharger and cat-back exhaust. Add to that a Snows Performance's water methanol injection kit, and it ought be enough power to get ya in plenty of trouble.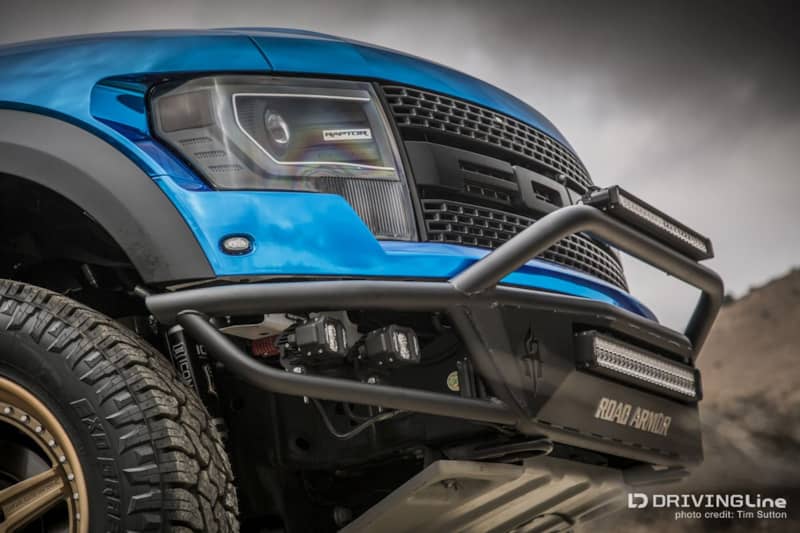 Puting all those ponies to the rear tires is Ford's 6-speed automatic transmission. Power and luxury, equally ready for off-road or epic Los Angeles traffic. Yeah, I think that's something I could handle in my garage... How about you? The guys and gals down at GAS really nailed this one to the wall - great job y'all! Galpin Auto Sports Van Nuys, CA WWW.GALPINAUTOSPORTS.COM
Want a wallpaper download of this Raptor? Click picture below to select one!