Ultra4 Off-Road Racing 2020: Season Recap and Upcoming Events
It's only the end of August, but boy, has it been one heck of a year! The Covid-19 pandemic put a twist on 2020 no one saw coming, stalling just about everything automotive related–be it car shows, cruise-ins, auctions, or races. No genre of vehicle, participant, or fan has been unaffected. But, with the never-ending changes has come creativity. Many auctions and races are being held without spectators; those that do have spectators are limiting numbers while putting other restrictions in place; and some events are going fully digital, like the many digital car shows that we've seen pop up this summer. What is our point? Well, there's no doubt that the passion for the industry is still there, and nowhere is this illustrated better than among Nitto's Ultra4 team drivers.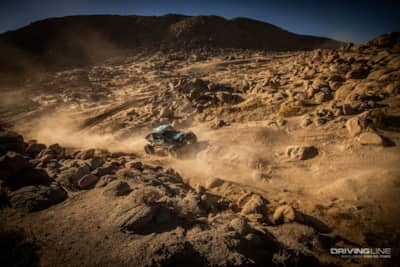 When King of the Hammers 2020 kicked off, Nitto team drivers were out in force, from two-time Kings Erik Miller and Loren Healy, to three-time King Shannon Campbell. Over a dozen other hopefuls just in the 4400 Class were also in the mix, launching their own race programs for a chance at the coveted title of King of the Hammers. In the end, Nitto swept the podium in the 4400 class, with Josh Blyler taking his first KOH crown, sharing the podium with fellow Nitto teamers Marcos Gomez and Erik Miller. Impressively, six out of the top 10 2020 KOH 4400-Class finishers were Nitto sponsored drivers, setting the team up for seemingly great outcomes at future 2020 races.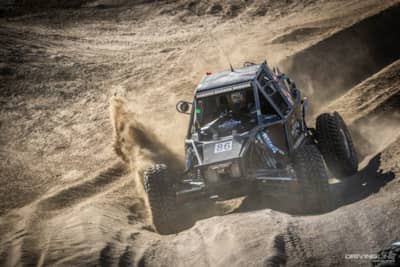 But after KOH, as we all know, things in the race world got a little crazy. Scheduled events were rescheduled and then ultimately canceled. Others were eventually pushed back to later dates and some even to different locations. By early summer, the chances of only a couple of Ultra4 races in the 2020 season were becoming very real.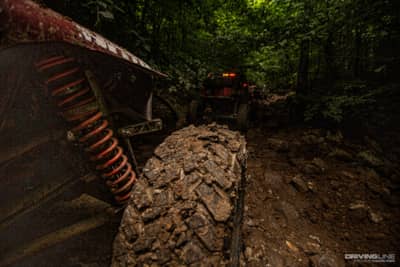 4WP Tear Down in Tennessee Results
Fast forward to the fourth weekend of July, and alas, light at the end of the dormant race season tunnel–the 4WP Tear Down in Tennessee. Held at Adventure Offroad Park in Pittsburg, TN, this event offered a chance for racers to stretch their legs again and the amount of Nitto drivers that showed up was impressive. While we'd expect to see many of the traditionally Eastern Series racers show, many others from all across the States made the drive to compete in the first regional race allowed to go on of 2020.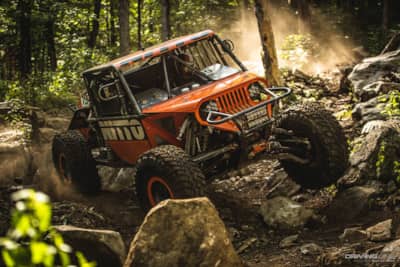 From the East Coast, Current King Josh Blyler and his dad Rusty made the trip, along with Erik Miller, Derek West, and Nate Gesse. Mid-landers Wayland, Bailey and Shannon Campbell all drove from Arizona to compete, while two-time King Loren Healy and the incredibly talented Paul Horschel made the trip from New Mexico and Utah respectively. Rounding out the dozen Nitto drivers in the 4400 class, Bailey Cole from California, and recent entry into the Ultra4 world, Texas' John Moul, made the drive for a bit of racing action. Other Nitto-sponsored drivers that competed at the Tennessee race included Cade Rodd and Casey Gilbert in the 4800 class, and John Roginsky in the UTV class.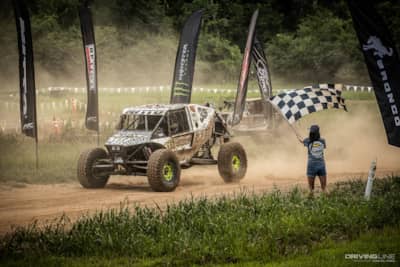 Once again, we saw a Nitto sweep of the podium, with Erik Miller taking top honors close to home, sharing the podium with second-place, Josh Blyler, and third-place, Bailey Campbell.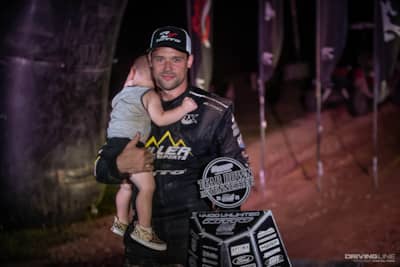 The next race in the Ultra4 season is a non-points race set to be held at Crandon International Off-Road Raceway at the beginning of September, where we'll see some Nitto representation for sure! So far, we know Horschel and Gesse will be there representing the 4400 Class, while John Rajski will be making a statement in his 4800 Class car.
The Only Western Race in 2020: Lasernut BFE Beatdown
In mid-September, Ultra4 is heading to Moab, Utah for the Lasernut BFE Beatdown–the only Western Series race to run in 2020. Taking place in the heart of the off-road world, we expect to see a number of Nitto drivers compete, although we'll let them confirm their intended involvement for themselves as the event gets closer.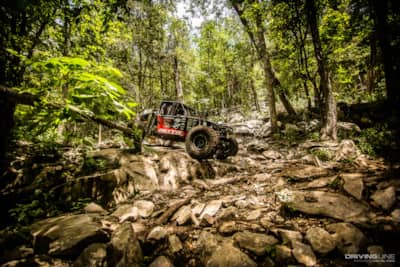 Moved from Reno, NV, this race will add the element of a new place and new terrain for many competitors, but knowing our drivers, many have already explored Moab in depth and won't be surprised by any twists, turns and notorious obstacles thrown in by Ultra4. The real question is could we see a third Team Nitto sweep of the podium at Area BFE?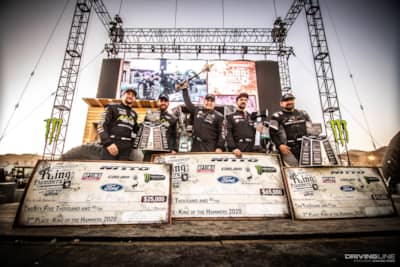 National Championship
The National Championship in late October will end the 2020 Ultra4 race season. Set to be held at Cross Bar Ranch in Davis, Oklahoma, the Nationals will take on a different feel than in previous years compared to its previous location for the last few years, Wild West Motorsports Park in Reno. Nonetheless, we expect the end-of-the-year competition to be just as fierce, if not more so, to finish off the 2020 race season.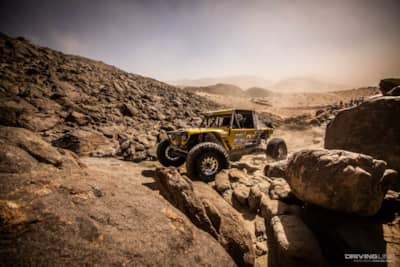 Here's to seeing Team Nitto continue to show their enthusiasm for the sport despite the obstacles of 2020! Check back with Driving Line for more Ultra4 racing news.