Ultra4 Sturgis Mixes It Up!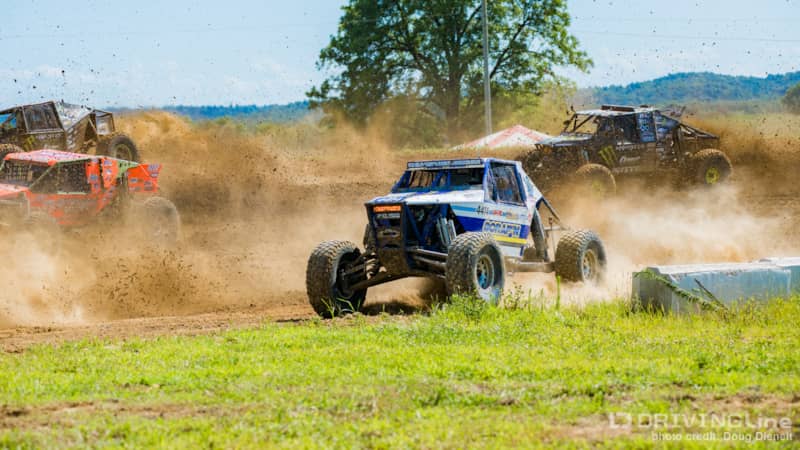 The 5th 2015 Ultra4 National Championship race, the Sturgis Off Road Blowout, unfolded last weekend in Sturgis, Kentucky. This is the second annual race hosted there, thanks to Bill Baird of Bill Baird Motorsports. With beautiful weather on the horizon, in contrast to the mud encountered during the last Ultra4 Eastern Regional Series in Attica, this can only mean a great day of racing!
Although the track at the Sturgis Motoplex is a slight deviation from traditional Ultra4 track layouts, being a short course, it offers many of the same types of terrain that Ultra4 racing is known for. With track features such as high speed straight sections, tight wooded trails that have been known to rip off A-arms, slippery steep hill climbs, and of course the giant concrete slab pile resembling a boulder pile. Other features of the track include tabletop jumps, whoops sections, a fadeaway jump, high speed turns and hard tight turns. As you can see, there is no shortage of action packed into this track, all in less than 2 miles!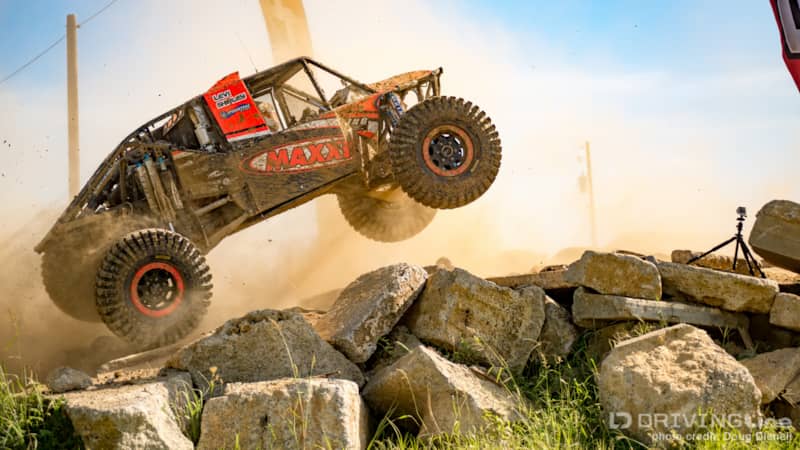 Like most short course racing, this race was setup in heats. There were 2 heats for the preliminary runs. Drivers had to navigate the quickest way through the track to finish 6 laps. The top 5 drivers of the 2 heats would immediately advance to the main race.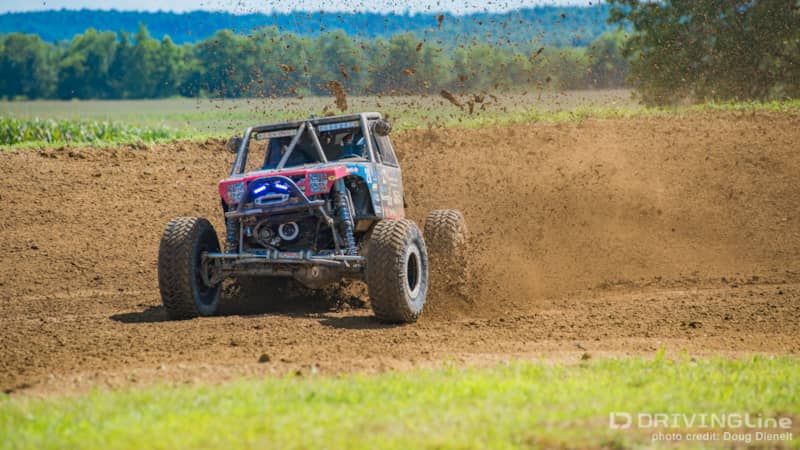 Nitto Tire driver Derek West #20 won 1st in his heat advancing him straight to the main race later that day.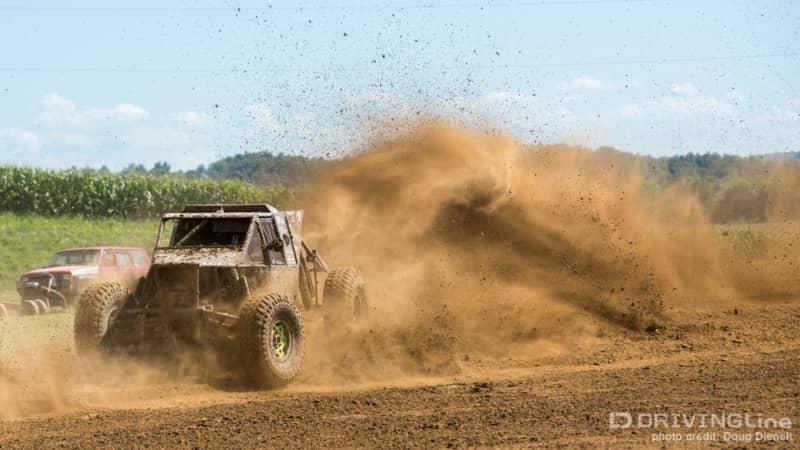 Nitto Tire drivers Shannon, Wayland and Bailey Campbell all came out to race for the weekend in true Campbell fashion. Still working to build his new buggy, Shannon #8 has been racing an older loaner from his brother Nick in the meantime. Nick's car isn't what Shannon is used to racing in, however that has not slowed him down from placing well and collecting points as the Nitto Tire National Championships are only a few months away. Wayland #3 has graduated into his Shannon's old car, a single seat IFS rocket ship, and you can really see the change in how Wayland is driving. Bailey continues to race in her #35az solid front axle car, you can really see her driving continuing to progress also, during the last race at Glen Helen she placed her best finish yet as well as gained a spot in the 2016 King of The Hammers.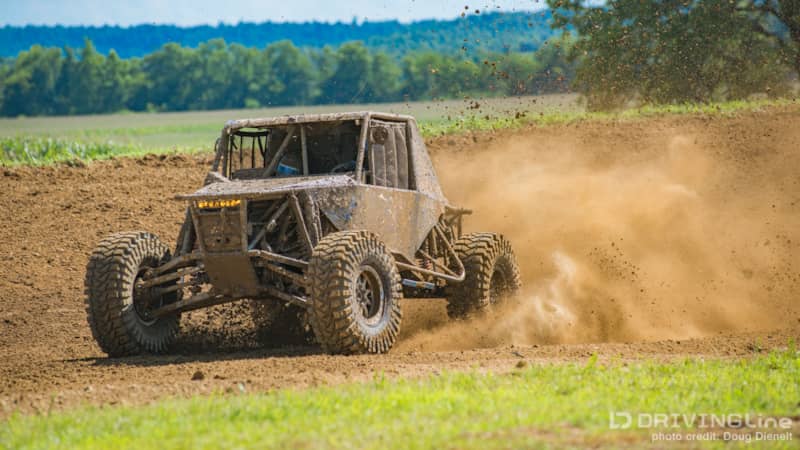 As the heats unfold, the starting lineup for the main race is developing and Derek West comes out on the front line side-by-side with Clay Gilstrap #26. Around 4:30 in the afternoon, the main race is given the green light and the crowd cheers during driver introductions under deep blue skies with the sun blasting down. Finally, the call that we're all familiar with, the most famous words in racing were shouted, "Start your engines!" Its now game time and the drivers have just 12 laps to prove who belongs on top of the podium.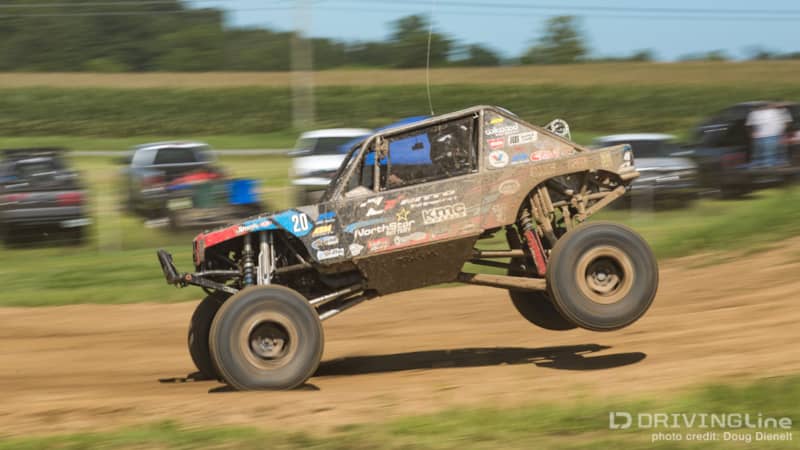 The green flag dropped and both Derek West and Glay Gilstrap pushed it hard into the wide, high speed turn one with West coming out of it first! The main race proved to be quite a challenge for West, who unfortunately ran into some bad luck during the tight woods section, landing upside down on the 8th lap, costing him his first place finish in exchange for 17th.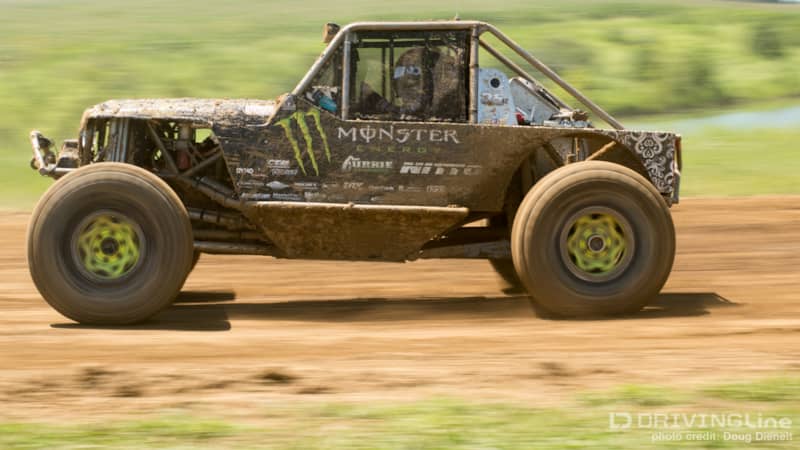 The entire Campbell family made the cut for the main race - and all finished in the top 10! Bailey came in at 10th, just behind her brother Wayland in 9th, with Shannon gaining a hard fought 4th.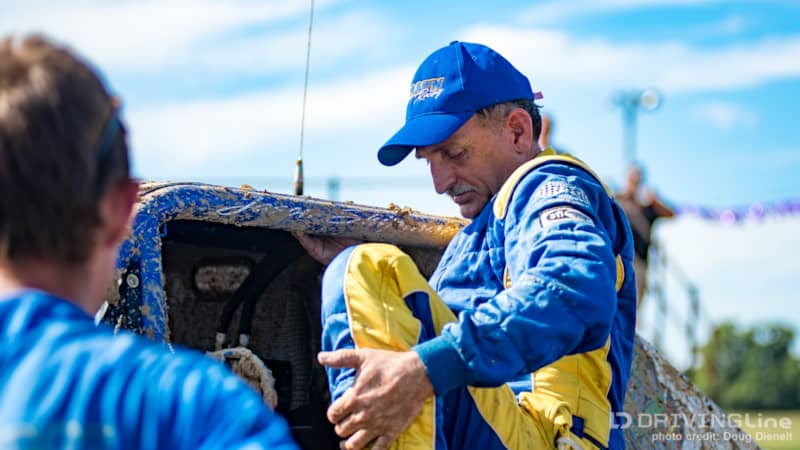 It was a hard-fought race to the finish with Bill Baird #5252 in 3rd, Clay Gilstrap in 2nd, and eastern competitor Jason Shipman #4414 taking his first ever Ultra4 win! For Bill, making a podium finish in his hometown was double special as he dropped an unexpected bombshell after the race, announcing the end to his racing career in order to fully focus on business efforts. Bill will continue to host the Ultra4 Sturgis race each year, he just won't be competing in it. Take care Bill, you've been a great asset to the race community!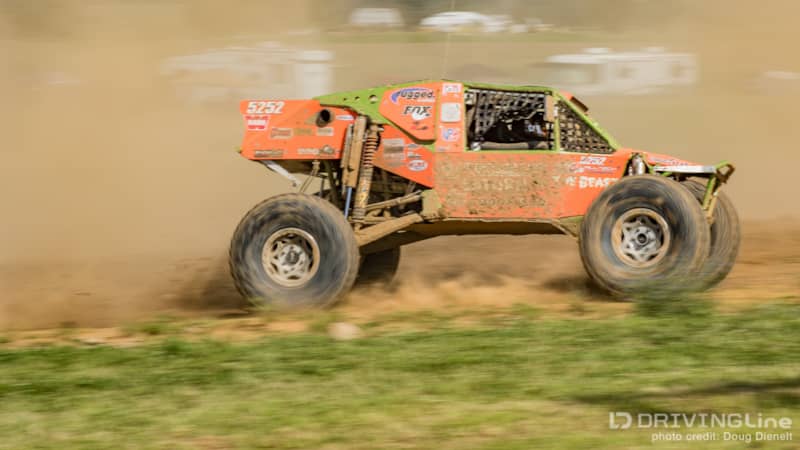 Congratulations to all the racers for another amazing race day! Browse the gallery below to find a pic of your favorite driver or drop in to Ultra4Racing.com for the full race results from the 2015 Sturgis Off Road Blowout.