Upscaled Performance: BMW X3 M Competition
When the goal is to find a luxury vehicle that will haul parts and haul tail without compromising ground clearance, the options on the market are somewhat sparse. The GLC 63 from Mercedes, Jaguar F-Pace SVR, Porsche Macan, and BMW X3 M Competition all fit the bill perfectly, but as the photos may have spoiled, the X3 M won out for Philip Cheng.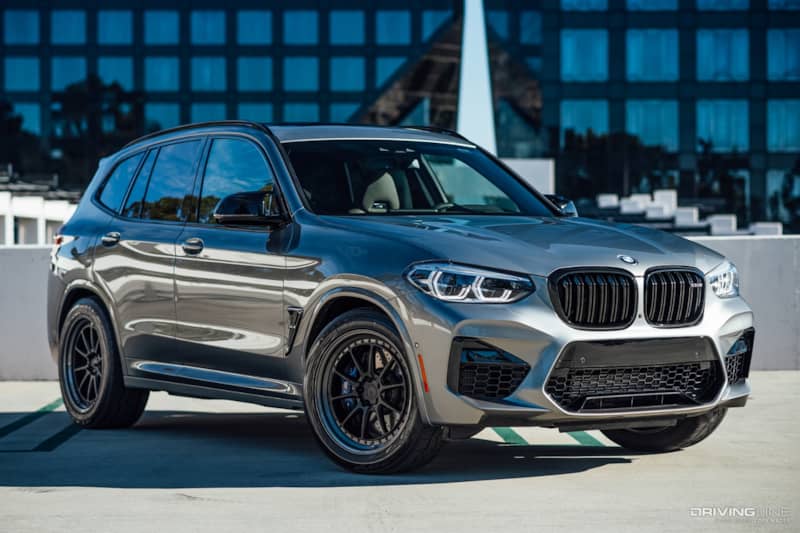 It's not hard to see why this "Sport Activity Vehicle" got the nod, what with a twin-turbo inline-six S58 under the hood and all, but to balance that powertrain with a touch over 4,600 pound curb weight and seating for 5 took some doing. The answer: stiff-yet-adaptive suspension and stout bracing about the chassis which lead to a more aggressive ride than most SUVs (or SAV, if you're BMW), but the 21-inch wheels certainly don't help much.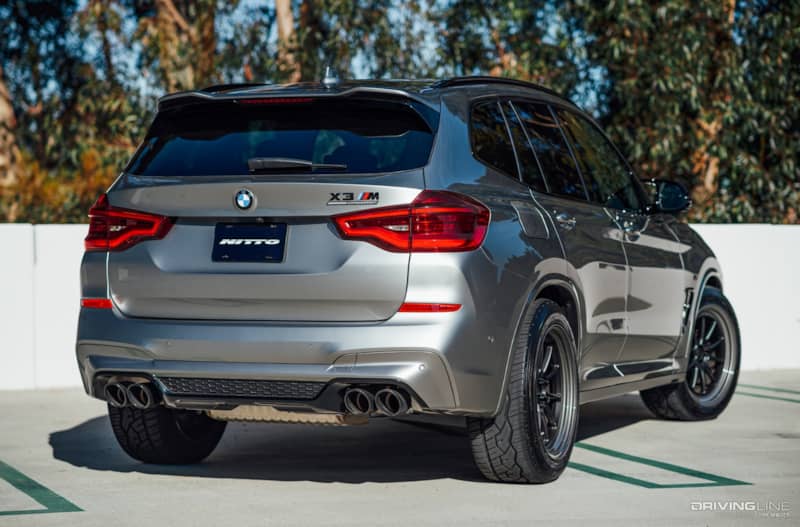 On-track, the huge amounts of performance customization and tuning are more than welcome, but not many X3 M Competition owners often pop out to local track days. The 500 horses and 3.3 second 0-60 times are great for bombing down interstate and impressing first-time passengers, but 21" wheels and sport summer tires weren't cutting it for Philip's day-to-day twisty highway runs.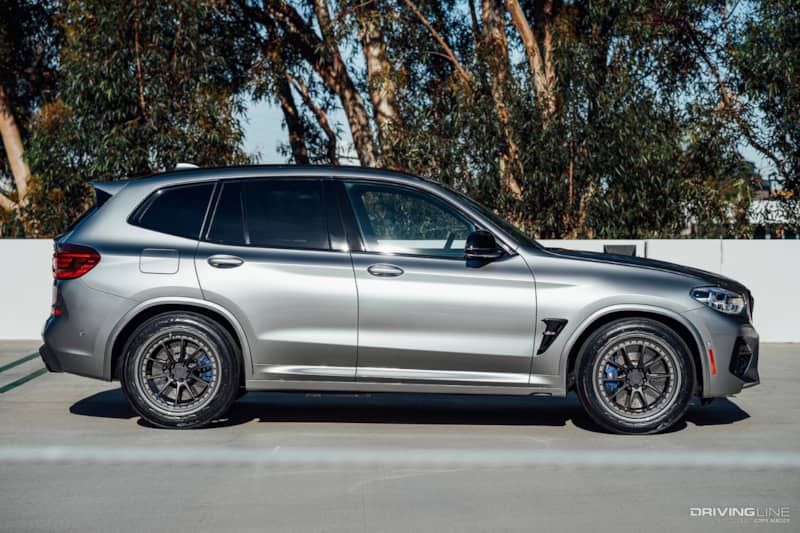 More Tire, Less Wheel
The answer: downsize the wheels to the 20" diameter found on the non-Competition X3 M and make up for the lost size in meaty Nitto NT420V tires on all four corners; 265/45R20 in front and 275/45R20 out back. Taking the place of the BMW 5-spokes are BC Forged MLE10s in matte black with gloss gunmetal barrels.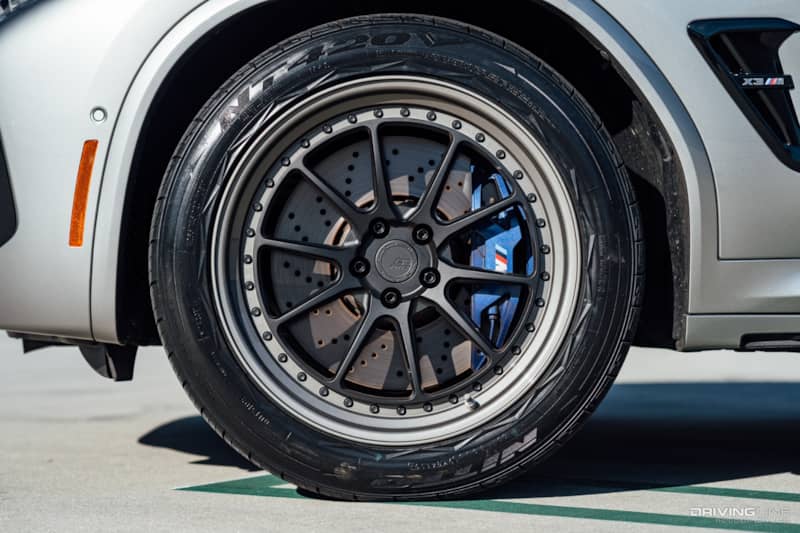 "The reason I decided to downsize the factory 21s to 20s while increasing the width of the tires was to get rid of the tire stretch found on the factory set-up. The increase in sidewall thickness helps soften the sharp bumps without being mushy… these NT420Vs are very communicative in that I can feel exactly what the tires are doing which makes it more predictable when tossing around 4,500lbs," Philip said. And, it doesn't hurt that this combination gives it a more muscular look and custom appearance.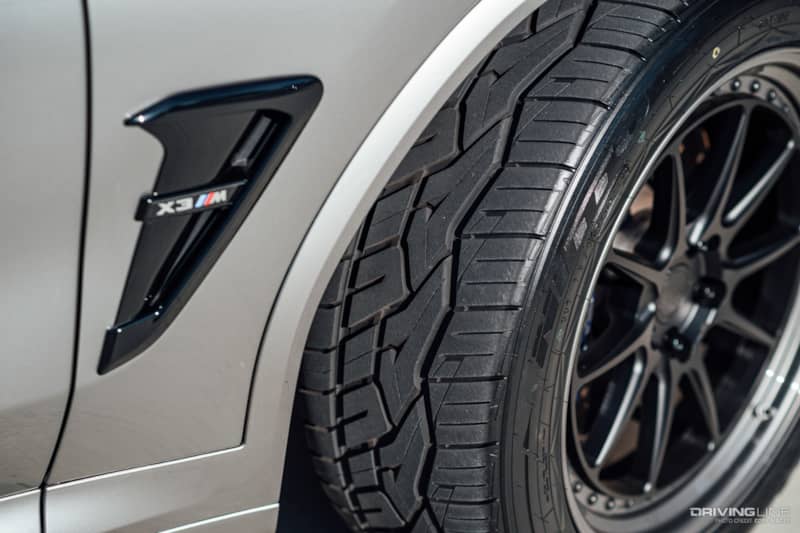 With it's cargo room, clean-cut looks, and newfound comfort thanks to the NT420V, it seems like Philip's X3 M Competition finally checks all the right boxes.
Click here to learn how the NT420V tire did after 1,000 miles on a GMC Yukon XL.