VTEC Club 2016, Rd 5: The Real Fast, Real Cars Recap
It's amazing to me that after multiple decades of tuned Hondas performing far above and beyond cars several times their price and stock power levels, so many people, even those connected to motorsports, fail to realize their potential.
Case and point: The old man I encountered at the Motel 6 in Buttonwillow the night of VTEC Club USA's fifth and final competition round for the first half of 2016.
It was early and still hot on Saturday evening. I was among the first to return to the hotel from the long day at the track and was sitting in front of my room, on a curb in the parking lot doing the beer-and-social-media thing while casually admiring the car in the space to my left. An old man who I would learn was also staying at the hotel after a BMW event at the track the previous day noticed me and introduced himself:
"Funny, huh?" he asked.
"What's that?" I queried.
"Those Hondas," he said with a chuckle, nodding to the car on my left and others like it that were beginning to fill the lot. "Flashy graphics, wings... but they're still just Hondas."
"Not a fan?"
"I'm a fan of real cars," he said, nodding to a clean (too clean) late-model M3 a few spaces down. "1.59 at Buttonwillow. Still has that new car smell!"
A little feigned amazement from me and the casual compliment or two while never looking up from my phone screen, and the conversation was over and our man had moved on. Not that I wasn't impressed – sub-two-minute times from a mostly stock and nearly brand-new 400hp sports car was impressive.
But the Honda the old man brushed off was the naturally-aspirated, stock-K20-swapped EF Civic hatch that Tom "Tom Attack" Liang (profiled in our Round 2 coverage) drove to a 1:54.791 earlier that day, and I just didn't want to explain one more time how that's possible.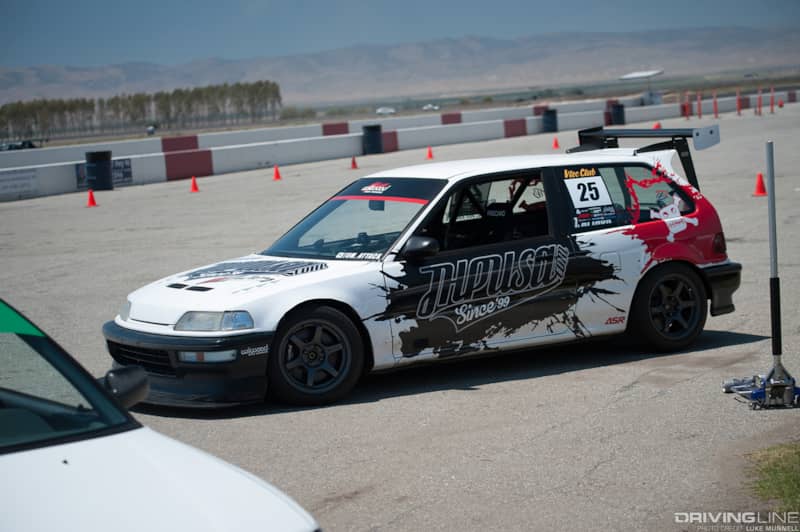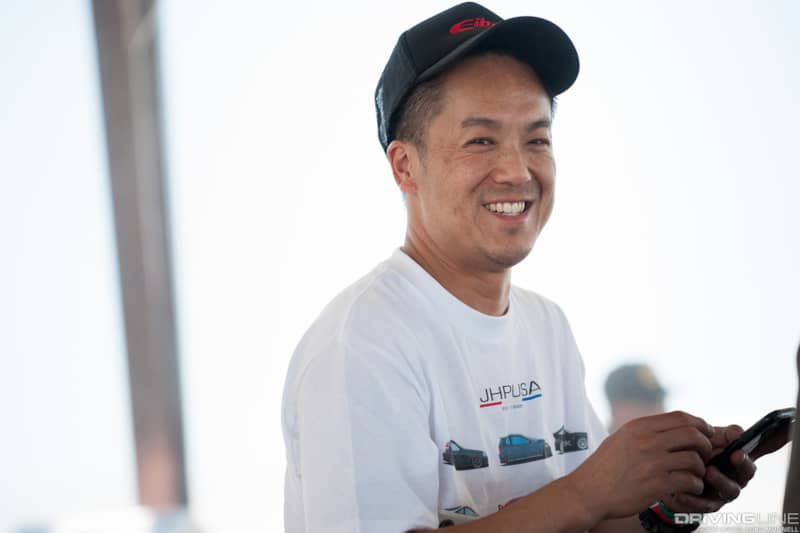 Tom's performance was quick enough to earn him the event win in VTEC Club USA's top-flight Group A competition, was the fastest Honda-powered lap of the day, and was also a new personal-best for Tom. Most impressively, it was clocked amidst 100+-degree air and 110+-degree track temps.
Group A
Tom's win and season-long performance earned him Second Place in the Group A championship points chase, behind Champion and Round 5 Second-Place finisher Nik Romano in the F20C-powered Miata (who finished just ahead of Edo Stepanyan and the 1:58.352 from his CRX), who drove Buttonwillow for his first-ever time at the event.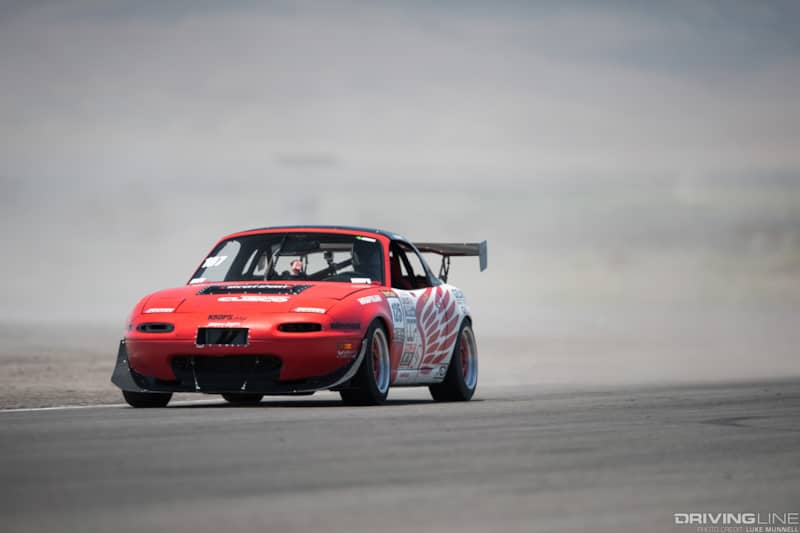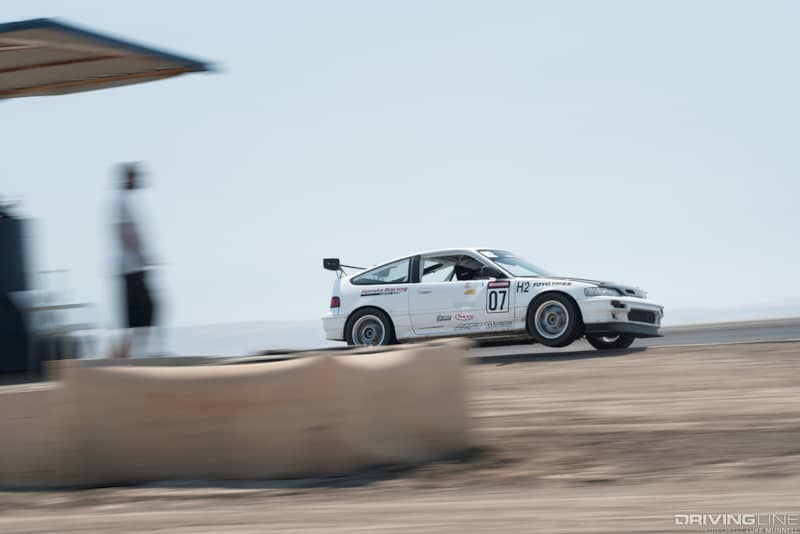 With some planned engine upgrades, additional seat time and cooler temps later this year or early next, it will be great to see how much faster these FF/FR rivals push each other.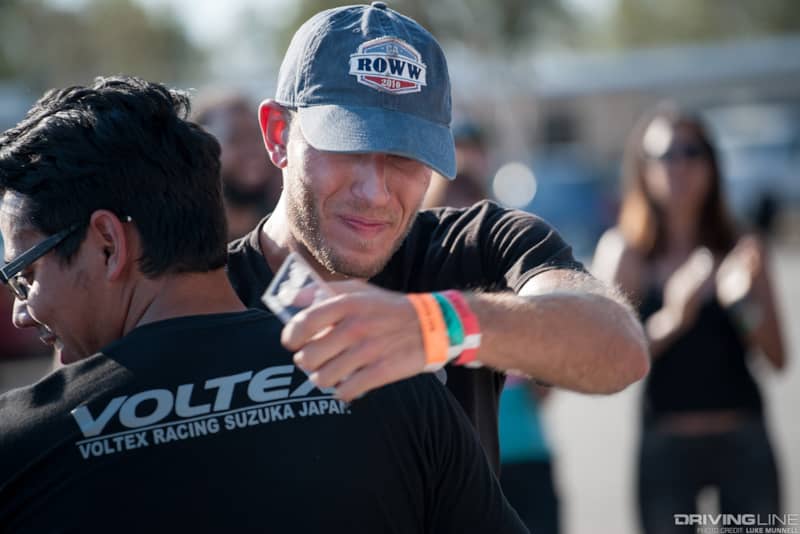 Group A2
Another point worthy of appreciation (almost certainly to to the old man's dismay): all podium finishers in Group A and Group A2 ran on or below the two-minute benchmark, like Kwiook Moon who took 3rd in A2 in his S2000 with a 2:00.011.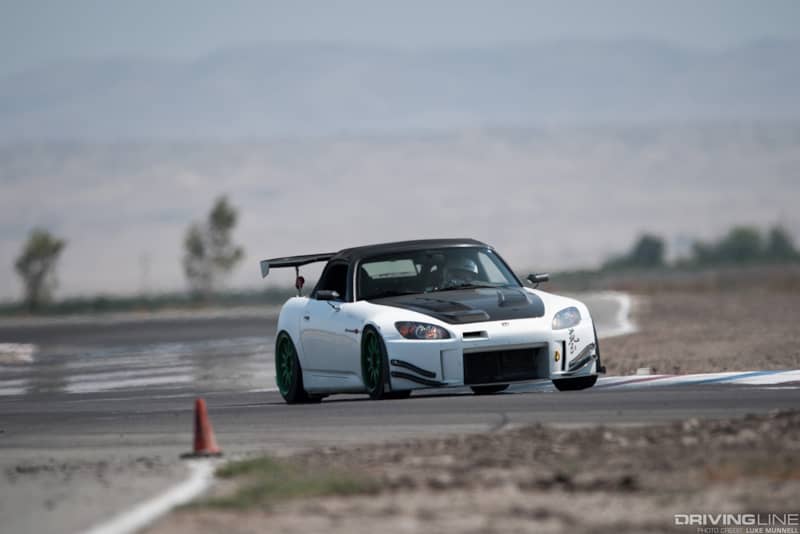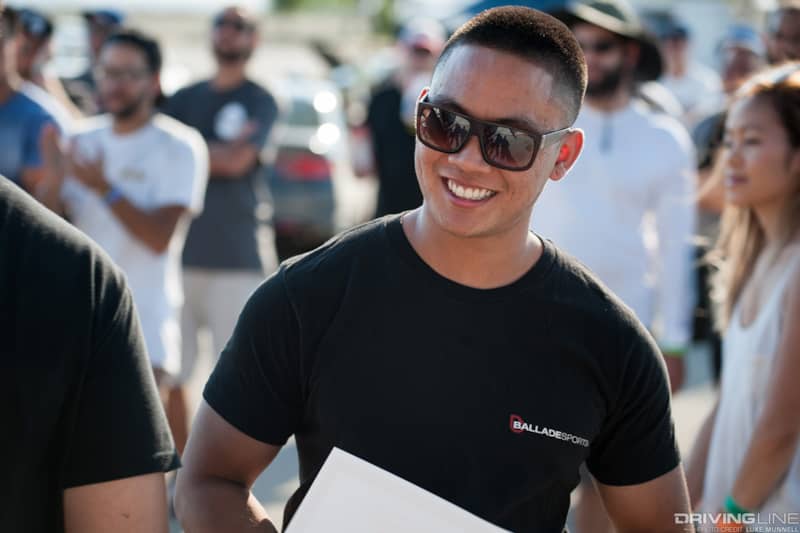 Just ahead of him was Joel Etrata with a 1:58.614 in a DC2 Integra, with Matt Rojana clinching the win (and season Group A2 points honors) with a 1:57.352 in his borrowed Ballade Sports blue S2000 (the venerable Red S2000 that Matt earned the bulk of his wins in this year remains down for repairs, but is expected to return soon).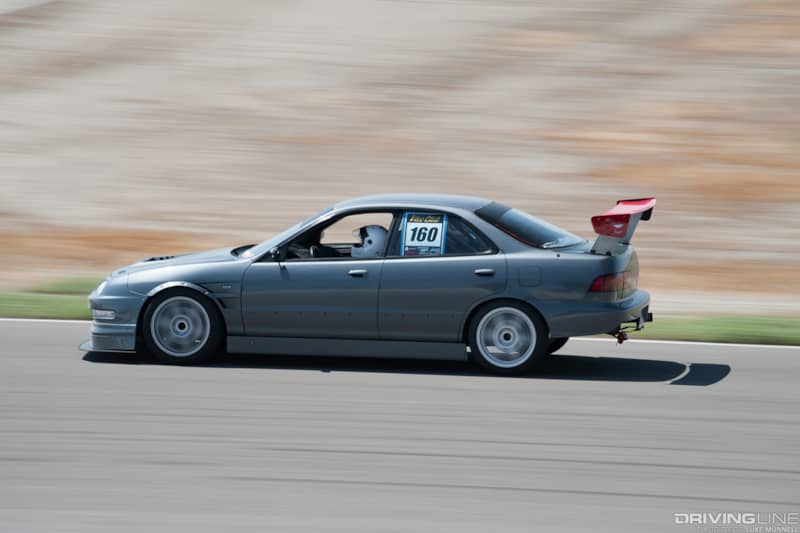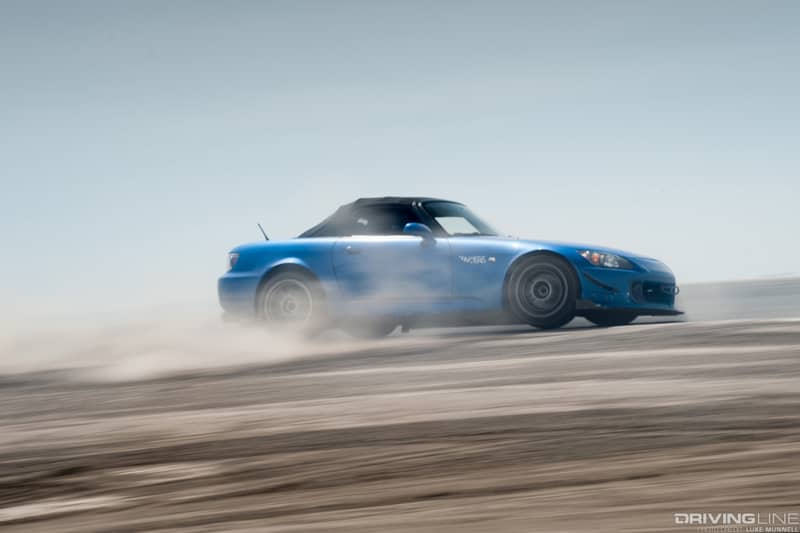 Group N
Slightly slower but no less competitive was Group N competition, where the event's top three class drivers finished in the exact order in which they wrapped up season points.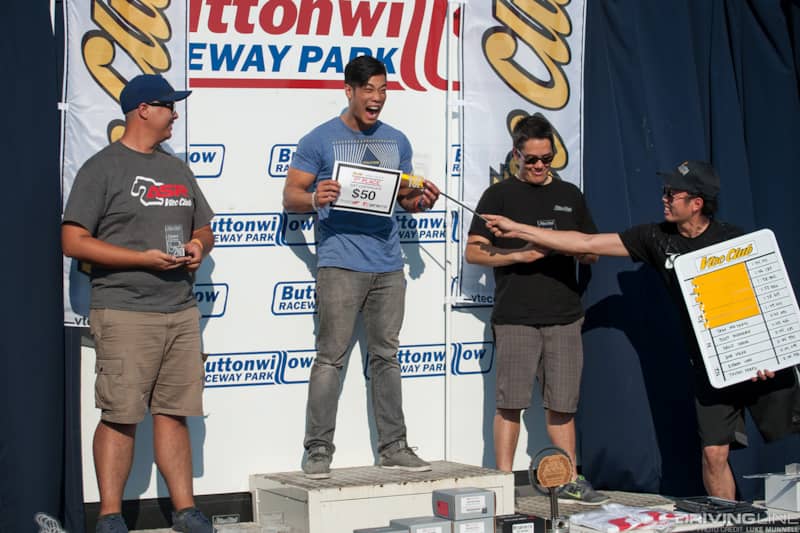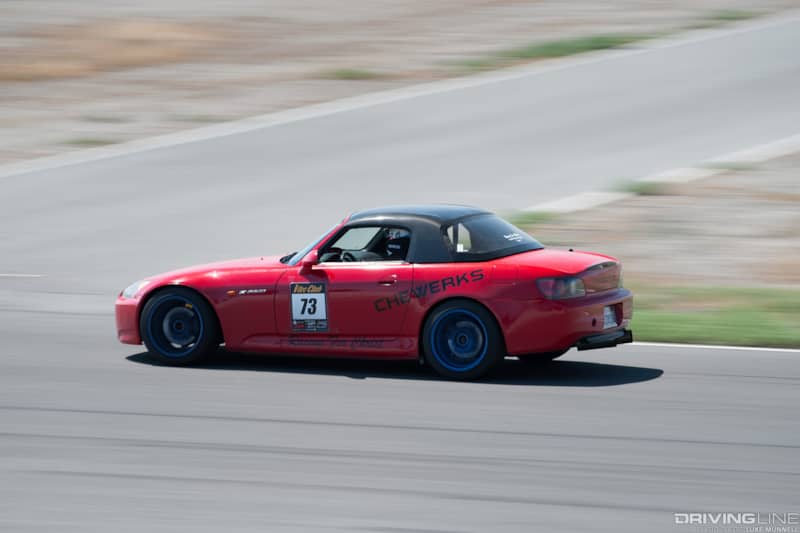 Sean Mulyanto and his newly ITB'd S2000 led the chase with a 2:02.092, followed by Scott Dukeshire with a 2:03.566 from his "grocery getter" TSX, and David Ishida just behind with a 2:04.285 from his S2000.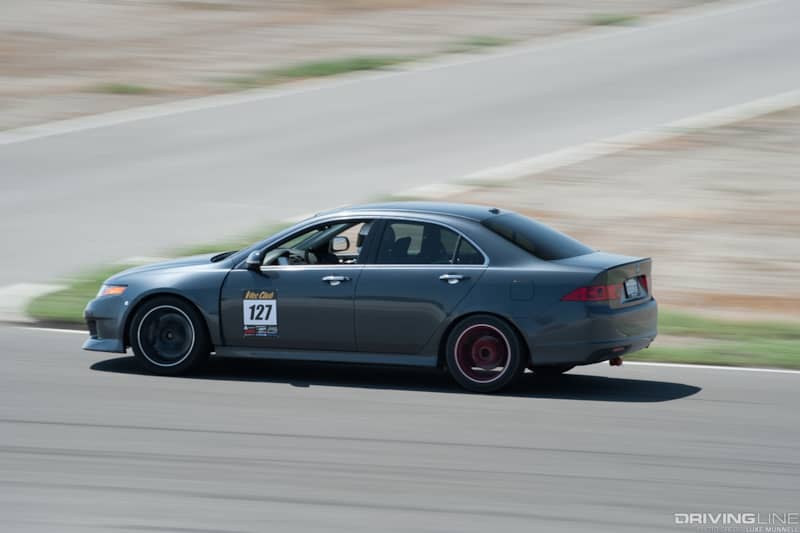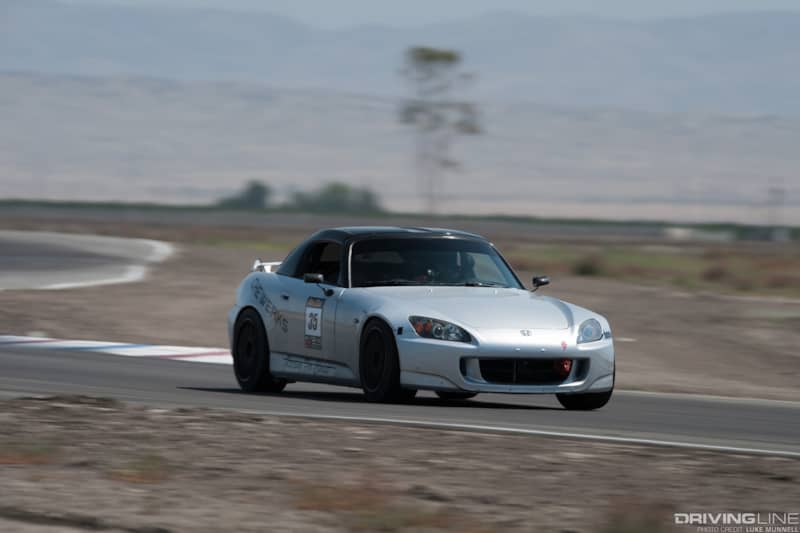 Group N2
And finally, there was Group N2 competition. To be expected, the group with the most limited modifications allowed bred the comparatively slowest winning lap times of the day, but surprisingly (especially to our M3-driving friend), none were all that slow. Claiming the last rung on the podium was Tomas Perez, driving his DC2 Integra to a respectable 2:05.493 to take Third in class, following Robert Choo with the Second-Place finish in both the event and Group N2 season points.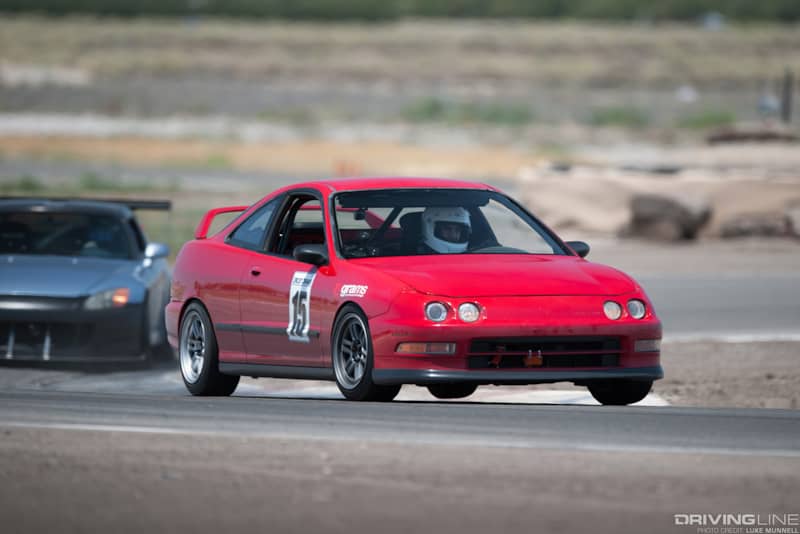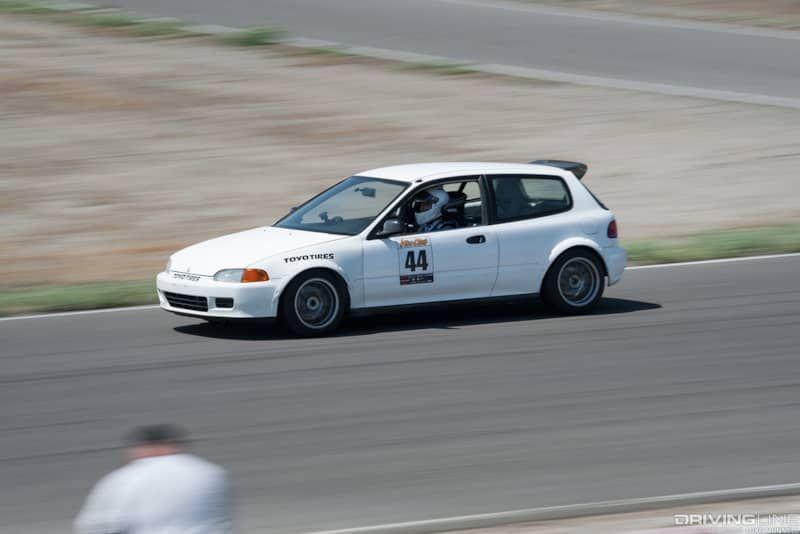 Leading the N2 pack was Jose Mejia, who debuted his newly acquired DC2 at the event, after a mishap suffered with his Group A2 Civic during a previous round lead to its eventual part-out.
Let's let that sink in: A 22-year-old, 140-hp, FWD economy car that ran only two seconds slower its first time out than a brand-new, 425hp performance sedan on its best day, around the 3.1 miles of Buttonwillow Raceway's clockwise-13 configuration. That's respectable by any racer's standards. "Flashy graphics" or not.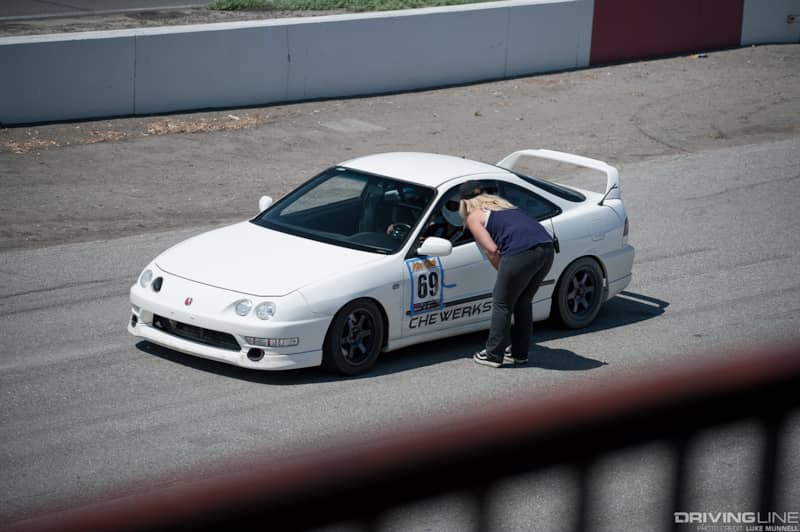 VTEC Club USA breaks from official competition for an exhibition event at Gingerman Raceway in Michigan later this month, before kicking off 2016 Season 2 competition with a night event at Willow Springs weeks later.