Wild or Mild? Two Different Approaches to the Jeep Wrangler
Although the Jeep Wrangler can trace its roots back to the World War II era Willys MB and Jeep CJ, the Wrangler model wasn't actually introduced until February '86 at the Chicago Auto Show. Envisioned and executed as a purpose-built off-roader for the streets, the Wrangler has since become an icon for exploration. Owners, as varied as the terrain this vehicle covers, have embraced this 4x4 as well—either modifying it to push the limits of off-road function or to break the necks of casual drivers in the city. With a strong aftermarket support, owners are empowered to build 'em any way they'd like.
A Step Up With Jeep Tech's Mild JK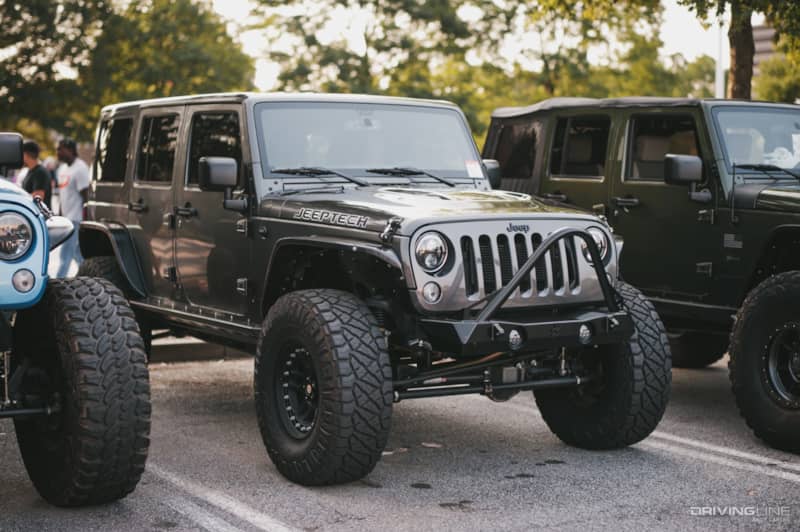 Focusing on increasing the already capable Wrangler's off-road capabilities, this JK model, created by Atlanta-based GA Jeep Tech, features a Crawler Conceptz full armor wrap, Metalcloak Game-Changer 2.5" suspension, Ultimate Dana 44 front axle, and Eaton E-Lockers. All of that function gets transferred to the ground via a set of 37" Nitto Tire Ridge Grapplers, making this Jeep ready for the trail and the street.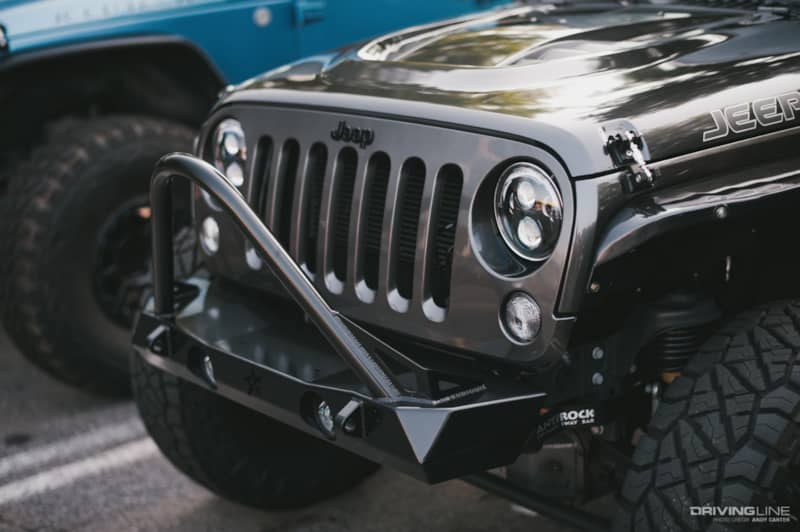 Wild Monster Custom 6x6 Jeep Wrangler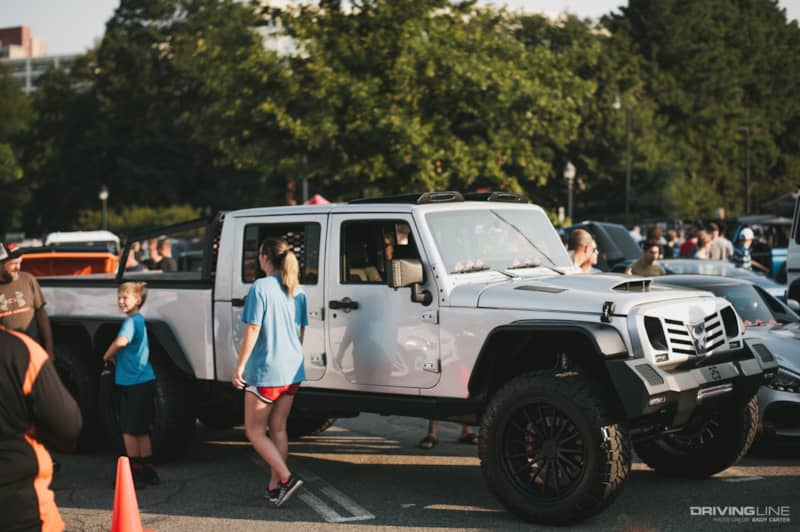 Although the Jeep Tech Wrangler may not be a traditional "mild" build, this custom 6x6 Wrangler, built by Monster Customs for former Atlanta Braves player Andruw Jones, shows off the "wild" that's possible with this platform. Featuring six 37" Nitto Tire Ridge Grapplers, this Jeep has been fitted with a custom front grill, bumpers, and LED lighting. The interior features black leather seats with "baseball-style" red stitching. It drew such a constant crowd at Caffeine and Octane that it was a chore getting the enormity of it in one picture!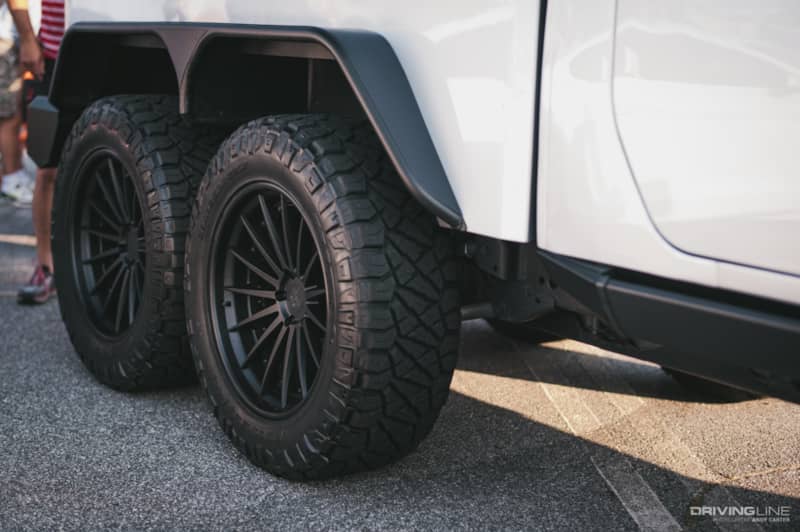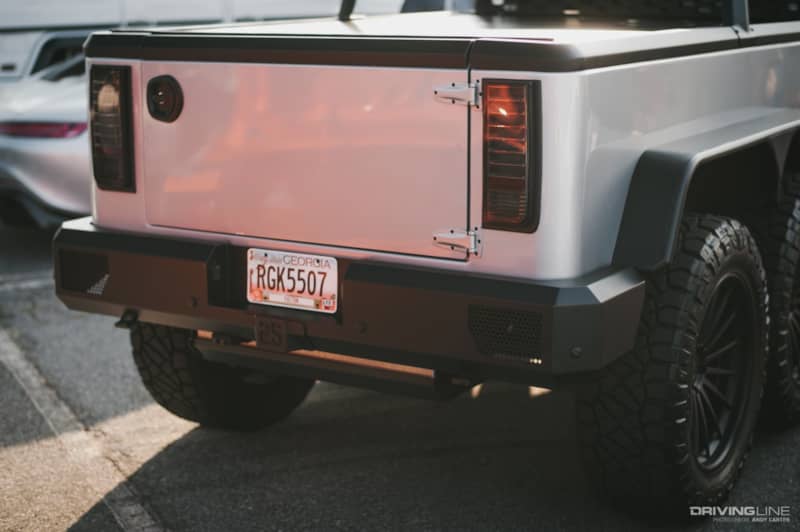 Catch more pictures of these two incredible Jeeps in the gallery below!