10 Alternative Muscle Cars That Go Against the Grain
Not every muscle car out there has the kind of pedigree that gets it top billing on a televised auction. Lost in the shuffle of Max Wedge Mopars and Shelby Mustangs are a host of overlooked V8 powered options that offer the same kind of tire-shredding thrills as their better-known cousins.
If you want to get on board the muscle train without dropping a fortune in the process, getting to know these lesser-seen classics—modern and otherwise—is a great way to do it. Let's take a look at 10 alternative muscle cars that deserve more attention.
1. AMC AMX
American Motors Corporation didn't have the same development budget as Detroit's Big 3, which meant when it came time to produce a pony car to tackle the Mustang and the Camaro, the simplest and cheapest solution was to chop wheelbase out of an existing platform (the Javelin) and create a stubby two-seater that was unique among its rivals.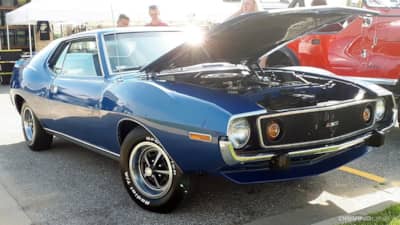 The AMC AMX was sold from 1968-1970 and could be had with a range of V8 engines producing between 225-315hp. The latter was a 390 ci unit that also churned out a whopping 425 lb-ft of torque (using the gross reported figures of the day). In 1971, the AMX would transition to a trim level of the Javelin, ending its reign as the only two-passenger muscle car outside of the Corvette.
2. Plymouth Barracuda
No, not the 'Cuda that regularly busts wallets wide open as collectors scramble to snatch up what few remaining original examples are unearthed, but its predecessor, the 1967-1969 Plymouth Barracuda. This generation of car was notable for its unique glassed-in fastback styling and fold-flat rear seats, which were totally not intended to be used for making out at the drive-in.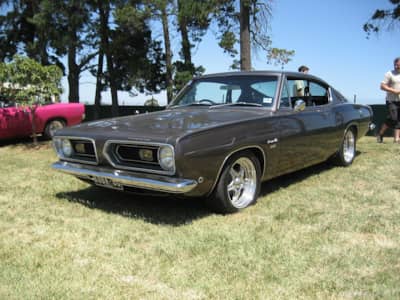 It could also be ordered with 383, 440 and even 426 ci V8 engines, and although hemi-powered cars are rare the 330hp from the 383 is more than enough as a starting point for fun.
3. Volkswagen Passat W8
Skipping ahead a few decades, we get to one of the most under-the-radar muscle cars ever built. In the early 2000s Volkswagen was feeling its oats and trying to make a push into the luxury segment. One result of this strategy was the W8 engine, an unusually-sorted, overly-complicated motor that generated respectable power by mating two VR4 engines together.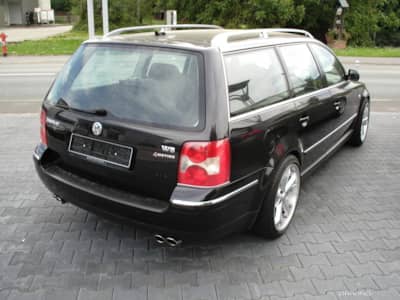 Strangely, the Volkswagen Passat was the only road car to receive this engine. Available as both a sedan and a (rare) wagon, when equipped with a W8 it featured 275hp and 273 lb-ft of torque—solid numbers for the 2002-2004 period in which it was offered. A six-speed manual transmission and all-wheel drive were also available with the car, but watch out: This is one of the least reliable eras for Volkswagen engineering and execution, which can make the W8 Passat expensive to own long-term.
4. Mercury Monterey Marauder
In 1963 and 1964 Mercury offered a hardcore version of its full-size Monterey called the Marauder. Buying in to that badge got you, at minimum, a 390 ci V8 good for 250hp and just under 380 lb-ft of torque, but if you forked over a little more cash you could snag a 427 CID engine that pushed out 425hp and 480 lb-ft of twist.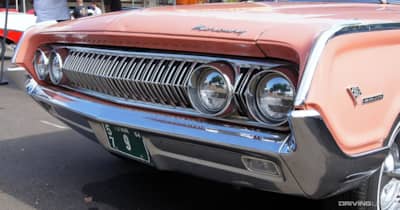 Similar to the Ford Galaxie in terms of style and comfort, the Marauder is a turnpike cruiser par excellence that can roast rubber with the best of them.
5. Chevrolet Impala SS
The dying embers of the B-body platform produced a lasting icon of '90s performance in the 1994-1996 Chevrolet Impala SS. Essentially a 9C1-spec (police package) Caprice with a smoother body and nicer interior, the Impala SS is notable for its LT1 V8 (260hp / 330 lb-ft of torque) and stiffer suspension tuning.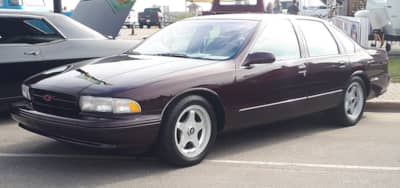 Current driver-quality examples are dirt-cheap to buy, and while GM's LS engine might get all the glory there's extra grunt locked up and waiting inside the LT1, too.
6. Mercury Cougar
Ford's experiment with a "luxury Mustang" yielded the Mercury Cougar, a somewhat longer interpretation of the original pony car's chassis that featured almost identical performance. Available with a 335hp, 390 ci engine when it first appeared in 1967 on top of its more common 289 (later 302), by its second year of production it was possible to order a 390hp 427 CID engine with the car, too.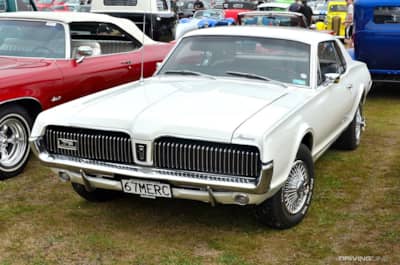 Mustang fever has seen the Cougar play second fiddle in the Ford hierarchy, which is a bonus for anyone looking to score a stylish and comfortable muscle car at an appealing price.
7. Dodge Magnum
Ignore the first-generation Dodge Magnum that appeared at the end of the 1970s and instead focus on the 2005-2008 wagon model that shared its mechanical details with the same-year Charger sedan. This means 5.7 liters of hemi V8 goodness are available under the hood—or if you step up to the SRT-8 model you can snag 425hp from 6.1L mill.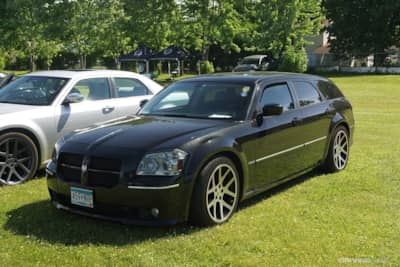 Either way, the Magnum is inexpensive and almost completely ignored on the secondary market.
8. Chevrolet Camaro
How can we claim that the Camaro is overlooked? A quick scan of for sale listings for the 3rd-gen cars quickly confirms that the 1982-1992 editions of the muscle car don't attract nearly the same heat as the ones that came before them.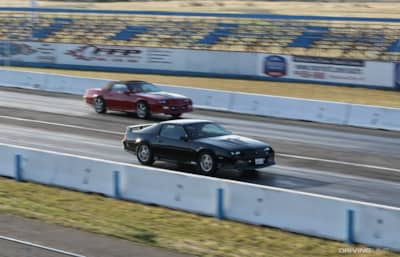 Don't sleep on this version of the Camaro, which features a choice between 305 and 350 ci inch small blocks that are excellent starting points for high performance modifications that shed the motor's smog-choked '80s origins.
9. Ford Taurus SHO
There are three versions of the Ford Taurus SHO out there, but the beefiest is also the most recent. In 2010, Ford stuffed a 3.5L EcoBoost V6 between the full-size Taurus' front fenders, gave it all-wheel drive and tuned its twin turbochargers to produce a hefty 365hp and 350 lb-ft of torque.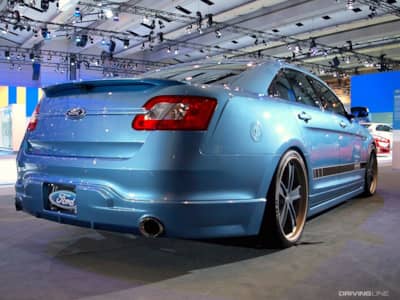 Not bad numbers for what is essentially a family car on steroids, and one you're less likely to be pulled over in when cruising down the interstate at super-legal speeds.
10. Chevrolet Chevelle Malibu 400
Everyone knows about the Chevelle SS, but less familiar is the Chevelle Malibu 400, one of the many variants on the Bowtie's mid-size platform in 1970. While it might not pack a 396 or a 454, the 403 ci V8 it does feature dazzles with 330hp wrapped in a brown paper package that, similar to the SHO, lets you stay stealthy until you open up the loud pedal.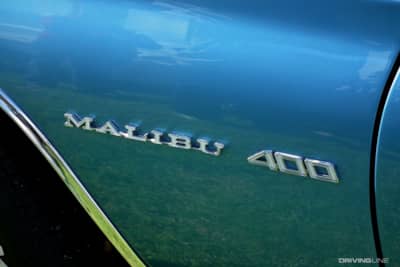 Dig a little deeper, and you'll realize that the LS3 V8 found in the Malibu 400 is almost identical to the 396 big block from the year before, with an overbore that wasn't referenced in the marketing materials for SS models. Just under 2,000 examples were built, and the car was available as a coupe, a convertible and a sedan.
Looking for more alternatives to the status quo? Check out these off-roaders that aren't Jeeps.