11 Gearhead Girls You Should Get to Know
Gearhead: "a devotee of cars, car racing" (Dictionary.com); "a person who pursues mechanical or technological interests," i.e., automobiles (Merriam-Webster Dictionary); "someone who is totally into cars and is very knowledgeable about how to modify and fix them" (Urban Dictionary).
However you define it, one thing we can agree upon is that a gearhead is someone who loves cars and exercises some kind of related technical skill. They build cars, they fix cars, they attend car events, they take photos of cars, they write about cars... and everything else in between — the female gearheads listed below are people who are definitely worth following. Here are 11 of our favorite women who use their passion and skills to inspire other enthusiasts and give the automotive world a good name:
1. Kristin Cline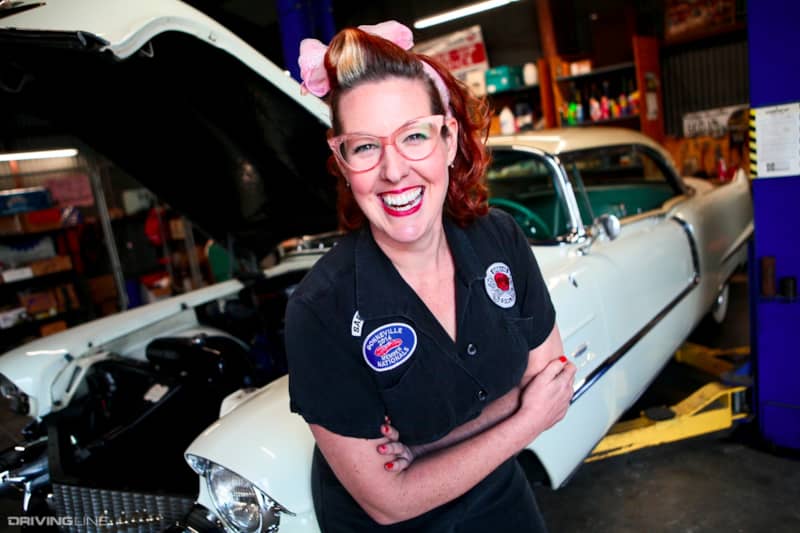 (Photo: Melissa Kobe at m.kobe photography)
If you've been following us for a while now, you're probably familiar with Kristin Cline. The garage-living, vintage car-loving @greasegirl may be the managing editor of Driving Line, but we can assure you any bias is well-deserved. While working on her 1955 Studebaker for the past 10 years or so, Kristin has learned valuable skills that she now passes on to empower other women.
Sign up for one of Kristin's "Ladies Car Care 101" classes at the Automobile Driving Museum website, and mark your calendar for the All-Girl Car Show on March 25!
2. Lori Carey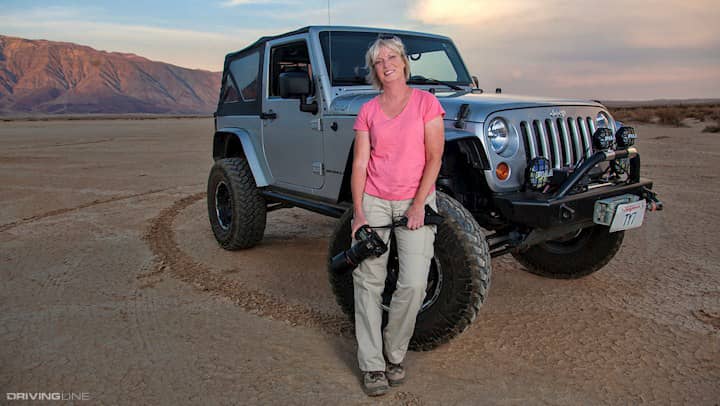 (Photo: Peter Tellone)
As Driving Line's unofficial off-road adventurer, Lori Carey has opened 'wheelers of all experience levels to the seemingly endless number of Southern California desert trails ready for exploration in her bought and self-built 2007 Jeep Wrangler JK. Today, the former automotive industry executive is pursuing her passion for photography and journalism full time — her work winning awards and being featured in major publications like The New York Times.
3. Taryn Croucher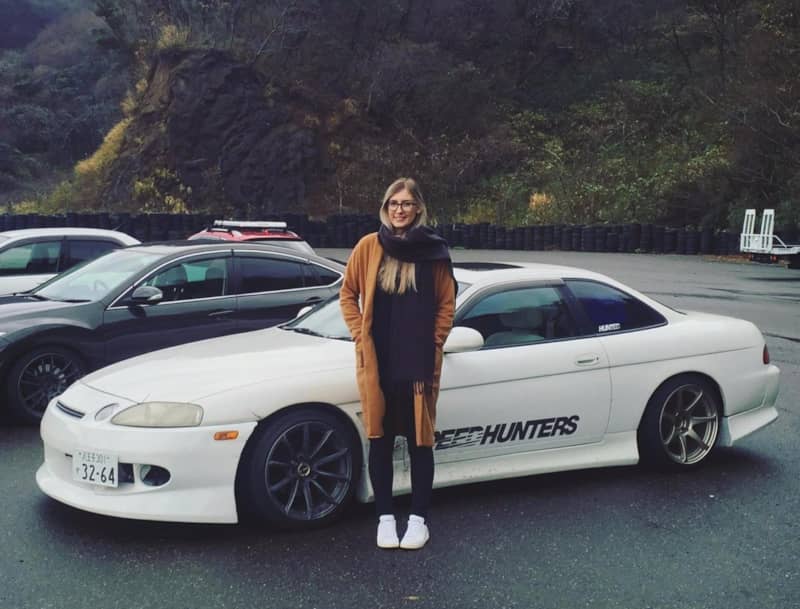 Taryn Croucher is a car lover who fell head over heels for Japan and its amazing culture. Originally from the land of Mad Mike, this social media influencer now lives in Hong Kong and spends part of her time running Japan Car Culture, a community resource she created to help people navigate and get the most out of the Japanese automotive experience.
4. Amelia Dalgaard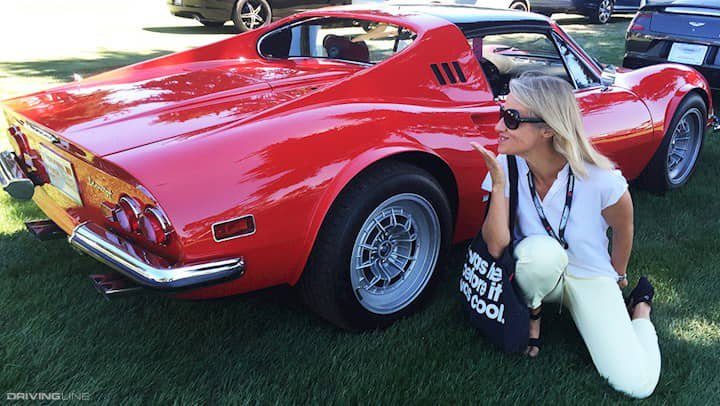 More popularly known as "Motorhead Mama," Amelia Dalgaard is an automotive lifestyle blogger and regular Driving Line contributor. Trust us — if you're a car person, you need to follow Mama. She writes about everything from the latest news, trends and buyer's guides, to offering quippy, opinionated commentary on the wonderful (or horrible) idiosyncrasies of the automotive world.
5. Bogi Latiener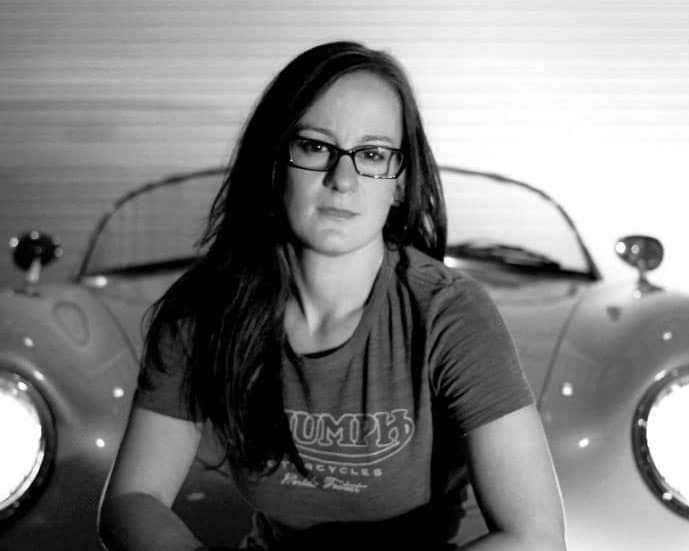 (Photo: @bogisgarage)
You may recognize Bogi Latiener from "All Girls Garage" on Velocity TV. She's a master mechanic who owns her own auto repair shop; but best of all, she's dedicated to building badass things with other badass women — helping women get to where they want to be in the automotive industry. Right now, Bogi is heading up a 2017 SEMA project, the Chevy Montage All Female Build.
6. Shana Whitford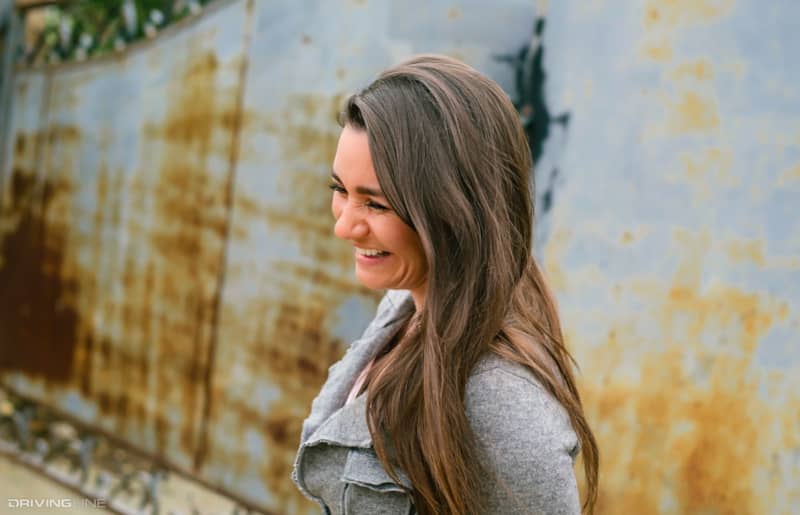 If you are a driver in Ultra4 Racing or similar off-road motorsport events, chances are Shana Whitford has captured at least one picture-perfect moment of you in your rig; and boy, you really want that photo. As one of Driving Line's staple photographers for Ultra4, and the woman who snapped the cover shot of our latest print issue, this is a gal who's definitely not afraid of a little dirt or breaking a nail. 
7. Nhu Nguyen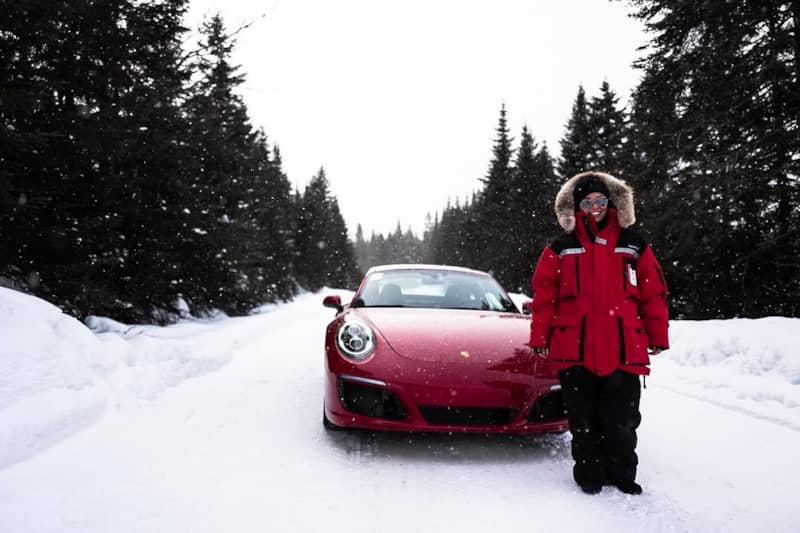 (Photo: @p_reid)
We need more people like Nhu Nguyen in this world. Growing up with the mind of an engineer, she became a Porsche technician a lot later in life than usual, despite what a typical Porschephile would expect. However, this late start hasn't discouraged Nhu one bit. Her drive to learn and pure skill have proven she belongs with the best of them.
8. Tara Hurlin
An established journalist in the automotive world, since joining the Driving Line team as a regular contributor, Tara Hurlin has added a fresh take and eclectic dimension to our already-diverse collection of stories. Her wide array of personal garage projects help her express the great love she has for cars: a custom 1961 Cadillac Series 62, a 2004 Mazdaspeed Miata track car, a 2004 Jeep Grand Cherokee overland/expedition rig and her husband's 1985 Chevrolet C-10.
9. Coralee Lack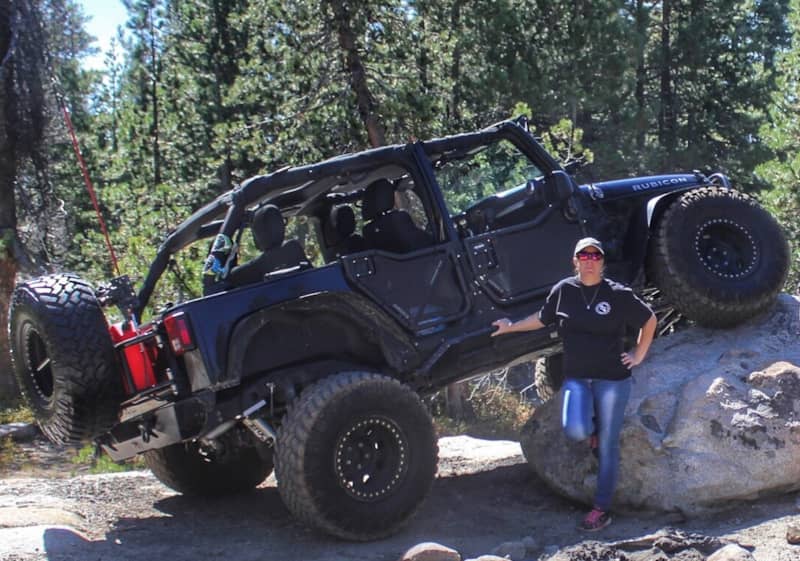 Once you learn about her background or catch a glimpse of the beautiful "Jules" on Instagram, it's nearly impossible not to like this Crawler_Chick. Despite battling a chronic disease, Coralee Lack hasn't let Multiple Sclerosis prevent her from enjoying life where it is best enjoyed: the outdoors. She has since garnered several sponsorships and the respect of many in the off-road community while participating in adventures like the Rebelle Rally with her 2012 Jeep Wrangler Unlimited Rubicon.
10. Lindsey Fisher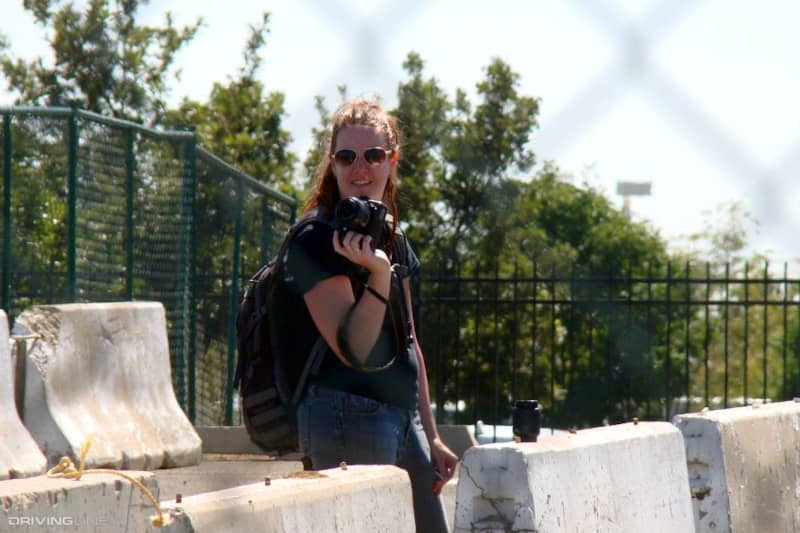 Lindsey Fisher is an automotive journalist with an affinity for both the lowered and the lifted, and she contributes to Driving Line's classic muscle vault by not only covering the most drool-worthy of builds, but also telling the heartwarming backstories behind them. A gearhead ever since she can remember, while she's not busy covering the automotive world around her (or helping make Hammertown happen), Lindsey spends her spare time working on garage projects of her own.
11. Heidi Hetzer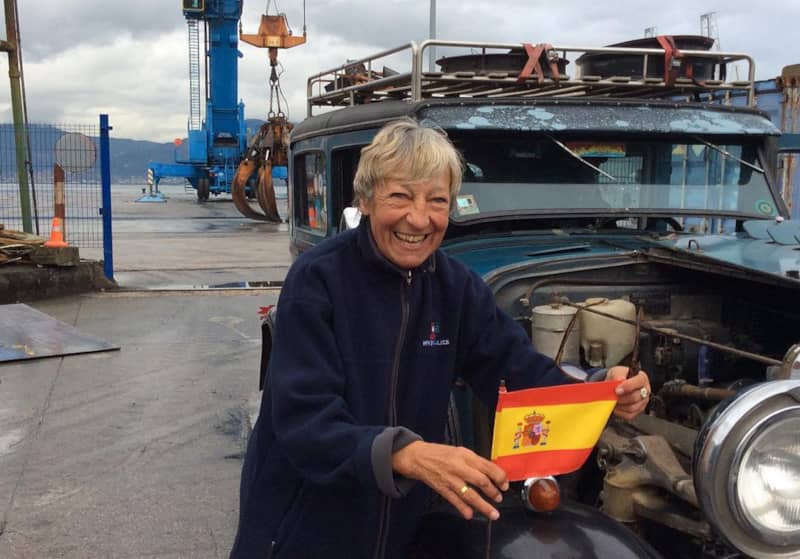 (Photo: @heidihetzer)
Former auto dealer and rally driver Heidi Hetzer is, at 79 years young, doing what many fail to do in their lifetime: traveling the world — in a 1930 Hudson, no less. With celebrity status in Europe, Heidi's likability just continues to grow with every place she visits. This woman is #GOALS.
Of course, this list could be much longer! Who are the favorite car-loving ladies in your life? Here's another one of our favs, Lella Lombardi.