2000-2009 Honda S2000 Is A Modern Mechanical Throwback In A Turbocharged Digitized World
Few modern sports cars have managed to evoke the same passion as the Honda S2000. The roadster came seemingly out of nowhere for the model year it shared a name with and quickly established itself as the 'it' car on the tuning scene, an elite addition to the sport compact performance pantheon and the first pure sports car debut from Honda in America since the NSX nearly a decade beforehand.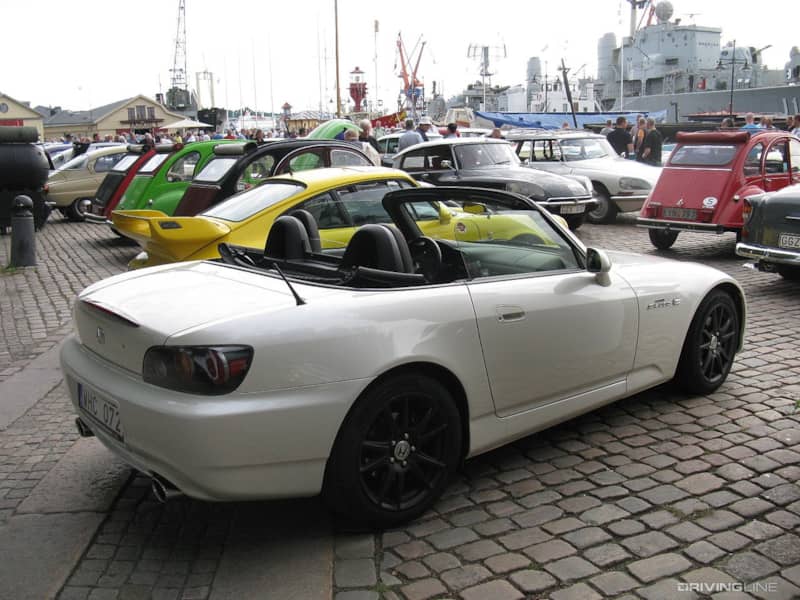 Even more impressive than the S2000's initial impression has been its staying power. Not even a decade since the S2K left showrooms, used prices have already begun to rise, especially for those few examples that escaped modification from the reams of track fans, autocrossers, and show car builders that were drawn to the platform.
The Honda S2000's unique combination of high-revving power plant, killer looks, and aftermarket support has cemented its spot in the pantheon of must-have imports.
Sky-High Redline
It's impossible to discuss the S2000 without dwelling on the drivetrain that made it unique among all other sports cars of its era. For its first four years of production, Honda installed a 2.0L, four-cylinder unit between the roadster's front fenders. Despite its small displacement, it managed to push out a phenomenal 240hp, a number which peaked at 8,300 rpm on its way to a 9,000 rpm redline. Shifting was accomplished via a standard six-speed manual gearbox.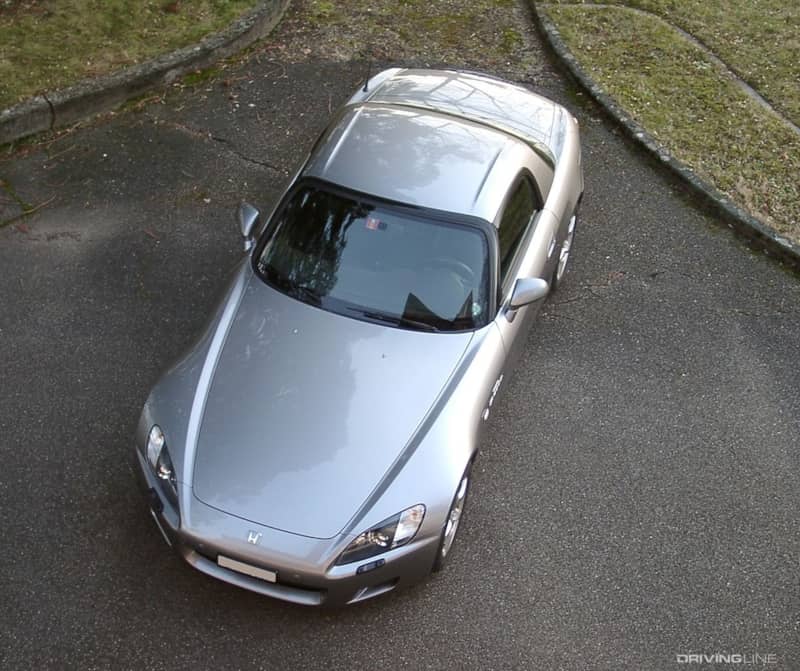 This lofty rotation was simply unheard of at the time, and is still unusual today. Early reviews compared the car to a motorcycle in terms of how its power was delivered, and the analogy was not far off—below 5,000 rpm very little happened under the S2000's hood, and then all of a sudden, once the VTEC variable valve timing system kicked in, the car rushed to redline as though its hindquarters had been pierced by a thousand red hot needles. Combined with its modest 153 lb-ft of torque, this created an on/off driving experience in the S2000 that could only be avoided by keeping the engine at full boil—something that was difficult to do outside of a closed course.
Love it or hate it, the first-generation Honda S2000 (dubbed the AP1) made a definite mark. This was especially true for those drivers who dared to flog the car on a race track, where its suspension setup and skittish aero revealed a proclivity for snap oversteer on throttle lift. Taken together, the original S2K was a potent formula, but also one that demanded respect when pushed to the limit.
Taming The Beast
By 2004 Honda had gathered enough owner feedback about the car to begin addressing what some perceived as its foibles with the AP2 update. First up was an engine swap: punching out the original F20C unit to 2.2 liters (and renaming it the F22C1) allowed for the same horsepower (found 500 revs lower than before) with a reduced 8,200 rpm redline. A small bump in torque—now measured at 162 lb-ft—was included in the deal, as was revised gearing for the carry-over six-speed.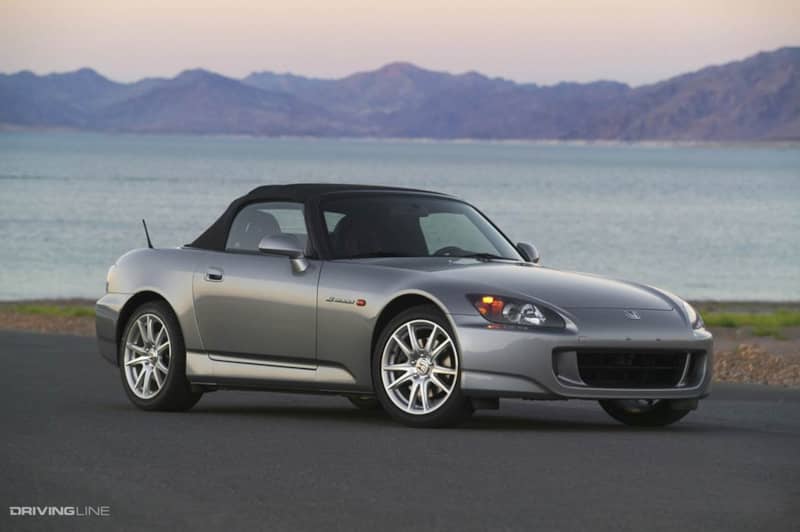 The effect on the car's personality was significant, especially on the street where access to usable torque reduced drama and frustration on the daily commute. In a performance setting, Honda also tackled the AP1's nervous manners through a revised rear suspension on top of adding new 17-inch wheels (a diameter increase of a single inch). It wouldn't be until 2006 that traction control appeared with the S2K, and by 2009 the car would be in its final model year.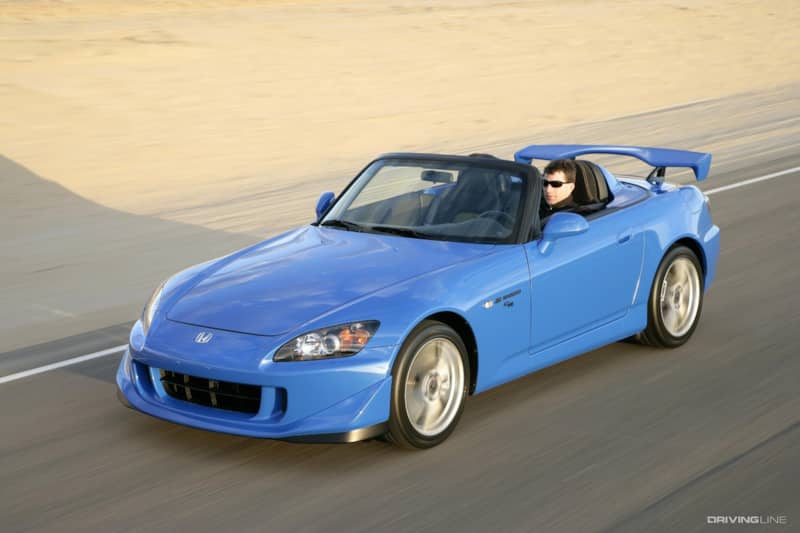 One last hurrah for the AP2 occurred in 2008, shortly before it was slated for retirement. Honda offered the CR, or Club Racer model, which included a massive rear wing, numerous chassis stiffenings, a number of feature deletes to improve lightness, and an available hardtop (as there was no soft top installed in the car). Very few of these models were sold - some pegging the number at just over 600 examples—which, alongside unmodified cars, makes them the rarest of S2000s today.
Elder Appreciation
From a modern perspective, the Honda S2000 has undergone an image makeover that has largely wiped away the concerns evinced when it was new. Few S2K fans are picking up these high-revving roadsters as daily drivers, which largely eliminates the irritation associated with creeping a low-torque, high-rev four-cylinder through traffic. The suspension issues on the AP1 are also much better understood with hindsight and aftermarket support, keeping more of these cars on the track and far away from the retaining walls that once welcomed them with open arms.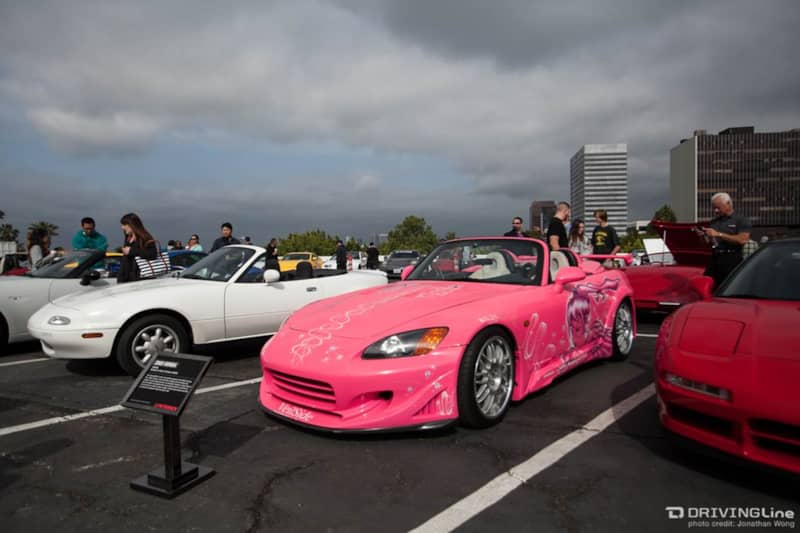 Still, there are some curious aspects of the S2000 that stand out even today. Even with its small overall footprint the interior of the roadster is surprisingly tight, with door panels that seem to jut out into your abdomen and very little room left for taller drivers to stretch out. This is in start contrast to direct rivals like the Mazda Miata, which is much larger in the cabin despite its similar exterior dimensions.
It's also true that while the Miata could never match the S2K in terms of straight line speed, its lightweight chassis feels more balanced than that of the hyper-focused Honda, which comes across like a track weapon that's wasted at anything other than 9/10ths on public roads. For some, this is a welcome, visceral change from the accessible and insulated performance doled out by the current crop of turbocharged performance cars that fill dealer lots regardless of brand.
Better With Age
There's no doubt that a big part of the Honda S2000's enduring appeal is that it has no true analog in a market where massive horsepower and sticky grip tires now stand in for driving dynamics almost across the entire sports car board. It's a direct, no-compromises package that looks sharp and features Honda's vaunted reliability. Its digital dashboard now seems quaint rather than polarizing alongside its now familiar push-button starter, a callback to a time just before the digital transition that has swept over the industry.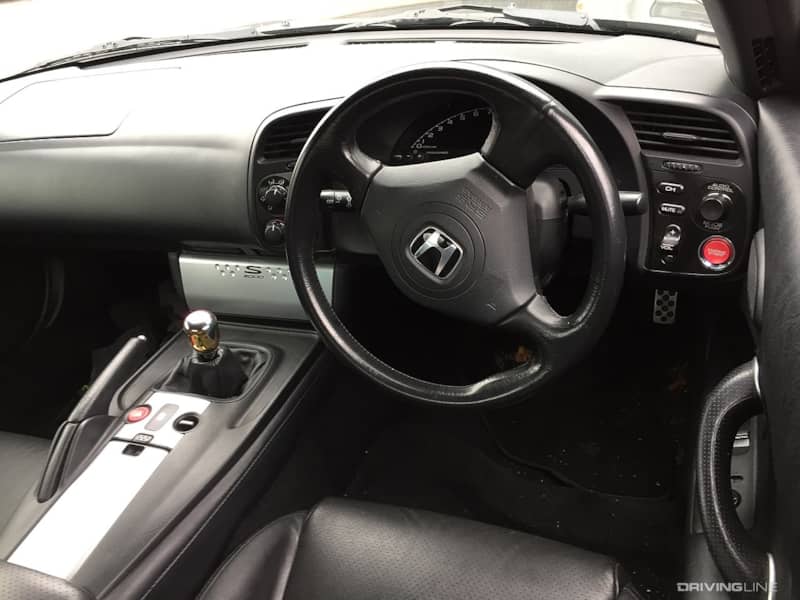 The S2000 is close enough to the present to remind us of the past without asking us to make too many sacrifices, and it's also arguably the last true driver's car Honda ever built. Its legend seems destined to grow the further that automotive performance strays from its visceral roots.
Curious about Honda's current sport compact efforts? Check out our coverage of the Honda Civic Type R.