One Year Review: Five Things We'd Improve on the Honda Civic Type R
Few performance cars in recent memory have generated as much excitement as the FK8 Honda Civic Type R did when it went on sale in the US in 2017. Not only was it the first Civic Type R ever to be sold here, it was only the second Type R-badged vehicle ever sold in the US after the DC2 Integra Type R of the late '90s and early 2000s.
While many found the Type R's styling a little on the wild side, just about everyone who drove it knew it was the real deal. It was the fastest production front wheel drive production car ever sold here, capable of out-performing sports cars costing thousands more—all while delivering a daily driving experience with few compromises in comfort or practicality.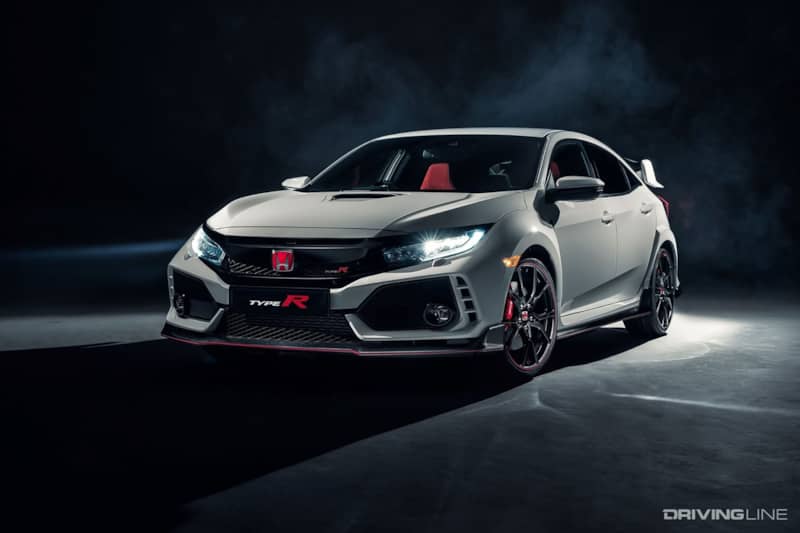 It was almost exactly a year ago when we were able to get our hands on a 2018 Rally Red Honda Civic Type R and after 12 months of daily commuting, road trips and a couple of track days we've come to the same conclusion that many others did—that the Honda Civic Type R is a fantastic machine—a car that may go down in history as one of the all time greats.
However, no vehicle is perfect. And despite the fact that the Type R excels in so many areas, there's still room for improvement. And, after living our FK8 for one year we've outlined five areas where the Civic Type R experience could be made even better.
1. 20" Wheels & Rubberband Tires
First on the list is something we've already covered extensively during our ownership. The Civic Type R comes equipped from the factory with 20" wheels and extremely low profile 245/30/20 tires, and there's been a lot of discussion about how much of that decision was functional vs aesthetic.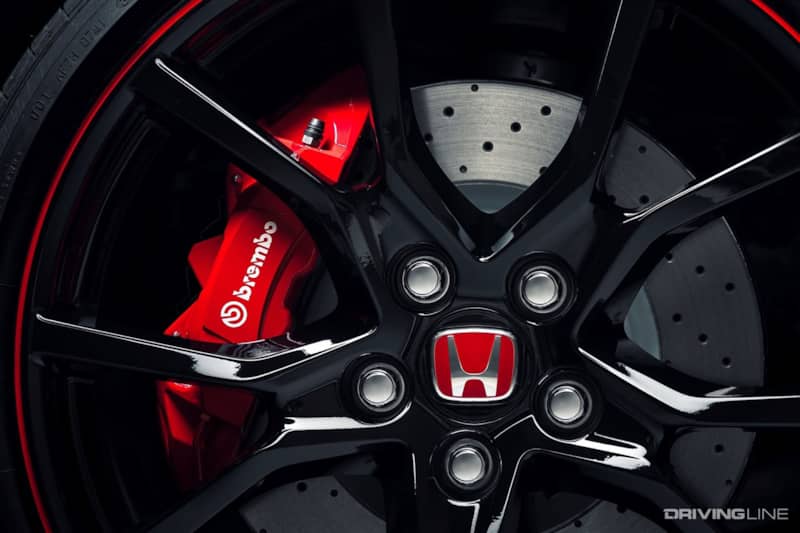 The aesthetic appeal of the factory wheels will be determined by each buyer and the thin tires certainly provide a feeling of sharp response, but the unusually sized wheels and tires also have plenty of drawbacks.
First, the stock tire sizes are expensive to replace and difficult to find, making them sub-optimal for track day junkies who go through a lot of rubber. But there have also been many Type R owners who have damaged or destroyed their wheels on rough roads and potholes thanks to the limited protection of the stock rubberband-like tires.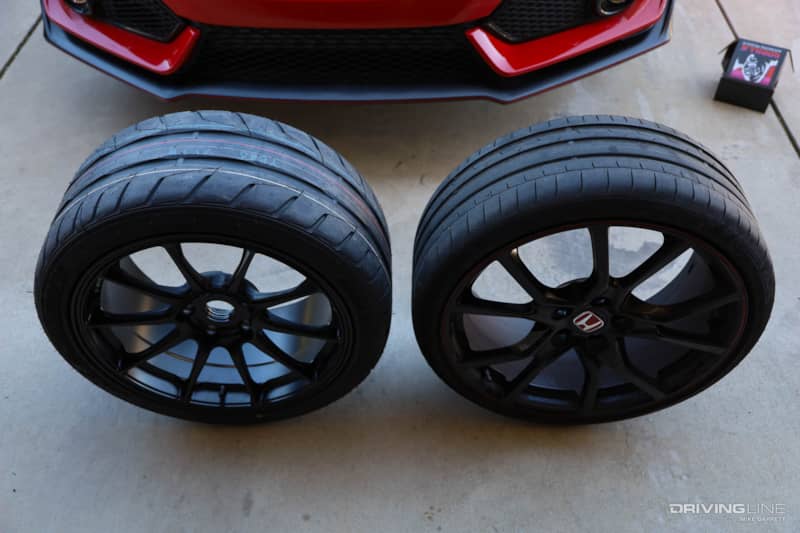 Fortunately, this is an easy fix thanks to the aftermarket. Swapping out the factory 20s for a set of lighter, wider and somehow smoother riding 18" wheels and tires was the first—and to this point—the only modification we've done to our FK8. Best of all, the factory wheels can easily be kept and stored so there's no permanent change to the car with this modification.
2. Fuel Tank Size & Range
The next one is a relatively minor annoyance, but it's also one that can't really be changed without a full redesign. The Type R, like the standard issue Civic has a 12.4 gallon fuel tank, and while that's plenty for the normal Civic's ultra fuel efficient 1.5 liter turbo engine it's a different story for the more powerful Type R.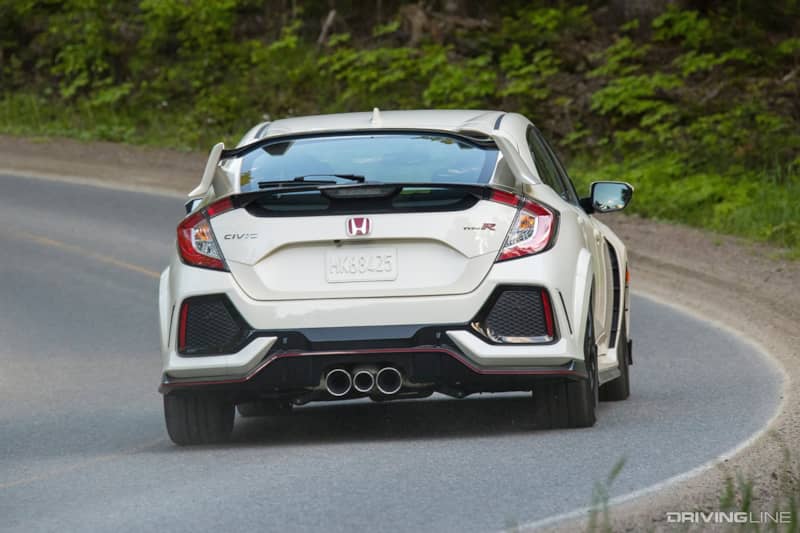 In mixed street driving in our Type R we usually see around 24-25 miles per gallon which doesn't make the car a gas guzzler, but it's a far cry from the 40 MPG range of the normal Civic where you can go much farther on the same tank.
On a road trip this means you'll just be stopping a little more often to fill up, but we noticed the biggest impact during track days where fuel gets consumed at an extremely high rate and you have to keep a constant eye on the fuel gauge to make sure you don't run into starvation issues during cornering.
3. Driving Modes
Like most modern performance cars, Civic Type R drivers can select from a few different driving modes which change the settings of the car's adaptive dampers, steering and throttle response. Each time you get in the car it defaults to to the middle "Sport," and there are two additional settings available from there.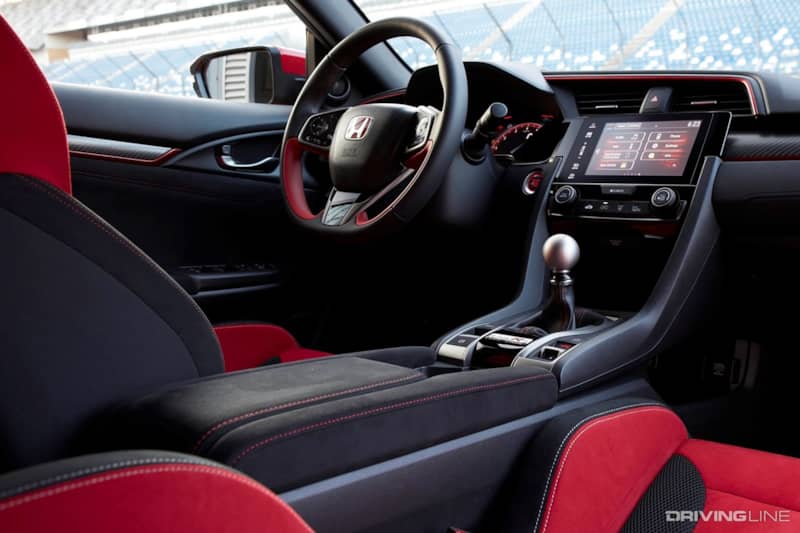 The softer "Comfort" mode further lightens up the steering, softens the dampers and the throttle while the more hard core "+R" mode stiffens the dampers, tightens up the steering and makes the throttle more aggressive.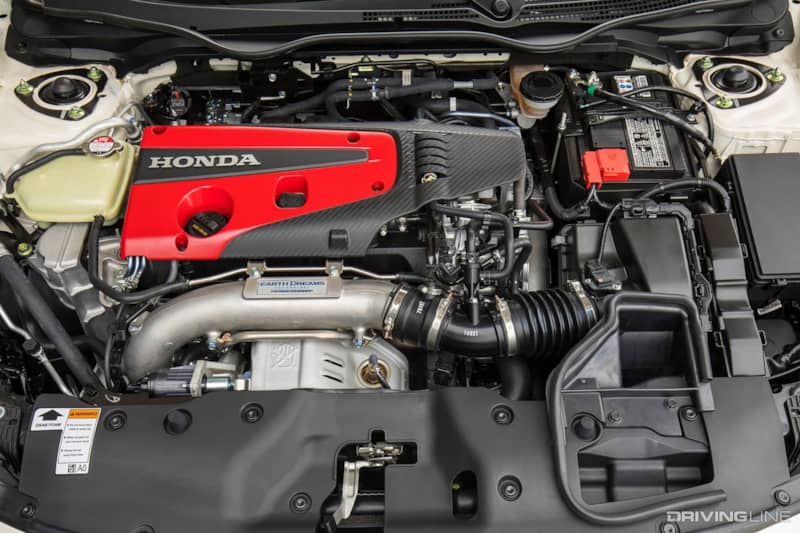 Unfortunately though, there's no way to customize the settings or change each area individually. While this isn't a major issue and we've been pretty satisfied with the three modes as they are, most other cars offer individual settings for this stuff, and it wouldn't take much work other than software coding to unlock these adjustments from each other.
4. The Exhaust Note
Next we get to how the sound the Type R makes. Or rather the sound that the Type R doesn't make. In an era of bone stock Dodge Scat Packs that wake up entire neighborhoods on cold starts and a Ford Focus RS that pops and crackles gloriously off the showroom floor the Type R's three-tipped exhaust has no such personality.
It's not really that the Type R sounds bad stock. It just doesn't have much sound at all. And compared to the rest of the car's race-ready personality, the quiet and non-descript exhaust note is a bit of a let down.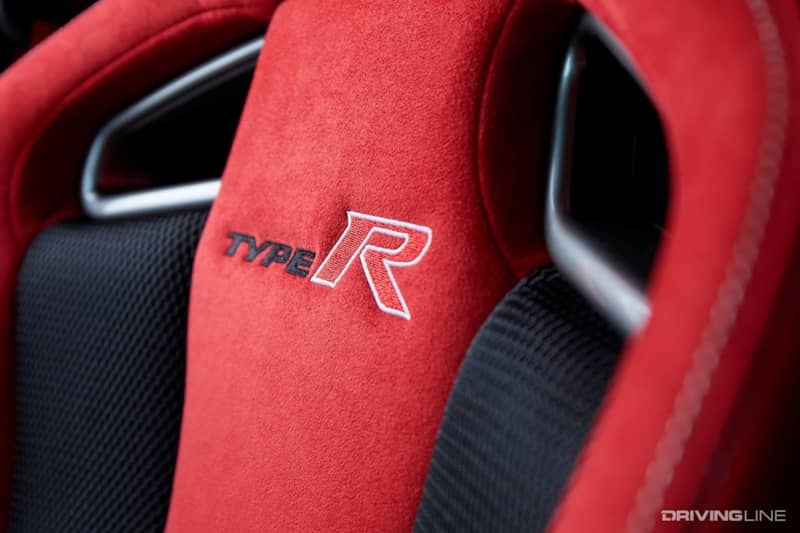 Fortunately though, this is another area where the aftermarket is there to help. There are a number of options out there for Type R owners to get more sound from their cars whether its something like an ultra high end titanium exhaust system or simply removing the factory muffler for a bit more personality. The exhaust system is something we plan to address in the coming months on our own Type R project car.
5. Dealer Markup
Last but not least we get to something that almost all Type R owners (and potential owners) in the United States have dealt with over the last two years—dealer markup. While it's common for dealerships to try an add additional premiums to the MSRP of most new models when they first go on sale, but it's been over two years since launch and it can still be hard or sometimes impossible to buy a Civic Type R at Honda's factory MSRP.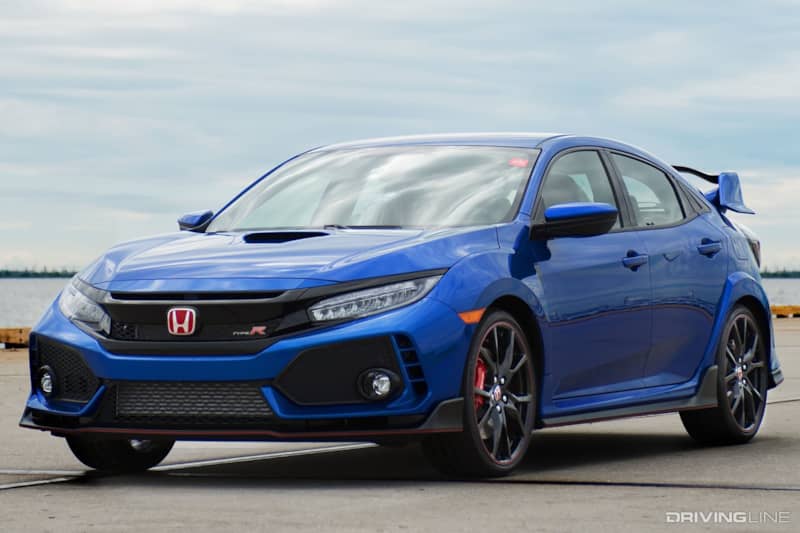 A lot of this will depend on the area you live in, but for people in many regions you can't just walk into a dealership and pay MSRP for a Type R. Here on the West Coast it's still commonplace to see new Type Rs for sale with adjusted mark ups of anywhere from $2,000 to $10,000.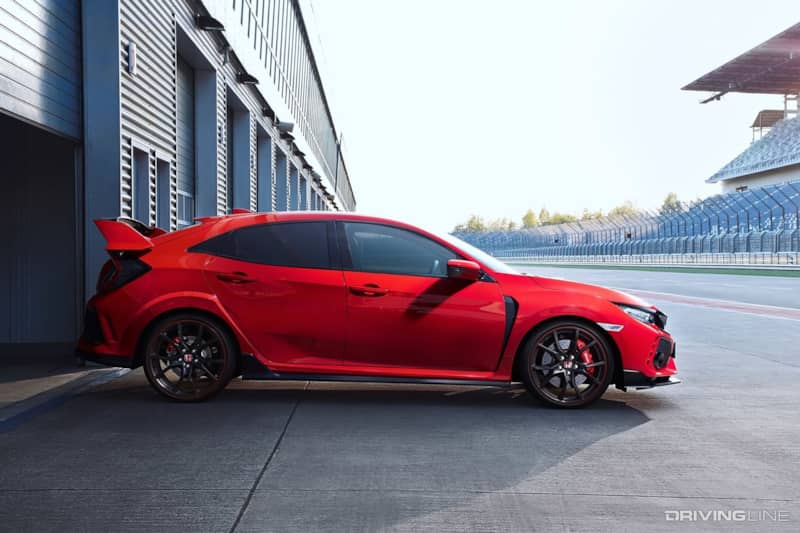 A look through the Civic Type R forums and social media groups shows that some buyers are finding cars offered at MSRP in other parts country and then paying to have them shipped as it's cheaper than paying the extra thousands many dealers are asking for.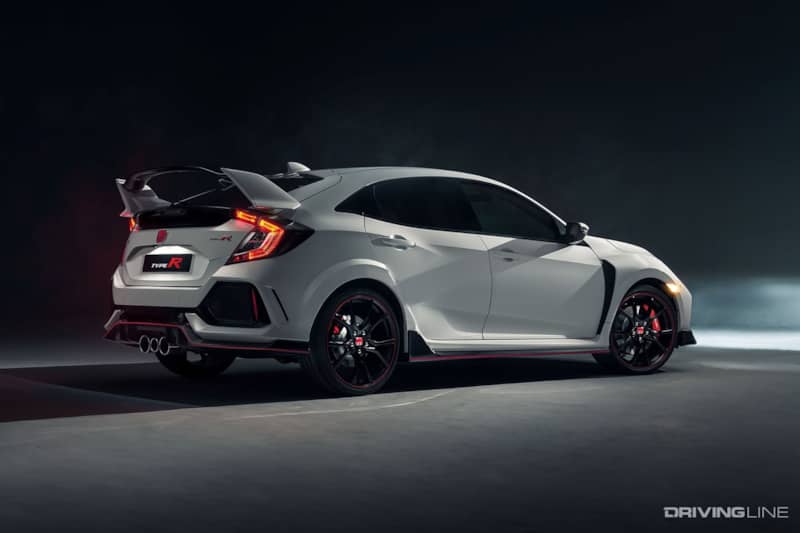 Since 2017 Honda has also gradually raised the MSRP of the Civic Type R by more than $2,000 but this hasn't seemed to damper the efforts of dealers to get additional profit from the in-demand cars. Of all the relatively minor Type R drawbacks listed here, the difficulty of purchasing one has to be the biggest negative.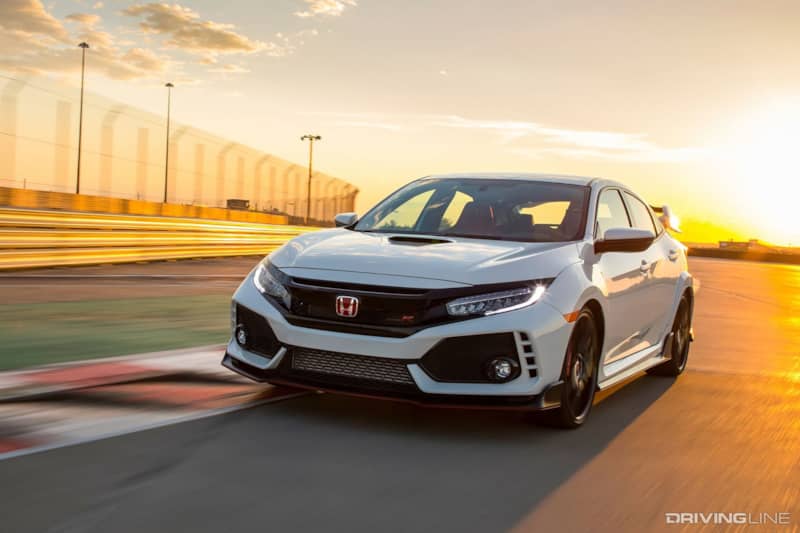 However, assuming you can navigate your way through the purchase process and deal with a few mainly fixable issues you'll have yourself one of the best all around performance cars ever sold in America. One year later, we like this car just as much as we did on day one.
If you'd like to hear more about our experiences with the Honda Civic Type R, you can check out these five observations gained from daily driving it.