2016 Formula Drift Texas Recap [Gallery]
The Showdown at Texas Motor Speedway proved just how much consistency plays into the fates of these drifters. Matt Field ended up at the top of the podium at Formula Drift Texas, but it's Chris Forsberg who leads the pack in points as we head into the final championship event, despite having no first place finishes this year; simply making it to the podium has sufficed. Consistency wrote a different story for Vaughn Gittin Jr., however, as the former points leader spun out in his Top 16 run against Field – in the same zone his Mustang fell victim to and totaled last year. Things seemed to be looking up for fellow Nitto driver "Mad" Mike Whiddett as he made it into the Great 8, only to suffer a ruptured intake manifold before the run even started, shooing Alec Hohnadell into the Final 4.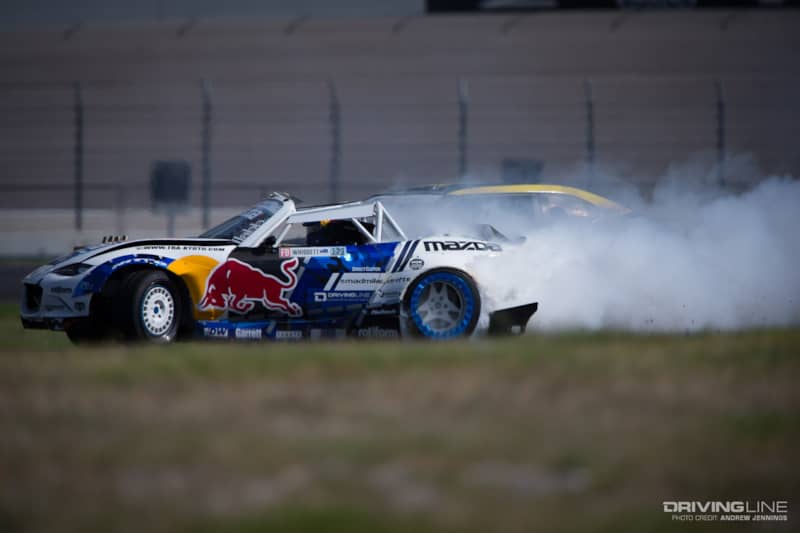 Regardless of this bout of misfortunes the last few rounds, Gittin Jr. remains a contender for the Formula Drift Pro Champion title alongside Forsberg and reigning champ Fredric Aasbo, thanks to his killer performance in the first half of the season (i.e. Road Atlanta and Wall Speedway).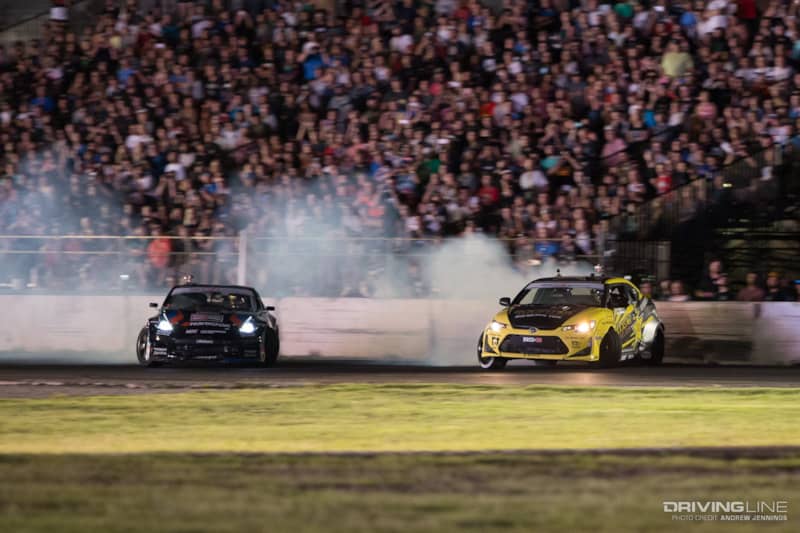 So who's it going to be? We'll be posted at the hallowed drifting grounds of Irwindale Speedway October 7-8 to find out. Join us!
(Photos: Andrew Jennings)