2021 Ford Bronco vs Jeep Wrangler & Toyota 4Runner: How Does the Competition Stack Up?
Now that Ford has finally showed us the heavily anticipated 2021 Bronco and we've had a bit of time to soak up its specs, it's time to see how the new 4x4 stacks up against its competition.
While there are technically many different SUVs from both foreign and domestic manufacturers that can be seen as competition for the 2021 Bronco, the two vehicles that share the closest are the Jeep Wrangler and Toyota 4Runner.
Both the Jeep and the Toyota are off-road oriented machines that enjoy devoted followings, but let's see how they stack up on paper when compared to the new Bronco.
2021 Ford Bronco vs Jeep Wrangler
It's been clear from day one that the new reborn Bronco had Jeep's iconic and immensely popular Wrangler set firmly in its sights. So how do they compare at first glance?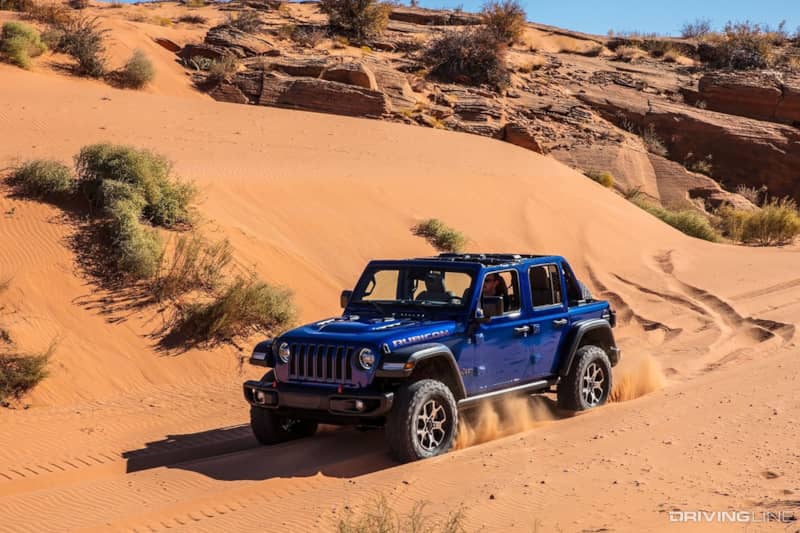 Both the Bronco and the Wrangler come standard with 4WD and both set themselves apart from their SUV competition by offering adventure-ready features like removable roofs and doors.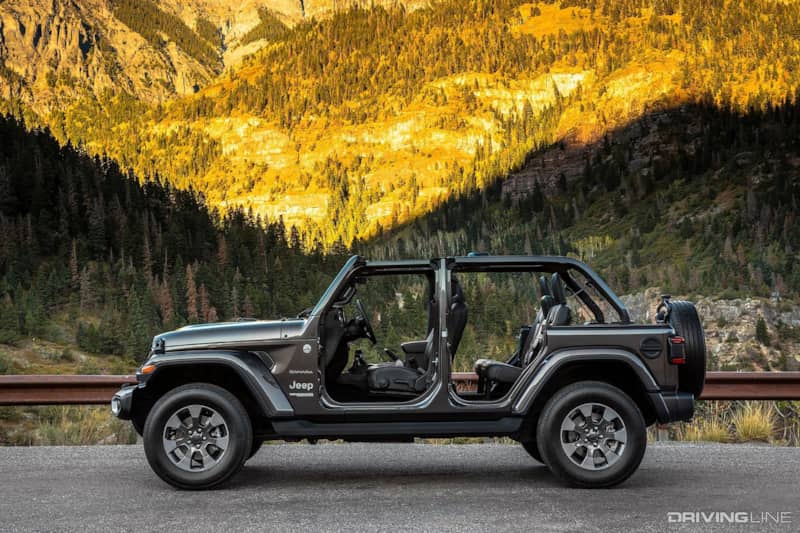 And like the Bronco, the Wrangler is available in both two and four-door body styles—something that you don't find on too many other SUVs these days. You could even add a third body style into the mix if you count the Jeep Gladiator pickup as a Wrangler with a bed.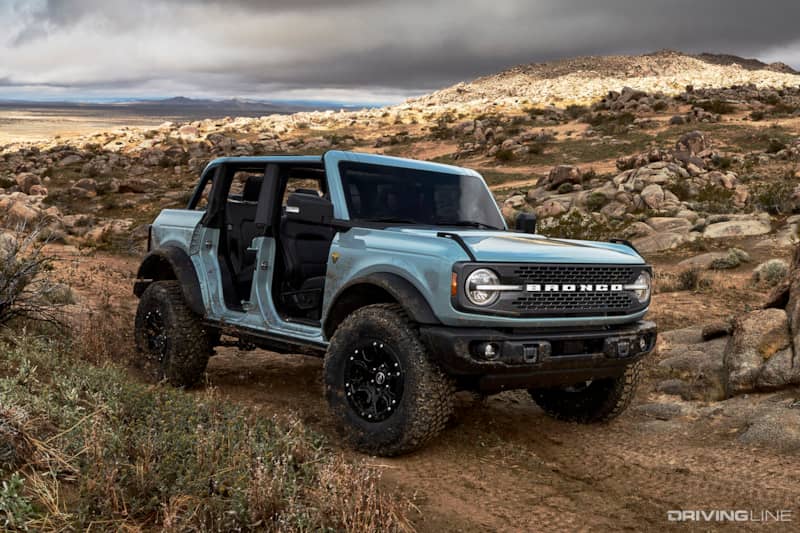 We don't yet have full details on the Bronco's pricing, but it will start out at $29,995 for a base two-door model and climb about $5,000 for a four-door. The Wrangler comes in around $1,000 cheaper, meaning entry cost is likely to be a big factor in one's decision.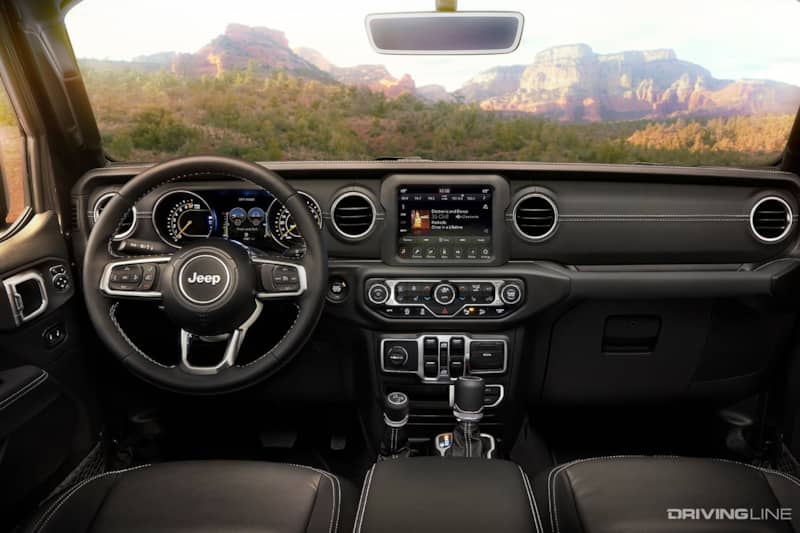 The Wrangler climbs in price quickly, getting well above the $50,000 bracket once you start getting into heavily optioned Rubicon and High Altitude models. We expect the Bronco to fall in line fairly closely as you add on options and equipment.
The Wrangler is currently available with three different engine options and a base 3.6 liter V6 which makes 285 hp and 260 pound feet of torque.The Bronco's base  2.3 liter EcoBoost four cylinder comes in at 270 hp and a much more substantial 325 pound feet of torque.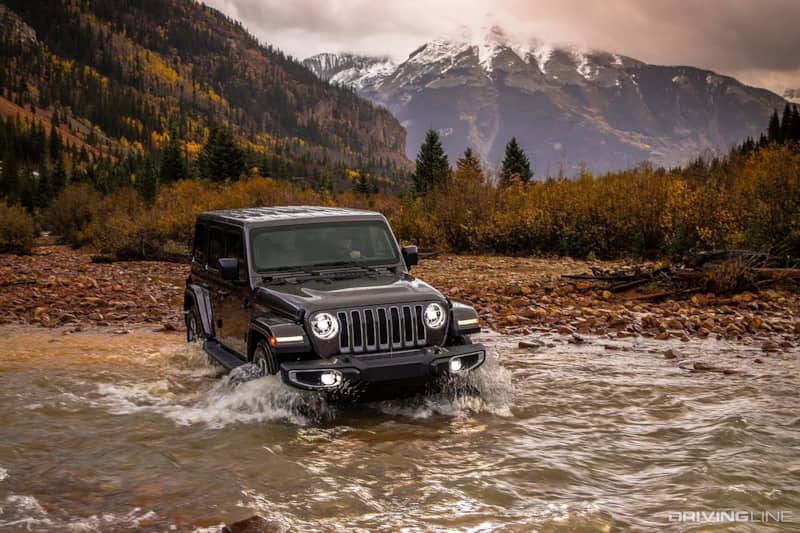 The Wrangler can also be optioned with four-cylinder turbo power if desired. It's optional boosted 2.0 liter makes less horsepower, but comes in at the same 270 as the Ford with torque at 295 foot pounds
Last but not least, the Wrangler also has an optional 3.0 liter V6 turbodiesel which makes a modest 260 horsepower, but a rather impressive 442 pound feet of torque. Contrast this to the Bronco's optional engine a 2.7 liter EcoBoost V6 that makes 310 horsepower and 400 pound feet of torque.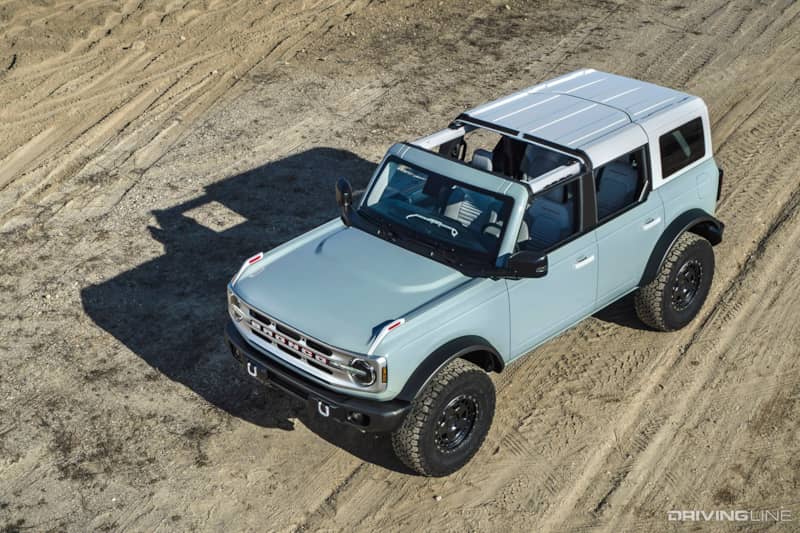 If that isn't enough, Jeep has also just teased what seems like an inevitable Hemi V8-powered Wrangler which will add even more ammunition to this battle should it become a factory option. 
No matter your pick, you have to love the idea that Bronco and Wrangler will soon be fighting it out once again.
2021 Ford Bronco vs Toyota 4Runner
Next we see how the new Bronco compares to the aging, but still very popular Toyota 4Runner. Unlike both the Bronco and the Wrangler, the 4Runner is only available in a single four-door body style.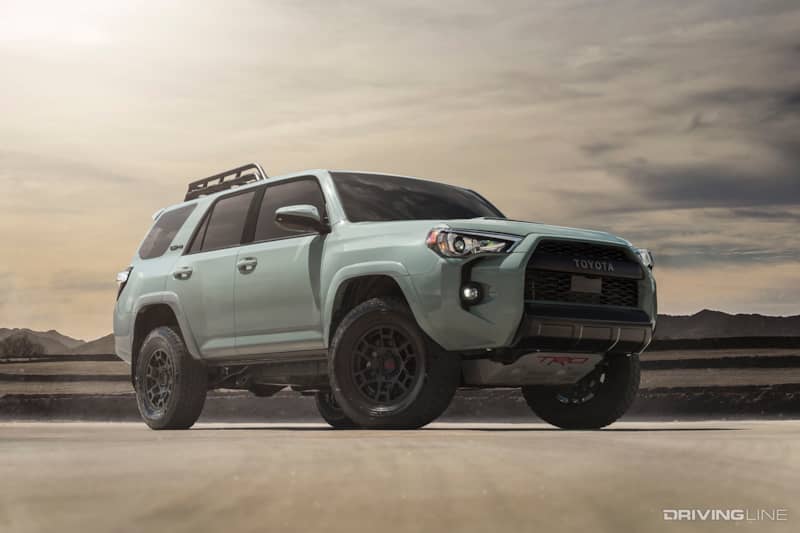 And also unlike the two American offerings, you can buy a two-wheel drive 4Runner if you'd like.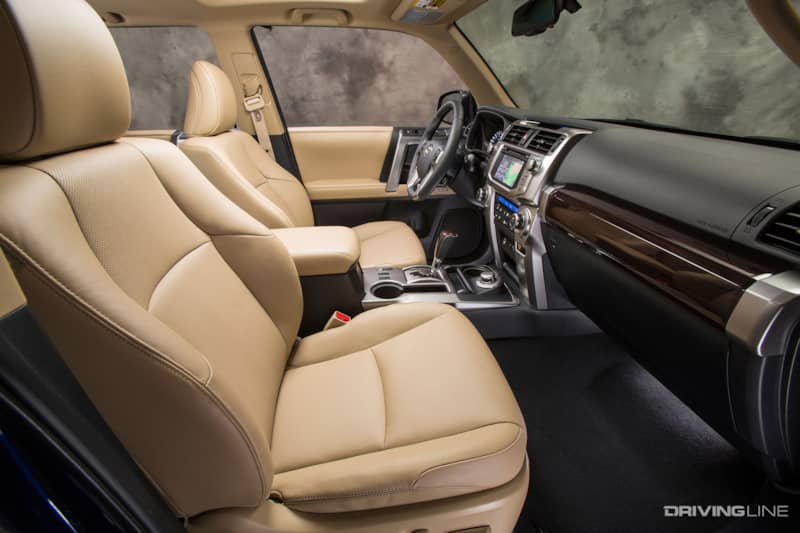 At the moment, the cheapest 2020 4Runner with four-wheel drive starts at $38,000, while a fully loaded Limited model or the highly popular TRD Pro version can push the MSRP above $50,000.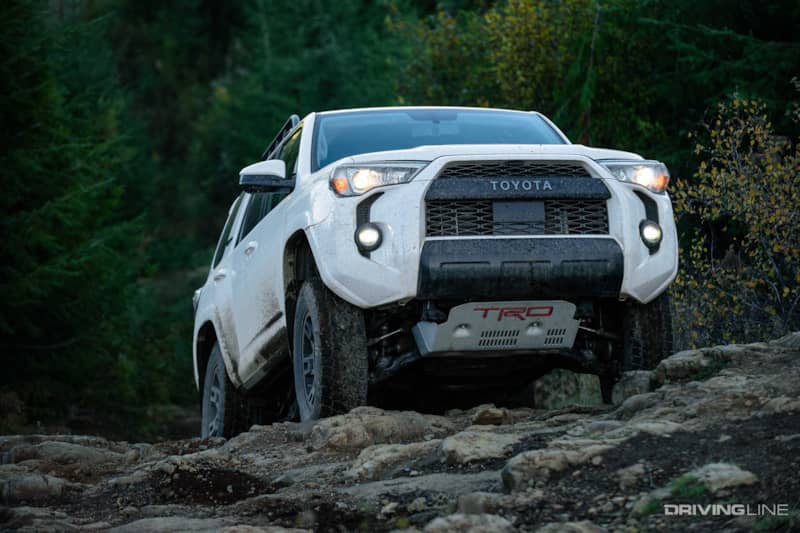 While the 4Runners old school platform has its benefits when it comes to reliability, its drivetrain is where it falls behind the competition. It has just one engine across the line, a 4.0 liter naturally aspirated V6 that makes 270 horsepower and 278 pound feet of torque.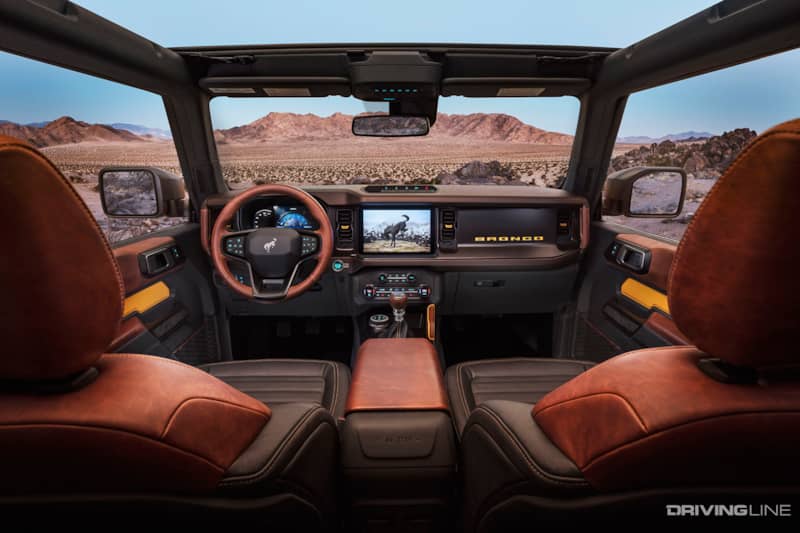 Equally outmatched is the 4Runner's five-speed automatic which feels at least two generations behind the available gearboxes in both the Wrangler and the Bronco.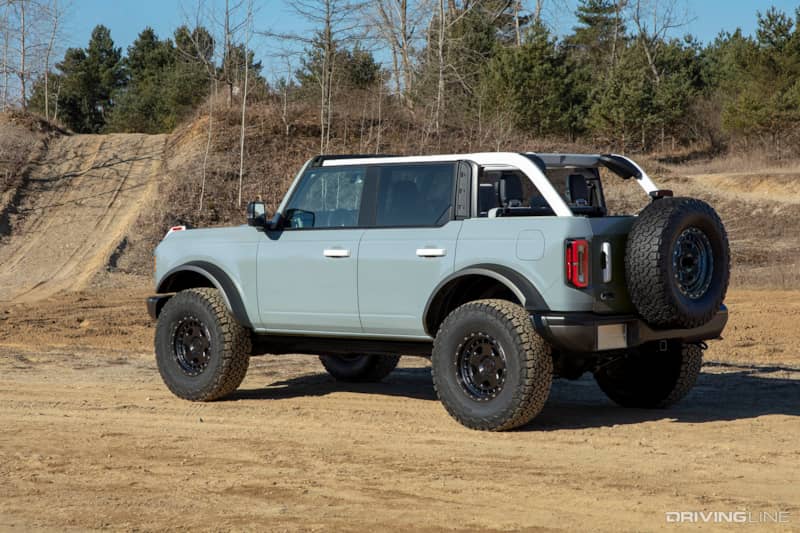 However, even with these shortcomings, the 4Runner stills finds its way into the garages of many happy buyers. It's a known commodity with bulletproof reliability, lots of aftermarket support and a loyal fanbase.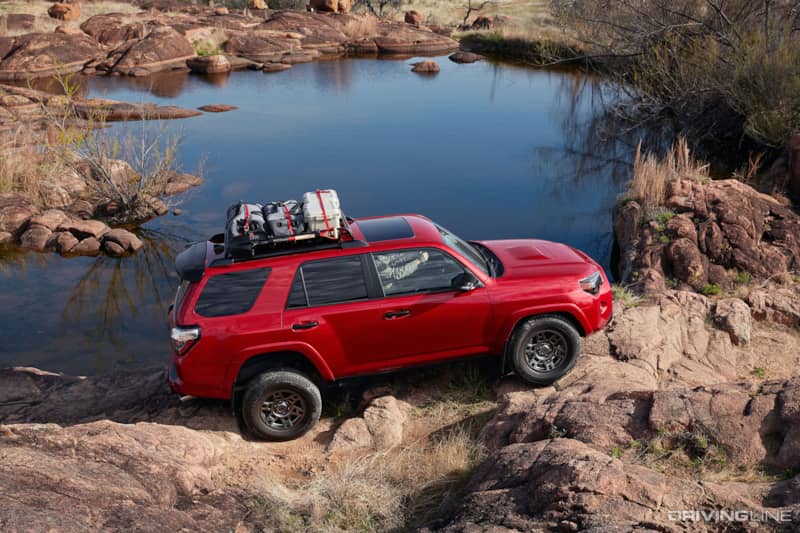 Comparing the Bronco to both the Jeep and the Toyota, it's hard not to think that Ford may have a winner on its hands. Not only does it offer more power and a more modern design, the fact that it's the new kid on the block is going to earn in it a lot of curb appeal.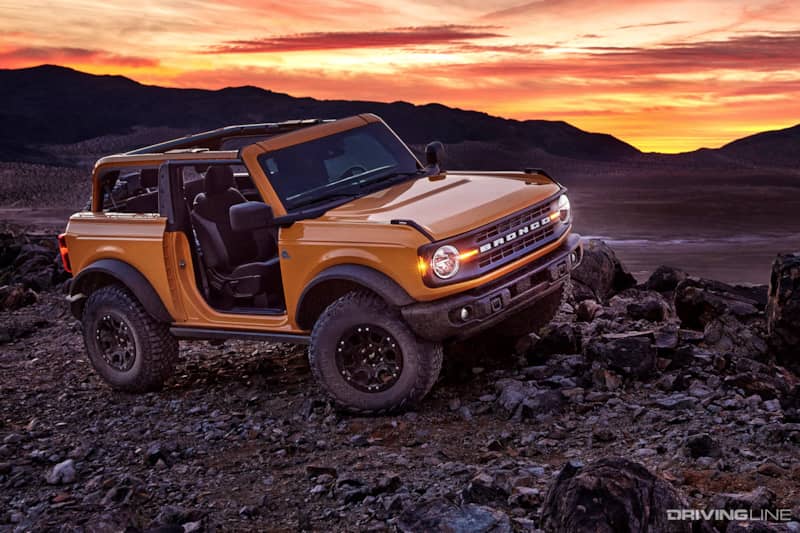 Whether the Bronco can match the reputation of the Wrangler and 4Runner is yet to be seen, but the 4x4 market has certainly become a lot more interesting.
For more on the new 2021 Bronco family, you can check out all the details in our story right here.