5 Best Pickup Trucks For Hauling Your ATV/UTV
Pickup trucks are the best option for hauling an all-terrain or utility-terrain vehicle. Thanks to their open beds, much of the time you can leave the trailer at home and simply drive up and into the cargo area using a set of ramps. Overall, it's a simpler solution that means you don't have to carve out a parking spot for a trailer at home, or add the expense of purchasing one. There are some caveats to keep in mind, however, and they relate to the size of the cargo bed on your truck. Not every pickup is capable of hauling an ATV or a UTV due to the dimensions of the bed.
There are two key limitations restricting a truck's hauling capacity. The first is width: larger UTVs that measure more than 60 inches across simply won't fit in a modern truck bed. The next is length: while short bed trucks might be able to accommodate smaller ATVs with the tailgate down (with an average length of around 85 inches), you're pretty much out of luck if you want to haul a UTV (which typically measure between 100 inches and 120 inches long).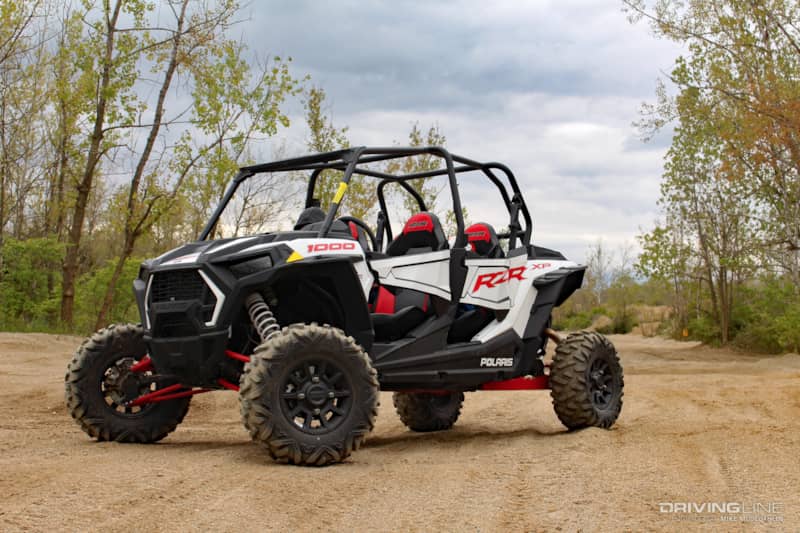 With that in mind, here's a look at the 5 best pickup trucks for hauling your ATV/UTV, and the configurations you'll need to order to make sure everything fits properly.
Chevrolet Silverado and GMC Sierra Regular Bed  / Long Bed
The Chevrolet Silverado provides two bed lengths that give you a good chance of being able to haul both ATVs and UTVs. Of course the long-bed option, which measures just over 98 inches, is the go-to for anyone who wants to haul a smaller UTV or almost any ATV with the tailgate closed. Drop that tailgate and use a bed extender and the length of the truck expands to 120.5 inches, which can swallow even large UTVs.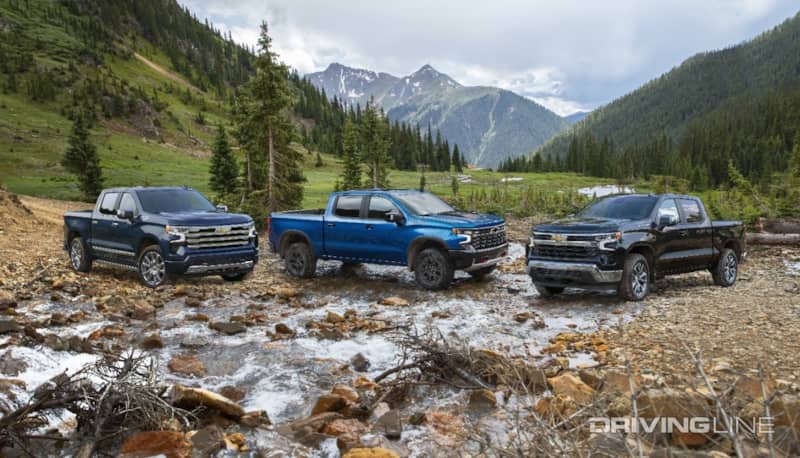 The Silverado's regular bed is also an option, but given its just-under-80 inches of length you'll need to use a bed extender with the tailgate down (improving length to almost 102 inches). That's enough to handle ATVs and most UTVs.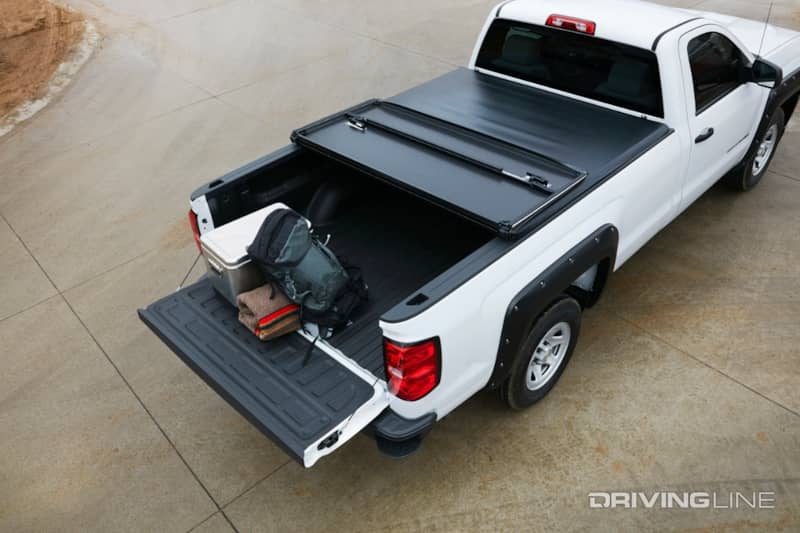 All of the above numbers also apply to the GMC Sierra, which is dimensionally a dead ringer for the Silverado.
Ford F-150 Regular Bed / Long Bed
The Ford F-150's regular bed measures almost identically to that of the Silverado, coming in at just an inch shorter for 79 inches in total. For both ATV and UTV hauling you'll need an extender to take advantage of its full 100 inches of stretch.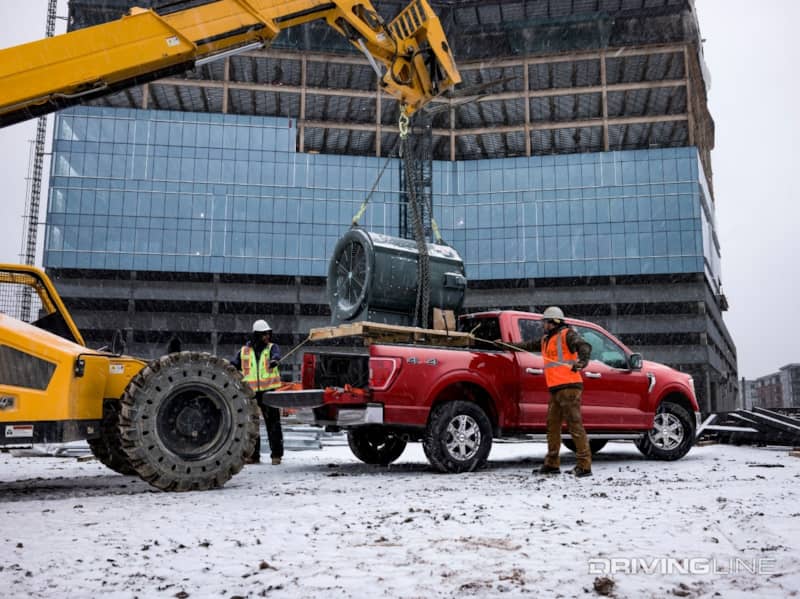 The F-150's longest bed checks in at a little under 98 inches, which, like the Chevrolet, will let you haul many ATVs with the tailgate closed. An extender with the gate down will get you 119 inches of total length, which will be friendly to a respectable list of large UTVs.
Toyota Tundra Regular Bed / Long Bed
The Toyota Tundra's regular bed is just a bit shorter than that of the F-150, with the tale of the tape showing 78 inches of length with the tailgate up, but its relatively short tailgate gives it only 98.5 inches with a bed extender in place.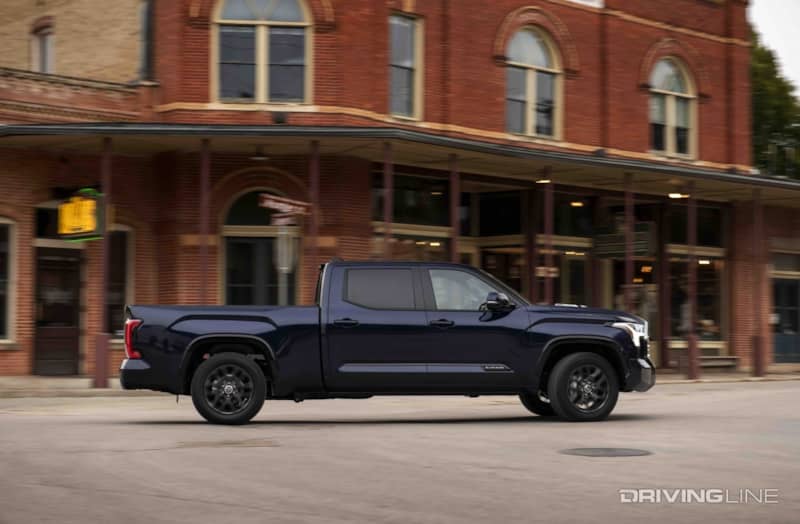 A long bed Tundra is also available, and it expands the cargo bed length to almost 97 inches. With the tailgate down, that number stretches to a little over 117 inches, which is still useful for hauling UTVs.
Nissan Titan and Titan XD Regular Bed
Both the Nissan Titan and its almost-heavy-duty Titan XD sibling have to make do with a regular bed as their longest cargo option. With a measurement of 79 inches, it offers just a bit more space than the Tundra, but we're sliding it into fourth position due to its lack of a true long bed on the order sheet.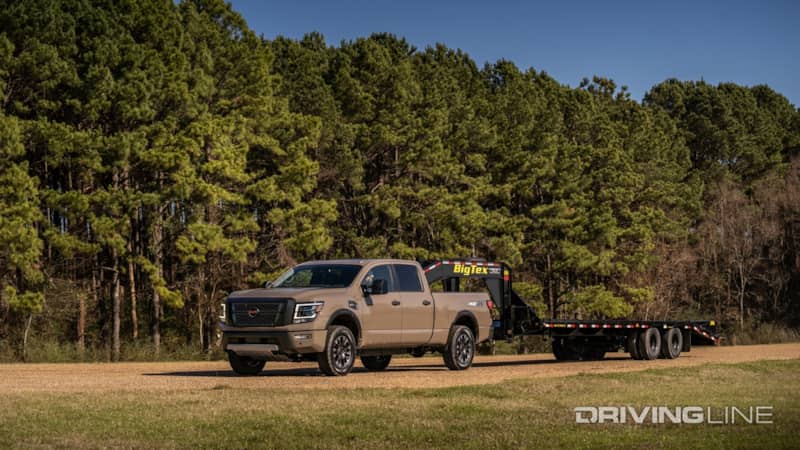 Drop the tailgate on either Titan, and you're up to almost 100 inches of hauling, which is the bare minimum to be comfortable when transporting most UTVs.
Ram 1500 Regular Bed
Like the Titan, the Ram 1500 is a bit of an outlier among half-ton trucks in that it doesn't make a long bed option available. If you want to take advantage of a Ram with 98 inches of closed-tailgate hauling length, you're going to have to opt for a 2500-series truck, which puts the pickup on the outside looking in on our list.
Sticking with the 1500, its regular bed measures 76.3 inches. With an extender in place you'll be able to haul 98 inches of total length, which is shorter than any other half-ton and almost two feet shorter than what you'd get in the Ram 2500 with the tailgate down. Those with a Ram and larger UTVs will likely have to investigate a rack solution or a trailer to get them to the trail.