2020 Ram 1500 Rebel EcoDiesel Off-Road Pickup Comparison: Do You Really Need A Gladiator?
It's an amazing time to be shopping for a factory-built off-road truck. Options like the Jeep Gladiator, the Ram Rebel, the Chevrolet Colorado ZR1, the Ford Raptor, and the Toyota Tacoma provide fantastic trail packages backed by a factory warranty. Three of those trucks are even available with an optional diesel engine, which would have been unthinkable even ten years ago.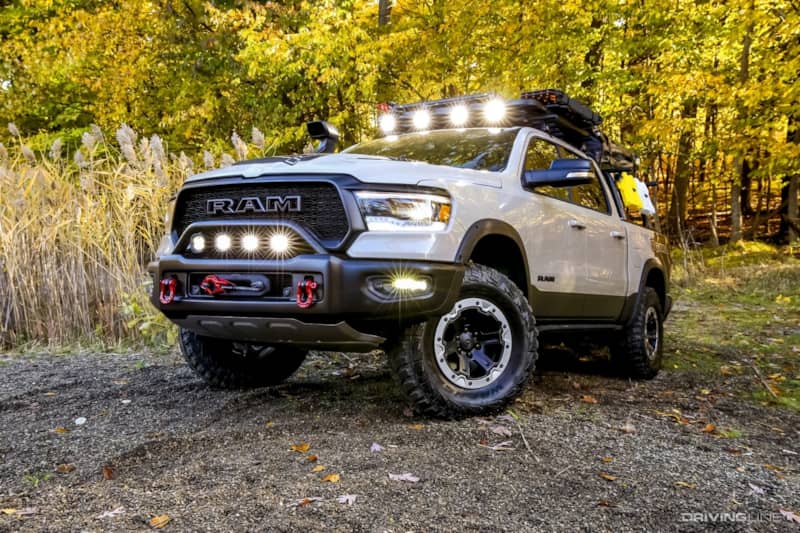 Of course, having so many choices can lead to purchase paralysis, especially when trying to figure out which vehicle fits best into your particular lifestyle. After spending a week behind the wheel of the 2020 Ram 1500 Rebel Ecodiesel, we decided to pit it against the ultra-popular Jeep Gladiator Rubicon (also available with a diesel engine) in a head-to-head battle to determine which one of these tough trail trucks is easiest to live with on a daily basis.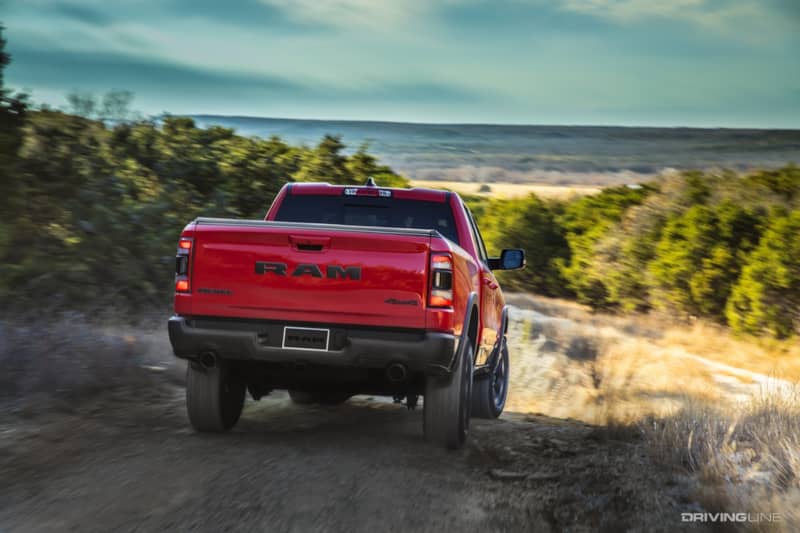 We also wanted to answer the question that we've heard over and over since Jeep's pickup hit the market: do you really need a Gladiator to have a good time on the trail, or is a full-size truck a better all-around option?
Ram Leads On Value For The Money
If you're shopping on price alone, the 2020 Ram 1500 Rebel makes a compelling case in this comparison. With a starting price of $45,440 (when equipped with four-wheel drive), the Rebel delivers a 6'4" cargo box and four-door practicality in a full-size truck footprint.
The 2020 Jeep Gladiator Rubicon may be $1,500 cheaper on paper (MRSP $43,875), but keep in mind that it offers a mid-size package that isn't nearly as spacious inside the cabin, nor as useful in terms of towing (7,000 lbs vs. 12,560 lbs) or cargo capacity (due to its maximum five-foot box).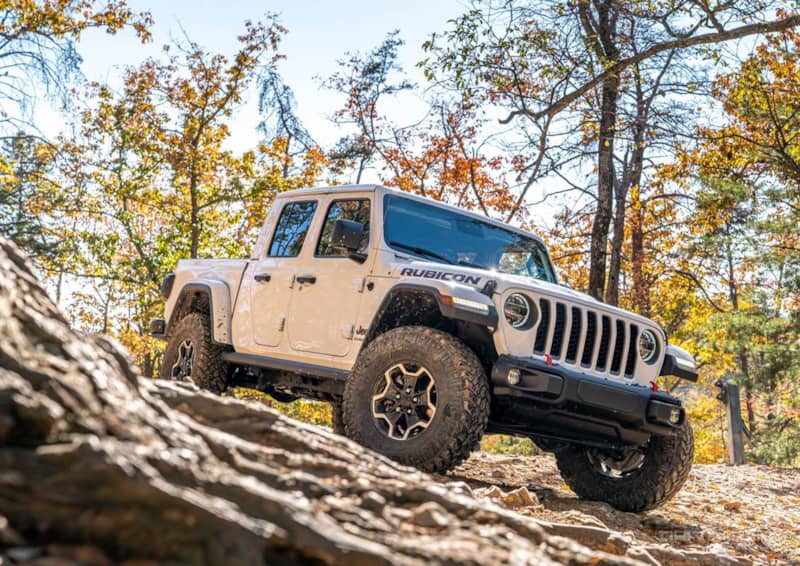 Although each of these vehicles is offered with a standard 3.6L V6, those tow ratings are made possible when opting for each model's respective turbodiesel V6. Essentially identical (with 260 horsepower and either 442 lb-ft (Jeep) or 480 lb-ft (Ram) of torque on tap, the Ram's EcoDiesel option is about $1,000 more ($4,995) than the $4,000 you'd pay to put the same motor in the Gladiator.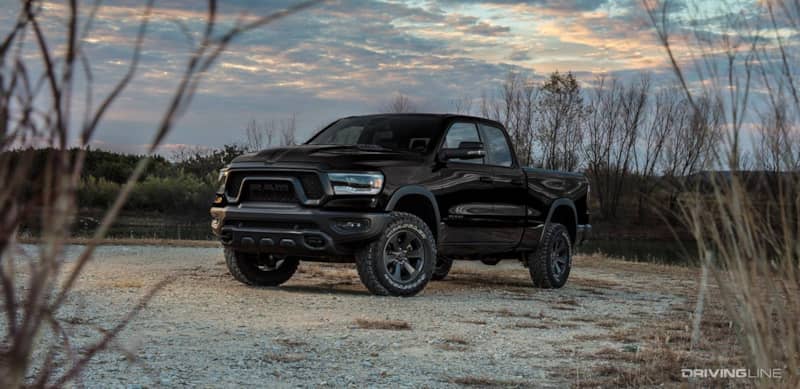 Even with that extra cost penalty, it's clear that the Rebel is 'more truck' for nearly the same money.
Gladiator's Gear Is More Focused
If your concerns are more trail than tow-and-haul, however, the Gladiator Rubicon starts to look like a more tempting proposition. Hardcore off-roaders can, of course, appreciate the strength and durability of its solid front and rear axles (with locking differentials), Fox shocks, 33-inch rubber, and the RockTrac 4:1 low-range available through its four-wheel drive system. Rock rails guard the bottom half of the Rubicon's cab, and skid plates armor up the underneath. Then there's the remote disconnect for the front swaybar, a carry-over from the Wrangler Rubicon (as with much of the Gladiator's gear).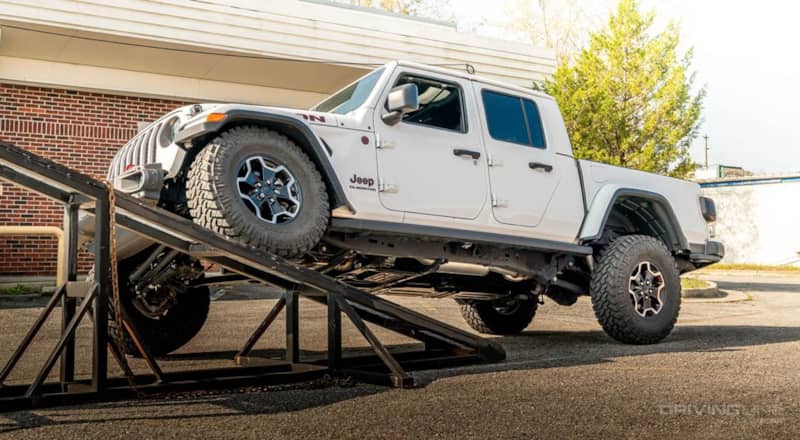 Although the Rebel matches the Rubicon for tire size, and also offers respectable levels of skid plating, it doesn't feature the same level of ground clearance, and its single e-locker rear end is matched with an independent front setup. Bilstein monotubes take the place of the Jeep's Fox dampers, and the rocker panels are completely unprotected.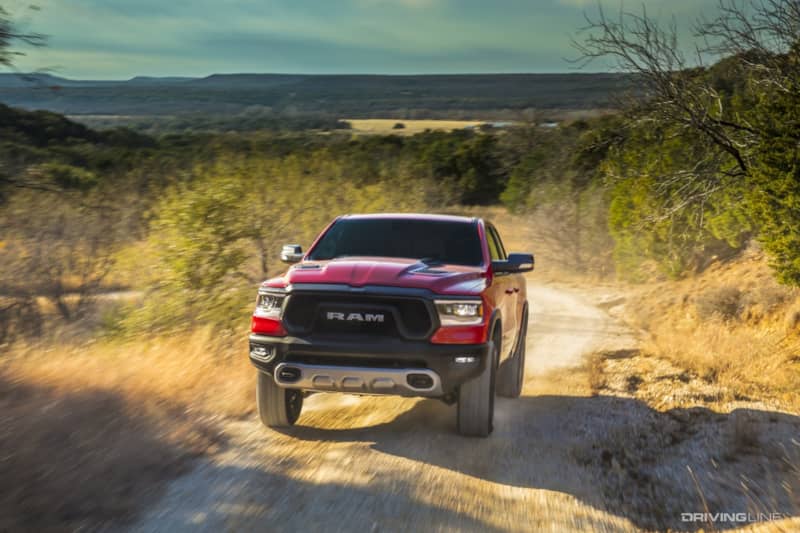 That's not to say that the Ram is no good at tackling the rough stuff. This is a very capable truck, and it takes real effort to get it stuck in sand, high-sided on a hill, or to find a surface it can't climb with a talented driver behind the wheel. Still, there's no denying that its sheer size is somewhat of a liability on tighter trails, and that the Gladiator is better equipped for finesse work like rock-crawling.
Day-To-Day, The Rebel Takes The Prize
Although the Gladiator may take point off-road, in regular driving its rugged construction becomes a significant liability. The Rubicon trim wanders and weaves its way down the highway, easily pulled by ruts and only casually responding to the constant steering inputs necessary to keep it pointed in a straight line. It's a driving experience unlike any other modern vehicle, one that can be tiring on longer trips and worse on slick, wet pavement in colder weather.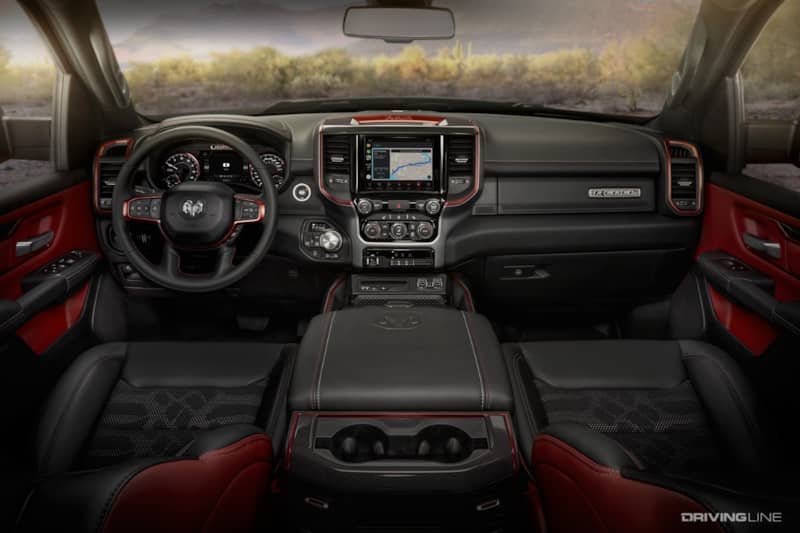 The Ram 1500 Rebel features none of the above bad behavior, and given that it's available with the choice of either steel coil springs at the rear or an optional air suspension, the feel behind the wheel is much more refined in every respect. Yes, it's bulky to the point of being a bit of a pain in city driving, but that's true of every full-size truck.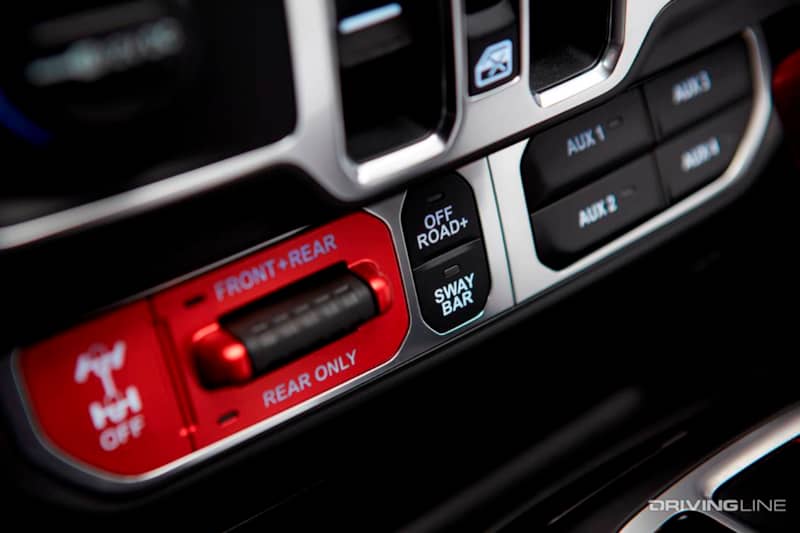 The other sizable advantage enjoyed by the Ram extends past its more modern chassis to include its better appointed cabin and expanded feature set. The Gladiator Rubicon's tendency towards simplification means toggles and lumpy dials abound, while the Rebel's enormous 12-inch touchscreen and available leather interior present as much less spartan. You'll have to pay more for the top-tier niceties offered by the Ram, but it's a level of sophistication that's unavailable from the Gladiator.
Gladiator's Design Is Still The X-Factor
Just like the Wrangler, the Gladiator Rubicon can remove its top, and even its doors, to provide the kind of fun-in-the-sun experience that no other pickup on the market can manage. The closest you'll get to that in the Ram Rebel is a sliding rear window.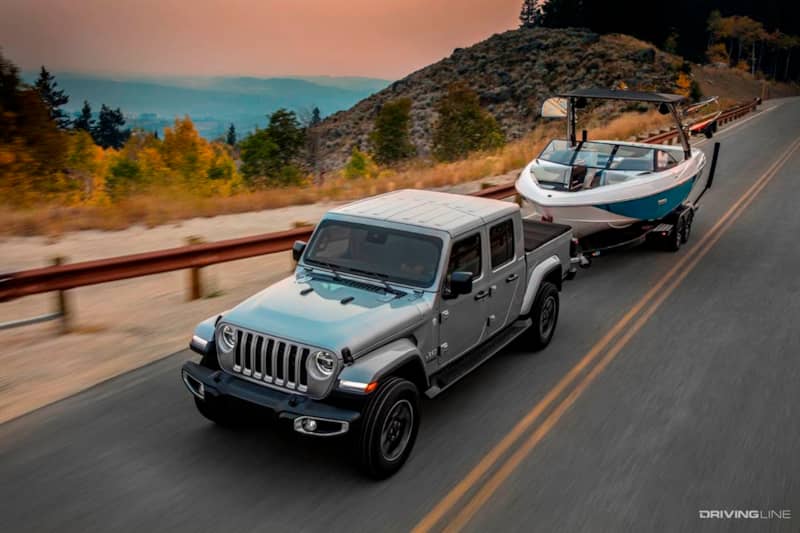 For some buyers, that's a non-negotiable aspect of their four-wheeling experience, and as a result they're willing to tolerate the Jeep's faults. If you're new to the Jeep world, however, you'll want to keep in mind that the price of those removable components, even if you go with the hard top, is a louder cabin, especially in terms of wind noise on the highway.
What did we think of the original Ram Rebel when it first hit the scene? Check out our review of the 2016 Ram 1500 Rebel.