5 Better Ways To Spend The Ford Mustang Shelby GT500's $95k Price Tag And Beat It On A Budget
There's no doubt that the Ford Mustang Shelby GT500 is a formidable performance machine. Rocking a supercharged 5.2L V8 that throws down 760hp and 625 lb-ft of torque, the super-'Stang is the mightiest muscle car that the Blue Oval has ever produced. It's also perhaps the best-handling coupe outside the lofty realm of the Ford GT to ever emerge from Dearborn.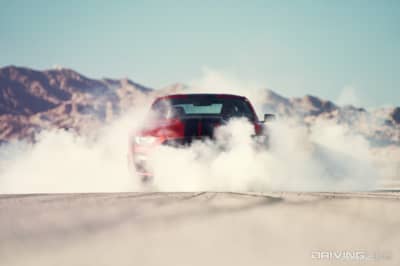 All of that poise and power comes at a price, of course. Properly optioned, the Ford Mustang Shelby GT500 sees its window sticker surge past the $95,000 mark, particularly once the $18,500 Carbon Fiber Track Pack — which gives you access to the all-important carbon fiber wheels, ultra-sticky tires, adjustable struts, and aerodynamic gear — is installed.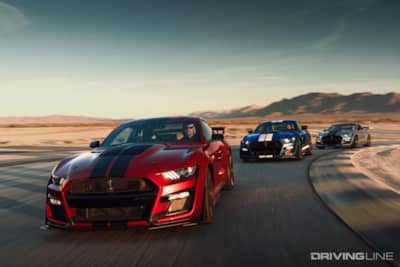 Traditionally known for being a performance bargain, it might be hard for some to swallow the idea of forking over nearly six figures to park a Mustang in their garage. This got us thinking: what other options are out there that undercut the Shelby GT500, but over-deliver when it comes to one or more key areas? In other words, where can you get more car, for less money?
Here are 4 better ways to spend the Ford Mustang Shelby GT500's $95,000 price tag if you're looking to beat it on a budget.
1. Zero-To-60: Chevrolet C8 Corvette
The C8-generation Chevrolet Corvette is a straight-line monster, in part because its new mid-engine design gives it optimal weight distribution for planting as much power as possible through the rear wheels. Although its 495hp show as considerably lower than what the GT500 has to offer, the lighter Corvette's advanced launch control system maximizes grip and rockets the car to 60 mph in a mere 2.9 seconds.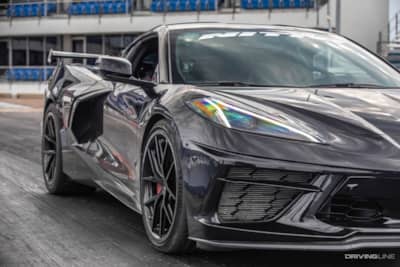 That's nearly a half-second quicker than the 3.3-second sprint claimed by the Shelby. But wait — there's more.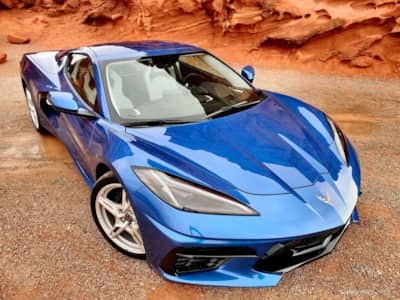 The base Corvette C8's $58,900 price tag stands out as a whopping $35k less than the cost of the Mustang, but there's still room to grow if you want to pay a little extra for the Z51 performance package and drop the Chevy's 0-60 time to 2.8 seconds.
2. Top Speed: Dodge Charger Hellcat Redeye
Ford has chosen to electronically limit the Mustang Shelby GT500's top speed to 180 mph. That's a 20 mph haircut compared to what was available from the previous-generation GT500, which was itself a hair-raising, 662hp thrill ride that often felt like it was actively trying to bring you closer to your insurance agent.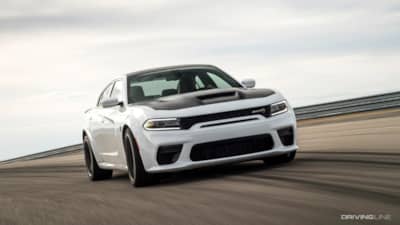 While that's certainly an impressive terminal velocity, it's well below what you can get from a four-door muscle car like the Dodge Charger Hellcat Redeye ($78,595), which boasts the ability to reach 203 miles per hour thanks to its slippery shape and long wheelbase.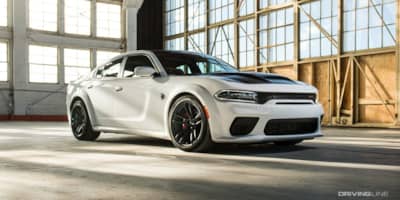 The two-door Dodge Challenger Redeye ($70,595) also bests the GT500 in terms of top speed, as does the Chevrolet Camaro ZL1 ($65,695).
3. Handling: Chevrolet Camaro ZL1 1LE
The Shelby GT500 is based on the same bones as the naturally-aspirated GT350, which until 2020 held the title as the best-handing Mustang ever built. Remarkably, despite being nose-heavy with its supercharged V8 the GT500 retains much of the GT350's playful character, and in some areas even surpasses it in terms of road course competence.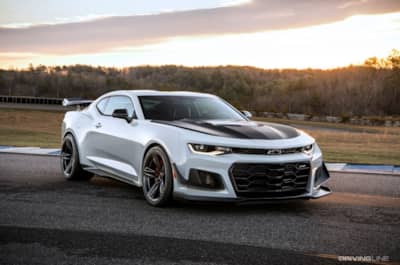 If you want to spend less money, however, you can slap the 1LE Extreme Track Performance Package on the previously-mentioned Chevrolet Camaro ZL1 and turn in better lap times at a $19,000 discount.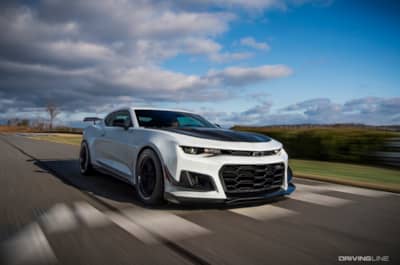 Offering less horsepower but more torque than the Shelby, the also-supercharged ZL1 benefits from radical spool-valve DSSV shocks (similar to those found in Formula 1), a chassis that's 200 lbs lighter than the Mustang's, and GM's fantastic Performance Traction Management system that offers remarkably granular control over both wheel spin and stability.
4. Horsepower: Dodge Challenger Hellcat Redeye
The 760hp offered by the Ford Mustang Shelby GT500 is eye-popping, and there's no doubt that the Detroit brand's engineers intended the numbers from its 5.2L V8 to put the vaunted 707hp Dodge Challenger Hellcat in its place.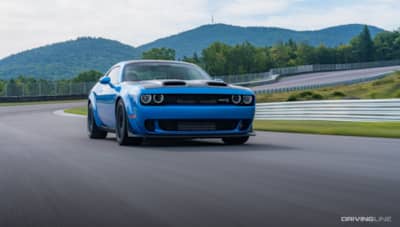 Unfortunately for Ford, SRT simply turned up the wick on the Challenger's 6.2L supercharged power plant to add another 90 ponies to the mix.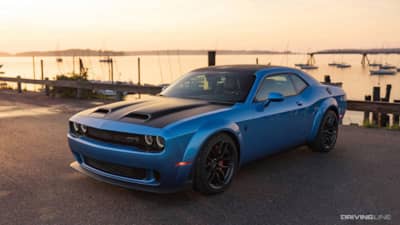 With 797 horses on tap, the Challenger Hellcat Redeye wipes the floor with the Ford's output, and for buyers who need to have the most-muscled machine sitting in their garage that makes all the difference — especially considering its $72,295 starting price provides a massive discount over the Shelby.
5. The Quarter Mile: Dodge Challenger SRT Super Stock
You might have noticed that Dodge is over-represented on this list of Shelby GT500 rivals. It's for good reason, as the brand's SRT division has been tirelessly working to build insane versions of the Challenger specifically targeted at customers who prefer to get their thrills a quarter mile at a time.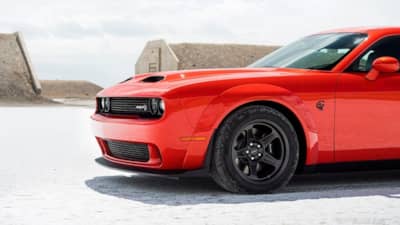 Enter the Dodge Challenger SRT Super Stock. Although its 807 horsepower are only 10 more than what the Redeye has to offer, its 707 lb-ft of twist translate into a boost of more than 50 lb-ft.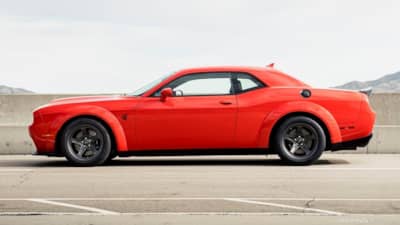 Throw in trick cooling and ultra-sticky Nitto drag radials, and you've got a recipe for a car that munches the 1320 in just 10.5 seconds, placing it several car lengths ahead of the Mustang at the finish line. At a cost of just under $80,000, there's breathing room between the Super Stock and the Shelby on the financial side, too.