5 Important Debuts From NYIAS You Should Be Excited About
While it might not have quite the same influence as the annual auto shows in Detroit or Geneva, the New York International Auto Show is not to be overlooked when it comes to big automotive news. This year's show has seen a number of important debuts representing all corners of the industry and price points from top to bottom. Now that the dust has cleared we figured it was time to pick five of the debuts that excited us most.
1.  2018 Jeep Grand Cherokee Trackhawk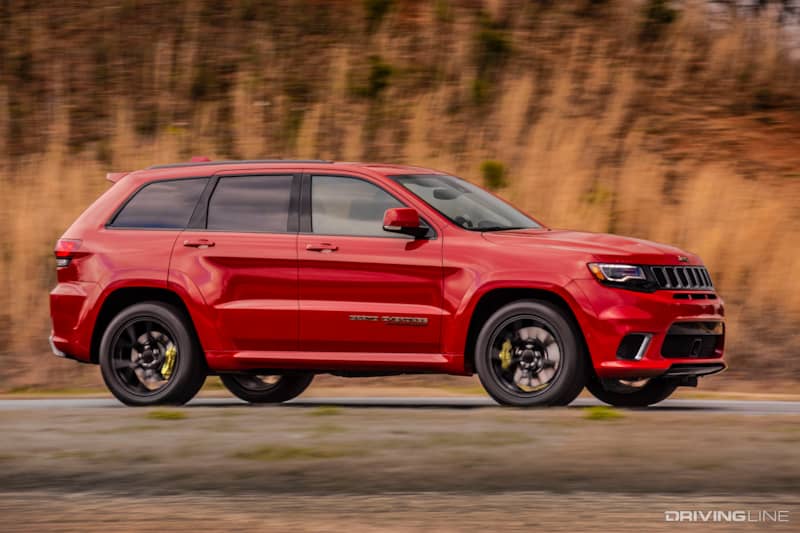 While the most hyped-up debut at the 2017 NYAIS had to be the new Dodge Challenger SRT Demon, it wasn't the only new modern muscle machine that FCA brought out. Also joining the party was the 2018 Jeep Grand Cherokee Trailhawk — the ultra high performance variant of Jeep's popular SUV that had been rumored for some time.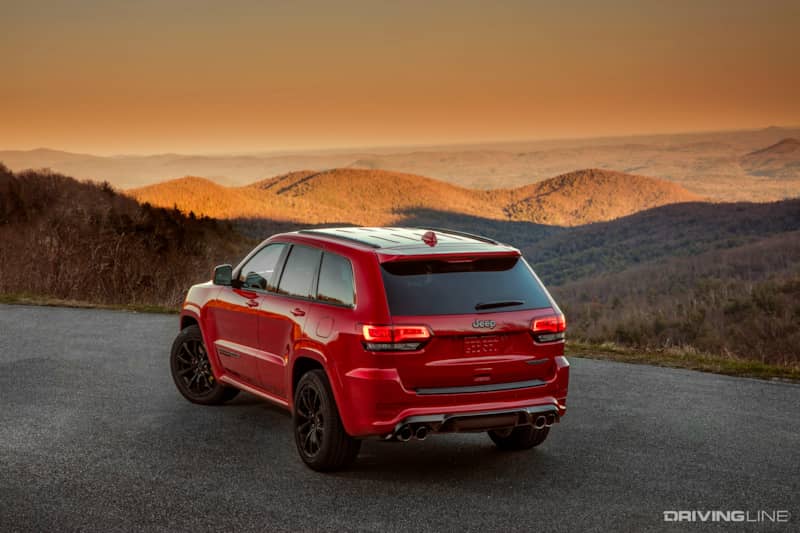 Powered by the same 6.2-liter supercharged V8 from the Challenger and Charger Hellcat, the Trackhawk makes the same 707 horsepower and 645 lb-feet of torque. That makes the Trackhawk capable of a 0-60 sprint in 3.5 seconds and a quarter-mile ET of 11.6 seconds. In contrast to the rear-drive Challenger and Charger, the Trackhawk sends its supercharged power to all four wheels, and it naturally comes equipped with other high performance goodies like the six-piston Brembo front brakes and Bilstein adaptive suspension.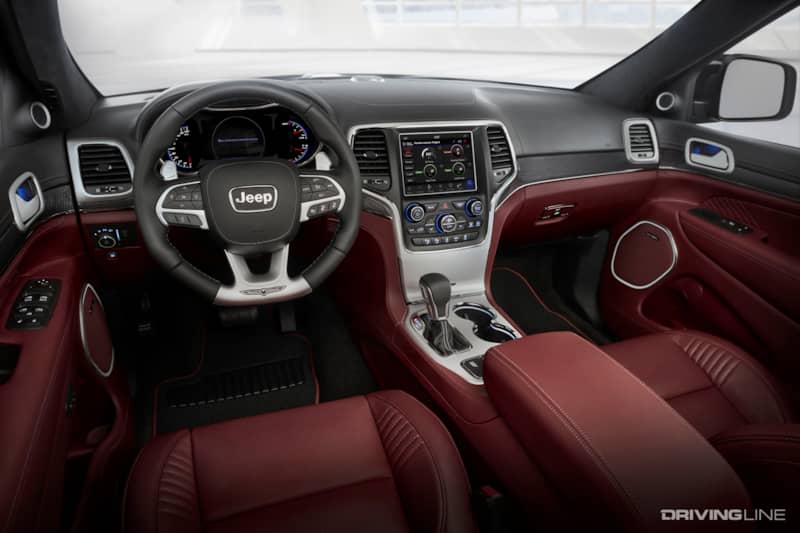 Along with a launch control system, the Trackhawk also includes five different driving modes for varying conditions — including one specifically for towing. And with a tow rating of 7,200 lbs, it just might be the perfect hauler for your weekend track toy. Is a 707-horsepower, 11-second SUV overkill? Perhaps. But it's overkill in the absolute best way.
2.  2018 Volkswagen Golf Lineup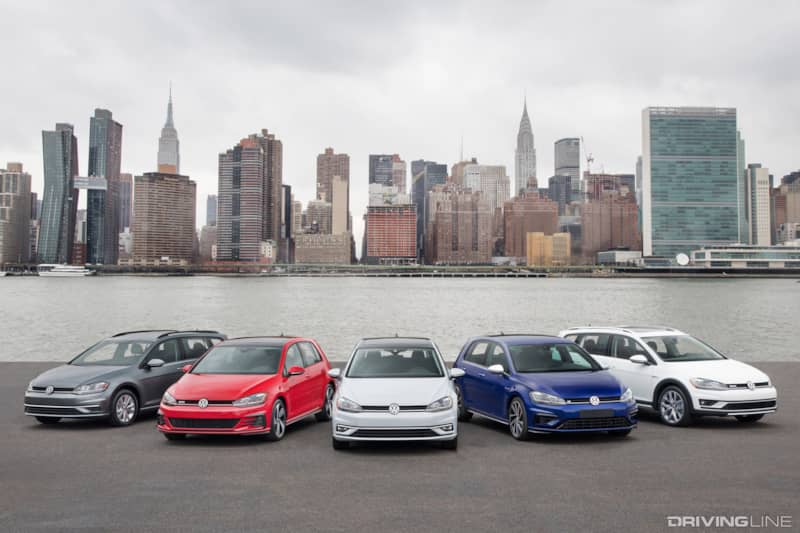 Volkswagen chose New York to debut the new and improved US-market Golf line for 2018. While there aren't any massive changes from the Mk.7 cars that came to America for the 2015 model year, there are some notable improvements for the enthusiast-favorite GTI and Golf R models.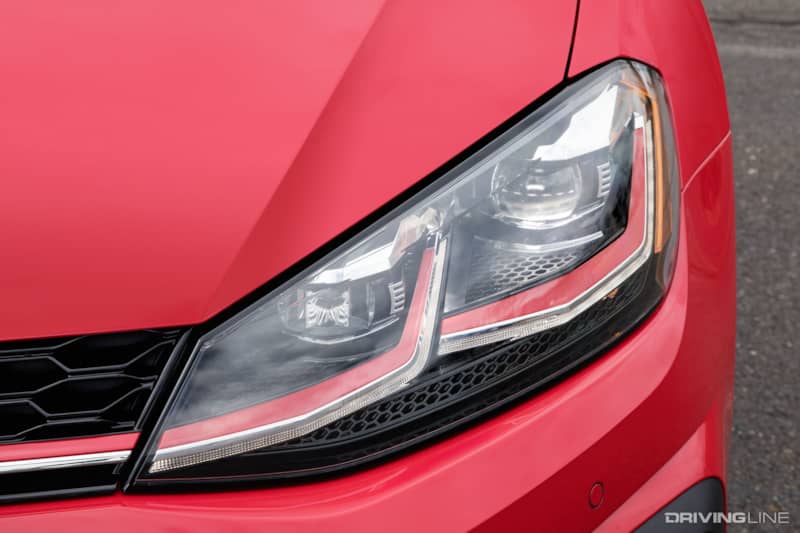 For 2018, all GTI models get a 10-horsepower bump for a total of 220, a number previously only available on cars equipped with the optional Performance Package. It also comes standard with start-stop technology to further improve fuel economy. Elsewhere, the GTI also gets redesigned bumpers, new headlights, new wheels and a larger eight-inch infotainment screen on certain models.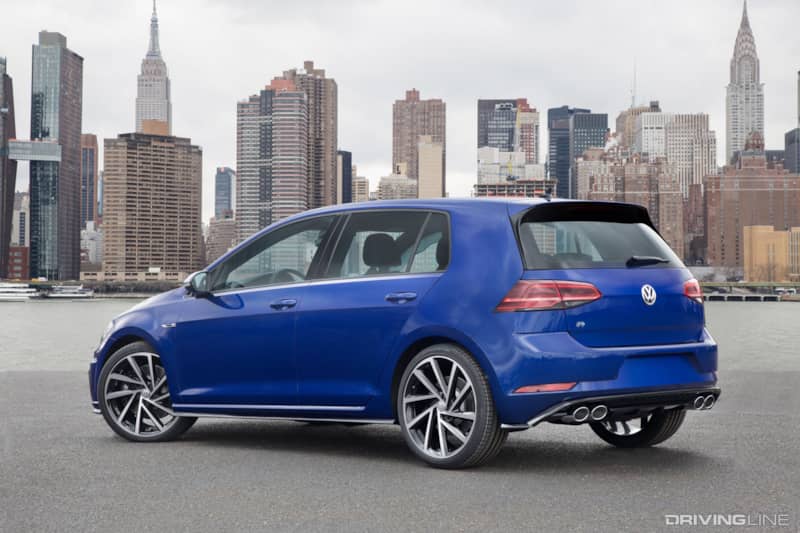 The AWD Golf R also gets some solid upgrades for the 2018 model year, the most notable being a new seven-speed DSG dual-clutch transmission to replace the old six-speed unit. And, like the GTI, it also gets an updated exterior with LED headlights and taillights, a new wheel design and more.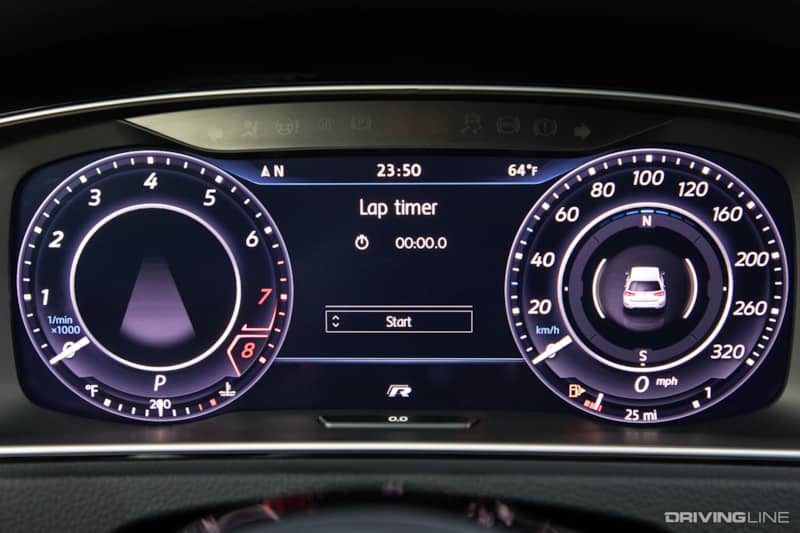 Last but not least, the Golf R also gets an all new fully customizable LCD instrument cluster known as the Volkswagen Digital Cockpit. Both the Mk.7 GTI and Golf R were already considered some of the best all around performance cars in their price range, and these upgrades should only improve on that.
3.  2018 Lexus LS 500 F SPORT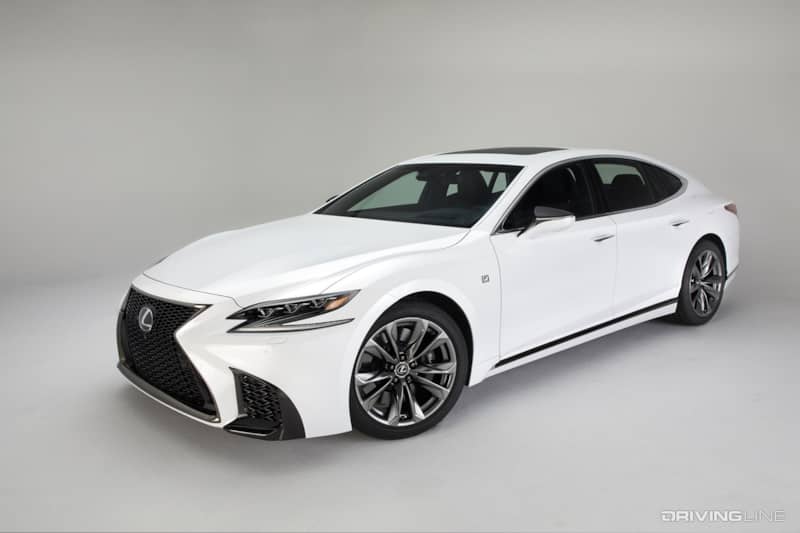 Lexus took the wraps off its impressive new LS 500 sedan in Detroit back in January, and last week in New York they unveiled the 2018 LS 500 F SPORT. Like other F SPORT models, it's designed to take the highly luxurious standard LS and inject it with a bit more sporting DNA.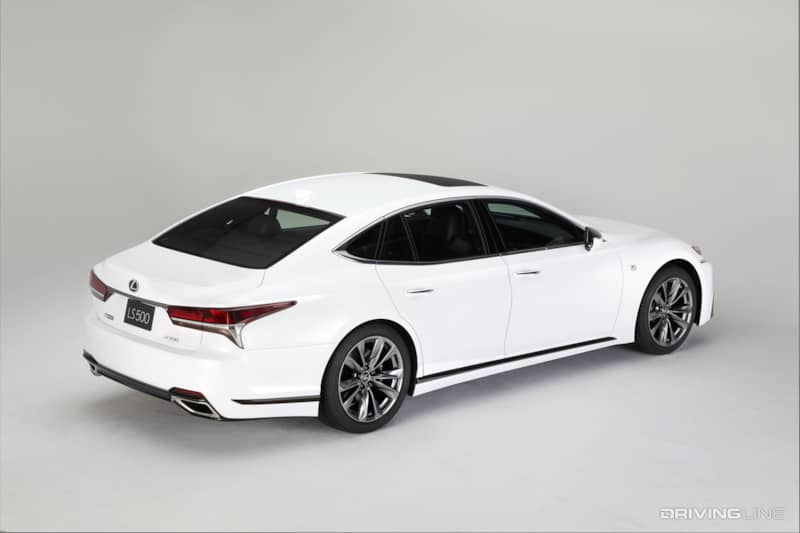 The F SPORT is powered by the same twin-turbocharged 3.5-liter V6 as the normal LS 500, making a stout 415 horsepower and 442 lb-feet of torque. The mechanical changes come in the chassis and suspension department, with larger, stickier tires, upsized brakes and an optional F SPORT handling package to ramp things up even further.
Inside, the F SPORT model brings some unique items to the highly luxurious cabin. There are new seats designed for aggressive driving, a unique F SPORT steering wheel and an instrument cluster inspired by the Lexus LFA.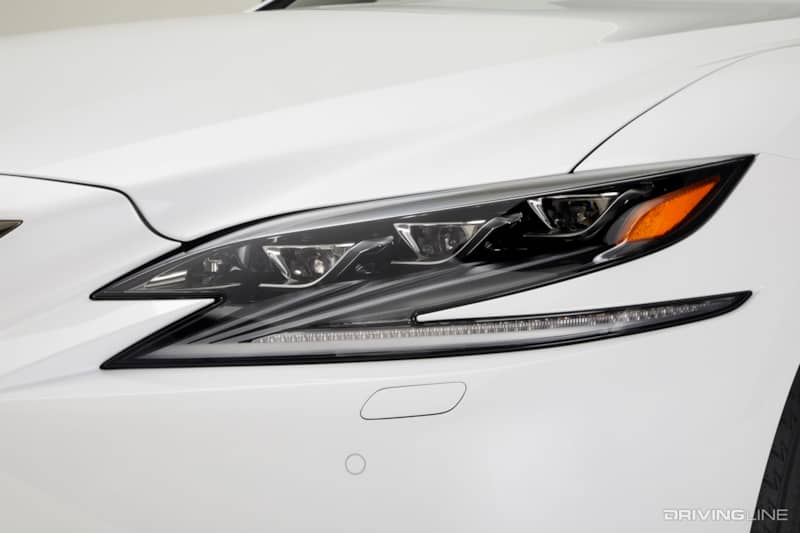 The LS 500 F SPORT also gets a more aggressive exterior treatment with a redesigned front grille, unique rocker panels, trunk mouldings and a set of new 20-inch alloy wheels. Only time will tell whether Lexus releases a full-on high performance LS F model to pair with their smaller GS F, but for now the twin-turbo F SPORT should do just fine.
4.  2018 Buick Regal Sportback & Regal TourX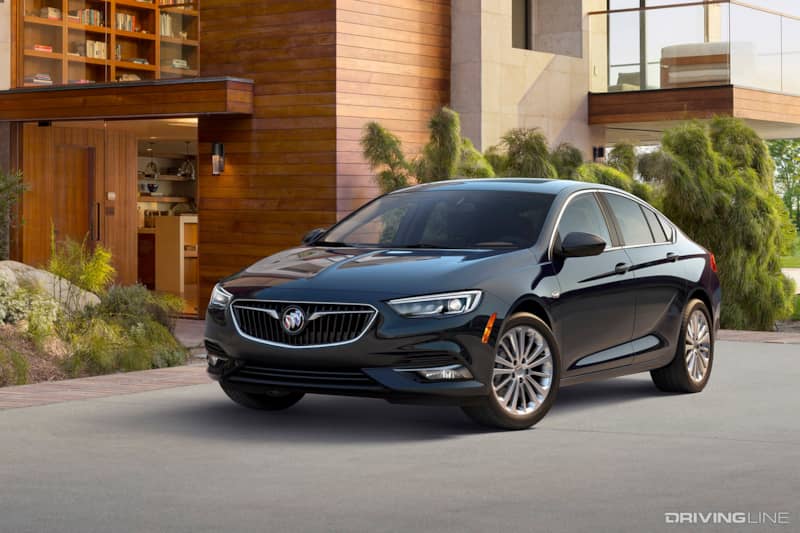 Buick's inclusion might be a little unexpected on this list, but it's hard not to be impressed with their showing at the NYAIS this year. Making their debuts in New York were the 2018 Buick Regal Sportback and Regal TourX.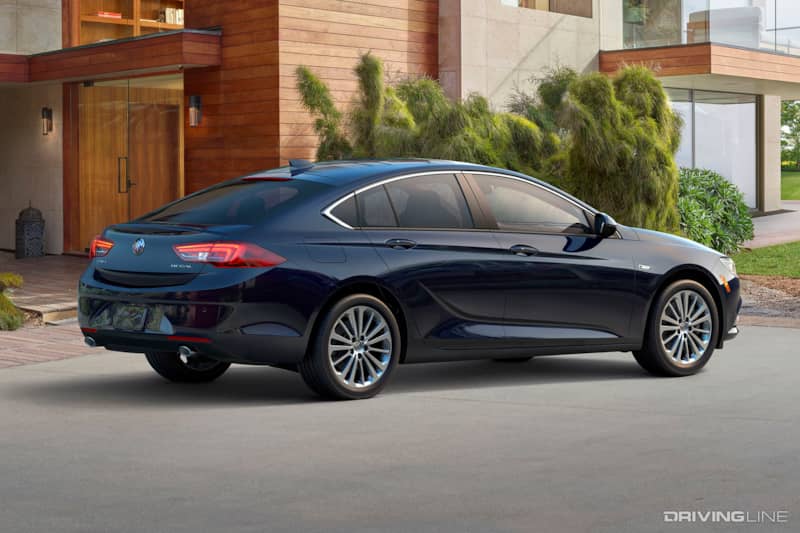 While the hatchback body style in general has never been a huge seller on American shores, Buick is looking to stand out from the crowd with their five-door Regal Sportback, combining the utility of a hatchback with the look of a four-door coupe. Designed to compete with European rivals of similar body shapes, the Regal Sportback is powered by GM's 2.0-liter turbo four-cylinder and can be had in both FWD and AWD with 250 horsepower and up to 295 lb-ft of torque.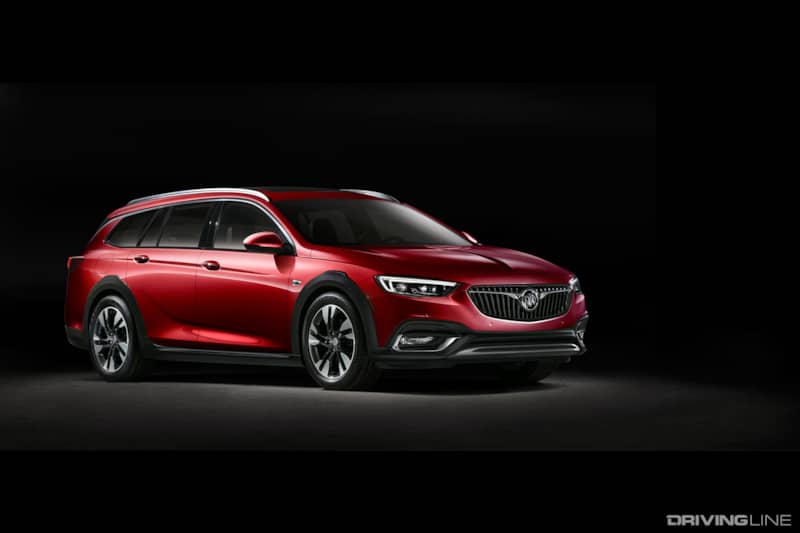 Joining the Sportback is the Regal TourX, a thinly disguised station wagon designed to compete with cars like the Subaru Outback and Audi A4 Allroad. It's powered by the same 2.0-liter turbo engine and comes with AWD as standard equipment.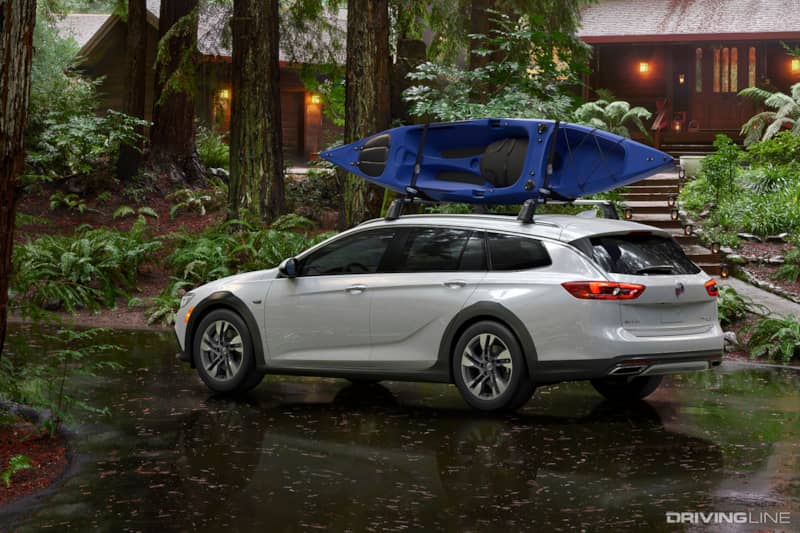 While neither of these Regals are hot-blooded performance cars, GM should be commended for stepping outside of the sedan and SUV box. Now we should just hope Buick decides to release high performance GS versions of these two at some point.
5.  Toyota FT-4X Concept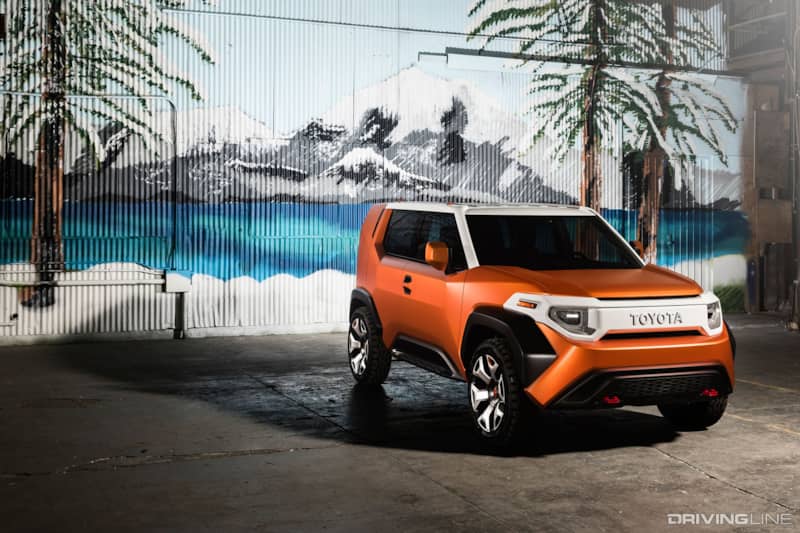 Last but not least is an interesting concept vehicle from Toyota known as the FT-4X. Toyota says the concept is aimed toward young city dwellers with an adventurous side; it's hard not to see it as a smaller version of the beloved FJ Cruiser.
Penned by designers at Toyota's Calty Studio, the FT-4X Concept rides on the TNGA C-Platform. And despite the youthful catchwords Toyota uses to describe it, the styling has a lot of old school charm, including styling inspiration from the first-generation 4Runner.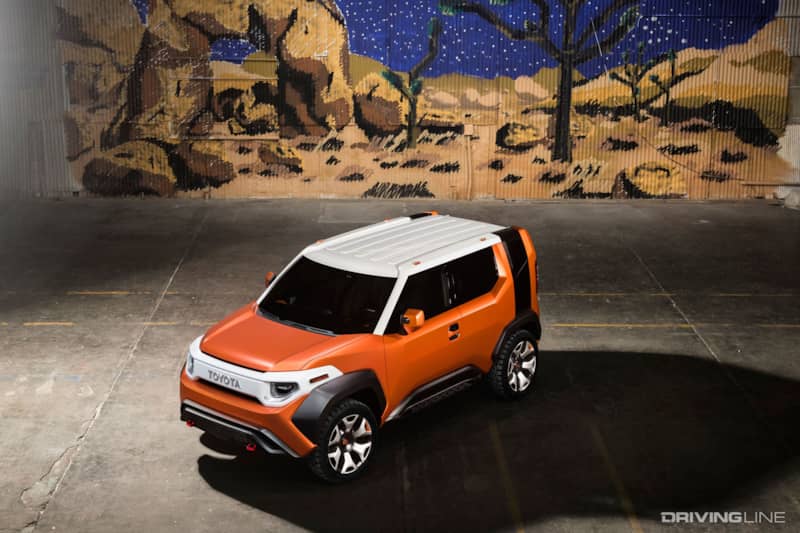 Because it's strictly a concept at this point, there are no firm specs as for a drivetrain, but Toyota suggests it would be powered by a small displacement four-cylinder with mechanical four-wheel drive and selectable low-range. Hopefully this means its all terrain credentials would be more than just skin deep.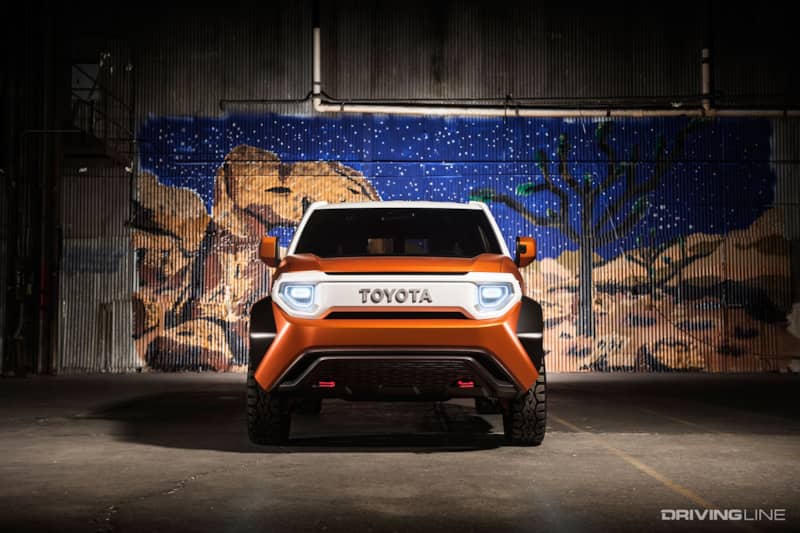 Time will tell whether a production version of the FT-4X ever sees the light of the day, but given the popularity of the now-departed FJ Cruiser, there seems to be plenty of demand for a new retro-styled Toyota 4x4.