5 Most Unusual LS Swapped Cars from LS Fest West 2019
The number one thing we look forward to at LS Fest is the odd vehicles people choose to put LS engines in. The show hasn't disappointed us yet, and this year the European vehicle turnout was exceptionally strong. Yes, there were plenty of LS swapped S13-S15s, Fox Body Mustangs and '60s American muscle—but we've all seen that before. Without further ado, here are the best Euro body cars with power provided by the USA.
1. 1983 Mercedes 240D
Affectionately dubbed the Five-Dollar Hauler, this 6.0L LS with dual 62mm Magnum Turbos and T56 transmission quickly got our attention as it fried tires in Mr. Chow's Side Show. As it turns out, Garrett Brumley, owner of Three-Five Customs, had a bit of a story about the car, "A good friend owned the Mercedes, but it had problems. The car couldn't get out of its own way so he offered us the car for a fuel pump he needed for another car."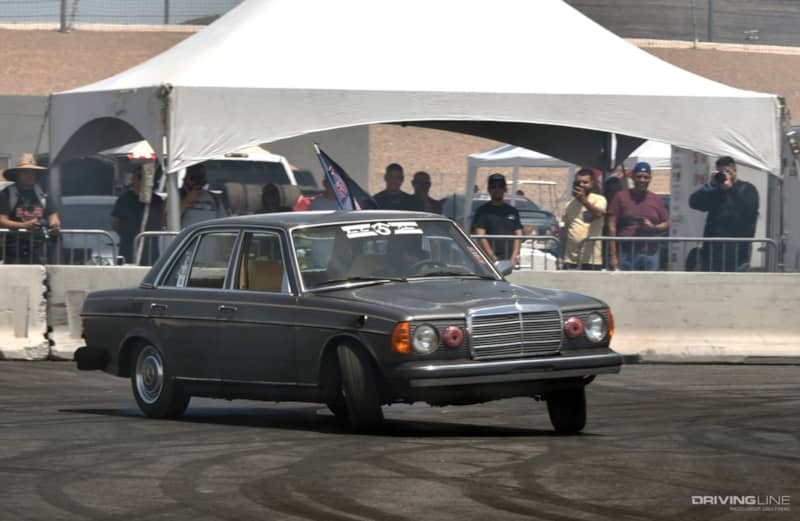 Garrett continued, "We wanted to showcase that you can take something mundane and ugly and make it kinda cool. There are some aftermarket parts that you can use to make any car nice underneath the hood. We felt it was important to keep the exterior stock looking so it has a real sleeper look—totally inconspicuous. We just wanted to have fun and do something goofy and promote our shop and we've got a giveaway that lasts until September 8, 2019 at LS Fest East announcing the winner." Visit www.threefivecustoms.com for more details on the giveaway.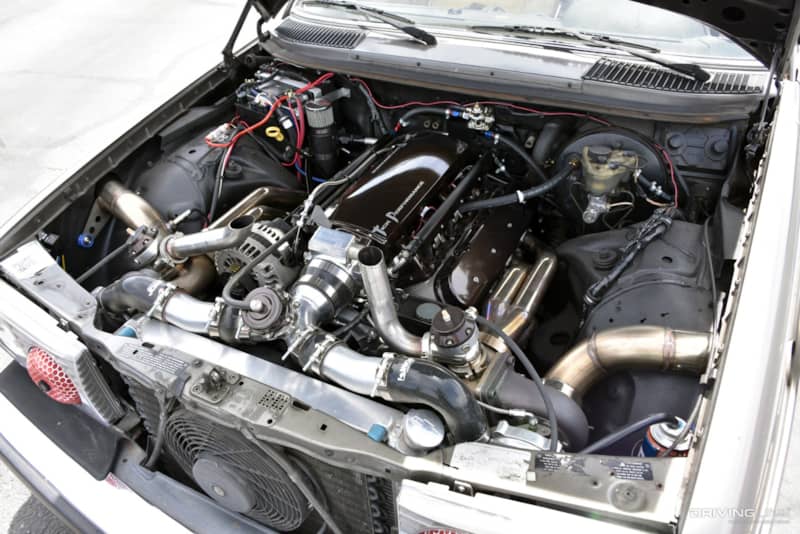 2. 1970 Porsche 914
Sean Thomas' exquisite LS swapped 914 has been in his family for over 20 years and there's no doubt that he loves the car. "This car has always been one of my favorites. The LS makes it even better, with the aluminum block and aluminum everything else—it's light and powerful. To support the excellent power output of the motor, I pulled the ZF transaxle that was commonly used in Panteras and GT40s. Unfortunately, the Porsche stuff breaks once you put any power against it," Sean said.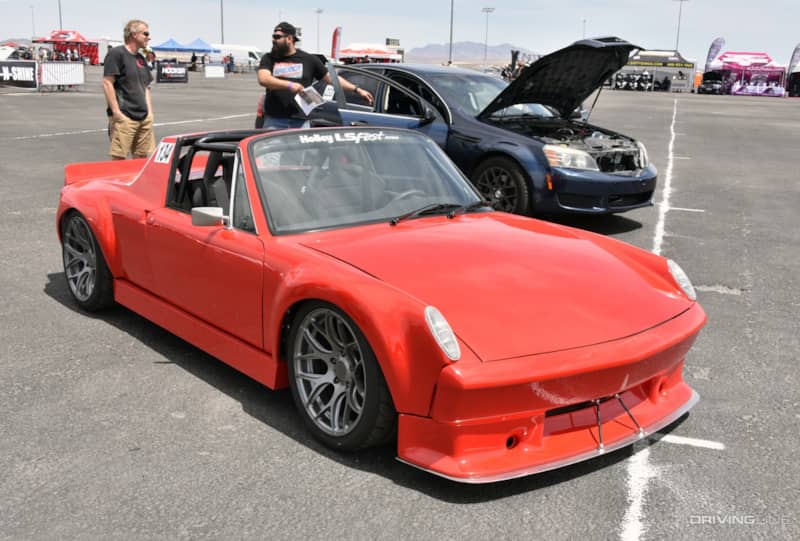 "It has run 11.8 seconds in the quarter mile, but I think I could go faster with a better launch and more seat time." There's no collecting dust in a garage for this vehicle. Sean plans for a ton of auto crossing and drag racing in the near future to get that seat time he's looking for.
3. 1977 Austin Mini
"Its only job is to kill tires." Those were the words that Dario Gaiga (owner of this blue beast) used to describe how this odd blown LS1 creation came into being. He claims it was modeled after an Australian-style burnout car and the muscle car street machine toys from the '70s that sported exaggerated engines proportionally too large for the vehicle.
He loves the juxtaposition between the new(ish) American technology mixed with a British body, and we're guessing he loves the difference in power as well—a stock Mini from that era had about 30hp. Also worthy of note: This little Mini can demolish a brand-new set of rear tires in about 60 seconds.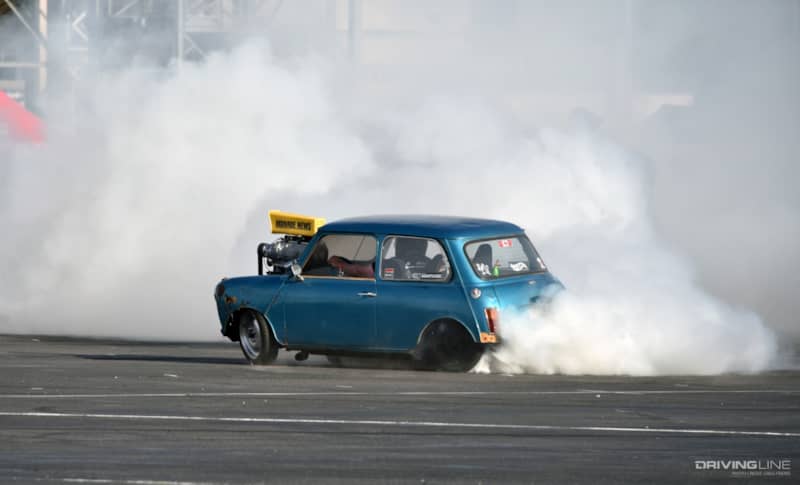 4. 1999 VW Bug
This car was so subtle that we almost missed it—from the outside, it looks like a completely stock VW Bug from the late '90s. But, underneath the hood lies a monster: an LS4 harvested from a wrecked '06 Monte Carlo SS.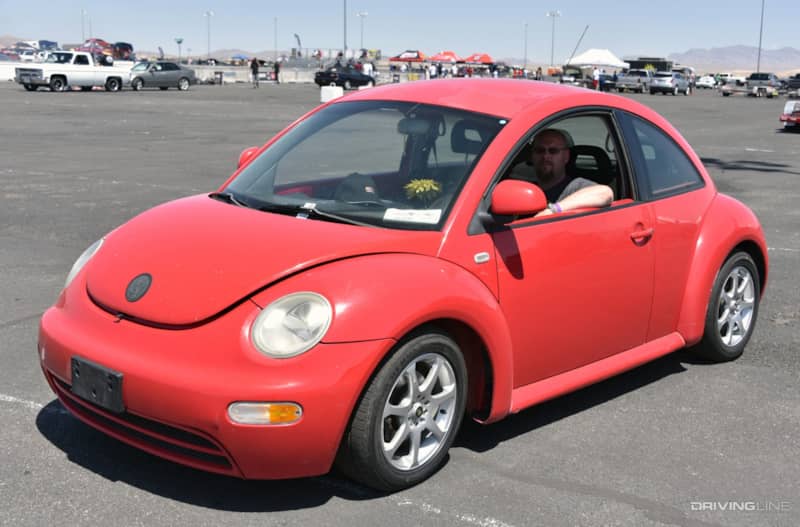 The sleeper Bug was Dave Hill's idea, the owner of Hill's Automotive in Provo, Utah. "I had the motor lying around my shop and was looking for a project to put it in. After a few months of searching, I picked up this bug for $200. It took me a few months to build, and now that it's all said and done, I've got about $3000 total into the project." Can you imagine pulling up to a light next to this stock bug only to see nothing but taillights as the stoplight turns green? It's the epitome of a sleeper car. Thankfully, Dave plans to drag race the car because he's sure it wouldn't be good at anything else. We can't wait to see the time slip.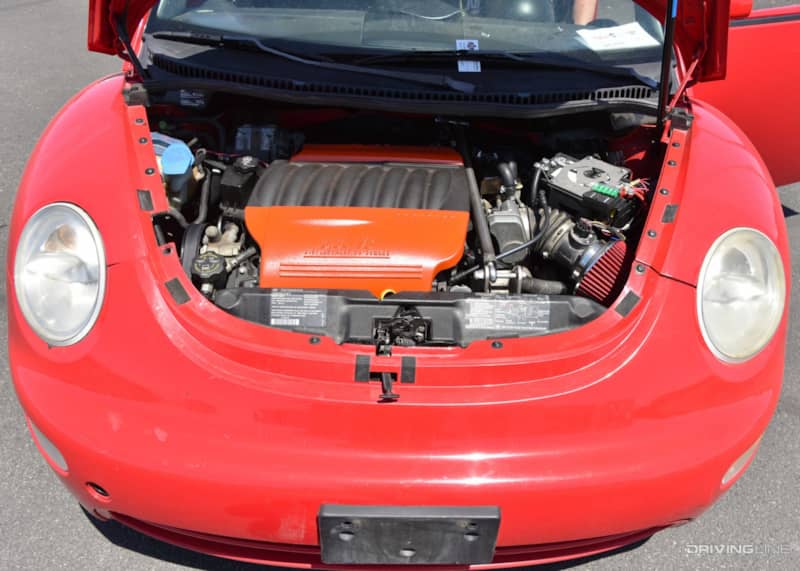 5. 2006 Mercedes E55 Station Wagon
This is Daniel's second LS swapped vehicle. He had so much fun with his first that when the motor blew in this 2006 Mercedes, he immediately pieced together an LS3 to replace it.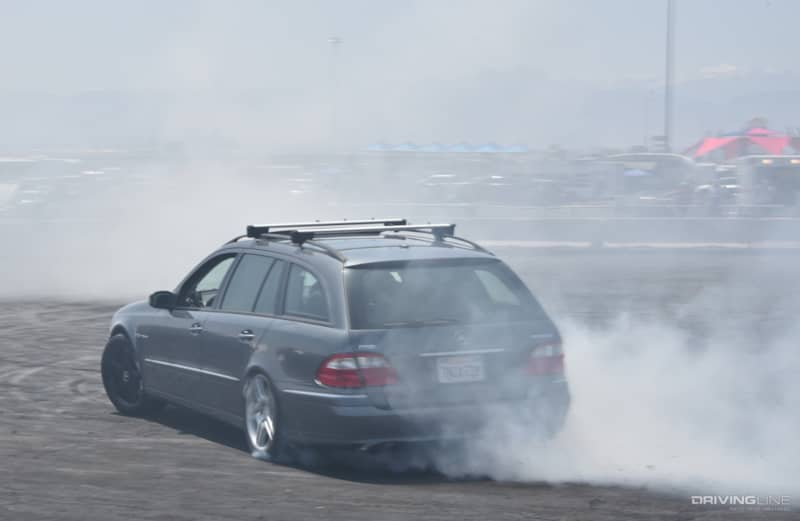 So why did Daniel choose this particular vehicle? "I chose this model because LS motors are more fun (than a stock E55 motor) because of all the power, plus I could stick a six speed behind it…and I have kids." There's no doubt in anyone's mind that this LS swapped Mercedes is more fun than the typical minivan.