5 Toyota 3.5L V6 Power Upgrades for Every Budget
When you start outfitting your truck or SUV for off-roading and overlanding, the weight of larger tires, roof racks, tents, heavy bumpers, sliders, and all of your camping gear will result in a drop in performance. Getting that power back and then some when going off-road or around town can be accomplished with a few bolt-ons and plug-in power upgrades. Or one can go all out on a supercharged setup providing efficient, always ready power.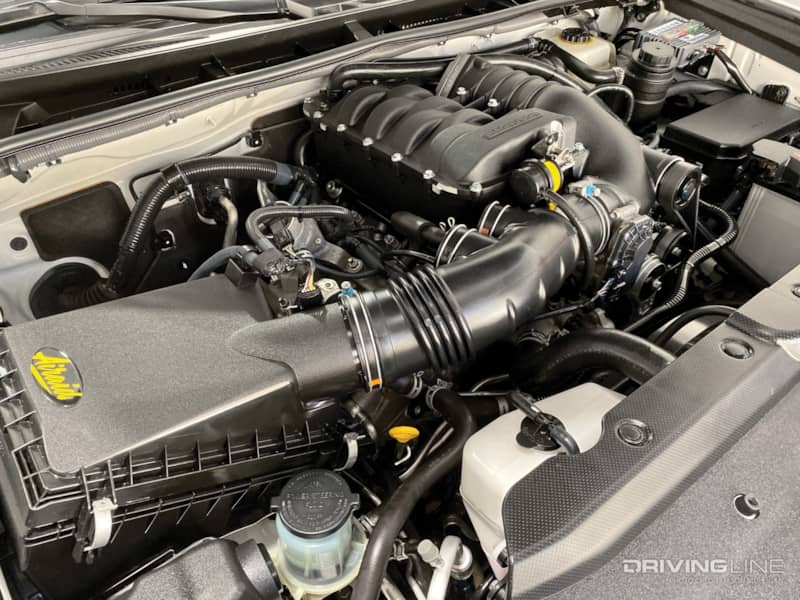 Toyota trucks and SUVs have grown greatly in popularity as a go-to choice in the off-road and overlanding world. The midsized platform makes it capable of hitting any trail without issues. The midsized Toyotas don't share the V8 that is available in the larger Tundra, but instead come with V6 engines. One of the reasons that these vehicles keep their resale value so high is their ultra reliable engines that have gone fairly unchanged for years.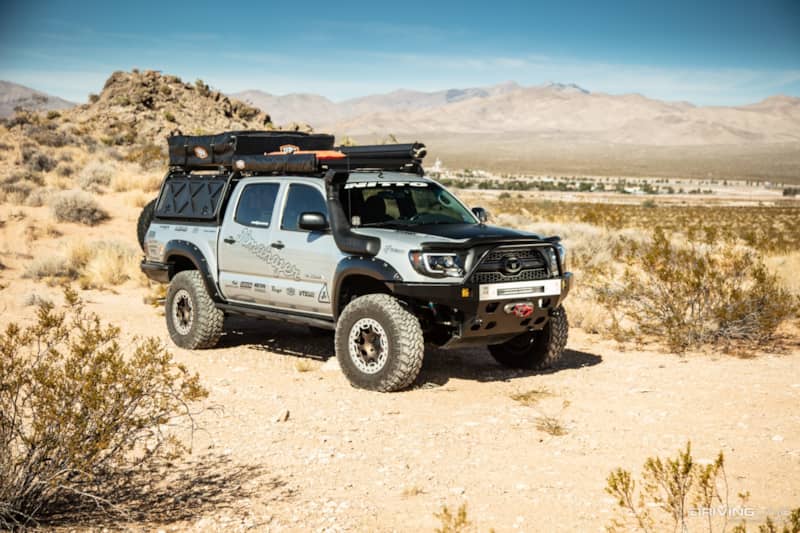 The current, 5th gen Toyota 4Runner comes from the factory producing 285 horsepower and 289 lb-ft of torque to the crank on the V6 engine. The Toyota Tacoma comes with either a base 4-cylinder or 3.5L V6 engine that produces 278 horsepower and 265 lb-ft of torque. Obviously, every car guy wants more power (cue Home Improvement sitcom theme song), but when it comes to tackling off-road terrain and overlanding, bringing as much power out of a V6 is important, especially with added weight on the vehicle.
Cold Air Intake
Increasing the amount of airflow allows your engine to perform at a higher, more efficient level. Cold air intake systems consist of a free-flowing replacement intake tube, air box, and a larger reusable air filter that offers better filtration protection and airflow.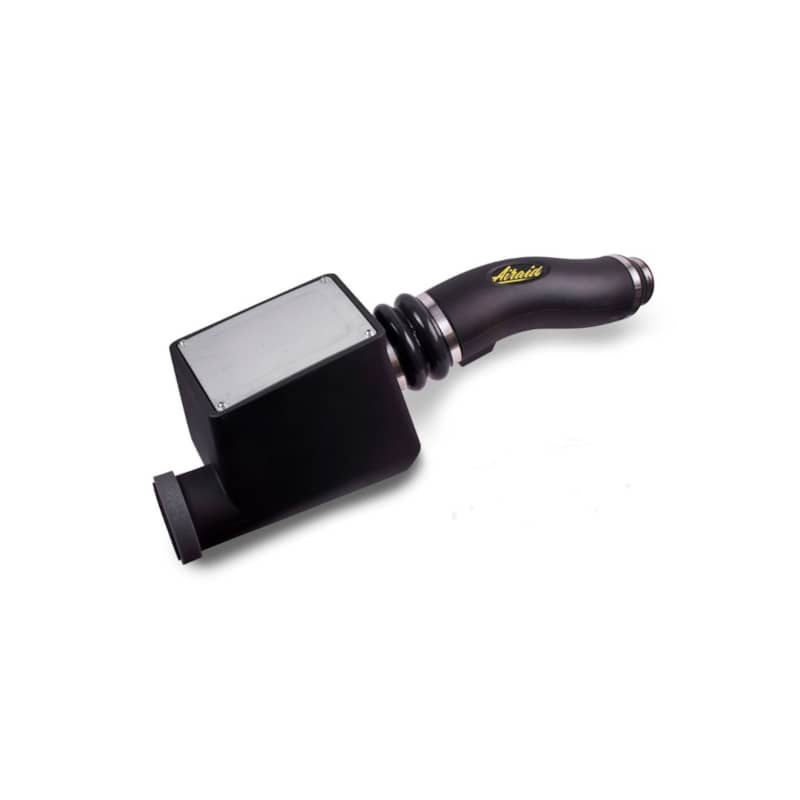 An air intake is often the most common and easiest to install power upgrade, so it is first on our list of power upgrades for the Toyota platforms. 
Cost $450
Possible Power Gains: 8 Horsepower
Cat-Back Exhaust
A freer-flowing exhaust system pairs well with the air intake system to help bring in air and push out exhaust gases more efficiently with less restriction resulting in an increase in horsepower and torque. One of the non-power-related benefits is the healthier, more exciting exhaust note from the V6 engine. While one could bolt on a cat-back exhaust system in their driveway, it is much easier to do when up on a lift becaue wrestling with the factory exhaust and getting everything lined up can take some time and effort.

Recently, a few exhaust companies including Gibson Performance and Magnaflow Exhaust have introduced exhaust systems geared towards the off-road and overland rigs with their Trail Edition and Overland Series respectively. These cat-back exhaust systems tuck the exit pipe and exhaust tip up and out of the way more for increased ground clearance and a better departure angle to not have rattling exhaust on the drive home after scraping it over obstacles on the trail.
Cost: $500-800
Possible Power Gains: 10-15 Horsepower and 15-20 lb-ft of torque
Throttle Sensitivity
A great way to quickly add some power and modify the electronic limits put on a factory computer is by plugging in a handheld tuner. However, Toyota is one of the few manufacturers that keep their software tightly under lock and key so there are no plug-and-play programmers available. One of the most noticeable features that a programmer would accomplish is increasing the throttle response for snappy, more repsonsive acceleration. This comes in handy when you might need to get over an obstacle off-road, or pass a big rig on the freeway.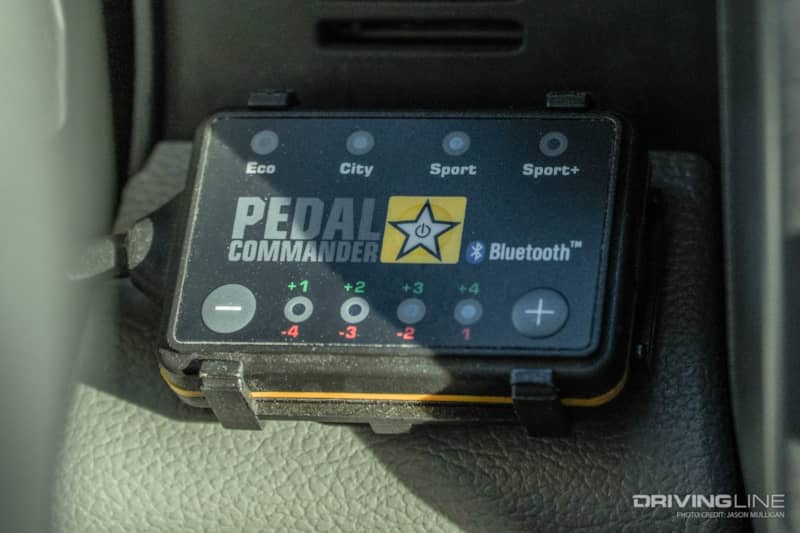 The Pedal Commander simply plugs in-between your gas pedal and computer allowing you to adjust the throttle response on the fly to provide better gas mileage or performance and fine-tune each setting.
Cost: $300
Possible Power Gains: Quicker Acceleration and Throttle Response
Supercharger
At one time, Toyota offered plenty of power upgrades as factory options, including a dealer-installed supercharger through their TRD (Toyota Racing Development) division. Yes, that is why the most capable off-road models include that badging. When they phased out those offerings; companies such as Magnuson Superchargers picked up the ball and ran with it providing full kits with everything needed to install a supercharger on your Toyota from the recently introduced Tacoma 3.6L V6 supercharger to the full-size Tundra and 4Runner.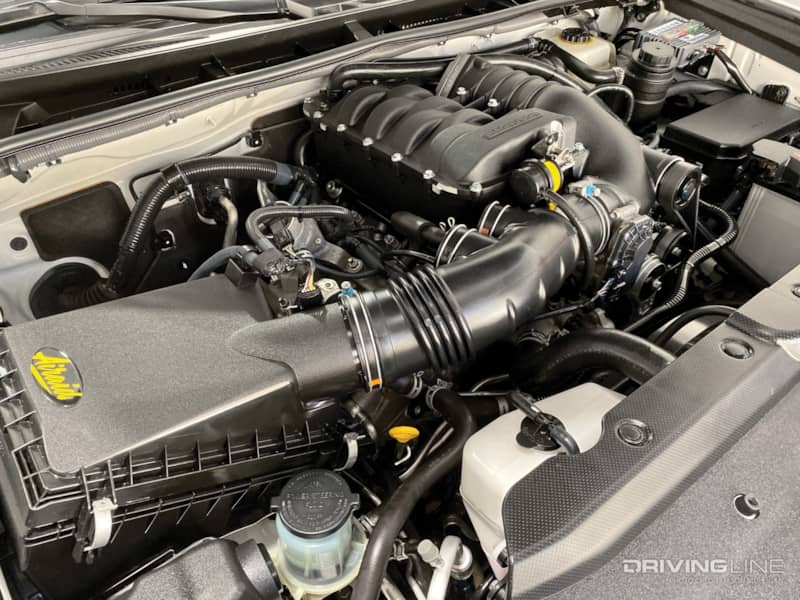 The concept behind a supercharger is scientific yet simple. It acts as a positive displacement pump providing highly compressed air that forces more oxygen and cooler air into the combustion chambers where it meets with higher octane fuel and spark for increased efficient power. The roots-based Magnuson Supercharger for the Toyota models replaces the factory intake manifold and is the quickest way to gain a ton of power without cracking open the internals of the engine. It does come at quite a steep price tag, but well worth it for those looking to gain back all of the power lost on heavier, overland-equipped rigs.
While supercharger kits include every part needed to perform the installation in about a day; having a friend's help or taking it to a shop that has experience is suggested. You will also need to download and send off your factory tune to be modified for the new supercharger setup…oh and you will be hitting the 91 octane button at the gas pump from now on.
Cost: $6,400-$6,700
Possible Power Gains: ~30% Increase in Horsepower and Torque
Better Fuel
The easiest, cheapest (well, kind of) way to help out your engine when adding some of these power upgrades is simply to use quality gas. If needed, put 91 or 93 octane in your fuel tank instead of the cheapest no-name gas around the corner. This reduces the risk of your computer detuning itself in order to prevent knocking. Toyota is one of the car manufacturers that mandate higher percentages of detergent additives than what is required for national standards.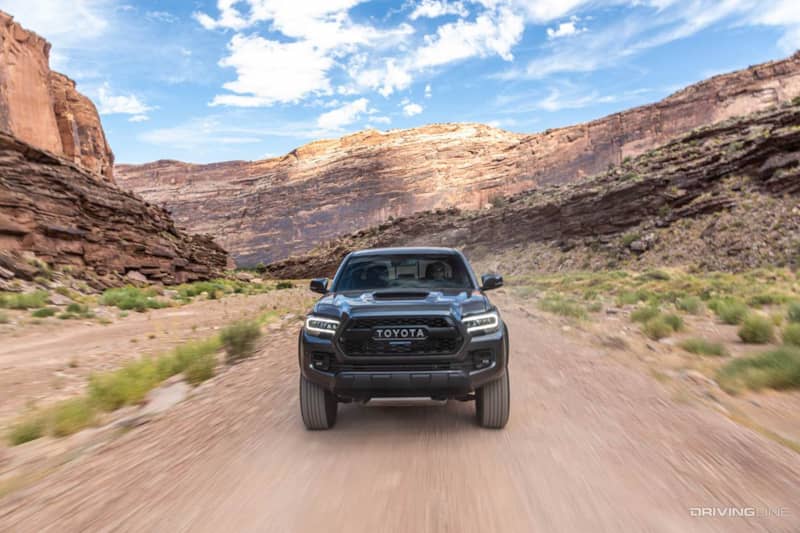 Lower quality gas could impact not only the engine's longevity but hurt performance as well over time. And if you install a supercharger, you are required to fill up on higher octane fuel.
Cost Varies by State, Location, Taxes, Season
Possible Power Gains: Minimal, but worth it over time