6.0L Power Stroke Problems, Part 5: HPOP
It's time to explore yet another component that fails prematurely on the 6.0L Power Stroke. And when this one fails it often leaves you and your Super Duty dead in the water, never to restart until after it's been replaced. We're talking about high-pressure oil pump (HPOP) failure. Without it, the fuel injectors—which, being HEUI, require highly pressurized engine oil in order to operate—no longer fire. Whether it takes on debris from another ailing or failing component or it fails on its own, the HPOP is notorious for dying an early death.
Below, we'll go over some of the key causes of 6.0L HPOP failure, which candidates tend to self-destruct more than others and reveal one way that a bad pump can be misdiagnosed so it doesn't happen to you. As a bonus, we'll give you the aftermarket alternative to living with a ticking timebomb under the hood. After that, make sure you stay tuned. There is boatload more to come. In Part 6, we'll have the full scoop on the 6.0L's rampant injector issues.
Late Model 6.0L HPOP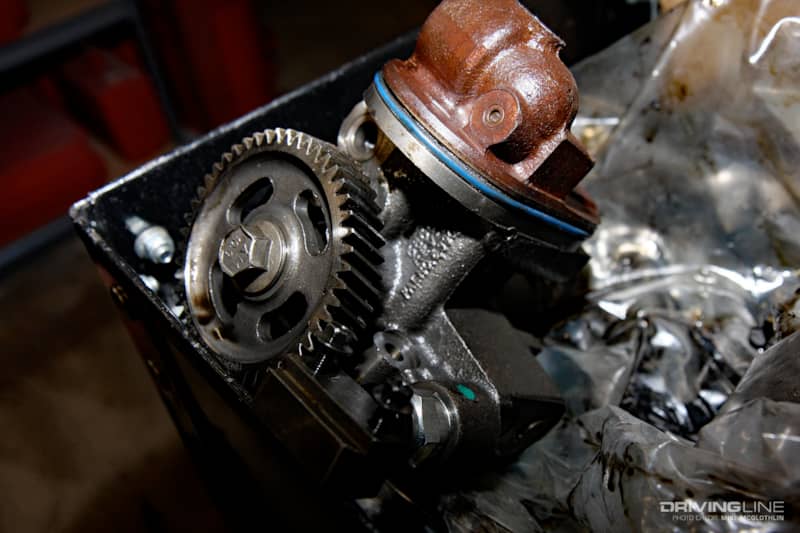 After engine oil has been cooled off and filtered, some of it is sent to the oil reservoir beneath the oil cooler located within the block (and at the front of the lifter valley). The oil present in the reservoir feeds into the high-pressure oil pump (HPOP) located at the rear of the valley (the HPOP is driven via the rear gear train). The HPOP provides oil volume for the fuel injectors to use and its accompanying injection pressure regulator (IPR), which controls HPOP outlet pressure and is located in the HPOP cover, pressurizes this oil as high as 3,600 psi in stock form. At a minimum, 500-psi is required to start the 6.0L Power Stroke, and when the HPOP suddenly fails, immediately killing the truck, 500-psi cannot be built back up in order to restart the engine. A late '04-'07 model year HPOP is shown above—the version that's more notorious for outright failure than the early pump was.
Early Model 6.0L HPOP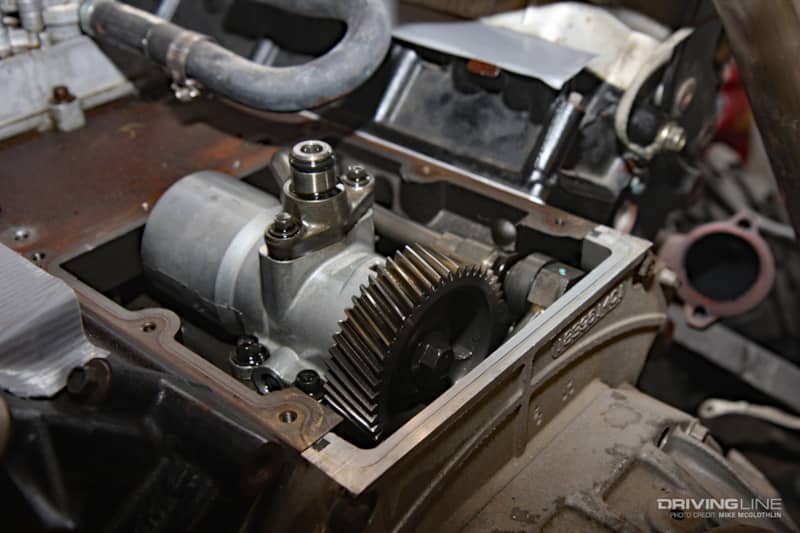 For whatever reason, the early ('03-early '04) high-pressure oil pumps are more reliable than the late style units ('late 04-'07). However, they still come apart internally or grow weak over time at a rate that's way too frequent than what it should be. Luckily, during most HPOP failures, metal debris is not passed on to the oil rails and ultimately the injectors. Still, it's not impossible, so everything should be checked out and thoroughly inspected in the event of an HPOP failure—which includes finding out whether or not the pump ingested something to cause it to fail.
First Things First—Check The IPR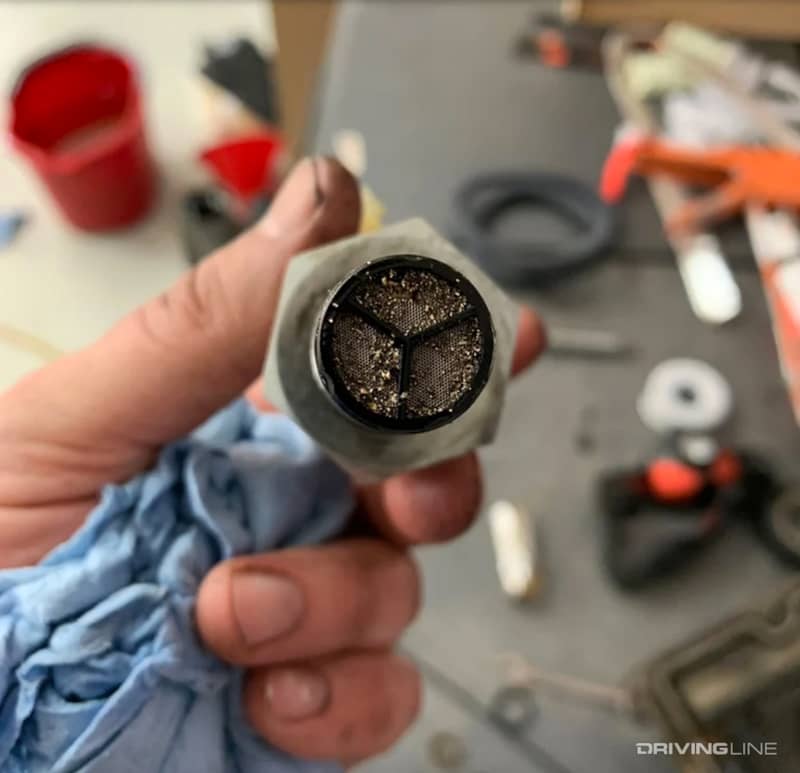 One bit of information that can't be overstated is to always check the IPR before you confirm an HPOP failure. Discovering metal debris or damage on the IPR's mesh screen warrants trying a new IPR first (a $200 part vs. a $700 one). It's a sensible approach because even if the IPR isn't the culprit you'll want to start with a brand-new unit when you install a replacement HPOP. Roughly 20-percent of the time, the average do-it-yourselfer incorrectly diagnoses an HPOP failure when all that's needed is an IPR.
The HPOP's (Vulnerable) Last Line Of Defense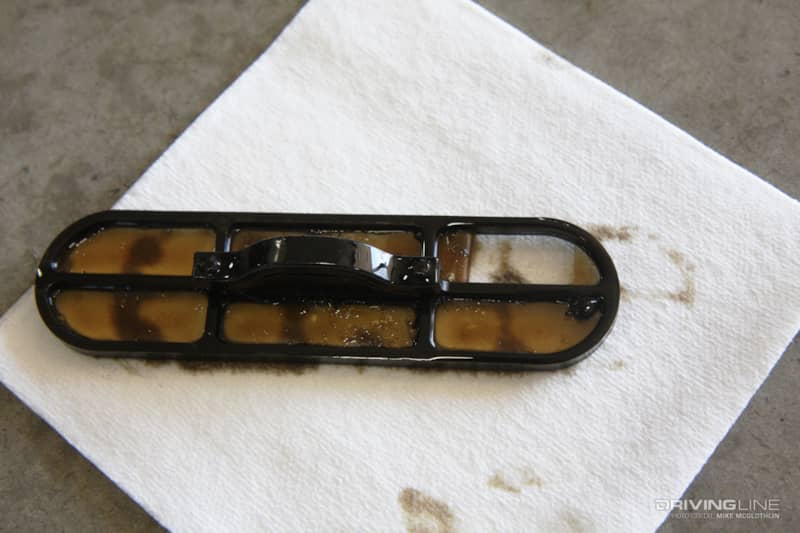 Within the oil cooler reservoir and cast into the block is a provision to accept an HPOP filter (also referred to as the inlet strainer). This filter is responsible for keeping debris from being passed directly into the HPOP. Unfortunately, its cloth mesh screen is notorious for tearing or becoming brittle and breaking down over time. When this happens, there is nothing to stop contaminants from reaching the HPOP—and sometimes the HPOP even ingests fragments of the broken down screen. It goes without saying that the HPOP filter is a fragile piece. And believe it or not, it's not unheard of to find a torn screen on a brand-new HPOP filter right out of the box!
Upgrade Your HPOP Filter (When Possible)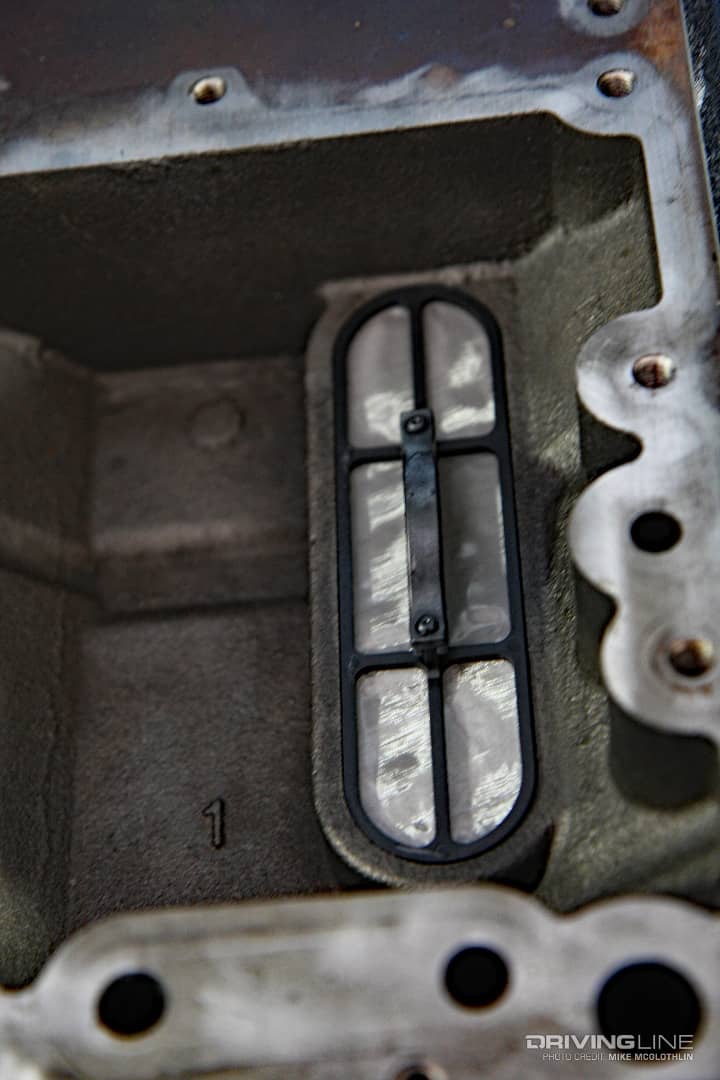 To rule out the issues associated with the HPOP filter, install the updated version from Ford, which carries part number 3C3Z-6C683-AB and features a much more durable stainless steel mesh screen rather than a cloth one. This can be done any time the oil cooler is replaced (if you recall from Part 1, oil cooler failure is the most common problem on all 6.0L engines, so you're bound to be replacing it at some point). Speaking of both oil cooler replacement and the new HPOP filter, always make sure no dirt or other debris gets into the oil reservoir. Keep it as clean as possible. Anything that gets in here has the potential to go straight into the HPOP.
The Oil Cooler Strikes Again…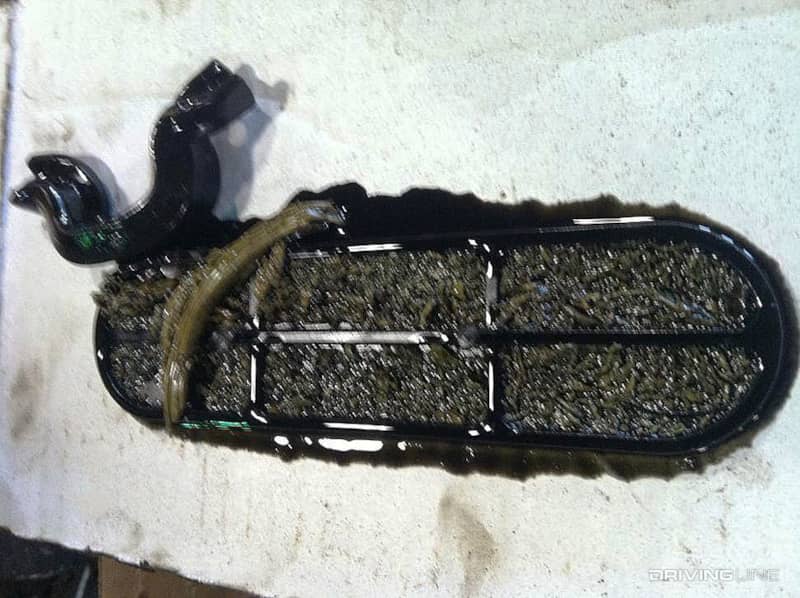 There are a plethora of ways the 6.0L's chain reaction-type failures can bite you, and another common source of HPOP failure is caused by a bad O-ring from an inferior oil cooler. Cheap aftermarket oil coolers are priced low for a reason…they're chock full of low-quality components. A failed oil cooler O-ring will get caught in the HPOP filter, inevitably break down so as to cover the screen, restrict oil flow to the HPOP and potentially eventually kill it. The best way to avoid this type of failure is to always install an OEM Ford oil cooler and not a cheap aftermarket knock-off. You never want to pay for or perform an oil cooler job twice.
The Ultimate Solution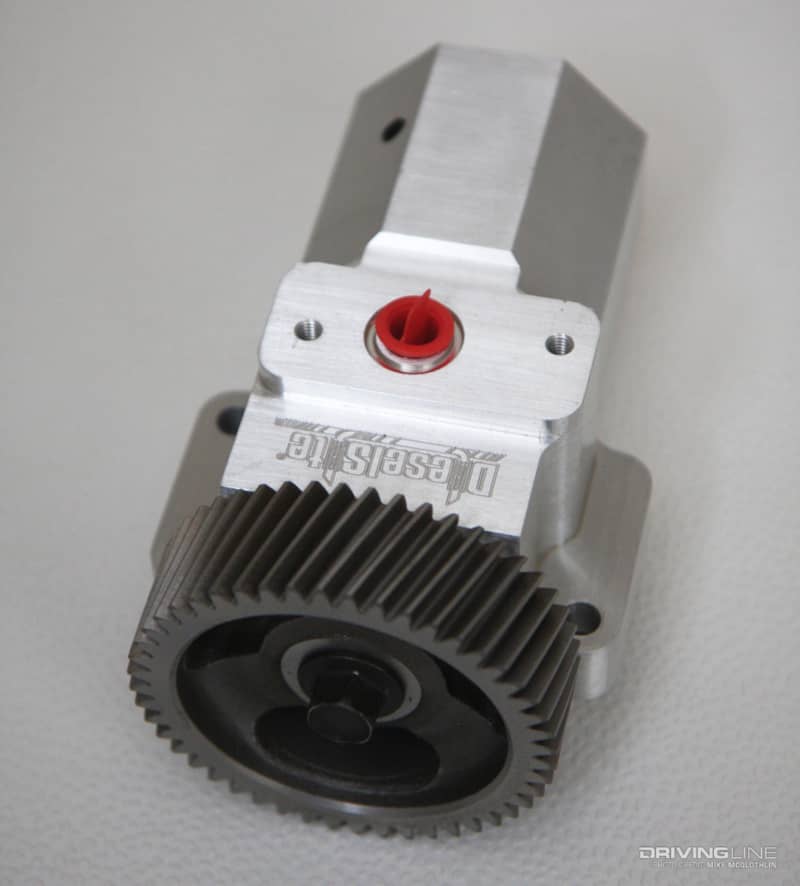 As a long-time builder of high-pressure oil pumps for the 7.3L Power Stroke, DieselSite took a look at the 6.0L HPOP many moons ago and found at least a dozen failure points in the factory pumps. On '03-early '04 HPOP's the company even found that the pump housing itself was inferior. In addition to addressing that by machining its own housing out of a billet of 6061 aluminum, DieselSite installs a dual ball bearing cartridge with a larger swash plate and a longer stroke (but only slightly longer so as not to sacrifice reliable pump operation). Stock volume and high output volume pumps are available for '03-early '04 engines and a high volume HPOP is available for '04.5-'07 engines. All pumps enjoy great reputations for durability.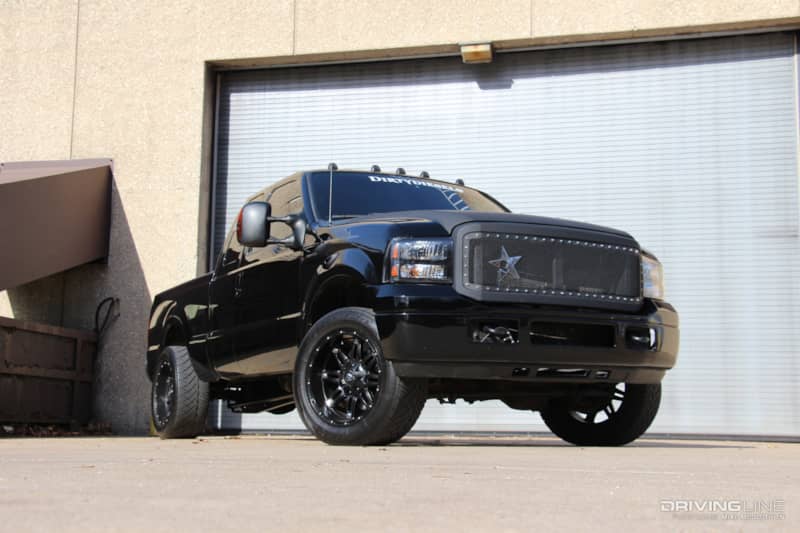 More From

Driving Line
Oil cooler, oil cooler, oil cooler! Stick with OEM, install a coolant filtration system and run the right coolant. Read all about it in Part 1.