7 Affordable Mid-Engine Sports Cars That Pre-Date The Chevrolet Corvette C8
The Chevrolet Corvette has finally satisfied decades of rumors by officially adopting a mid-engine layout for the upcoming C8 generation. More commonly found in fare from Ferrari, McLaren and Lamobroghini, much of the hoopla surrounding the new Corvette's drivetrain setup focuses on just how surprisingly affordable the vehicle will be, with a starting price hovering just around the $60,000 mark.
While the C8 is definitely a high performance bargain, it's not the only mid-engine sports car to have debuted with a surprisingly palatable price. Let's take a quick look back through the history of 'party in the (middle) back' coupes that have delivered exotic-like design with a relatively affordable window sticker.
1. Toyota MR2/MRS
There was once a time when Toyota was willing to introduce risky, cutting-edge designs in a bid to show off its engineering prowess. Case in point? The Toyota MR2, a wedge-shaped compact interloper that sandwiched its four-cylinder engine between the driver and the rear axle. The MR2 would go on to adopt a supercharger, then a turbocharger in the more fluidly-styled second generation car, before reverting to a naturally-aspirated four-cylinder in the range-capping MR2.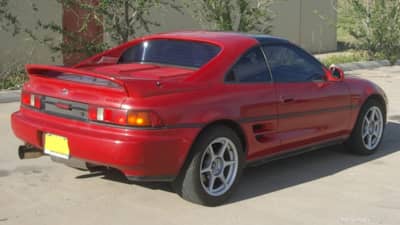 Always intended to be affordable, Toyota priced the original MR2 in the mid-teens, making it considerably cheaper than cars like the Corvette. Although not the first mid-engine marvel to debut in the 80s, it became the most enduring, and is enjoying a revival today thanks to renewed interest in 'Rad' era automobiles.
2. Pontiac Fiero
Is there a more maligned 80s sports car than the Pontiac Fiero? Released before it was truly ready for public consumption, the Fiero sold much better than the contemporary version of the MR2, which in some ways signed its death warrant. Problems with the platform—including a small percentage of engine fires—would be amplified by scores of upset customers to the point where when the final model year appeared on the scene, its vastly improved mechanicals weren't enough to stem the tide.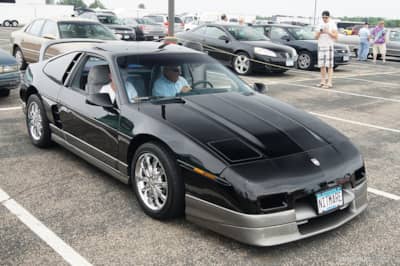 As cheap as its Toyota rival, once Pontiac swapped out its lackluster Iron Duke four-cylinder for a better-performing V6, the Fiero was able to live up to the fun promised by its alluring design. This was especially true of last-gaps '88 editions, which also featured a complete suspension re-think.
3. Lotus Elise
The Lotus Elise was never an inexpensive automobile, nor was it priced at the same level as some of its similarly-exotic European sports car competitors. Often checking in at three-quarters of the price of Corvette, it was able to leverage its extreme focus on lightweight design in order to deliver some of the purest handling available on the market.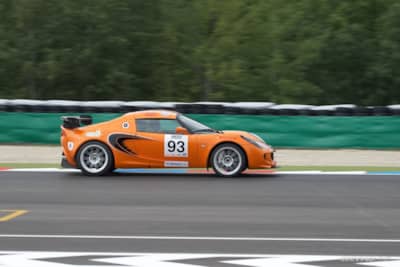 A big part of the Elise's lower priced formula was the decision to source its engines from Toyota. More specifically, the same four-cylinder unit found in the decidedly pedestrian Corolla sedan. Over time, this engine would also add forced induction in a bid to pile more speed onto an already-appealing track day package.
4. Porsche Boxster
Again, the Boxster was never cheap, but until the Cayenne SUV appeared on the scene it was the least-expensive Porsche money could buy, and early models were priced significantly lower than their rear-engine 911 siblings.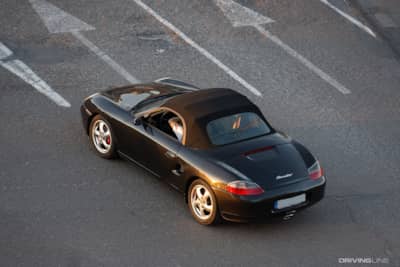 Although plagued with an IMS bearing failure issue that affected 10 percent of early production, the Boxster is an absolute bargain today, often selling for less than slower, less-modern front-engine Porsches from the 90s like the 944.
5. Acura NSX
How does the Acura NSX make this list? It's simple: in 1991, the mid-engine, first-time supercar from Honda cost $62,000. The Ferrari 348 (which it emulated in terms of design) was a whopping $90k for a base model, and well over six figures once options were involved.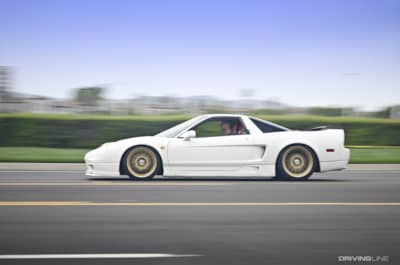 In terms of performance, the cars were on near-even footing, with the Acura giving up only a few tenths of a second in the sprint to 60-mph, and coming through with excellent handling on a road course thanks to its well-balanced chassis. Oh, and it was significantly less expensive to own than the Ferrari, too, with the 348 notoriety for costly maintenance schedules and questionable reliability.
6. Fiat X1/9
The Fiat X1/9 offered Bertone styling, questionable Italian reliability, and respectable, although eventually out-classed, performance. The car cost roughly the same as an import family sedan in the early 1970s, and rose to match the MR2's sticker by the mid-1980s.
Although rarely seen today due to rust issues that plagued much of Fiat's 70s output, it was a unique and inexpensive way to sample mid-engine design during a time when few automakers were experimenting with that type of platform.
7. Mazda Autozam AZ-1
The Mazda Autozam AZ-1's outrageous gullwing doors and mini-exotic looks obscure the fact that this three-cylinder kei car was aimed at budget-conscious drivers who needed an efficient and small automobile to keep them in a lower tax bracket at licensing time.
Autozam was in fact its own division for Mazda when the AZ-1 was sold in the 1990s, and it was powered by a Suzuki engine that would go on to motivate that company's Cara, which was a rebadged version of the sprightly coupe.
The Porsche 914 was another mid-engine sports car classic. Click here to learn more about this often-overlooked German performance machine.