2020 C8 Corvette Stingray Convertible Released
Back in 1953 when the Corvette first debuted it was only available as a convertible. The new Stingray convertible draws on that legacy as the first hardtop and mid-engine convertible in Corvette history.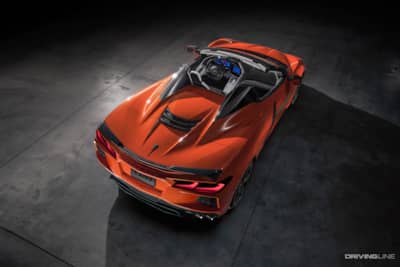 Unlike many convertible versions of cars, the new Stingray convertible looks natural, like it was designed for a removable top, rather than some vehicles where the convertible version was clearly an afterthought. Not only does it look great, but it's priced right, too. According to Brian Sweeney, Chevrolet U.S. vice president, "The convertible will be priced only $7,500 more than the entry 1LT Stingray coupe."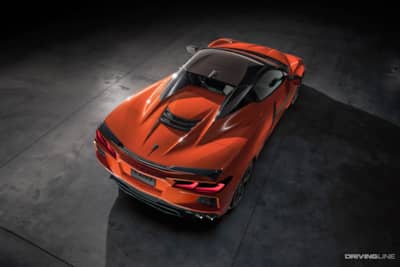 Maintains Decent Storage Capacity
The mid-engine 2020 Corvette was engineered as a convertible and therefore preserves the tunnel-dominant structure and die-cast parts found in the coupe. Likewise, the hardtop stows "seamlessly" into the body and retains the ability to store two sets of golf clubs in the trunk with the top down. Adding to its relative practicality is the fact that it also has a front storage compartment that can store an airline-spec carry-on and a laptop bag.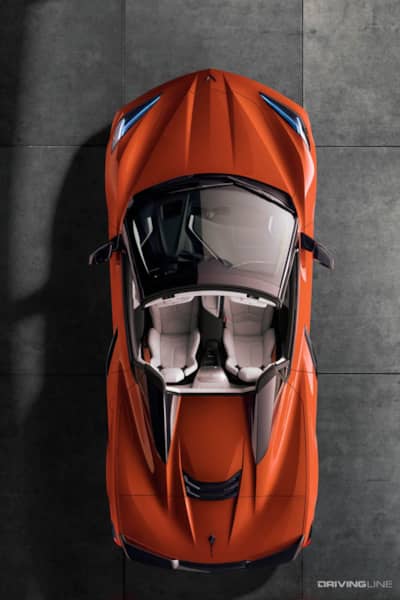 Of course, the hardtop decreases cabin noise, increases security and has a more integrated look that the model's previous softtop designs. "Our goal from the beginning was to make sure customers didn't have to sacrifice any functionality, performance or comfort when choosing the hardtop convertible," said Josh Holder, Corvette program engineering manager. "We managed to keep the same design theme as the coupe, as well as the exceptional storage capacity and track capability."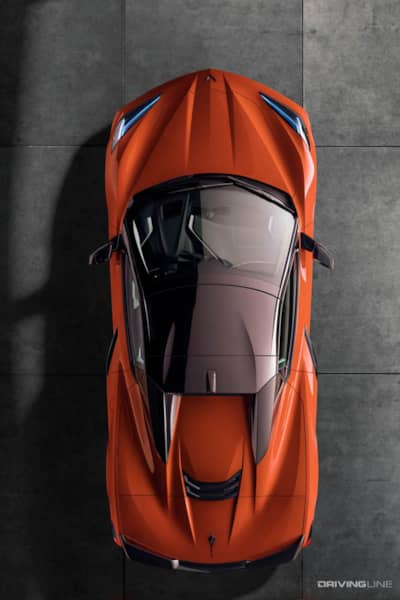 Adjustable Rear Window
Other notable details about the convertible are: the two-piece top can be activated at speeds up to 30mph, and it can retract in as few as 16 seconds. For the first time, the top uses six electric motors to actuate (versus hydraulic systems) which increases reliability and uses encoders for more precise control. The rear divider glass window located in the middle of the vehicle can be adjusted up or down regardless of the position of the top.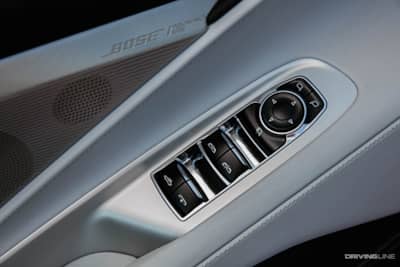 No Performance Compromises
Don't worry performance fans, the convertible is powered by the same next-generation 6.2L small block V8 LT2, naturally-aspirated engine that produces 495hp and 470 Lb-ft of torque. They also ensured that the roof design of the convertible, combined with the same rear spoiler on the Z51 Performance Package, results in identical drag between the coupe and the convertible with the top up.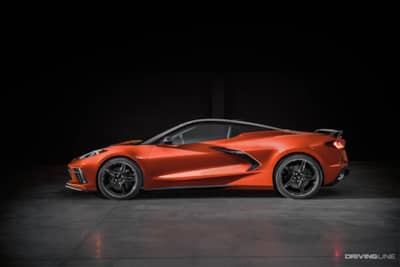 Click here to learn more about the new technology of the mid-engine Corvette Stingray.