7 of the Oddest Vehicles Spotted at the 2017 Woodward Dream Cruise
The Woodward Dream Cruise's 8-mile-long route stretches over two one-way, three-lane roads that head north and south between 9 Mile to 17 Mile Road. Such a massive stretch of road gives every niche in the hobby its own place in Woodward Avenue's history.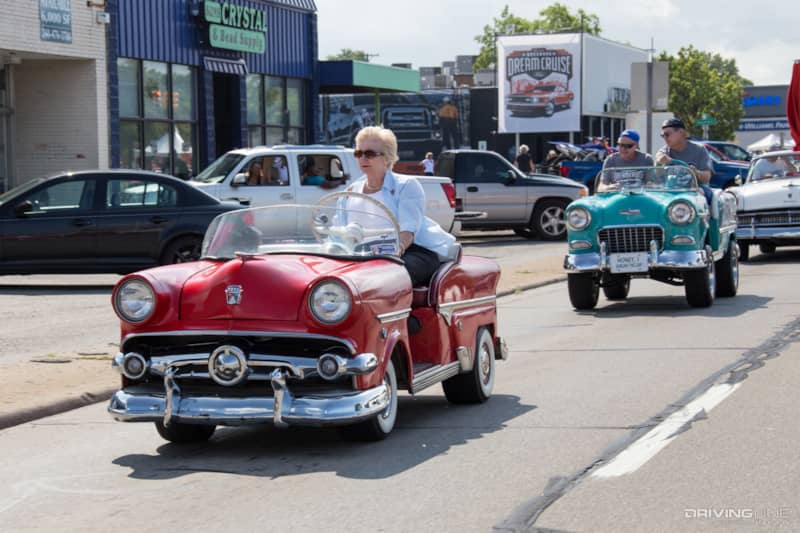 Within the sheer mass of vehicles are one-off oddities so obscure, that just a glimpse of them is sure to leave an imprint on your mind.
1. Bulbous but Badass Bus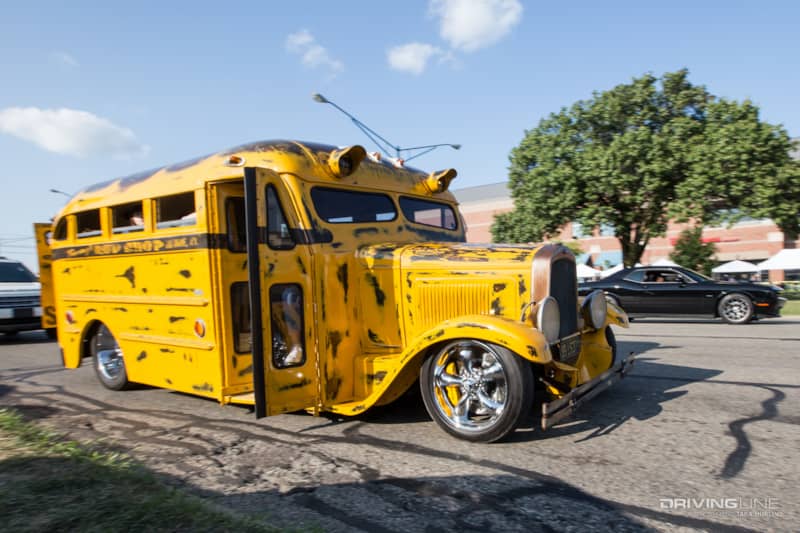 Take this yellow bus, for instance. Its narrow frontend gives way to a bulbous body. The patina air-bagged bus is as comical as it is badass. I'd love to hitch a ride on this pavement-scraping short bus.
2. Big, Comfy Couch on Wheels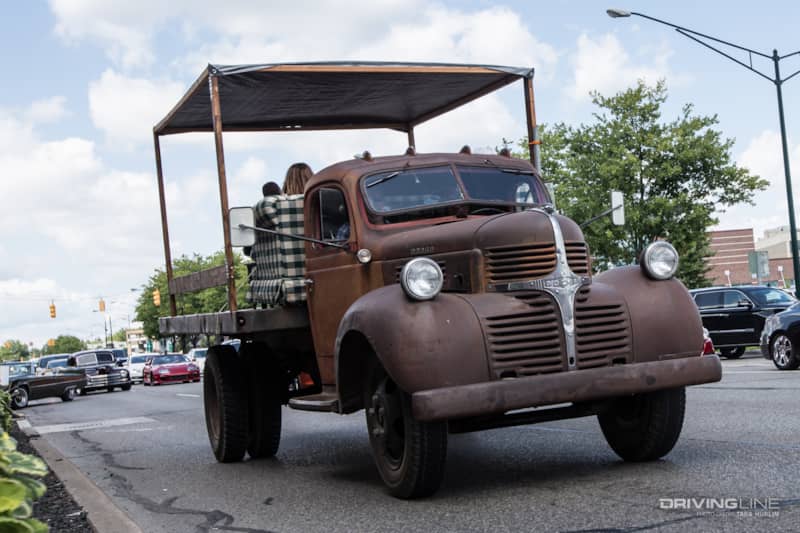 These folks have the right idea. Shaded seating along Woodward Avenue is hard to come by, but they stepped it up another notch by creating a rolling platform with couches for seating to cruise in comfort. 
3. Cosmic Cruiser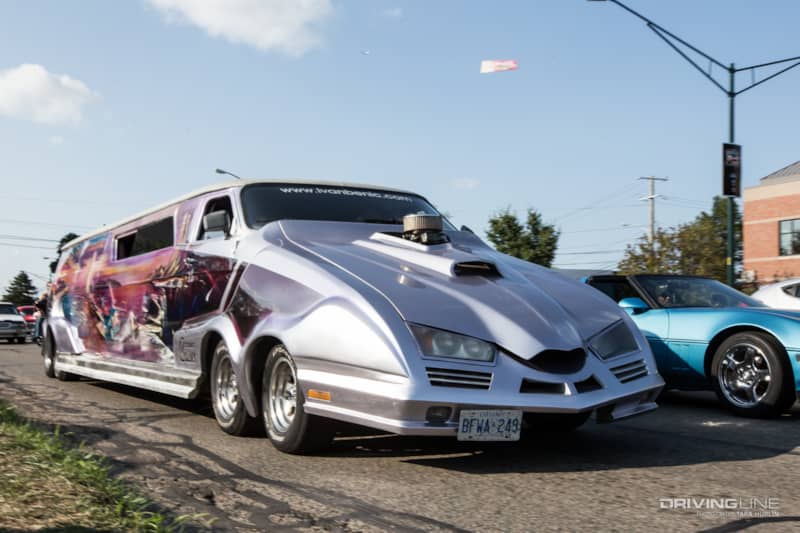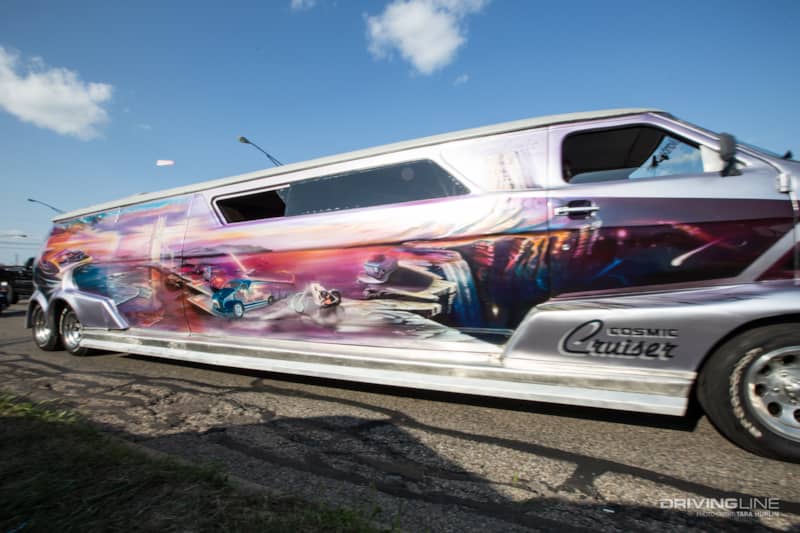 Love it or hate it, this wild wedge-headed sportscar, custom van and limo mash-up draws a crowd, and rightfully so. It took owner and builder Ivan Benic well over a decade to complete this Cosmic Cruiser. Rumor has it that the interior is fitted with a computerized bar. The exterior showcases the wildest wrap-around airbrush mural inspired by hot rod history.
4. Happy Hippie Citroën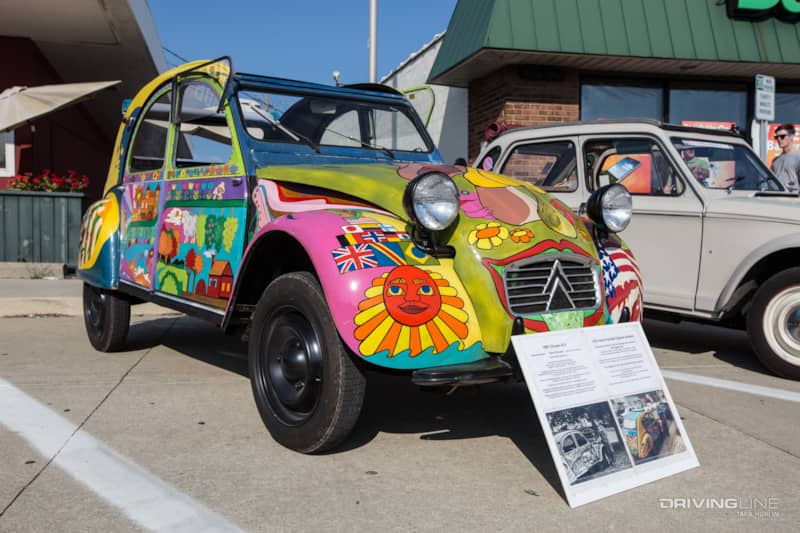 This Citroën attracted more attention than most, and from what we saw, it remained parked in front of the Shish kabob takeout place for the majority of the day (which had delicious food, by the way). From the window of the restaurant, I watched every nearby camera holder take multiple photos with smiles stretching wide across their faces. The color palette of happiness was adored by many.
5. Doodle-Friendly Sedan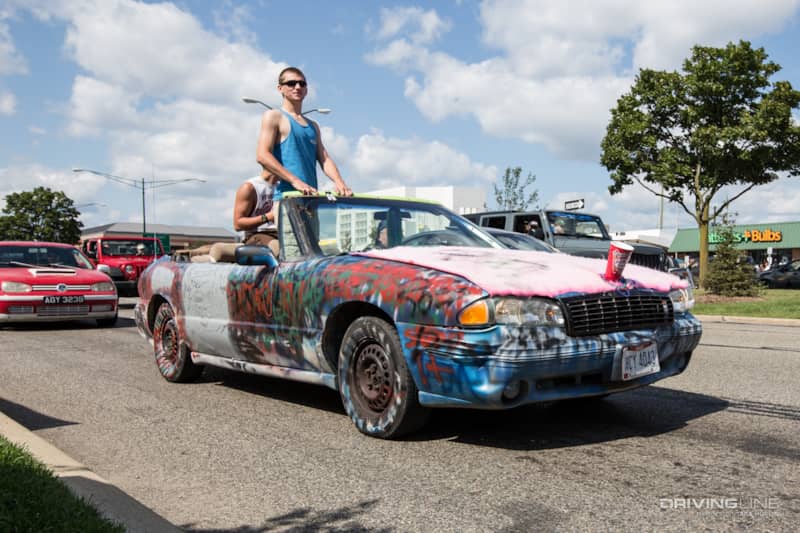 A handful of crafty creations were spotted cruising the strip. This furry-hooded sedan passed by — the owners invited inquiring minds to sign and doodle along the sides. Why? Well, we aren't exactly certain.
6. Crazy Corolla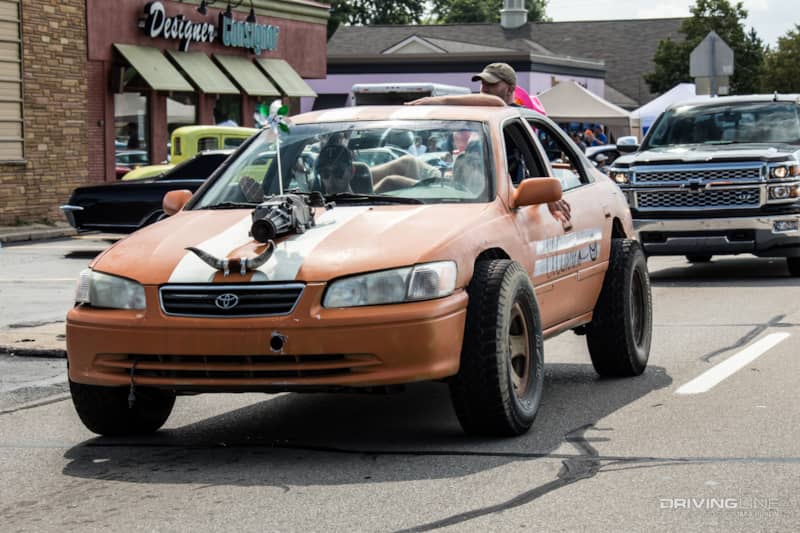 A just-for-the-heck-of-it, off-road beater car was given some extra flare, including a real (but fake) supercharger bolted to the hood. The remnants of this Toyota Corolla were butchered "El Camino"-style, with the wheel wells cut out for larger tires.
7. Hot Rod-Cycle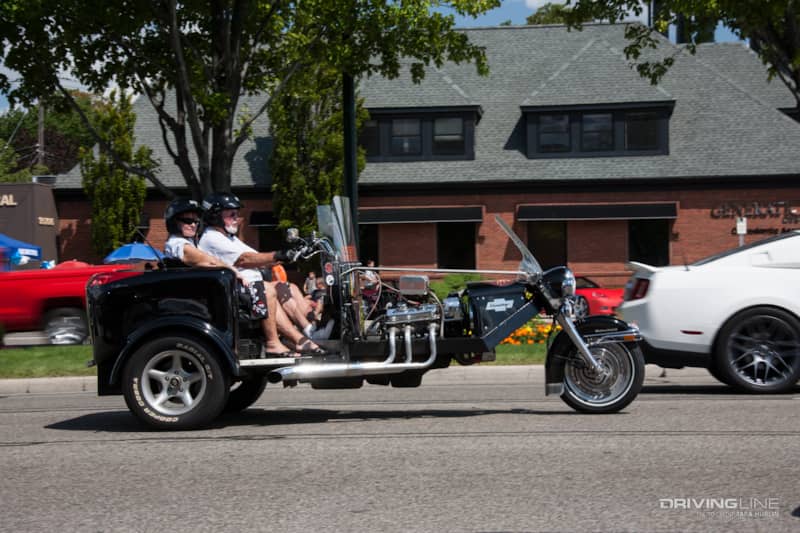 When stuck between the choice of getting a motorcycle or a hot rod, who's to say you can't have the best of both worlds? Here you can sit side-by-side with your loved one and still have the wide-open road straight ahead, paired with the ability to sit directly in front of a shiny engine sporting classic chrome headers.
There were rumors of a "Toy Story car," which was described as a basic sedan with every imaginable toy from the "Toy Story" movies glued to the body without an empty space in-between. We have yet to see this aforementioned artistry and will be back to look for it next year. Aside from the quirky vehicles rolling down the Avenue during the Dream Cruise, a myriad of fun-havers let their freak flags fly. All the hot rods, customs, muscle cars and imports cruising down Woodward in unison is a sight to behold, but it's the people who make the Woodward Dream Cruise what it is today.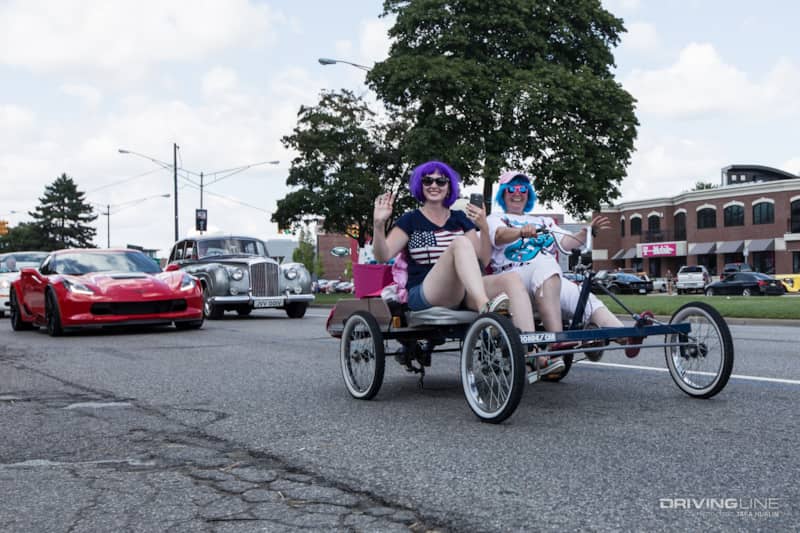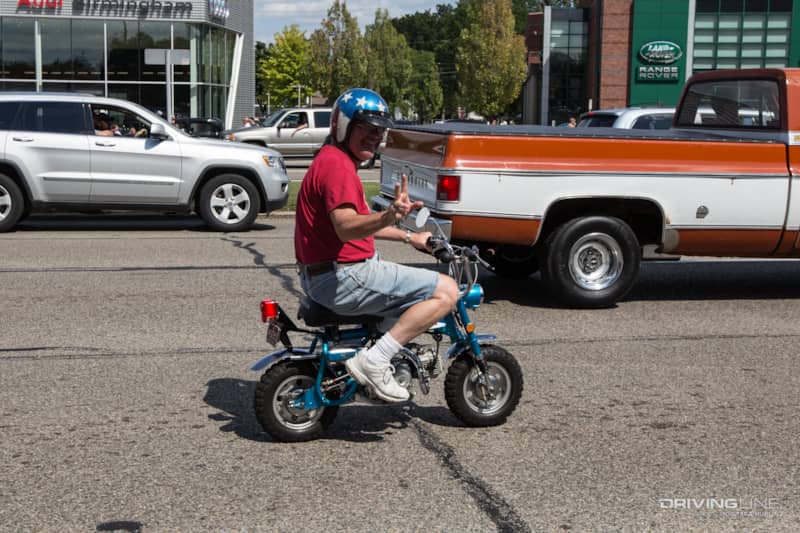 Hungry for more? Head on over to our main event gallery!