7 Surprising Concepts From Geneva Motor Show
Concept Cars, also known as "Automotive Blue Sky Thinking," are a means for manufacturers to try out ideas in public to see what the reaction is. Some concept cars are more down to earth than others. Either way, they are one of the staples of major auto shows, and the 2017 Geneva Salon was no exception to this rule.
Beginning With A One-Two Punch From Aston Martin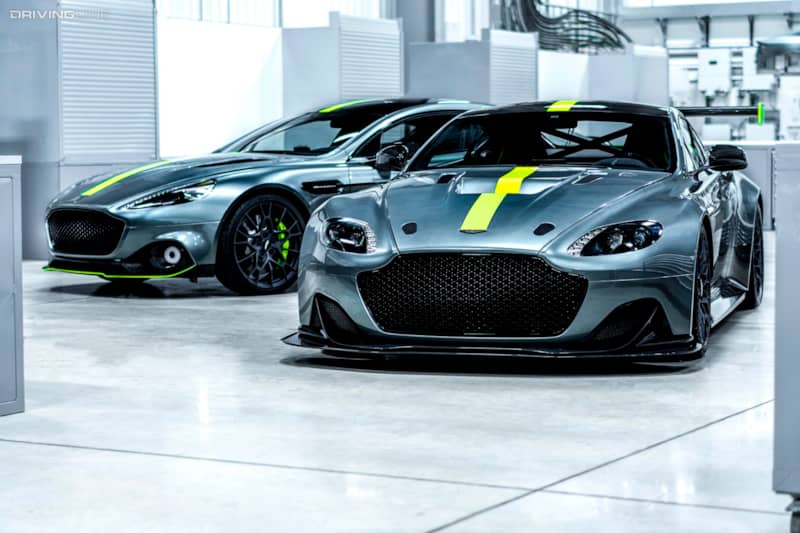 Aston Martin have been busy floating a new brand, AMR, and bringing two concept cars to illustrate this new direction. "AMR" will be familiar to those who pound the endurance sports car racing beat, as the acronym for "Aston Martin Racing." Aston Martin explained their aims:
"Aston Martin has chosen the 2017 Geneva Motor Show to launch AMR - an exciting new brand that brings a new dimension of race inspired dynamism and performance.
Reflecting Aston Martin's racing pedigree, AMR takes technology and inspiration from motor sport to amplify the sporting prowess present across the model range. With enhanced performance, sharper dynamics and more powerful design language, AMR takes Aston Martin's road cars to new and exciting extremes."
This is not the first time that performance sub-brands have been created, think BMW's "M" or Audi's "RS," but this appears to be somewhat more hard core and focused. The new direction comes after the sell-out successes of Aston Martin's own Vantage GT8 and Vantage GT12. It seems customers are prepared to spend big time to get something even more special. So what did Aston Martin unveil in Switzerland? Two cars that illustrate perfectly the direction that AMR is hoping to travel, assuming that the customers will follow...
1. Aston Martin's Rapide AMR Will Blow Your Socks Off
The Rapide AMR claims to be the fastest (210mph) and most 'thrilling' four-door car on the market.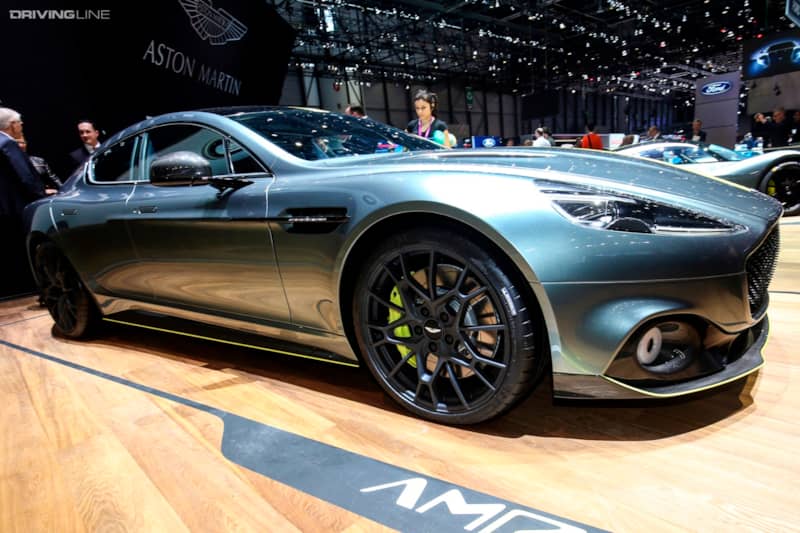 In common with the rest of the planned AMR models, it has a revised engine, aerodynamics and interior, with generous use of carbon fiber inside and out.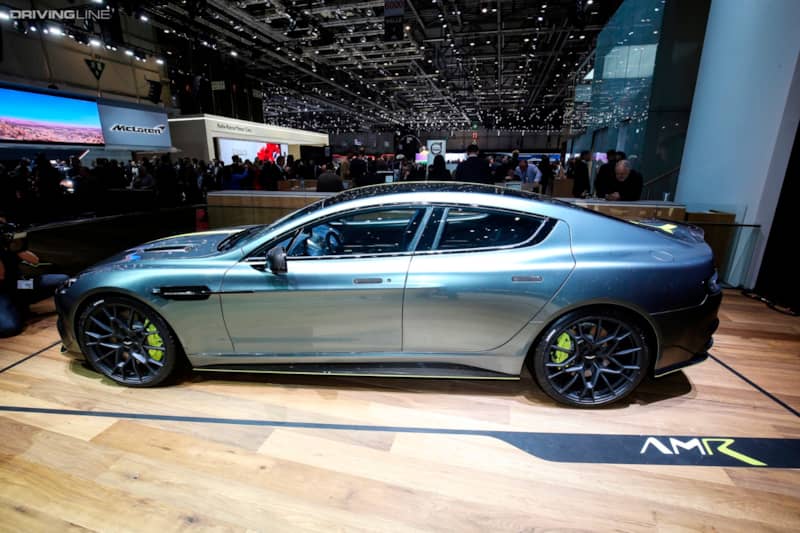 2. Aston Martin's Vantage AMR Pro Is A Racer
The Vantage AMR Pro is solely intended to be a track day car, not for use on the road. It is powered by a development of the GT4 race engine and uses the same bonnet and rear wing as the World Endurance Championship class winning LM GTE racer.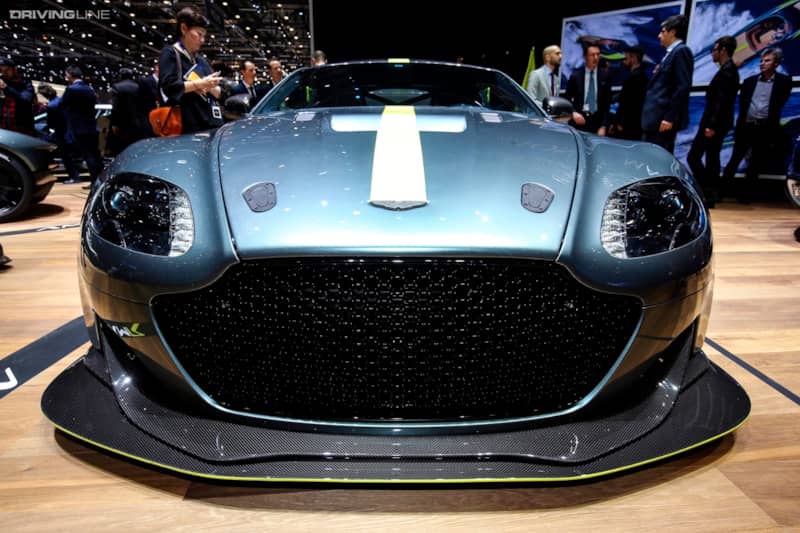 Though designated as concepts, Aston Martin CEO, Andy Palmer, confirmed that these striking cars will make it in to production:
"As passionate enthusiasts of Aston Martin's competition pedigree, AMR is something we have wanted to bring to fruition for some time. Cars such as the Vantage GT8 and Vantage GT12 confirmed that our customers love raw, race-bred models, but we also knew there was an opportunity to create cars that offer a sharper performance focus but stop short of those truly hardcore, special series models. With the AMR brand we have the perfect platform to deliver both.
As proof of that intent I'm incredibly excited to announce that we will be putting both the Vantage AMR Pro and Rapide AMR into production: the Vantage in an extremely limited series of no more than 7 cars; the Rapide as a run of only 210 cars. They are the start of something very exciting - a programme that will eventually see an AMR version of every model in the Aston Martin range".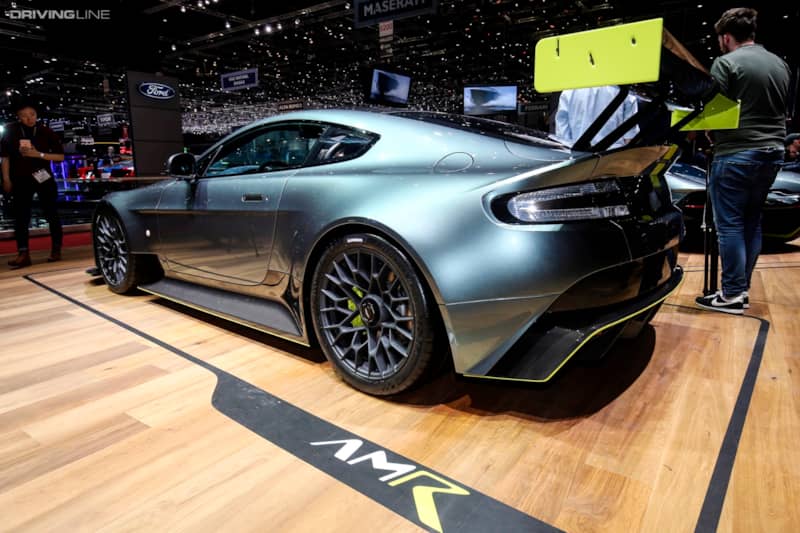 Nothing as vulgar as money was mentioned at the show, but expect to pay handsomely for either of these very special cars.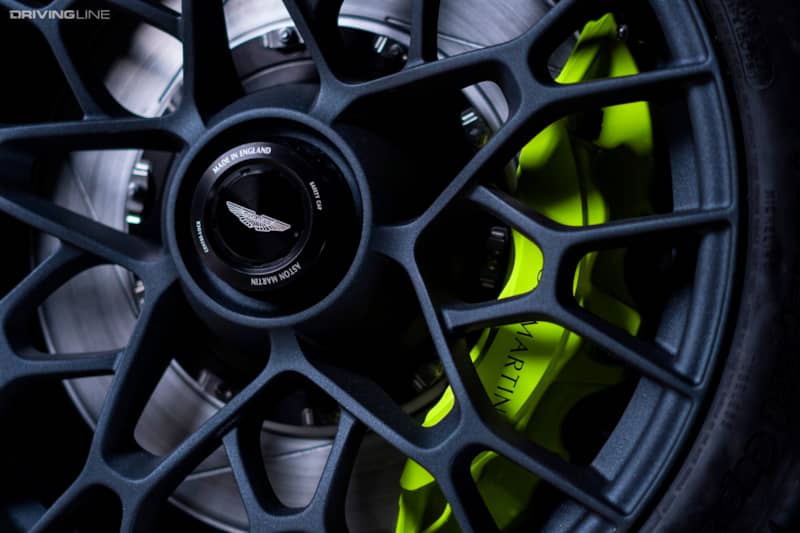 3. It's Electric! The Bentley EXP 12 Speed 6e
Another concept car only for those folks with deep pockets was the Bentley EXP 12 speed 6e, though it is not yet certain that this will actually hit the production line. What makes it different from any previous Bentley is that it has an electric powertrain.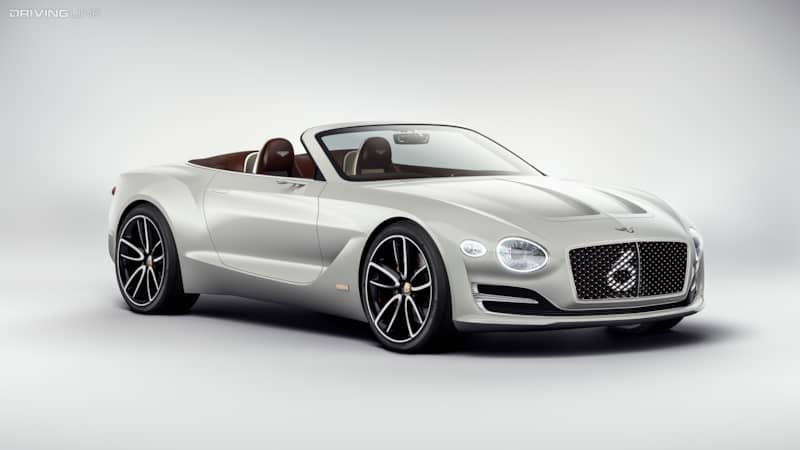 The two-seater convertible is a development of the EXP 10 Speed 6 concept that I admired at the 2015 Geneva Salon.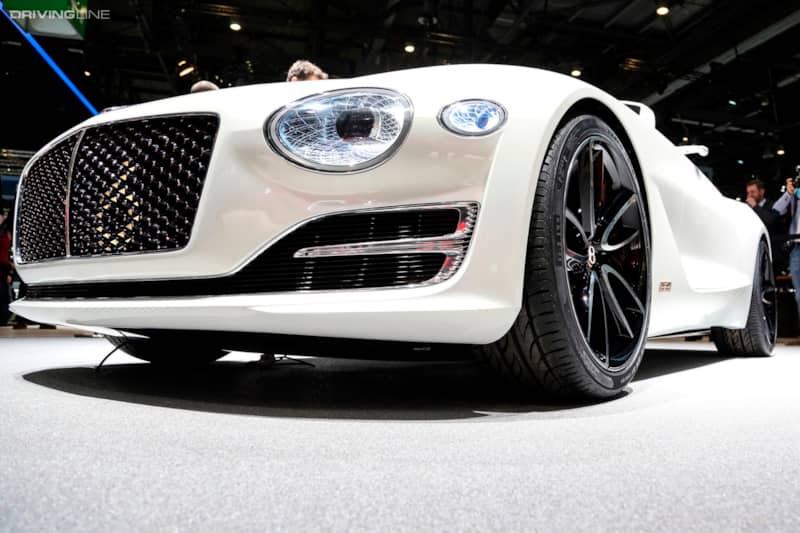 The interior is up to Bentley's usual high standard, with a mix of traditional leather and science fiction-style buttons straight out the movies.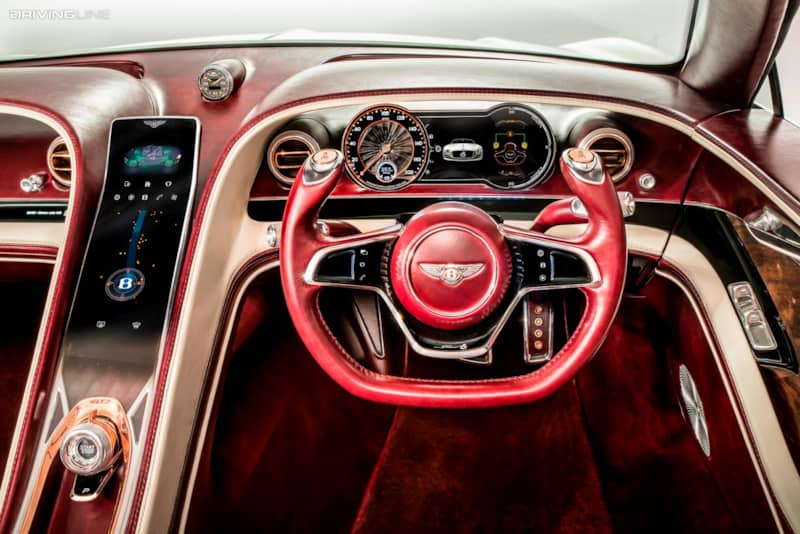 But the EXP 12 is a real project as Wolfgang Dürheimer, chairman and chief executive of Bentley Motors, declared:
"The EXP 12 Speed 6e is a concept to show that Bentley is defining electric motoring in the luxury sector, with the appropriate technology, high quality materials and refinement levels you'd expect from a true Bentley. This concept enables us to engage with luxury customers and gather feedback on our approach.
Bentley is committed to offering an electric model in its future portfolio and we are interested to receive feedback on this concept."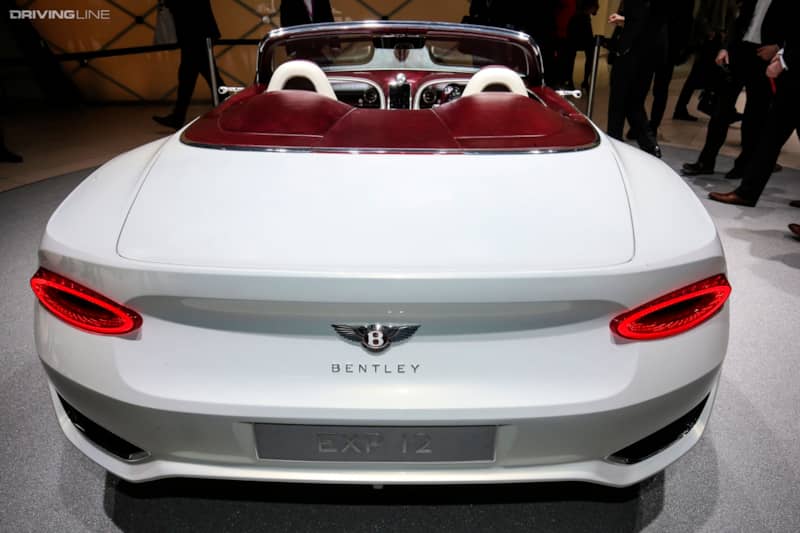 Precise details about the powertrain were not forthcoming and it is known that the company is deciding whether to expand its SUV range beyond the Bentayga or build the EXP range, time will tell. Personally, I think that there is an ample sufficiency of SUVs already in existence, my vote goes to the EXP, coupe or cabriolet.
4. Zooming Toward the Future With Toyota i-TRIL
Concept cars are usually perceived as wild high performance creatures – and while not high performance, Toyota have certainly proved the "wild" part of that statement with this...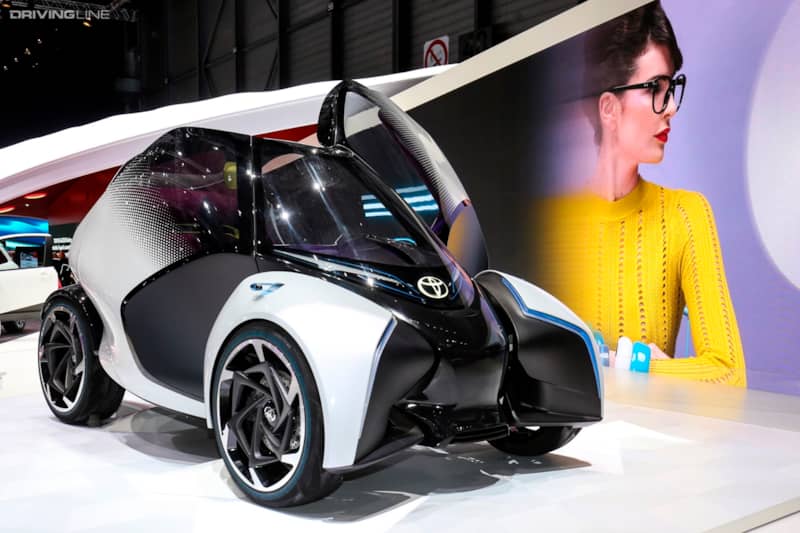 The Toyota i-TRIL is an electric three-seater, with a one-plus-two layout. There are no pedals – so steering, acceleration and braking is all carried out via drive-by-wire technology. The i-TRIL is operated by left- and right-hand control nodes, like a computer mouse. Alternately, it is also designed to operate in autonomous mode following the growing trend.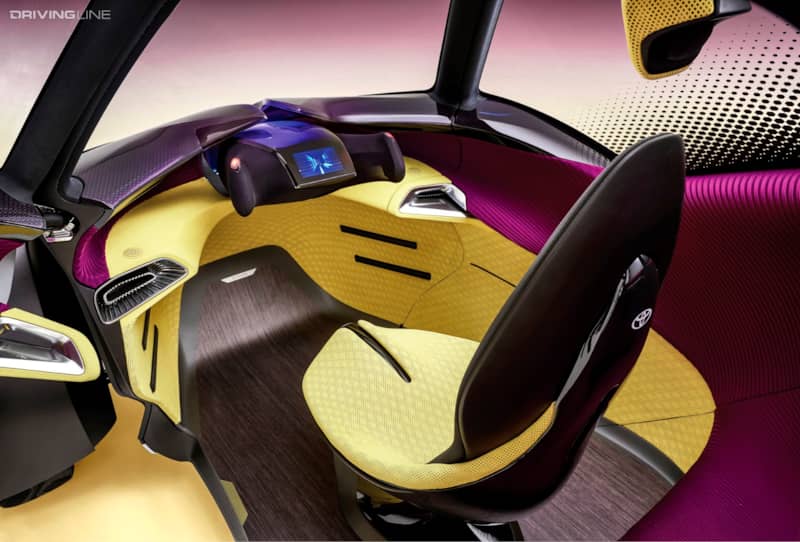 According to the press release that accompanied it's reveal, the target market is pretty specific (and leaves you scratching your head just a bit):
"The i-TRIL has been developed with a new type of customer in mind: a sophisticated, single, 30-50 year old active female with two children and a vibrant lifestyle. And she lives in a SMESTO (Small to Medium Sized TOwn)...
European Union studies on the future of cities have suggested that, rather than further expansion of already vast metropolitan areas such as London and Paris, the continent will witness a steady increase in growth of built-up areas adjacent to existing cities, in the manner of medium-density suburban pockets of development.
The number of such SMESTOs in Europe is already significant, and their inhabitants travel extensively to take children to school, shop, visit restaurants and socialise. As such, their sometimes difficult, stop-start mobility requirements are for small, agile and urban-friendly vehicles.
Toyota's research with SMESTO-dwelling target customers identified an active mother often torn between 'Me Time' and spending time with her children 'Kids Happy'; increasingly confident in her behaviour, she refuses to be a slave to those children."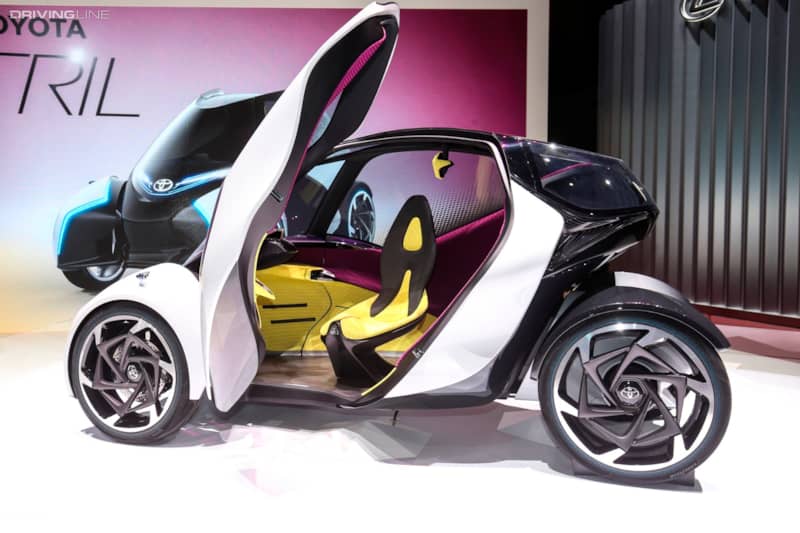 Quite how excluding men or fathers from the equation is social progress I will leave to others to debate – but certainly the concept of a "vibrant lifestyle" may have been lost in translation, it certainly would mean different things to different people. Joking aside, this an interesting and intelligent study on the problems of mobility in our increasingly crowded towns and cities. While I do not expect this to ever hit the dealers' showrooms, I would think that elements of it will be found in future city personal transport.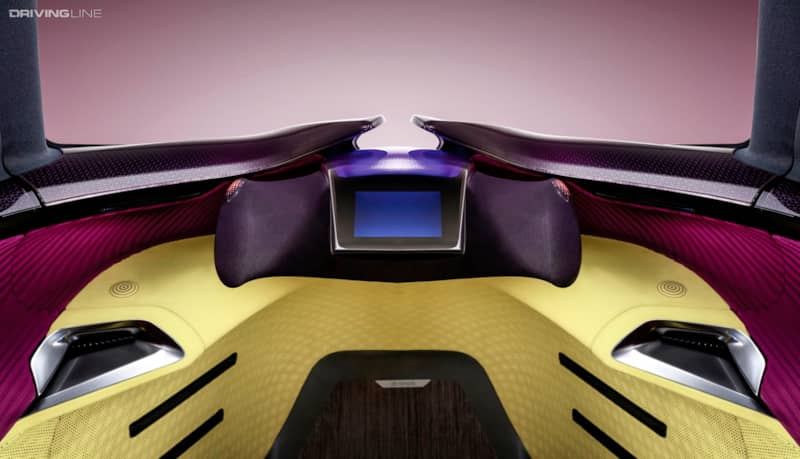 5. Vanda Electrics Designed A Flower... A Dendrobium, To Be Exact
There were a few traditional concepts at Geneva, including the Vanda Electrics Dendrobium hyper car all the way from Singapore. It is a high performance, zero emission two-seater from one of the leading companies in the field of electric transportation solutions.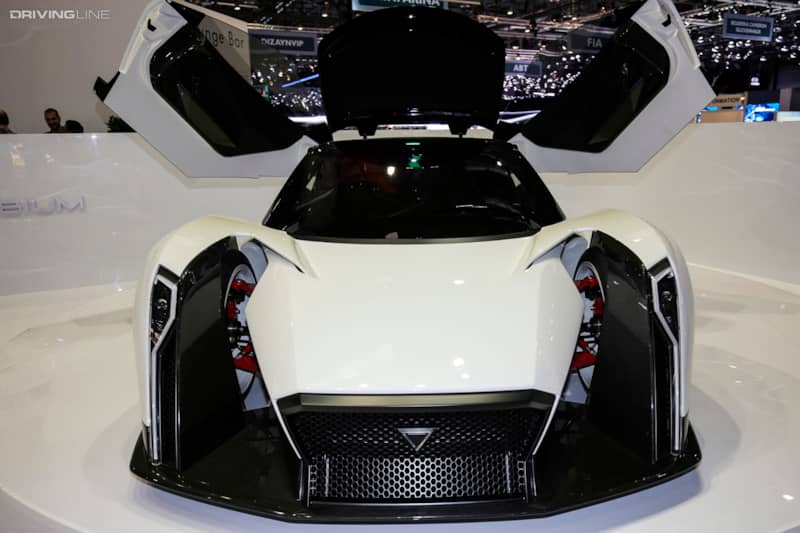 Although strictly a concept car at this stage, performance targets for Dendrobium are a top speed in excess of 200mph and 0-60mph in 2.7 seconds. The project will feature the latest lithium-ion battery and electric powertrain technology, calling on Vanda Electrics' own expertise and, of course, that of technical partner Williams Advanced Engineering.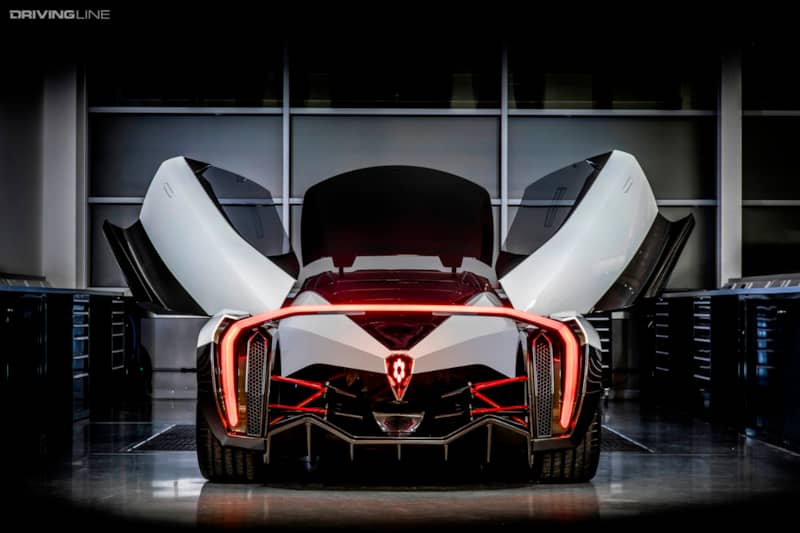 Designed by Vanda's in-house team, Dendrobium's remarkable shape incorporates an automatic roof and doors, which open in a synchronized manner, resembling a fully-opened dendrobium flower, a genus of orchids native to Singapore. This unique feature improves access to the cockpit, a perennial problem for hyper cars. Who knew a three-doored two-seater could solve this?!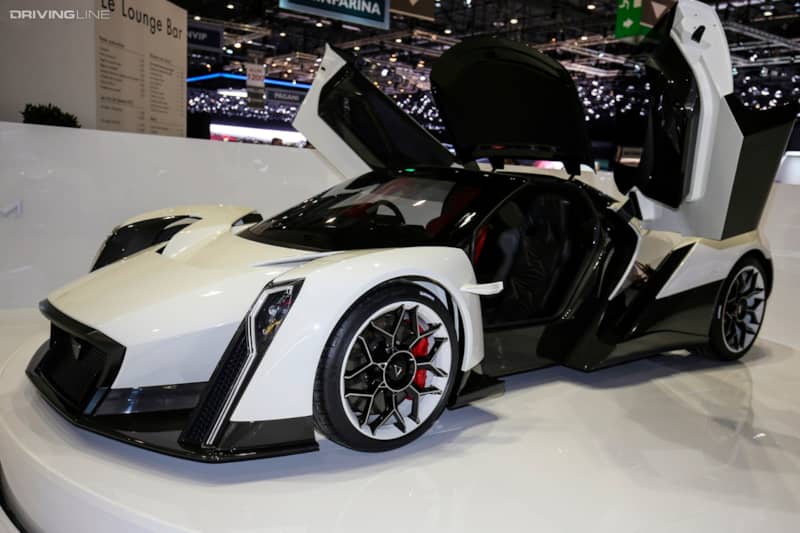 Larissa Tan, Vanda Electrics CEO had this to say:
"Dendrobium is the culmination of a dream. Our design team has had sketches of an electric hyper car on the drawing board since the mid-'90s, but that vision was many years ahead of its time. As electric technology has advanced, we have been able to revisit this vision and now, as we launch our revolutionary global e-mobility strategy, the timing is finally right for us to take the wraps off a halo model."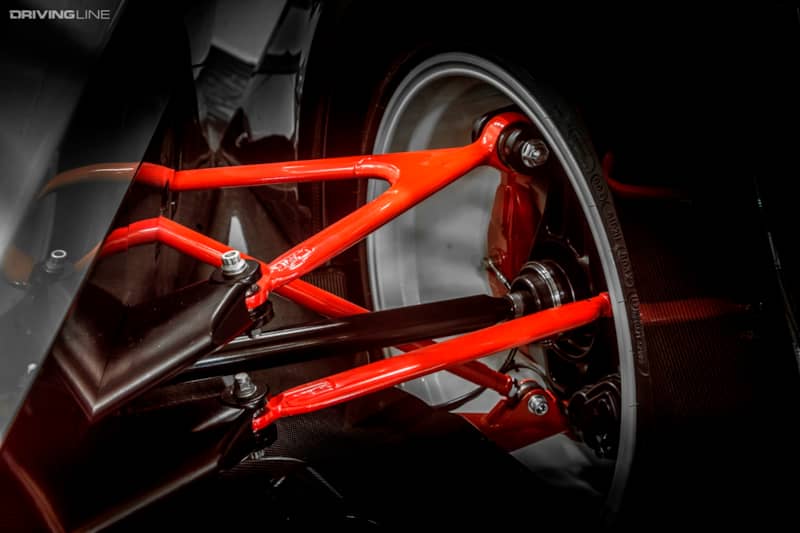 "We are looking forward to seeing the world's reaction to Dendrobium. This electric hyper car may just be a concept for now, but we have every intention of putting it into production. It sits at the top of our range and the production version will be a fitting showcase for the best in design and e-technology."
Brave words............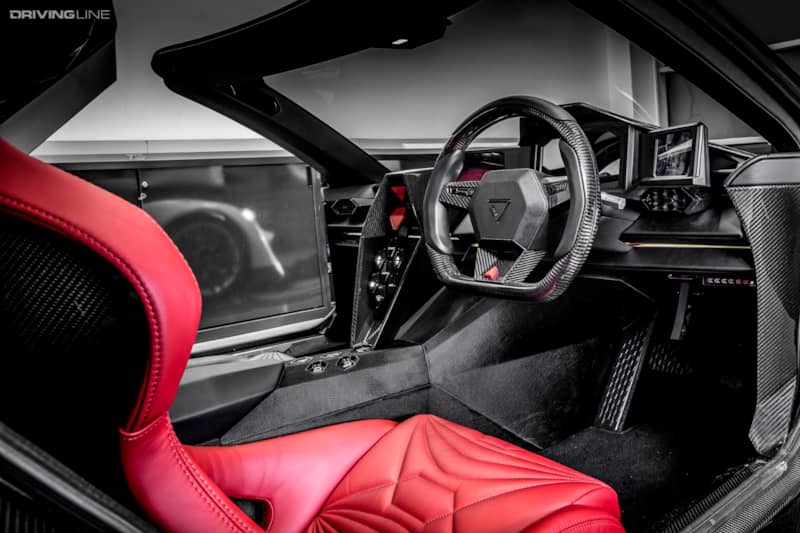 6. For Luxury AND Carrying Capacity, Mercedes Reveals the X-Class Truck
Back in the land of reality, Mercedes-Benz revealed its X-Class premium mid-sized pick up truck.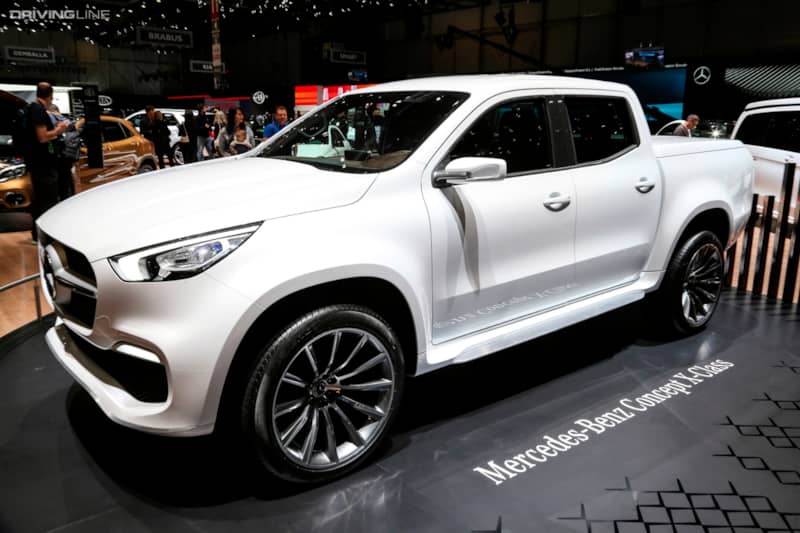 Due to come on stream later this year, the X-Class represents the first time that a premium manufacturer, such as Mercedes-Benz, has made an entry into the mid-sized truck market place.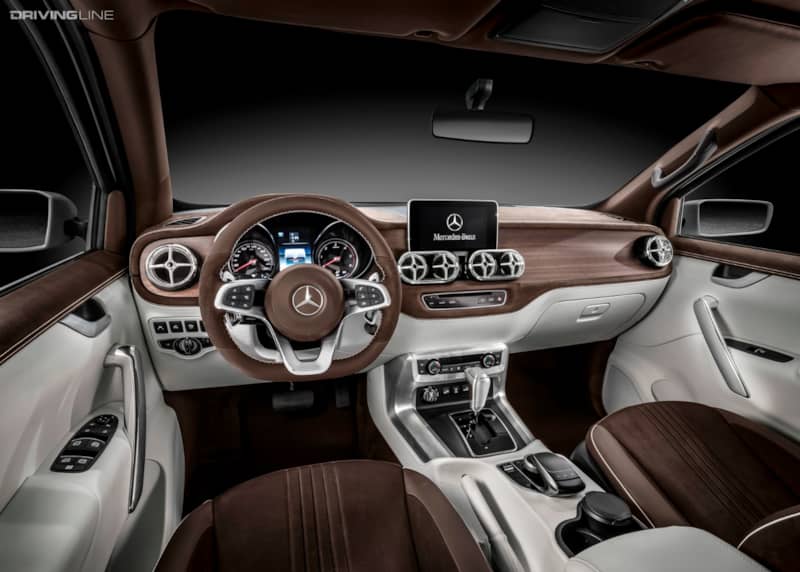 Mercedes-Benz declares that the X-Class will combine the hallmark strengths of a pickup – tough, functional, strong, and with off-road capability – with the classic qualities of a Mercedes-Benz – design, comfort, driving dynamics, and safety.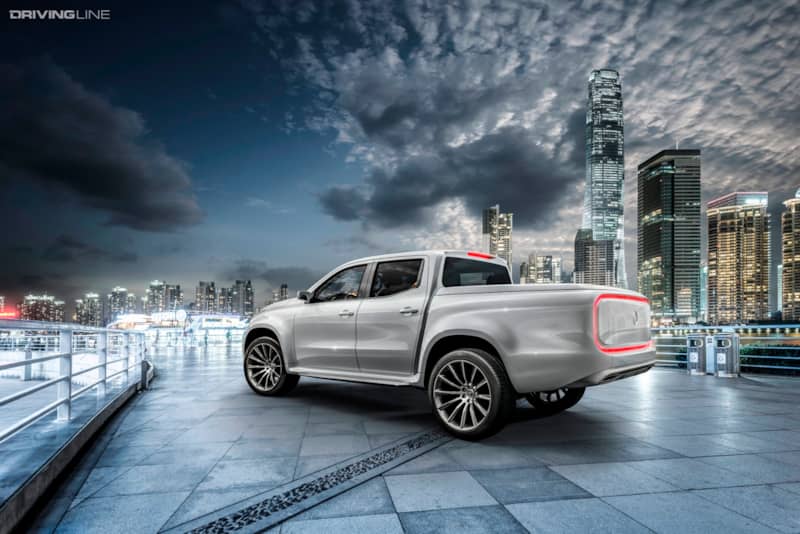 The only aspect of this promising debut that puzzled me was the statement on their release identifying "Key markets of Europe, Latin America, South Africa, and Australia". Even I can imagine that the USA and Canada should also be on this list, arguably at the top, given the scale of investment made by Mercedes-Benz in bring these vehicles to market. There will be an answer, I'm sure, I'm just not seeing it right now.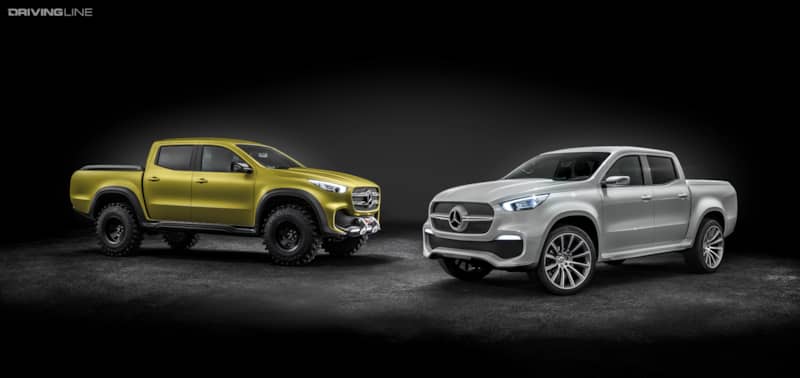 7. Bringing Sexy Back, The Mercedes-AMG GT Concept Is Released
Another concept, this time from Mercedes-AMG, was the GT Concept – a high performance, four-door Grand Tourer with its sights set on the Porsche Panamera, or even the Aston Martin Rapide.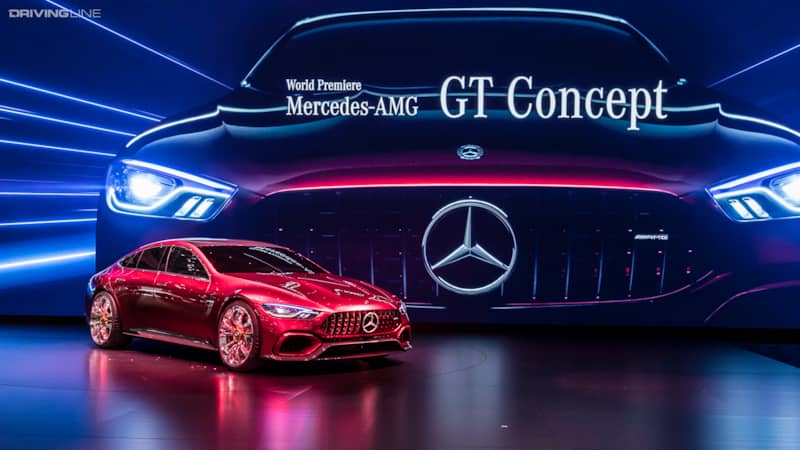 Powered by a 4L V-8 with twin turbochargers and an electric motor, the GT Concept would have a hybrid powertrain that can give out 800bhp. The battery technology comes from the Mercedes Formula One project and the car can run under full electric power when necessary or mandated.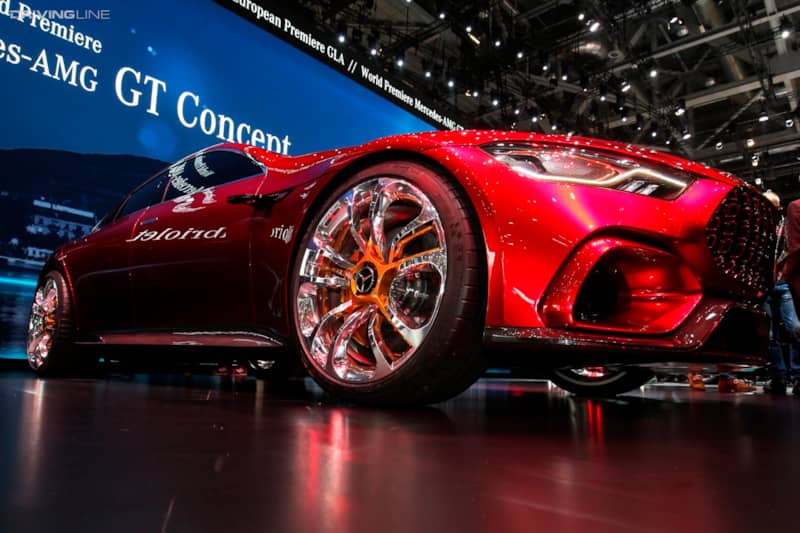 Extensive use of carbon fiber and advanced aerodynamics, combined with the huge power output, make the performance at super car levels with 0-62mph in under three seconds. The shattering speed is supported by four-wheel drive with torque vectoring.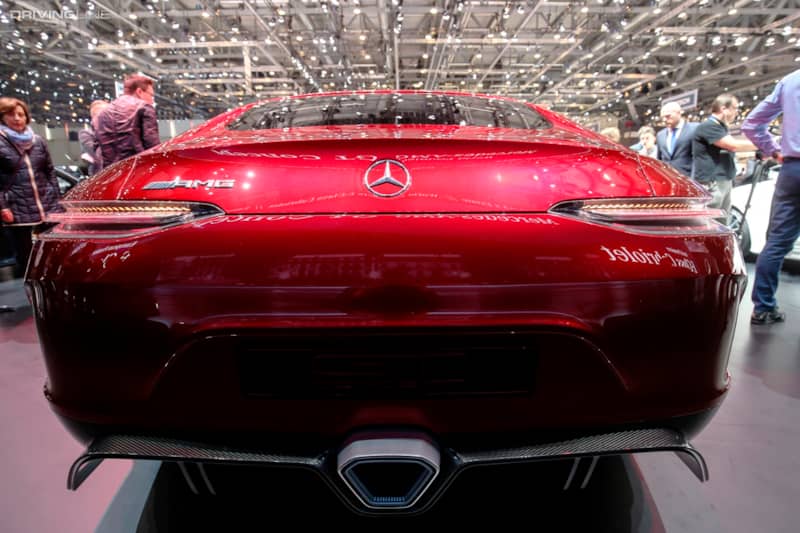 The GT Concept is the third model series after the SLS, AMG and AMG GT that comes from Affalterbach. The designation and fundamental design elements on the front- and tail-end denote the family affiliation to the AMG GT. The "EQ Power+" identifier on the mirror cam indicates the increased performance that can be expected from hybridisation at AMG.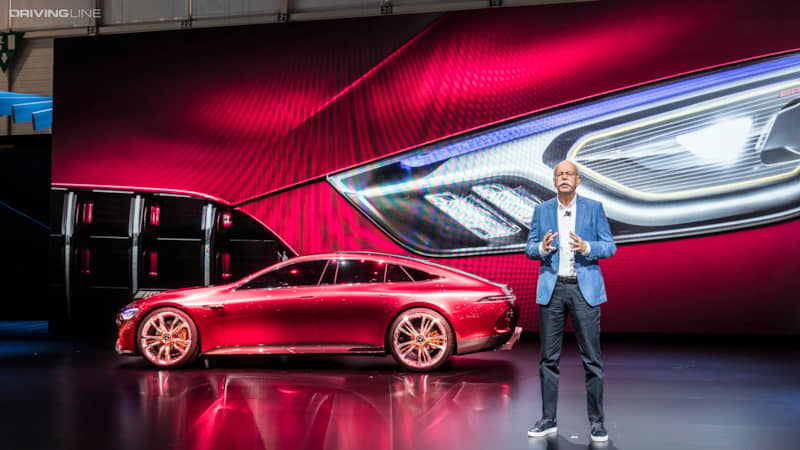 In the flesh it is very impressive – AMG-Mercedes appear to have another winner.