700hp Supercharged '70 Chevy Chevelle
Starting in the 1990's, muscle car enthusiasts started to look at the classic models from their youth differently. Cars that were considered top shelf performers in their heyday began to fall flat when compared to not only modern muscle cars, but other imports that had successfully combined budget pricing with a rewarding driving experience. Not content to forget their favorites from the '50s, '60s, and '70s, they turned to the aftermarket for help in bringing their classic muscle cars into the modern era of performance.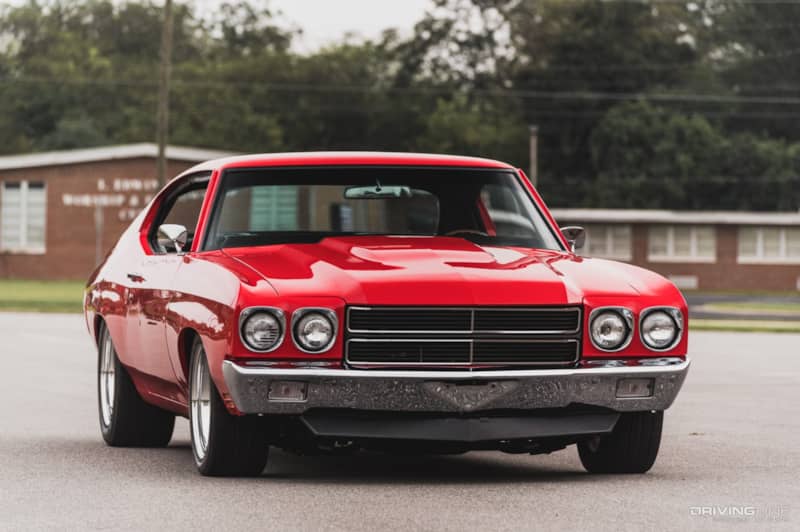 The philosophy, deemed the "pro-touring" style, saw upgraded suspensions, reimagined interiors, and most importantly, modern powertrains. In 1995, the introduction of the LS engine gave builders a compact, tunable powerplant that could be made to fit easily under the hood of classic nameplates.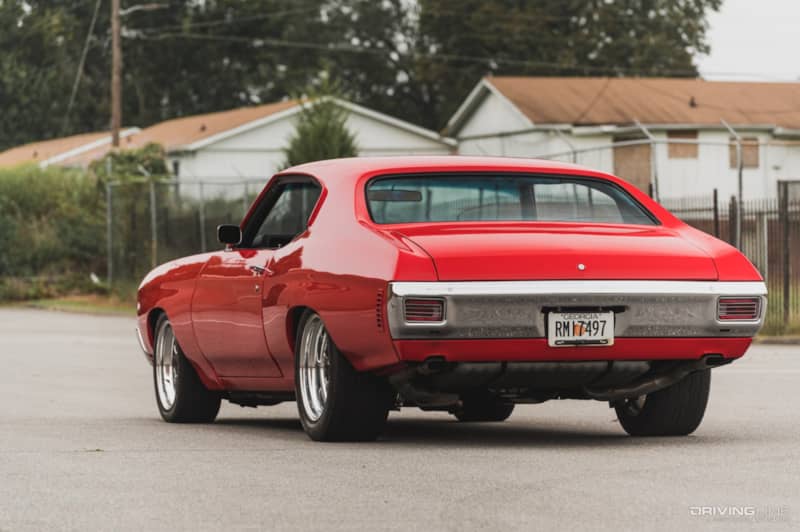 The result was unprecedented affordable power and reliability in a car that previously would been better left as a Saturday driver. When all of the areas of improvement were combined, the resulting car was the perfect mix of modern muscle performance and classic aesthetics.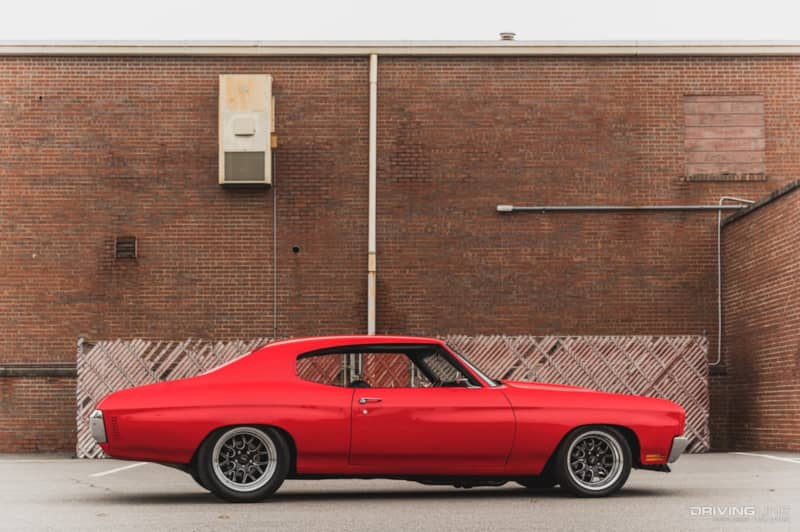 Of course, as time has passed, expectations for what counts as modern muscle has changed as well. The cars that first debuted the LS engines have, in fact, now reach classic status themselves. Muscle cars today feature magnetic suspensions, tech-filled interiors, and as much horsepower as owners want to pay for, with all three domestic manufacturers offering muscle cars with at least 650hp from the factory.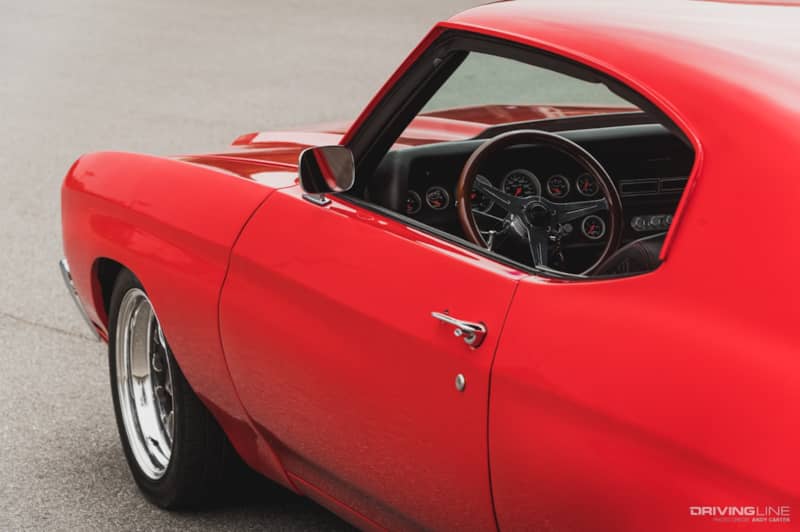 David Wiggins' 1970 Chevrolet Chevelle
As expected, pro-touring project builders weren't going to stay content with 300hp stock LS builds. The aftermarket has kept pace with the OEM's, and there's no limit to what a classic muscle car can become. That's the mindset that David Wiggins had when he got to work on his 1970 Chevrolet Chevelle.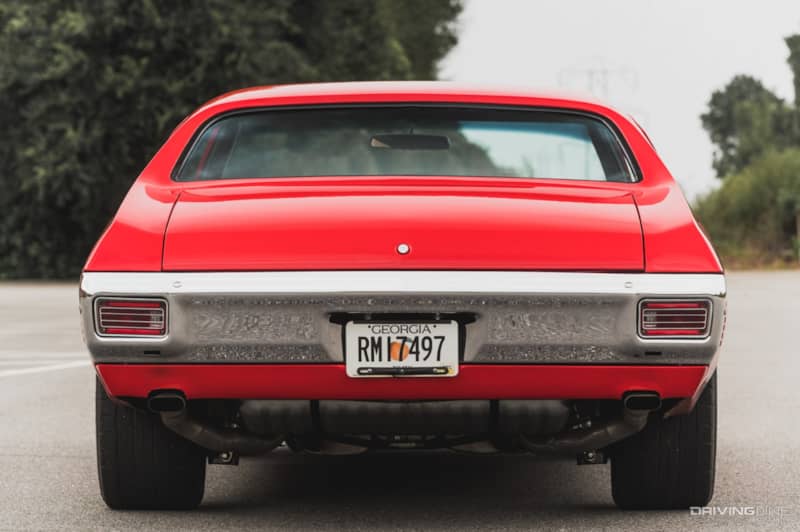 Turnkey Supercharged LS Engine Swap
Starting with Chevrolet's 6.2L LS3, the Chevelle received the engine that was first introduced in the fifth-generation Camaro SS and C6 Corvette. Speaking to the popularity of pro-touring philosophy, the engine was part of an entire turnkey package offered by Southern Performance systems.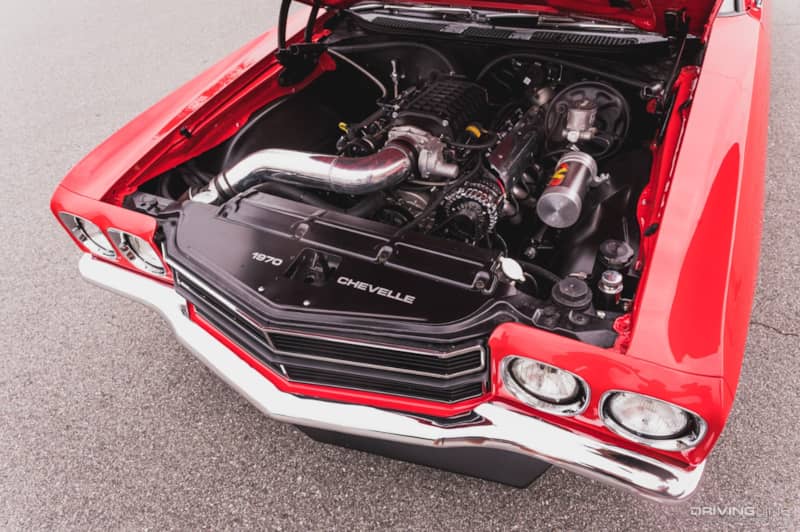 Although the stock 430hp would have been more than enough to motivate the 50 year old coupe, David installed a Magnuson 2300 supercharger to bring the power to 700hp. All of that power is sent to the wheels via a 4L80 transmission and Performance Torque Converter.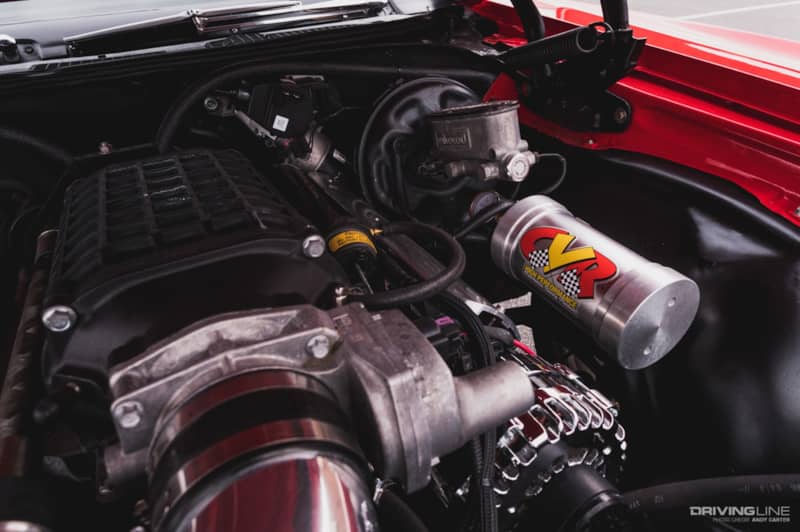 Upgraded Suspension
One area that modernity can provide a lot of improvement to classic muscle cars is in suspension design. This 1970 Chevelle was stripped of its antiquated soft, floaty setup and given a set of Viking double adjustable coilovers, front and rear.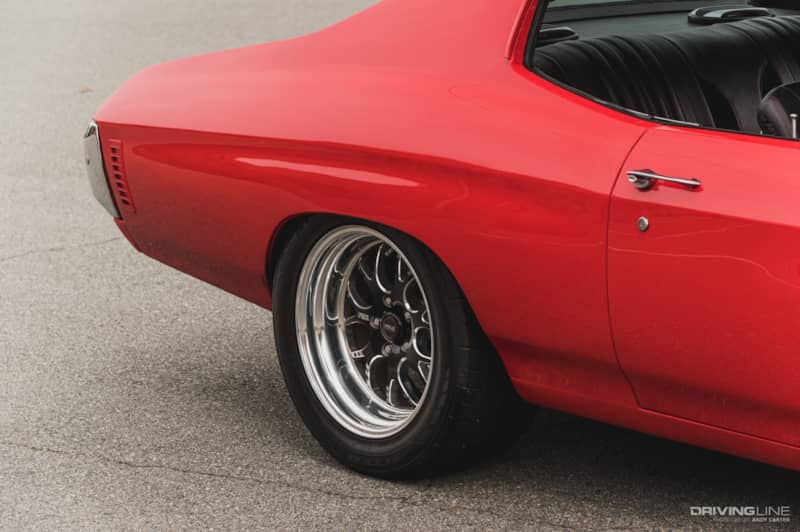 The front was tightened up with Speed Tech upper and lower control arms and a Heidt's sway bar while the rear received Heidt's control arms and a complimentary rear sway bar. The result is a planted, yet comfortable ride that is much more confidence inspiring than the stock set-up.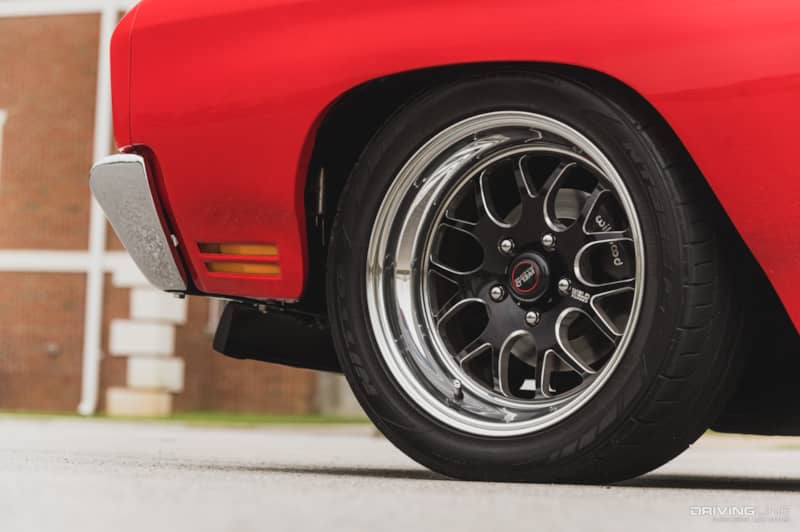 Wheels and Tires
To get all that power to the pavement, David mounted a set of forged Weld Racing wheels, with a respectable 17x8 up front and 18x10 in the rear. The wheels wear Nitto NT555 G2 rubber, with 245/45/17 up front and 295/45/18 in the rear. The meaty tires maintain the muscle car look  and increased traction from the advanced components of the ultra high performance tire that's necessary with such a high horsepower machine.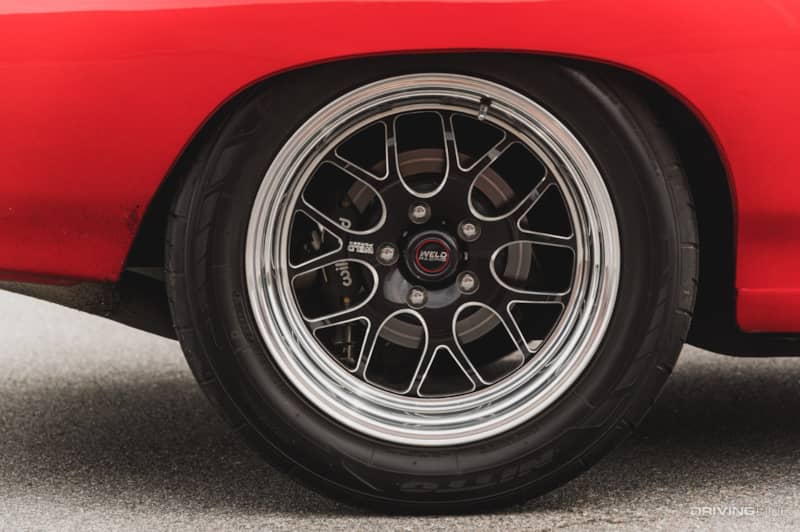 Interior
Inside, the Chevelle has received the full pro-touring come-up, with TMI custom interior pieces, a Vintage Air system, and an Autometer cluster. All in all, its a nice place to spend time driving a classic muscle car.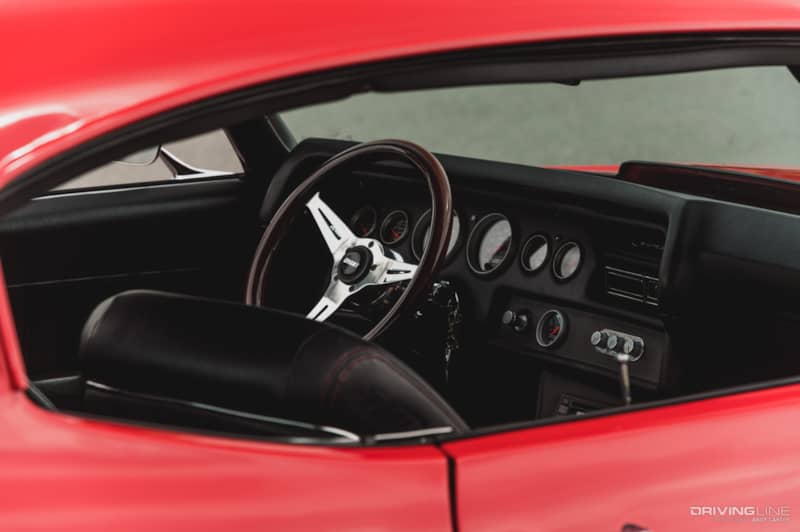 Watching the pro-touring market grow with the resurgence of America's love affair with the muscle car has been exciting. Fifteen years ago, the only muscle car available was the Mustang, with the Camaro and Challenger revivals existing only as concepts.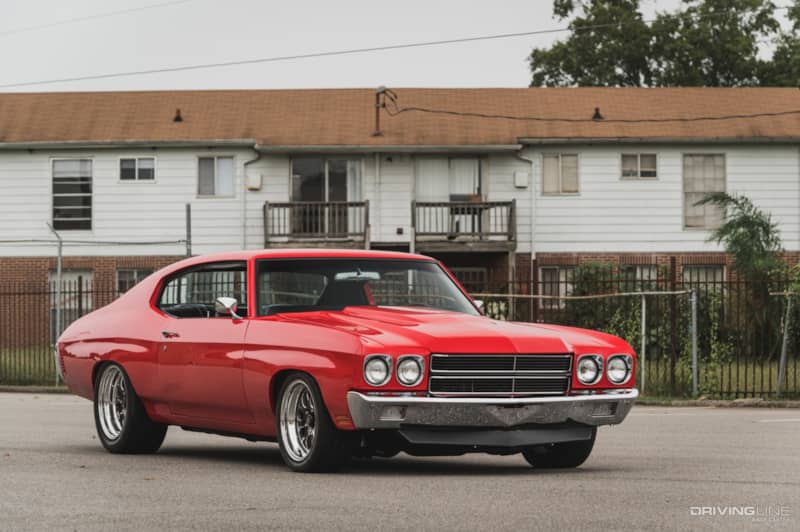 There's no surprise that pro-touring style gained so much popularity in that era, with such a dry spell of modern muscle car development. And it's perhaps that growth period that has allowed for a modern build, like this Chevelle, to exist with such strong support from the aftermarket. In a world with 800 horsepower Dodge Challengers, flat-plane crank Mustangs, and Camaros that were so good they forced the Corvette to go mid-engine, there are still enthusiasts that cling to the good ol' days. And with 700hp on tap, those days are looking better than ever.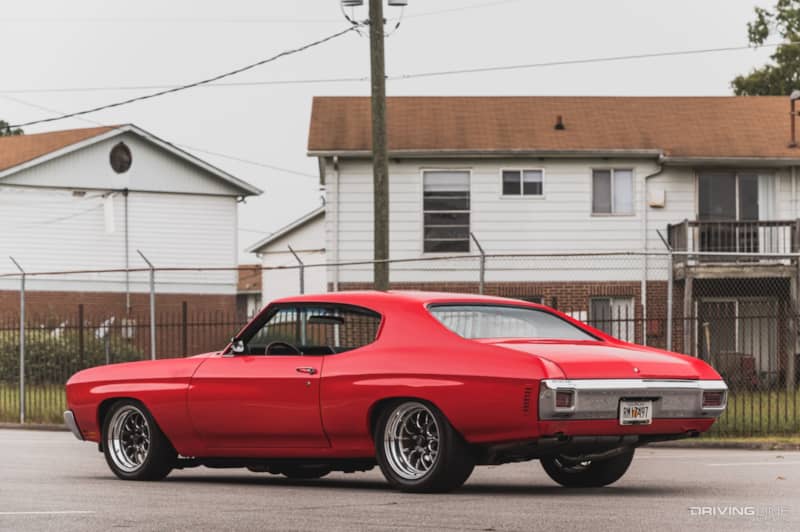 More From

Driving Line
Tired of seeing red? Try out this alternate take on a big-block 1970 Chevelle.