Less Is More: A Hopped-up 1970 Chevelle
There are many different ways to approach the modification of a classic car. Like the branches of a tree or your favorite game's character creator, the different veins of racing and restoration reach as far as time and budget allow. When it comes to Walter's Chevelle though, he's taken a tried and true approach: less is more.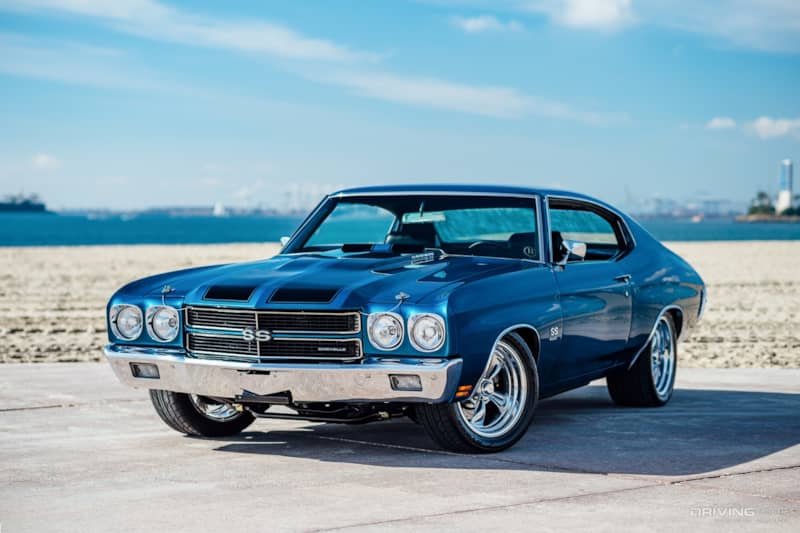 This Chevelle started life as Chevy's answer to the Ford Fairlane before exploding into eight different variants of coupes, sedans, convertibles, wagons and the beloved El Camino. Today's example is of the hardtop coupe variety, more specifically, a Super Sport with the Cowl Induction package.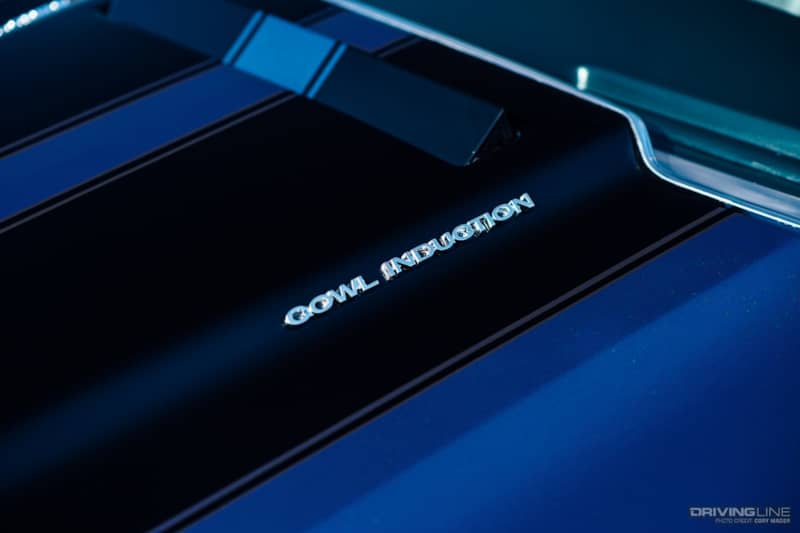 However, even though the badge on the hood may say so, the engine bay is no longer housing the factory 454. In its place is a 632 cubic inch Blueprint big-block putting out a streetable (a term used loosely in this context) 850 hp and 748 ft/lb. Combine that with some custom headers, a cleaned up engine bay, and a Tremec 6-speed trans running back to a Currie 9-inch rear end, it's a fun package capable of scaring pretty much anyone lucky enough to hop behind the wheel while still looking good enough to pop the hood at a local car meet.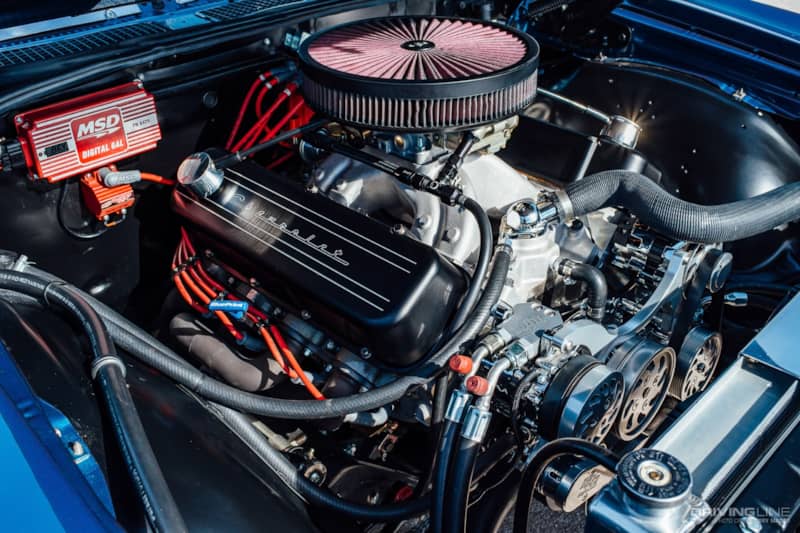 With the extra power it only makes sense to want to get it transferred to the ground as well as possible. For this, the choice was easy: 224/45R17 Nitto NT555 G2s take control up front while meaty, traction-grabbing 305/35R18 Nitto NT555Rs fill the rear haunches.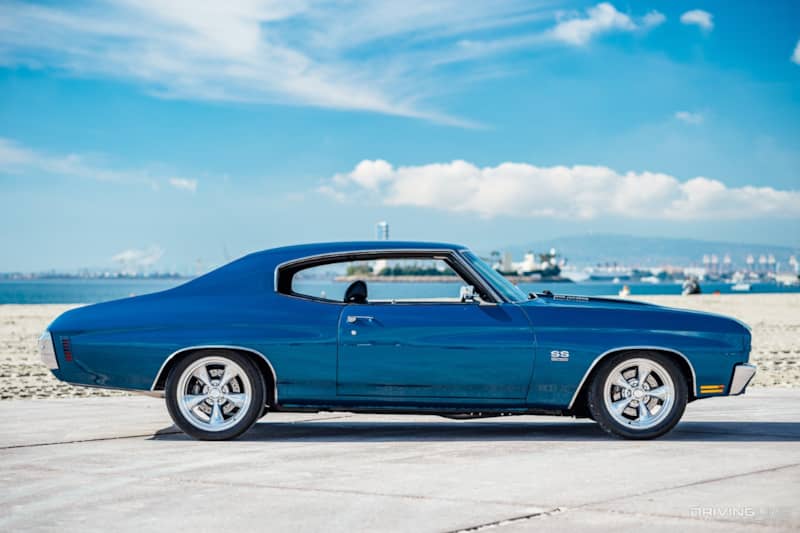 With the NT555R's additional grip out back and the NT555 G2's improved stiffness and cornering grip up front, the suspension and brakes were next to be upgraded. A full QA1 Stage 2 kit—upper and lower control arms, trailing arms, front and rear sway bars and a coilover suspension conversion—was bolted up with 4-pot Wilwoods on all four corners.
Interior-wise, the car remains factory fresh with a Hurst shifter taking center stage in the otherwise blacked out sea of vinyl.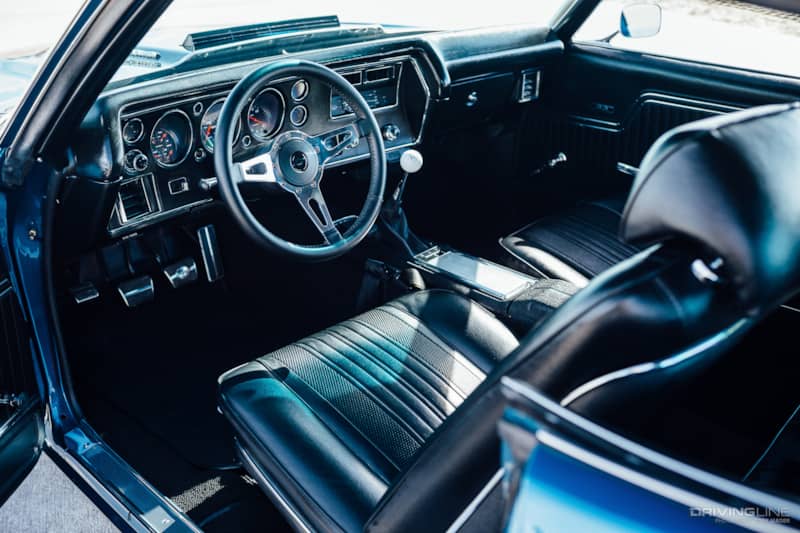 In a time where more is more—more power, more screens, more MPGs, more features—it's refreshing to see a reigned-in classic with just enough changes to keep it relevant to current Chevelle fans young and old.
Make sure to check out more photos of this azure animal in the gallery below!