A 40MPG Pickup for Under 20K: Is the 2022 Ford Maverick Trying to Change the Truck Market Forever?
A few years ago when Ford announced its controversial plan to stop selling sedans and small cars in North America, there was a lot of pushback—not just from sedan and hatchback fans, but also from those who said pickups and SUVs would price the entry level buyer out of the brand. 
The answer to the entry-level buyer can be found in the just-released 2022 Ford Maverick, which could be one of the most important new trucks in a long time.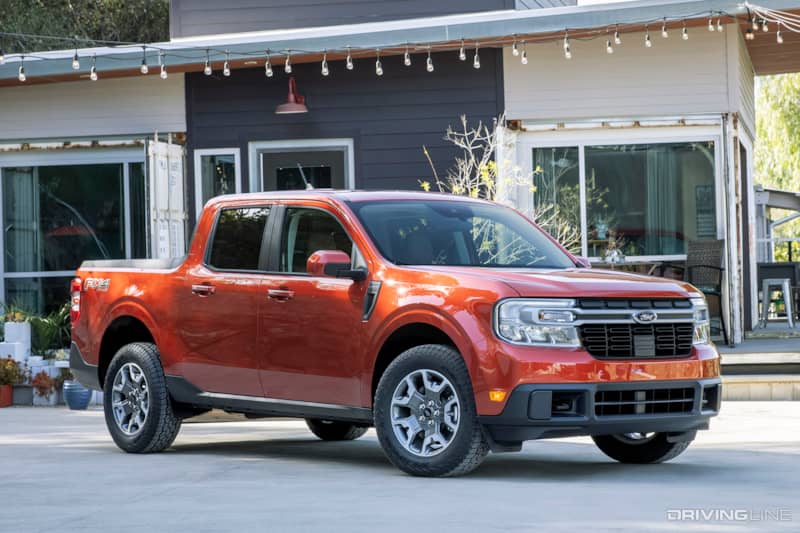 That's because it's a pickup unlike any other and Ford is hoping the Maverick's combination of practical size, a cheap starting price and excellent fuel economy will win over new buyers who would have never considered a pickup up before.
Shares Platform With the Bronco Sport
At a glance, the Maverick doesn't look far off from a Bronco Sport pickup—and that's not surprising because it uses the same underpinnings as both the Bronco Sport and the Escape crossover.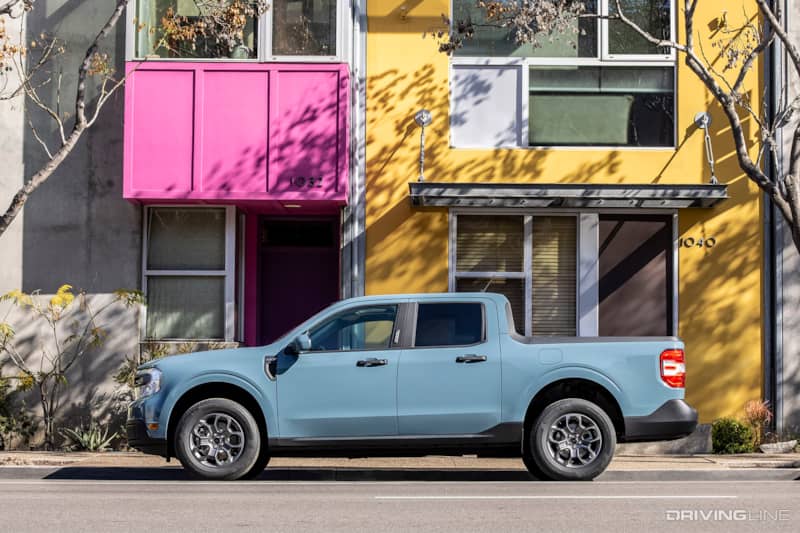 Compact Size Designed for the City
All Mavericks will be unibody pickups with a four-door, five-passenger cab and a 4.5 foot bed out back, and a compact size that should make it quite friendly for urban driving.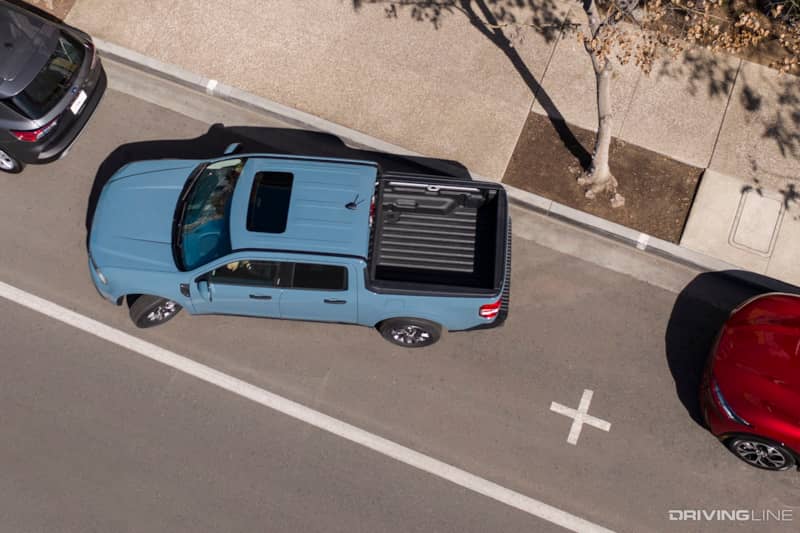 Engine Options
It will be offered initially with two different powertrains—both hybrid and conventional gasoline, but the interesting thing is that the hybrid is actually the standard version.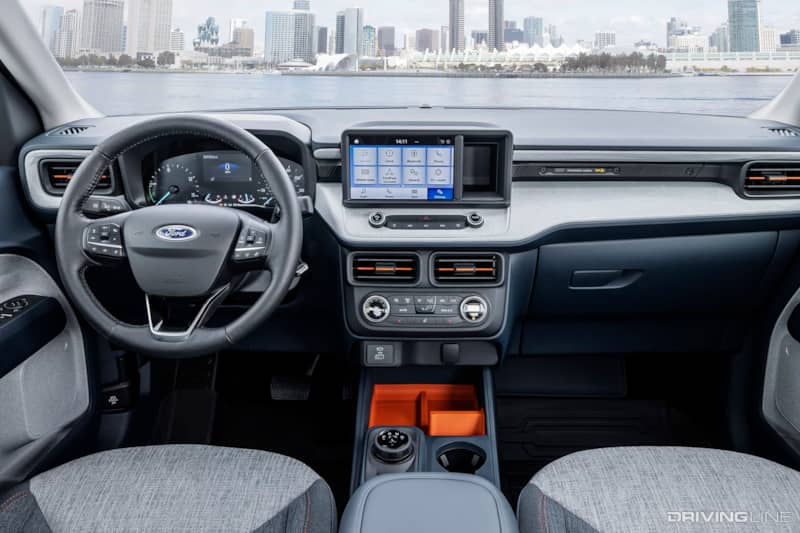 The Maverick Hybrid will be powered by a 2.5L Atkinson cycle engine with electric assistance. It makes 190 horsepower and 155 pound feet of torque. Ford is targeting an impressive 40 miles to the gallon rating in the city, which would make it one of the most fuel efficient pickups ever made.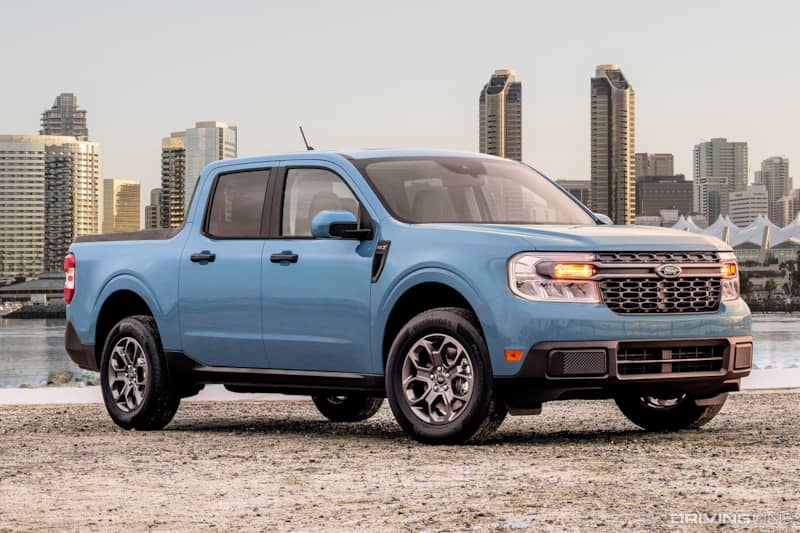 The biggest drawback of the Maverick Hybrid is that (for now at least) it will only be offered with front-wheel drive. All-wheel-drive is available though, you'll just have to upgrade to the 2.0 liter EcoBoost engine, which makes 250hp and 277 pound feet of torque.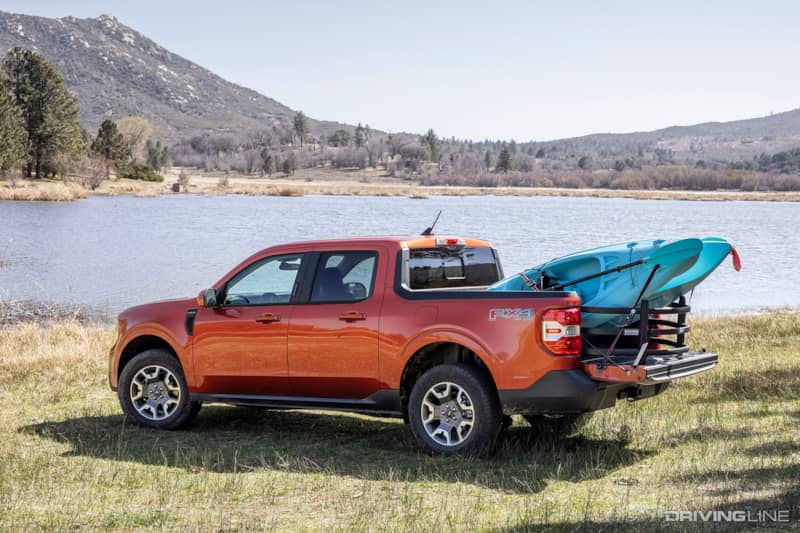 As for towing capacity, Ford says the FWD hybrid can pull 2,000 pounds while a properly equipped EcoBoost AWD model can pull up to 4,000 pounds.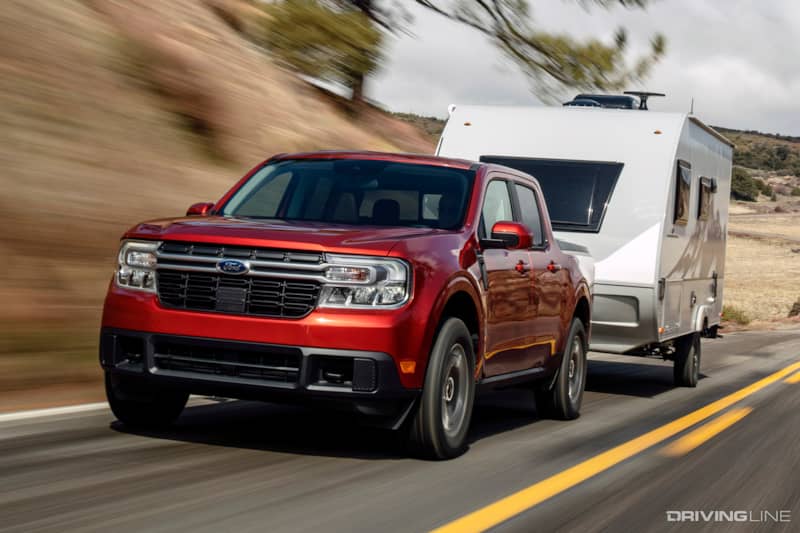 Practical, Good Value
Elsewhere, practicality is the name of the game. The cab features a number of storage options and Ford says it will accommodate full-size adults and the "Flexbed" system offers countless option for carrying loads in the rear.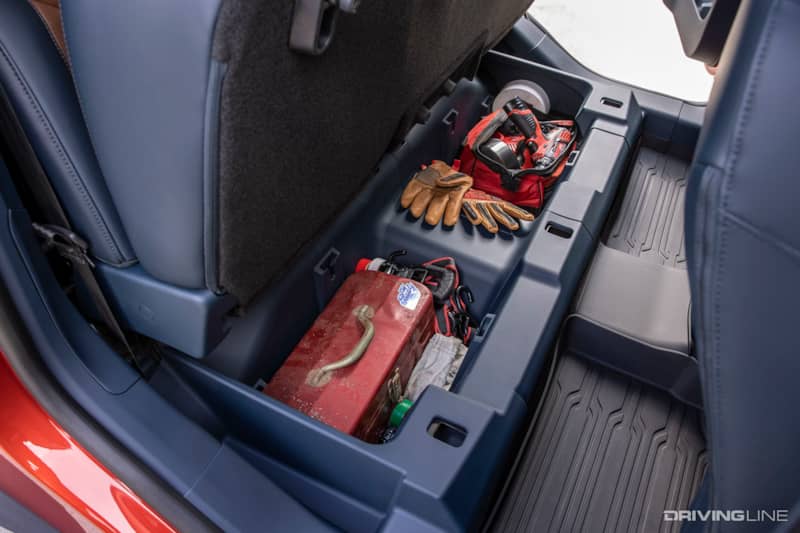 The real selling point for the Maverick is going to be the price. A base XL model hybrid starts just under $20,000, and if you want AWD an EcoBoost XL model will come in under $25,000.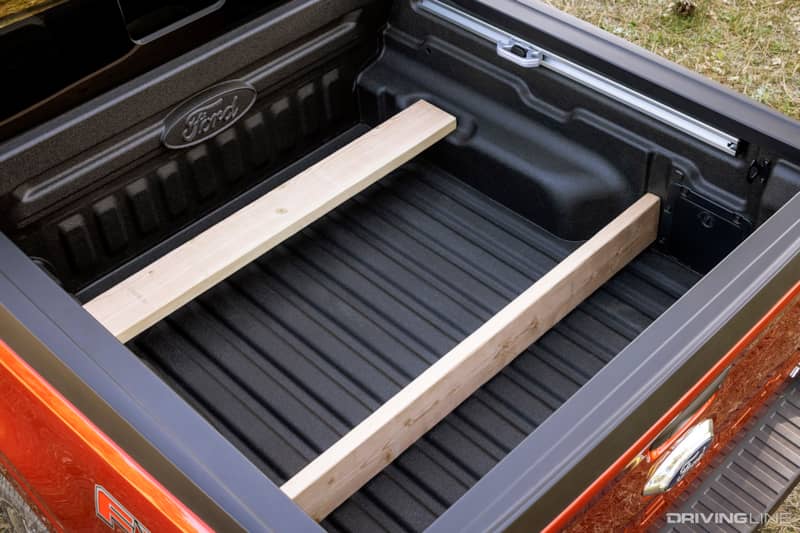 Given the current market, that pricing is extremely competitive—coming right in the middle of the compact and midsize sedan segment that used to dominate the sales charts.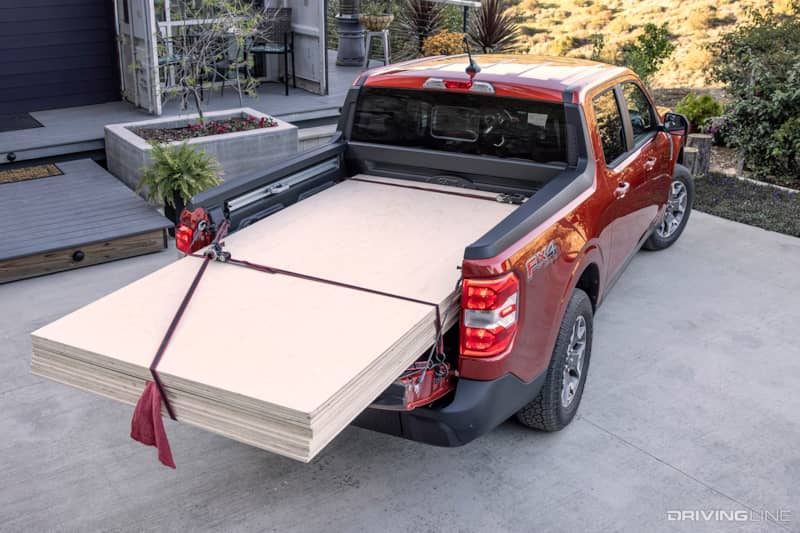 The Maverick is looking to take the top spot in an emerging new segment that will also include Hyundai's upcoming Santa Fe pickup, with other competitors likely to be coming.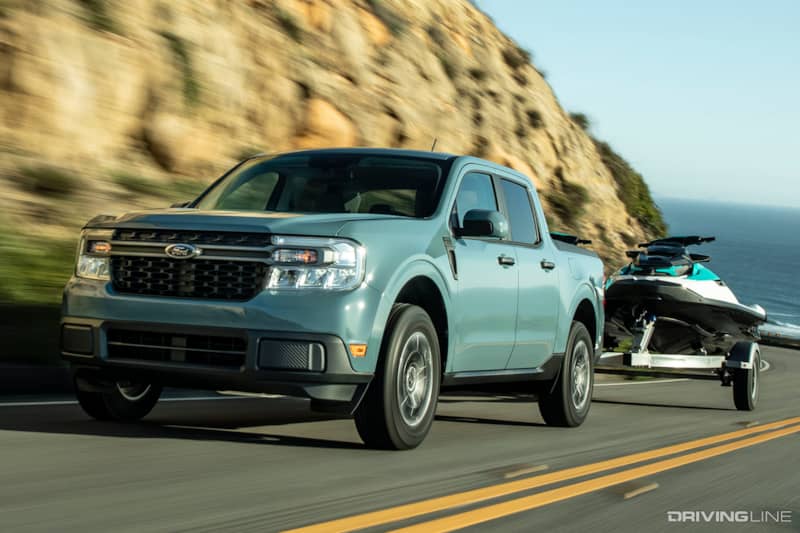 Affordable, practical, good on gas and plenty of personality. At first glance the 2022 Maverick looks to be a hit. We just think "Ranchero" would have been a more-fitting name to bring back for this car-like pickup of the modern era. 
Reservations for the Maverick have already kicked off, with deliveries scheduled to begin this fall.