A Legend Returns: The 2021 Mustang Mach 1 Is a Track Day Hero
While nearly of all 2020's big auto shows and trade events so far have either been canceled or pushed back, with things getting going again there's been a rush of new vehicle debuts from manufacturers in recent days.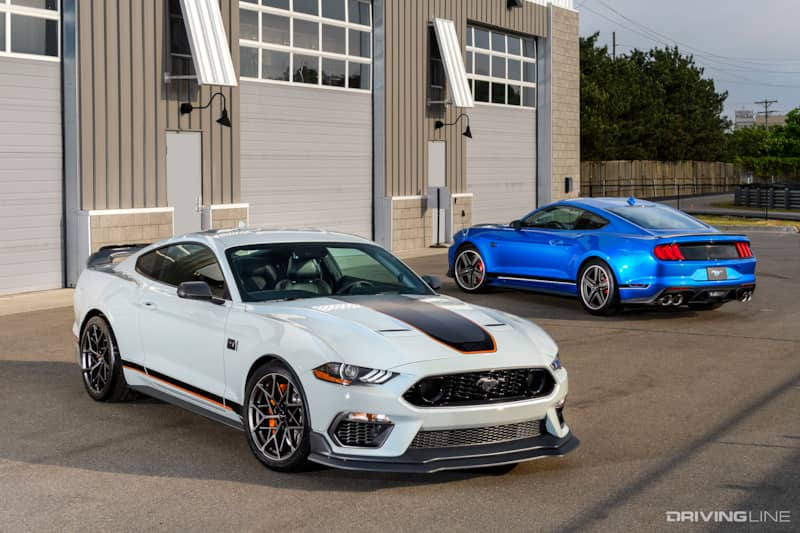 One of them is a car we've known is coming for some time, the 2021 Ford Mustang Mach 1. This time around Ford has revived the Mach 1 as the "ultimate" 5.0 Mustang that will occupy the space between the standard GT and the higher end Shelby models.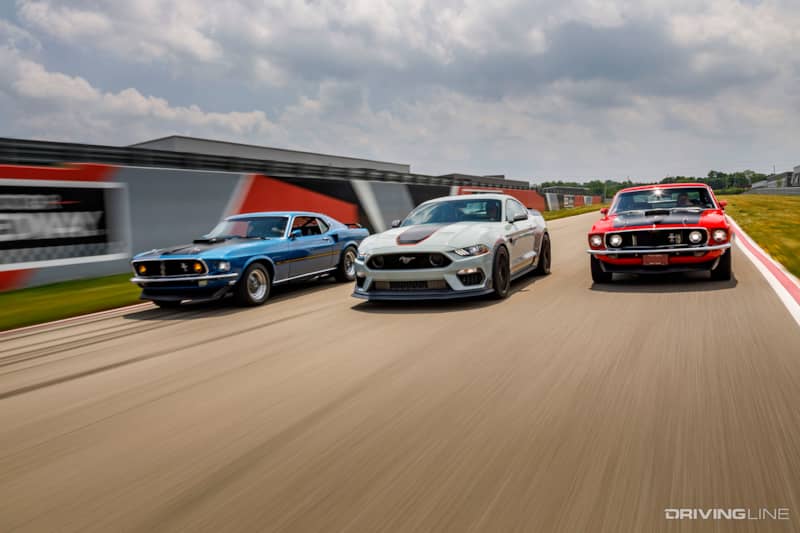 The first thing you notice about the 2021 is it's styling. Up front the car gets a unique new bumper that delivers new aesthetics along with improved cooling and aerodynamics. The result is something that looks more aggressive than the GT yet not as "in-your-face" as the Shelby GT500's snout.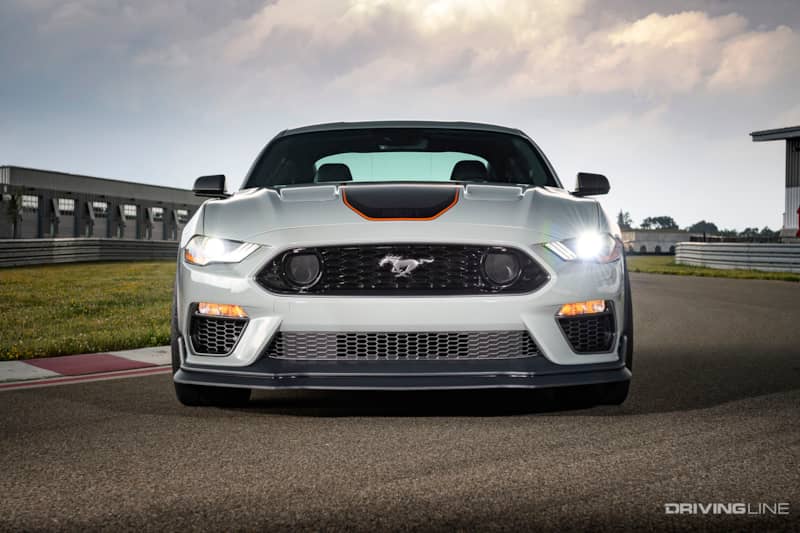 Elsewhere the exterior of the Mach 1 gets unique branding with low-gloss black striping and emblems. It also features a pair of new wheel 19" wheel designs.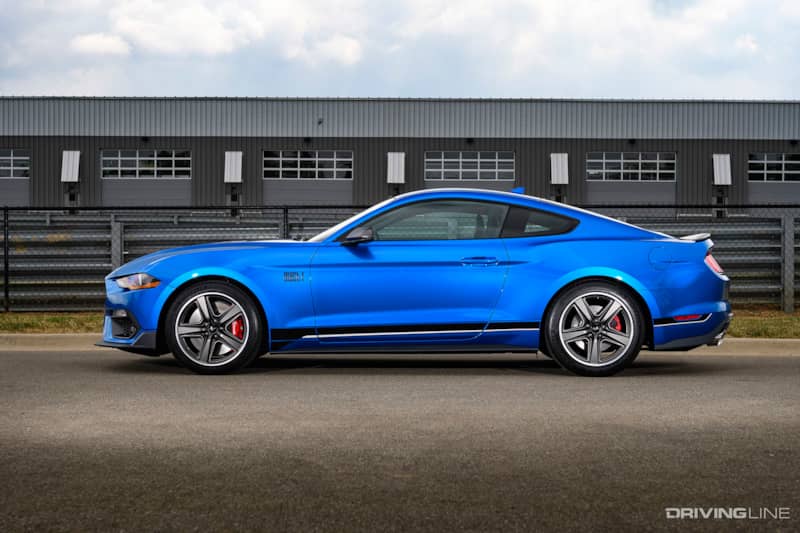 Track performance is a big part of the '21 Mach 1's persona and it includes things like MagneRide suspension, a new underbelly pan and a number of cooling and chassis upgrades borrowed from the Shelby GT500.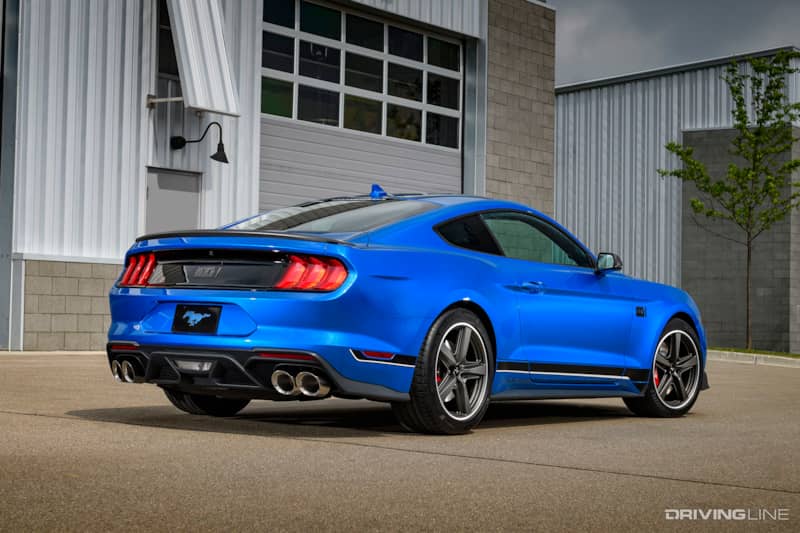 Under the hood sits the familiar 5.0 Coyote V8. In Mach 1 guise it makes 480 horsepower and 420 pound feet of torque and has been fitted with beefier cooling components from the Shelby GT350.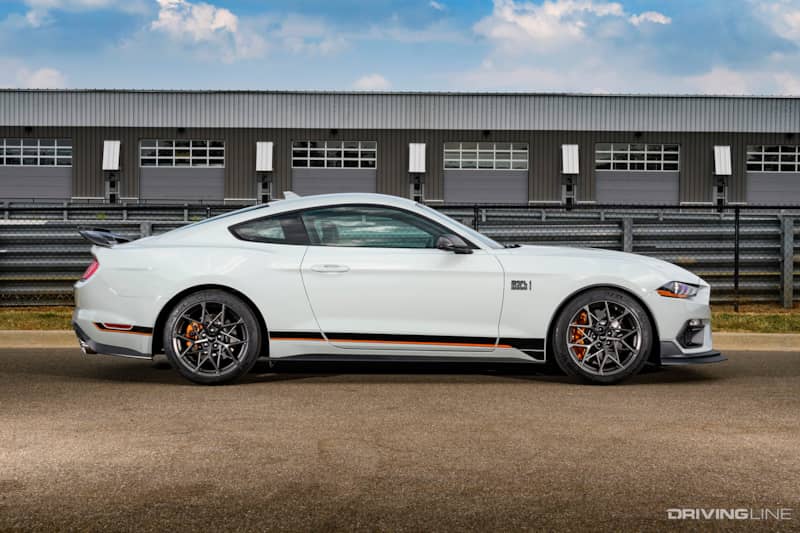 Transmission choices are either a Tremec 3160 six-speed manual with a new rev-matching feature or Ford's capable 10-speed automatic with a calibration that's unique to the Mach 1. Naturally, the interior gets some unique Mach 1 trimmings as well.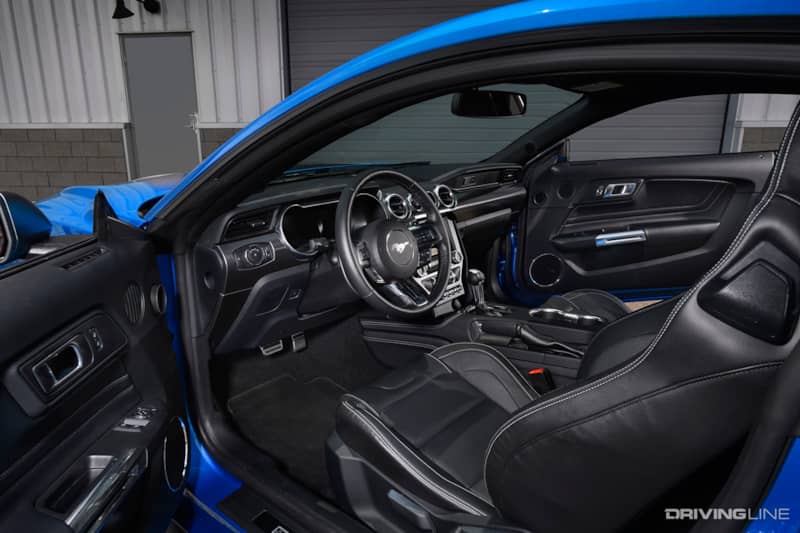 While the 2021 Mach 1 may not have any groundbreaking equipment, it might just be the sweet spot of the Mustang lineup with just about everything that a weekend racer could ask for.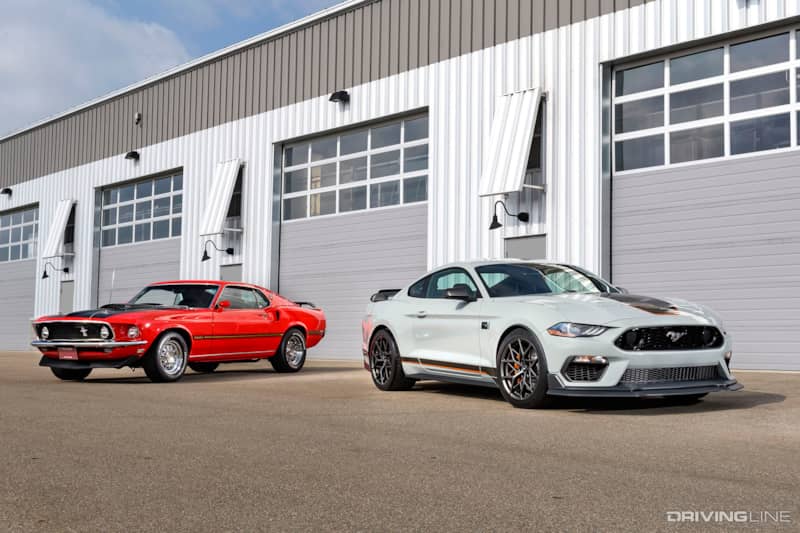 Pricing has yet to be announced but Ford says the Mach 1 will arrive at dealerships in the spring of next year.
Speaking of Mustangs new and old, make sure you check out our latest Driver Battle video which features a classic Mach 1 facing off against a 2016 GT.