An STI Replacement & Type R Rival: Toyota Storms Hot Hatch Segment with the 300HP, AWD 2023 GR Corolla
Say hello to not just one of the most anticipated enthusiast cars of the year, but one of the most anticipated Toyotas to come around in decades.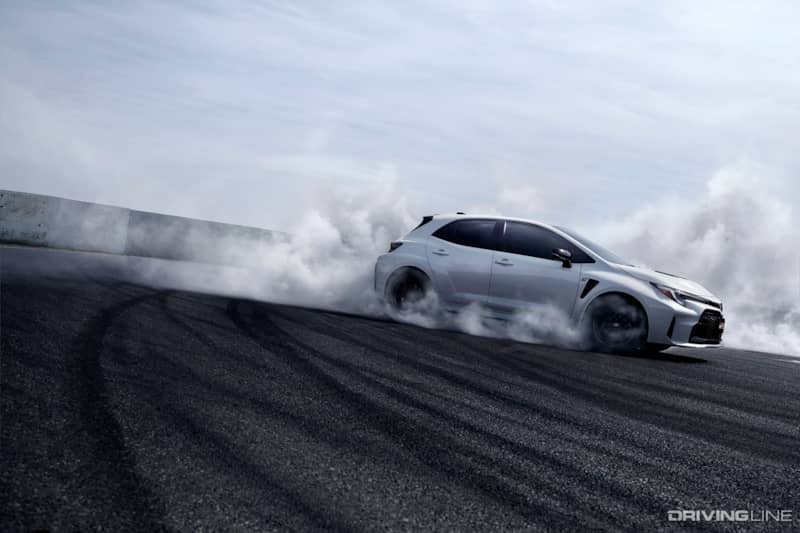 No More Teasing
After a couple of years of hints and months of cryptic social media teases, Toyota has finally debuted its high-performance GR Corolla hatchback, and while their pre-launch teasers were rather cheeky, when comes to the car itself looks like they aren't fooling around.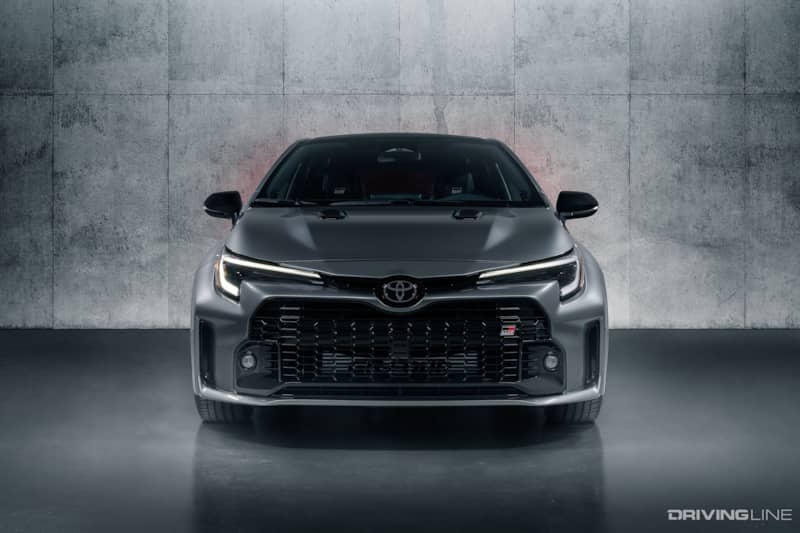 From the day we first caught wind of a possible hot hatchback from Toyota for the American market, the idea was to give us our own version of the GR Yaris that's been on sale in other international markets since 2020.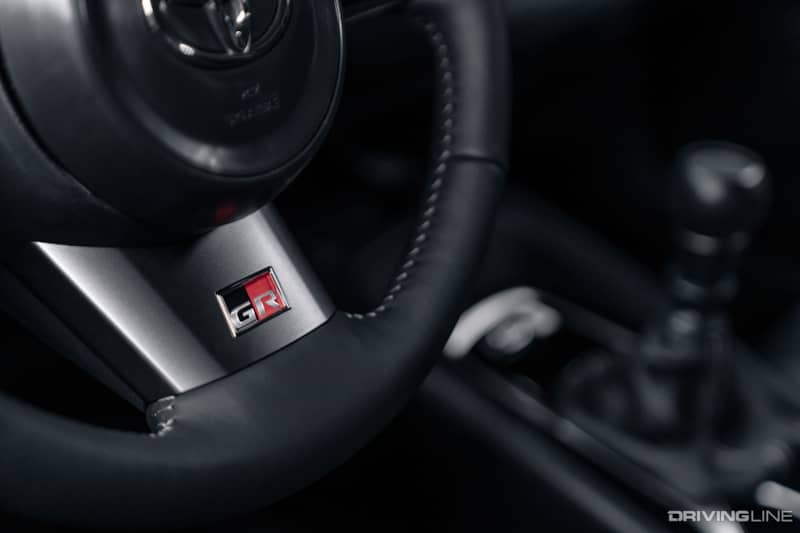 The GR Yaris has been a critically-acclaimed hit overseas thanks to its powerful G16 three-cylinder turbocharged engine and GR-Four all-wheel-drive system that can send up to 70% of its power to the rear wheels. Not to mention, its wide-body, rally-inspired looks.
All the Right Gear
We are happy to report that the GR Yaris drivetrain has made the transition to the Corolla hatchback with ease. In fact, Toyota's Gazoo Racing engineers have actually boosted output up to a flat 300 horsepower (and 273 pound feet of torque) to match the Corolla's larger size and weight.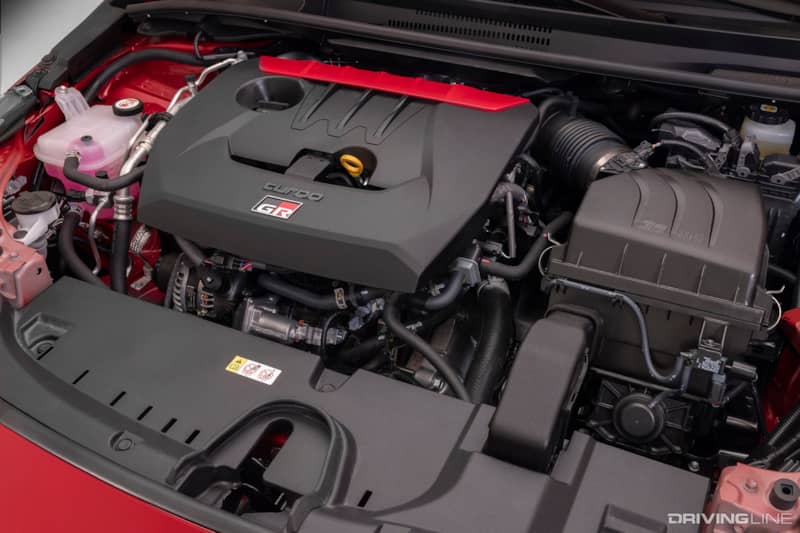 The GR-Four AWD system also makes its way over, mated (for now) exclusively to a six-speed manual transmission. Front and rear Torsen limited-slip differentials are also available.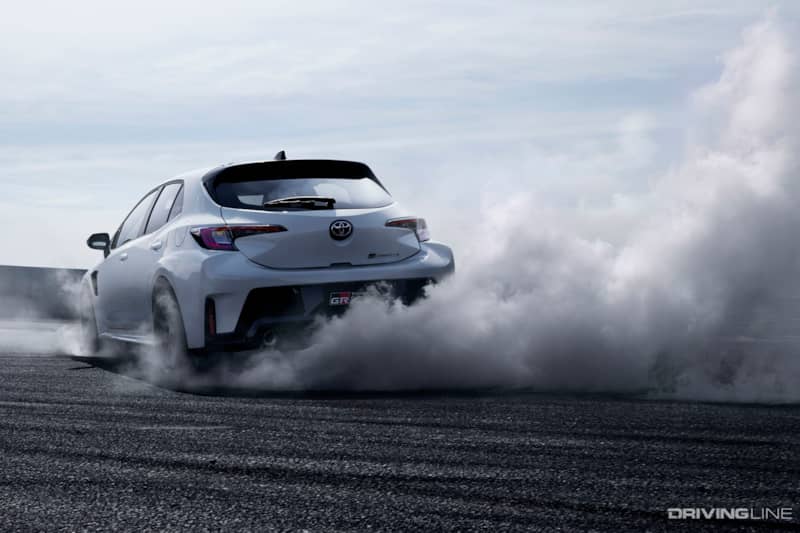 Along with the high-performance three-cylinder engine and trick AWD system, the Corolla hatchback chassis gets a number of improvements including increased rigidity, weight savings and a set of 14" front brakes with four-piston calipers and 11.7" rear brakes with two-piston calipers.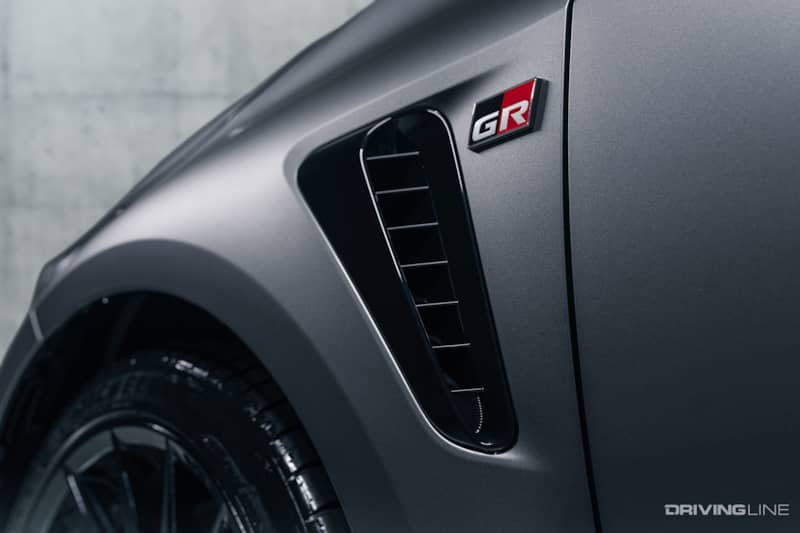 The exterior also gets a number of changes from the base Corolla hatchback, nearly all of them functional. These include widened fenders in both the front and rear to cover wider wheels and tires along with functional cooling.
The GR Touch, Inside & Out
Likewise, the interior also gets a full makeover with more aggressive performance seats, GR branding throughout, and a new 12.3" digital instrument cluster.
Purists will also like the addition of a traditional hand-operated emergency brake lever rather than the electronic buttons most cars use today.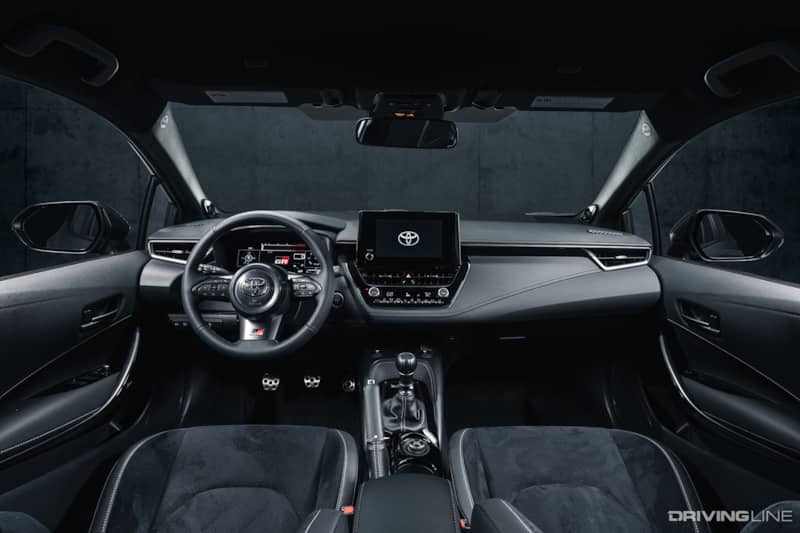 The GR Corolla will be offered in two different versions. First there will be a base "core" model with that can be upgraded with a few different packages, including one that adds the front and rear Torsen differentials. That version will arrive later this year.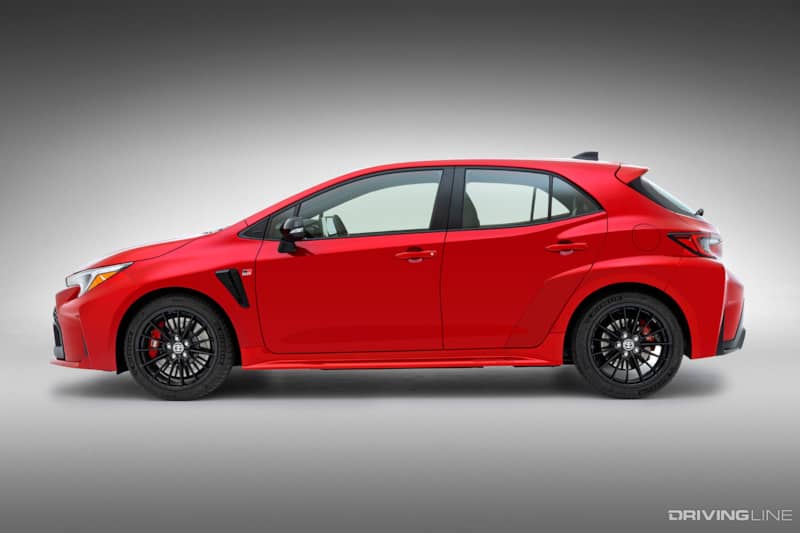 Then in 2023 a limited-run Circuit Edition will be offered that includes all of the options from the Core model, as well a vented hood and carbon fiber roof panel. Toyota says this version will only be offered for the first model year.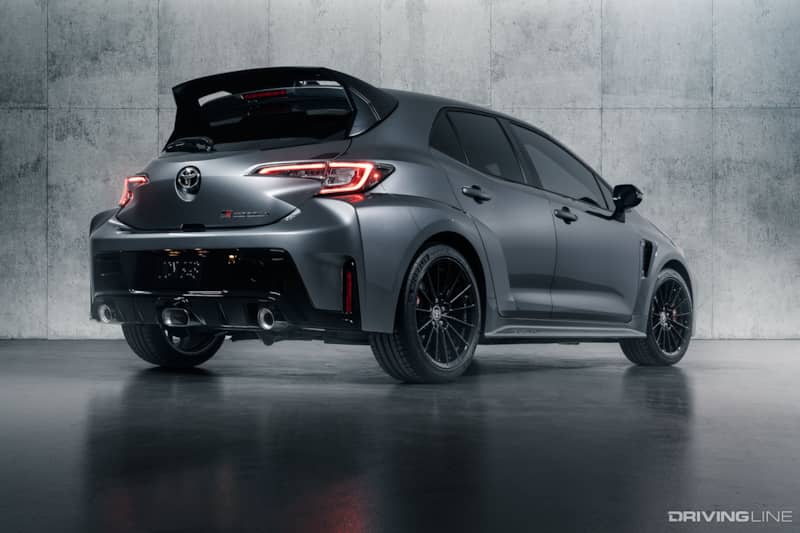 Take Our Money
The biggest remaining question at this point is pricing, which Toyota said will be revealed later this year. Given the current supply shortages and rampant dealer markup for new cars, the GR Corolla is likely to be a hot commodity regardless of MSRP. We recommend trying to get a deposit or reservation in with a reputable dealership as soon as you can.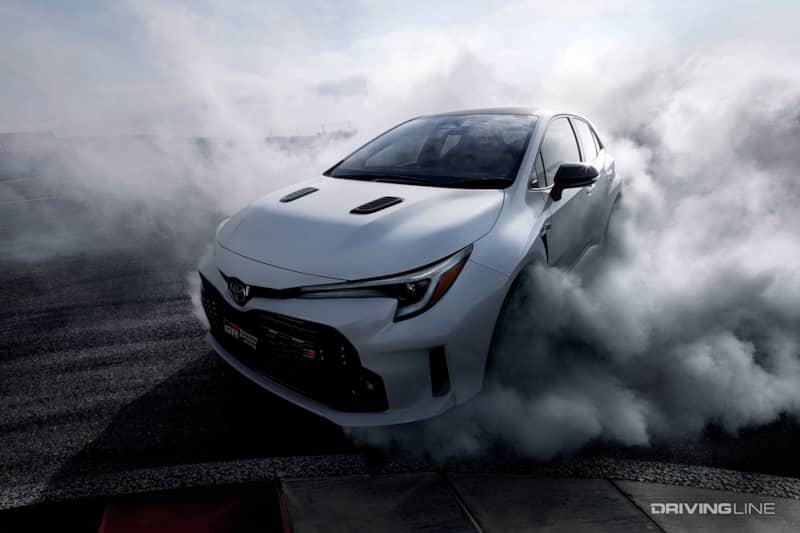 With Subaru recently announcing it won't be selling a next-generation WRX STI, and Ford's decision to stop selling the Focus in America, the GR Corolla will have plenty of eager fans ready for a new entry in the hot hatch segment. And it will face some stiff competition in the form of cars like the Honda Civic Type R and Volkswagen Golf R.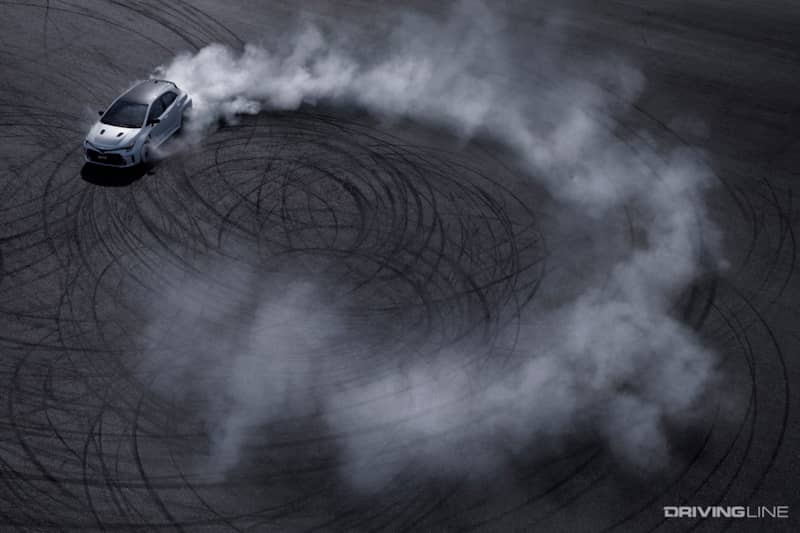 However given the specs and the universal praise that's been showered on its cousin the GR Yaris overseas, the GR Corolla looks poised for greatness. And we've already got our spot on the waiting list to get in on the action.