Back on Track: Choosing a Track Car
Ever since my drive on the Nürburgring, I've been increasingly more interested in the "Track" side of the automotive scene. Most car guys (or gals) fit into 4 categories (or stereo types) – don't get offended, I've been in each of these myself at one time or another...
Street Racer: A dying breed since laws have squashed street racing, but there's still the dragstrip. This guy will most likely be driving a car that isn't so flashy, but performs well in a straight line. Back in the day, this used to be the "only" scene - before large car events were available, the car show was literally just the side of the rad before racing. The new generation of street racing is canyon-running IMO, walks the same fine line between legal and illegal, plus you never know what you're going to run into at Mulholland or Angeles Crest – there's some amazing cars out there that nobody has seen.
Carshow Guy: Pretty self-explanatory - all about the show and go. Will drive it, but doesn't really push the car. Is either part of the stance or no stance movement, static or bagged. Lusts after hard to find parts and holds offsets close to heart. Most likely part of a "crew" and spends more time cleaning the car and putting on a sticker roll-call as opposed to driving it. Very likely gets in fights on the forums defending choices made after posting up pictures of their car.
Club Racer/Concourse Guy:  Purists. Wear their personal car manufacturer brand as a badge of honor. Knows the history of their car well and all the chassis designations. Active in Concourse events and longs for the good old days.
Track/Autocross Guy:  Weekend and possibly even a weekday warrior. All about the fine tune, aesthetics are important but not everything. All aero is useable and has an intended purpose. Performance is paramount, brakes in a straight line and knows vehicle weight and what an Apex is.
In my time, I've been the Street Racer, I've been the Carshow Guy and in 30 years I'll probably be the Concourse Guy (actually, at Import events I probably already am the Concourse guy) – but lately, something has been pulling me towards the track.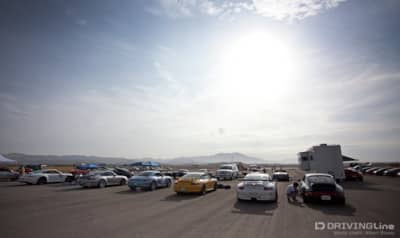 The impulse has been strong enough to make me go out there and do something...it's time for me to add a track car to my collection.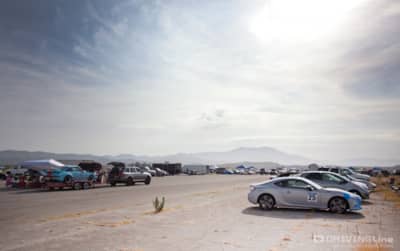 Tracking a car isn't cheap. Regardless of the vehicle you choose, the wearables and track time alone can cost a small fortune. I figured it wouldn't be advisable to track my current vehicle, an '09 Audi R8, especially since I have a tendency to jump between hot and cold with car projects (I prefer to call it Automotive ADD!) I'll get really into something and boom, the next second I'm over it. Keeping this in mind, I searched for a more reasonable, entry-level vehicle to dive into the track category with.
Who wouldn't love to track a Porsche right? The most popular "reasonable" vehicle of choice by far is the Mazda Miata, makes sense - a lightweight, 2-seater, RWD.  A guy I was speaking to recently at an autocross event said, "The best thing about Miata's is if you break something, walk to the pit and another owner will probably have the part you need, there are so many out there." BMW E36's are popular as well, especially with the prices really coming down and the OBD1's ease of tuning. As a former BMW guy, this was a solid option for me. But also as a former BMW guy, I remember the issues with higher mileage ones! Next is the Scion FR-S. If you've read my previous features, you know I've got a semi for this car. I can't quite pinpoint it, but there's something about the FR-S that does it for me. Rear wheel drive, lightweight, tail happy, performance derived - but most of all, fun to drive. As a new car though, it's got a starting point of 24K , not exactly the best "track" value out there.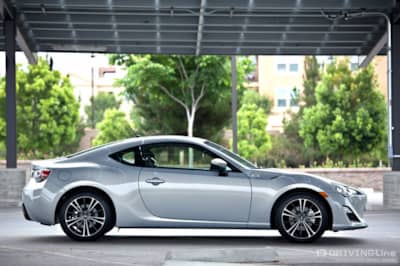 After weighing all the pros and cons of my choices...I ended up with the FR-S!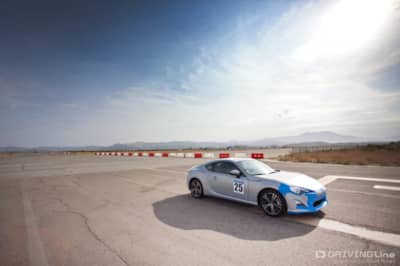 The incentives were too good to pass up: full warranty, 2 years of maintenance and besides, I've always wanted one. Plus I've got a car I can go out and drive, not worrying about what might break due to old age. The aftermarket parts bin is HUGE for this car, they even have a GT86 Challenge race series in which a friend of mine competes. This is how I'm going to start the next chapter of my enthusiast life – taking the FR-S to the track.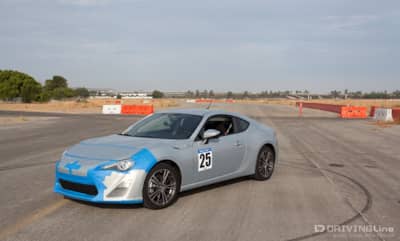 The next installment will be my first time at the track as well as all the prep that goes along with it. I've driven Big Willow, California Speedway Inside Track and Nürburgring - but this will be the first time with the FR-S. In stock form, it will definitely be eye opening. In the meantime, stay tuned.