Behold the 2019 Ram 3500: The Most Powerful Diesel Pickup Ever
As the hype over the mid-decade pony car horsepower wars begins to taper off, it seems a new race is emerging. For the last 10 years, advancements in the 3/4 and 1-ton truck segments have exploded thanks to a market that demands more pulling power, fuel economy and comfort from their heavy duty truck. Perhaps in line with the rest of the Mopar lineup, the latest news from Ram at the North American International Auto Show comes in the form of a luxurious new truck boasting four-figure power numbers. Gone are the days of big-torque diesel trucks geared towards the working class; the truck manufacturer has moved to entice people from all walks of life, adding features and creature comforts found in most modern cars and SUVs, alongside the rugged durability and capability you've come to expect from their full-size trucks.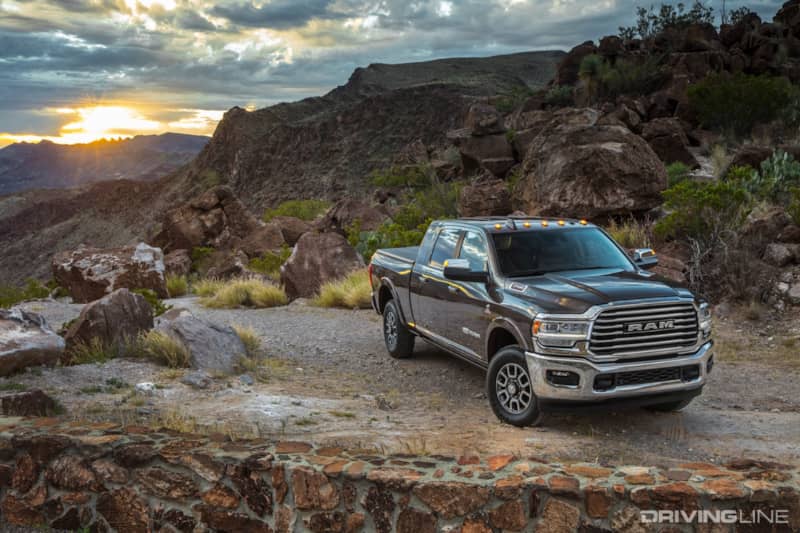 Jumping right into what's new for the 2019 Ram Heavy Duty, we'll begin with its performance upgrades. The all new available 6.7L high-output inline six turbo-diesel from Cummins has hit a benchmark of 1,000 lb-ft of torque, setting the bar high for 2019 model year full size diesel trucks. With great power comes great towing capability—35,100 pounds of it, to be exact. Combined with the 7,680 pound payload capacity, the new Ram 3500 is now the most powerful and capable pickup in its segment.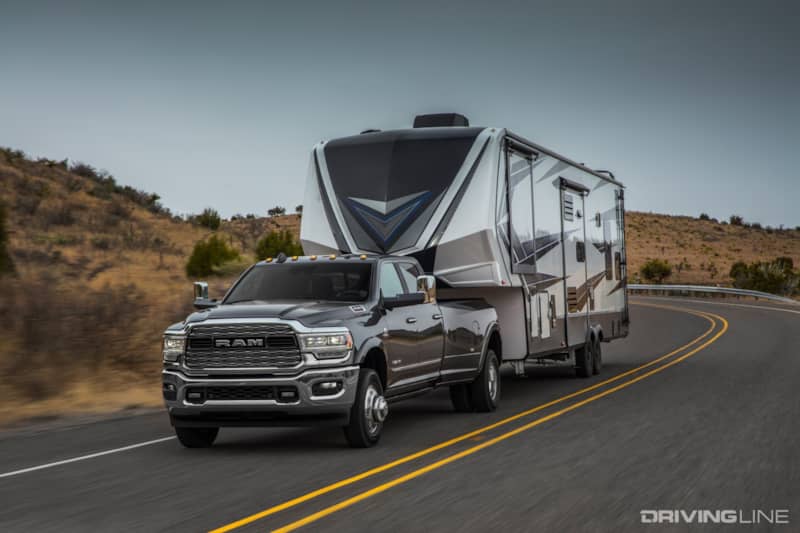 But all that power requires a transmission that's capable of harnessing it in a civilized and comfortable way. Ram employed the use of Aisin's AS69RC electronically-controlled six-speed automatic. Designed to handle the massive tow capacity, this new transmission is meant to deliver smoother, faster shifts under all driving conditions and with any load.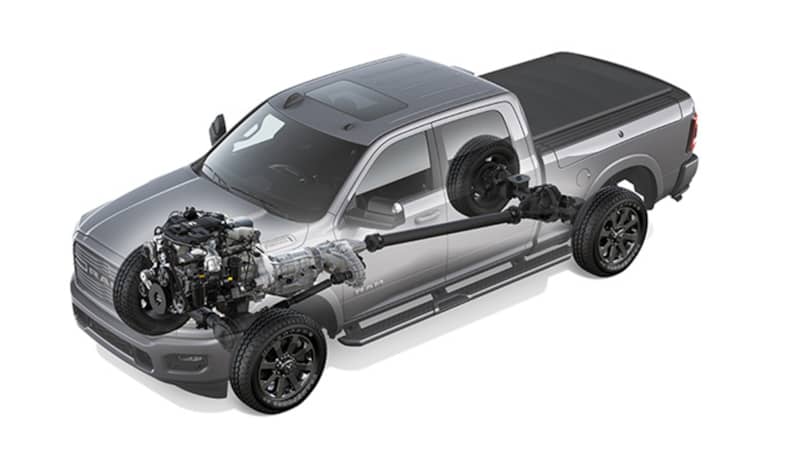 Further down the drivetrain sits an all-new Borg Warner BW 44-48 transfer case, designed for 1,000 lb-ft of torque. Even the axles got a revamp to handle the increased power and load. Both front and rear axles are engineered to improve durability with or without a load on the back. The 3500 Heavy Duty gets a all-new larger 12-inch AAM rear end, beefy enough to handle heavy inputs when towing. Ram announces these new axles are also designed to reduce noise, vibration and harshness as well.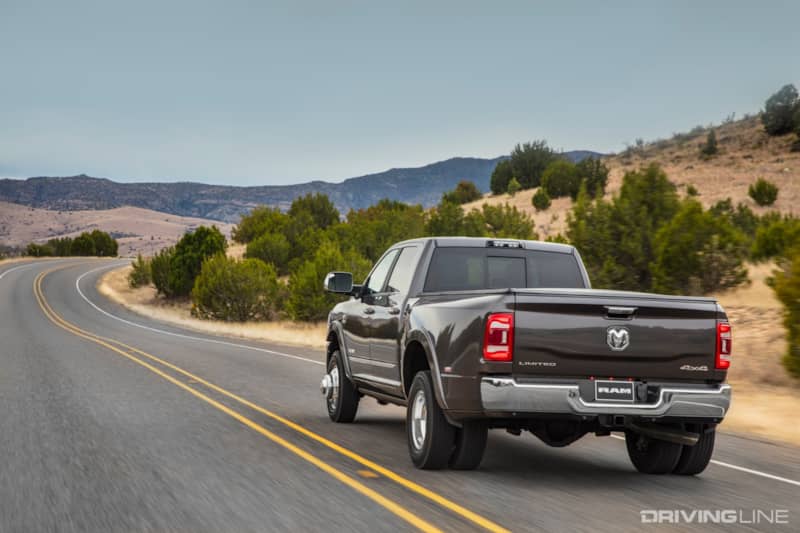 Ram even revamped the suspension with FRD (Frequency Response Damping) shocks in each corner, adapting to loaded and unloaded inputs from the truck and the road. Per Ram Trucks, "The valves of an FRD shock automatically adjust for the type of vertical wheel input, allowing the Ram Heavy Duty to have sports-car-like suspension for handling and a supple suspension on rough terrain." Braking was also improved with upgraded calipers, booster and master cylinder.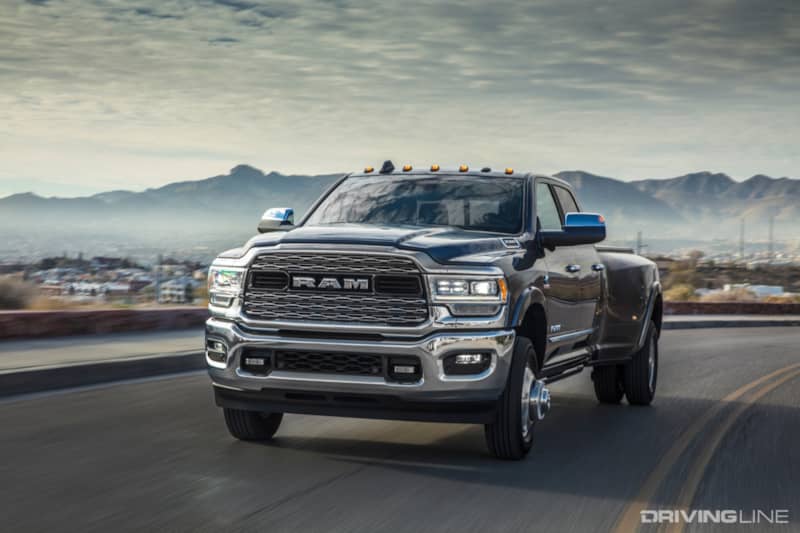 On the inside, the new Ram Heavy Duty trucks combine industry-leading features with modern technology to bring Mopar's newest offerings to the hands of the driver. Some of the more prominent features include, "an active noise cancellation system and acoustic glass [that] reduce ambient cabin sounds by nearly 10 db," making it the quietest Ram Heavy Duty truck ever produced. Even the HVAC system was redesigned with noise in mind, flowing 30-percent more air at lower noise levels. Due to a diesel engine's long warm-up time, Ram installed an electric heating element to speed up cabin warm-up on cold days.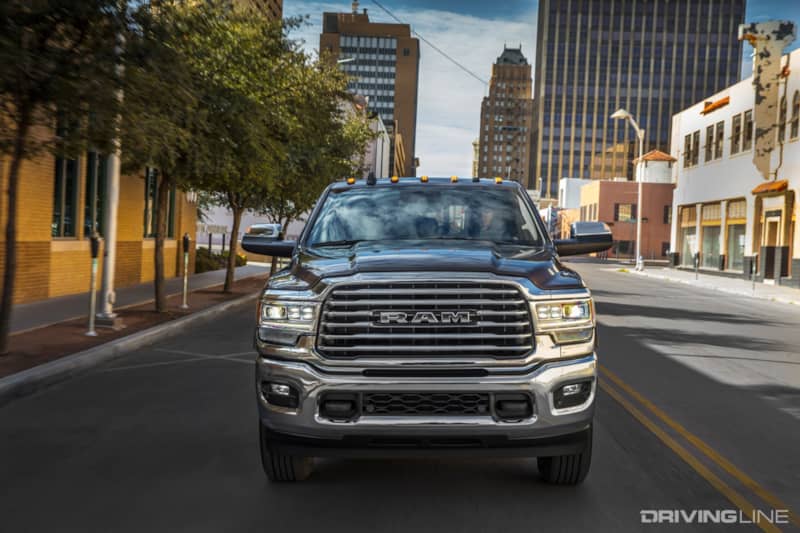 With all these new improvements in both capability and drivability, it's no wonder Ram is reaching new markets with the announcement of the 2019 Heavy Duty models. In fact, the whole lineup is seeing praise as 2019 kicks off, with the Ram 1500 winning the North American Truck of the Year Award just this morning. It's no secret that Ram Heavy Duty trucks have been a staple offering for the working class, but their appeal to first-time truck owners speaks volumes to the careful development and advancement of design and engineering teams. Perhaps most importantly, they are able to achieve this success without diminishing the needs of their loyal, long-time truck owner market.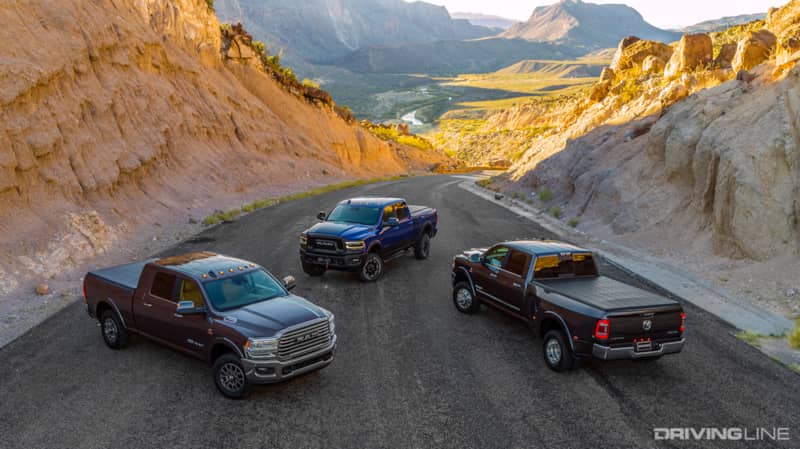 There's a reason why people are so loyal to Cummins.