Best of Show: August Cars & Coffee
With summer coming to a close, specific marquees have been picking up the pace at Cars & Coffee Irvine. The Porsche contingent came out strong, a brand favorite for all enthusiasts.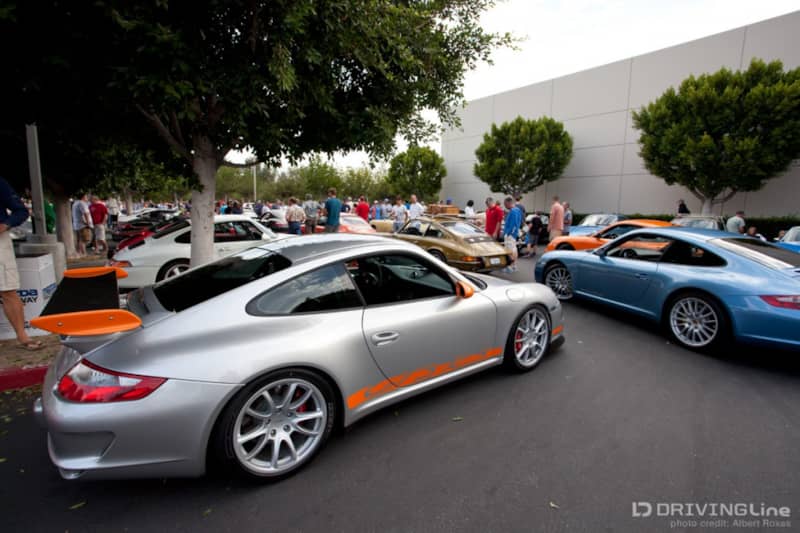 A clean 997.1 GT3RS next to a 997 Anniversary 911.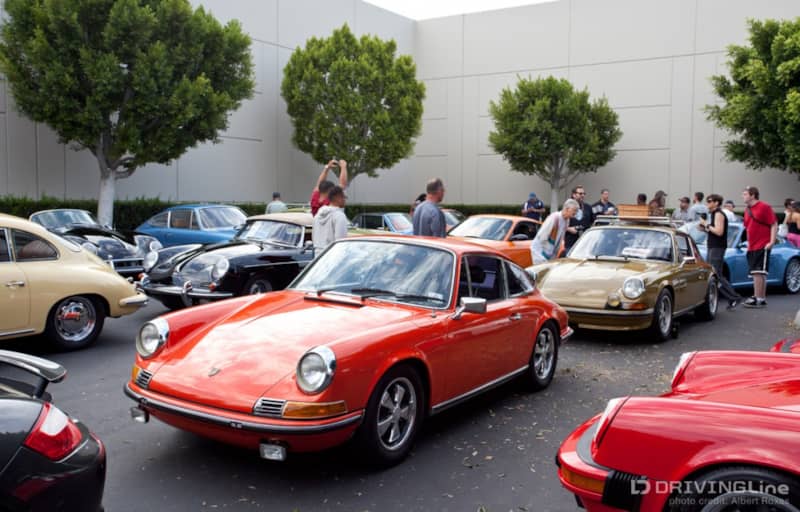 The air-cooled Army was out in force.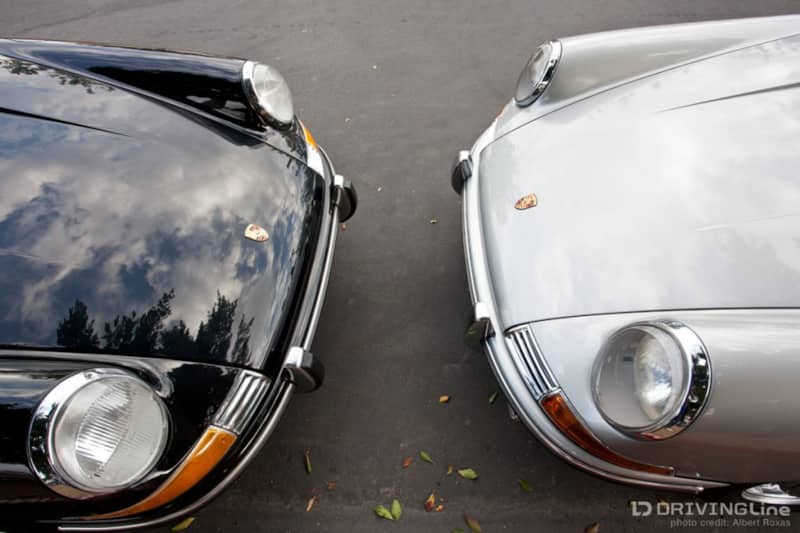 Head to Head Classics.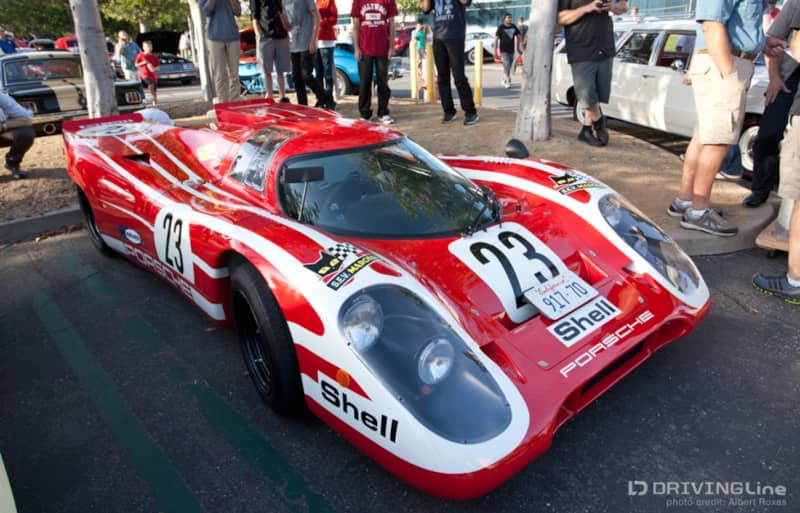 A Saturday AM regular, this amazing Porsche 917 racecar can be seen leaving in this months video.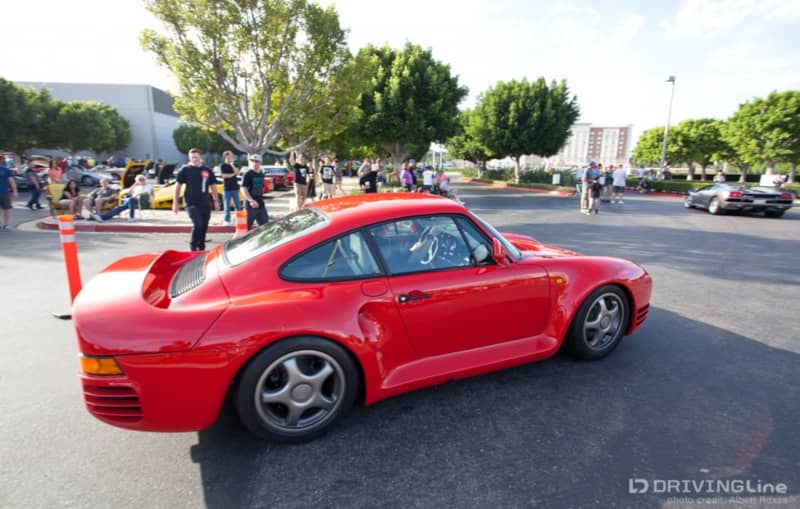 Speaking of Porsche racecars, the ultra rare - 959 Porsche Supercar. A very special car to see in person.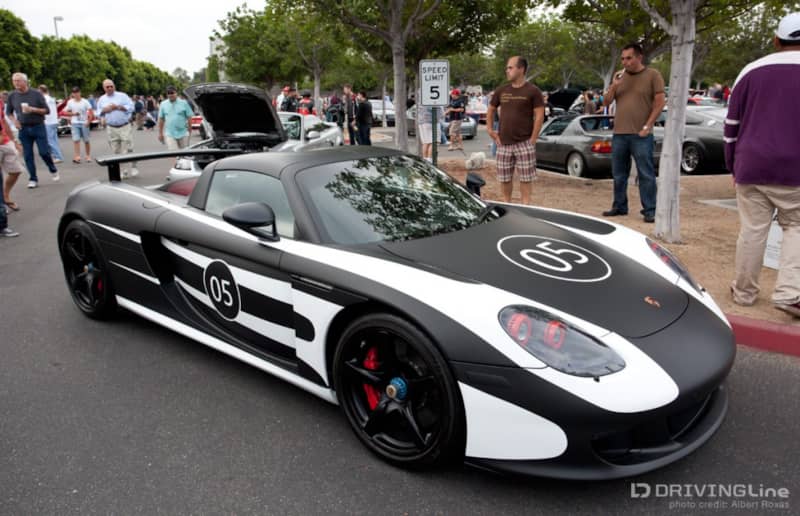 Porsche Carrera GT wrapped in full race livery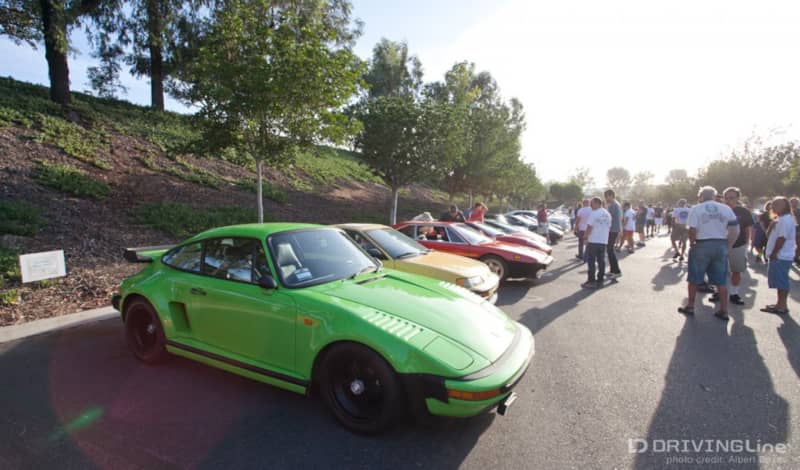 Ultra Cool Signal Green 930 Slant-nose, air-cooled's have been extremely popular as of late.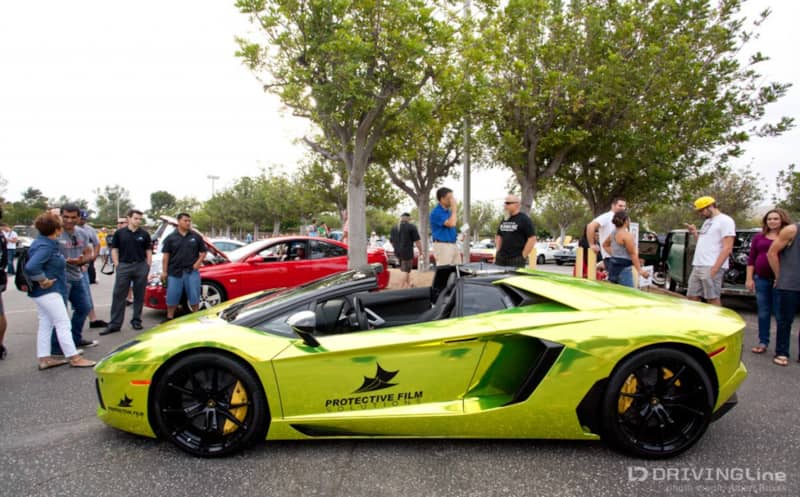 From Green to GOLD. Amazing Aventador Roadster in foil wrap from Protective Film Solutions.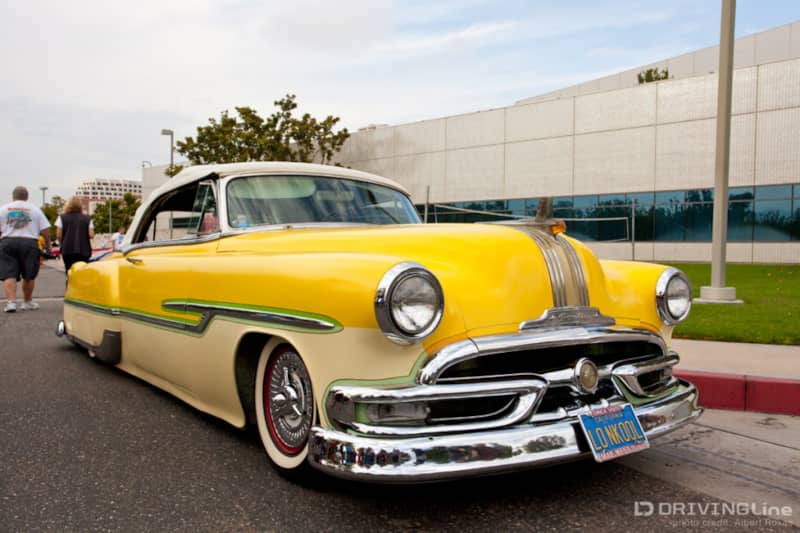 Classic Pontiac in yellow - LONKOOL just as the plate says.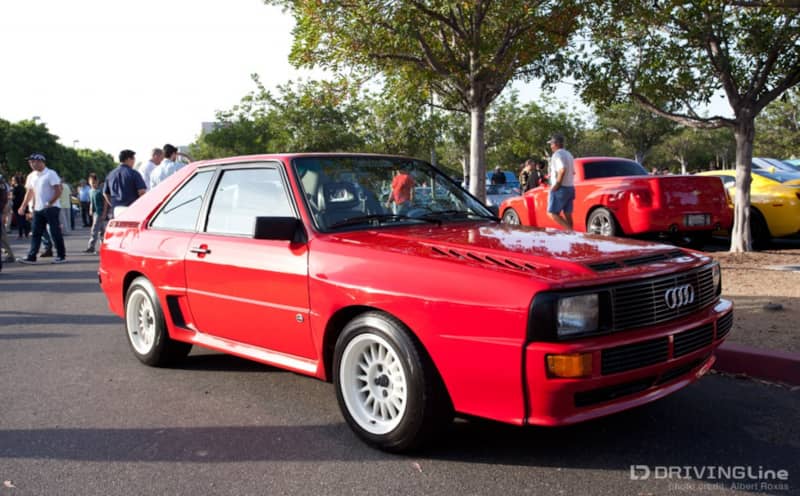 A time-capsule Audi Sport Quattro courtesy of the guys at GMG.
Another car from back in time - Datsun Skyline Hakosuka. Such a great throwback JDM car.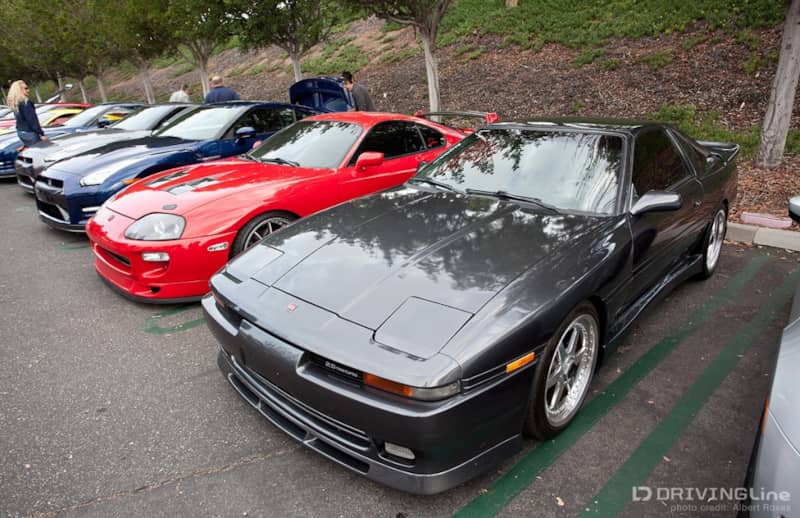 A few more JDM classics, MK3 and MK4 Toyota Supra's.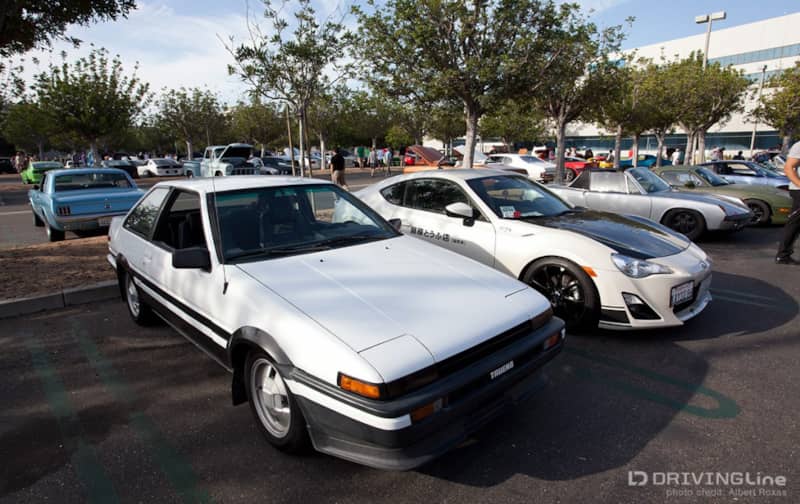 Old Classic next to new "classic" - Toyota AE86 and Scion FR-S FT86 in Initial D "Tofu" livery.
Another classic, Racing Beat Mazda RX-7 FC Convertible.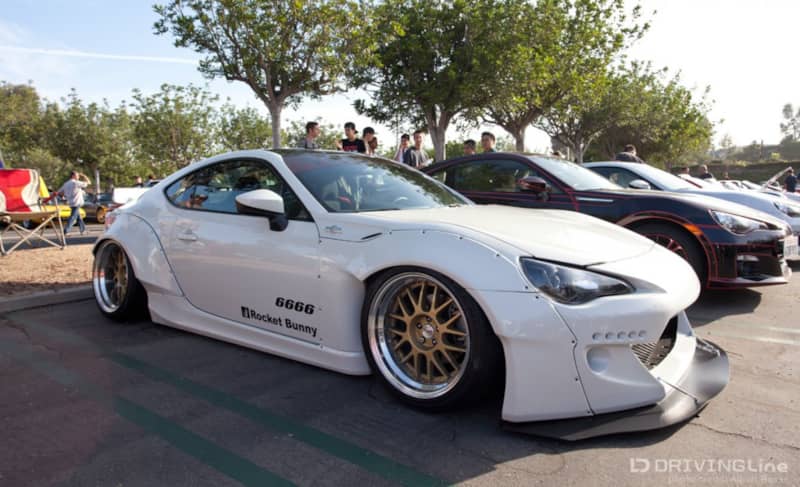 Rocket Bunny Ver.2 Scion FR-S on some nice Gold SSR's.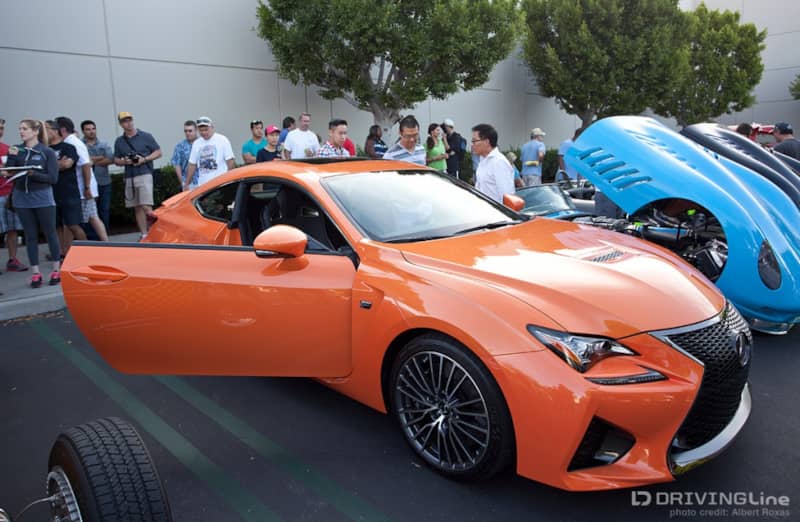 Lexus also showed up with their latest coupe/BMW M3 fighter - The RC-F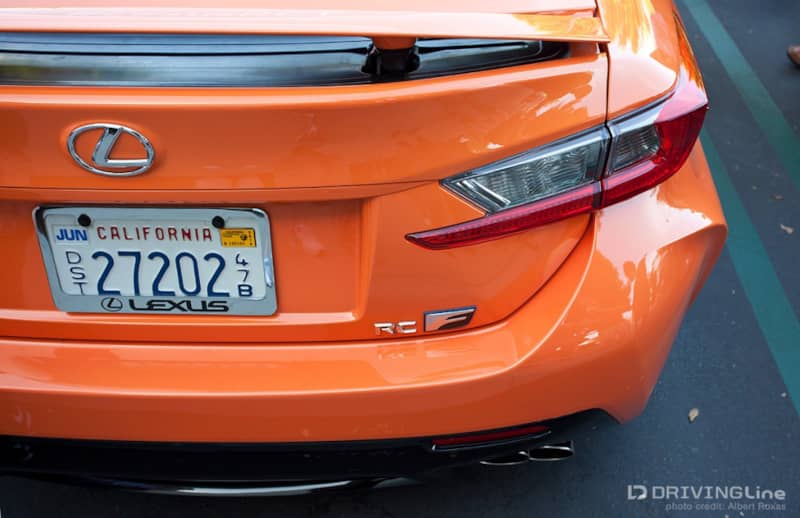 Lots of sharp lines and LFA inspiration on this sports coupe.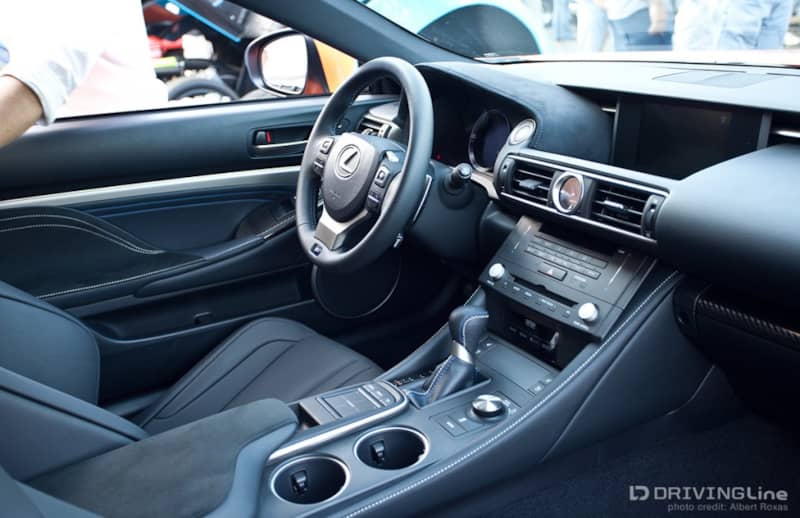 No-nonsense interior. Alcantara and leather abound.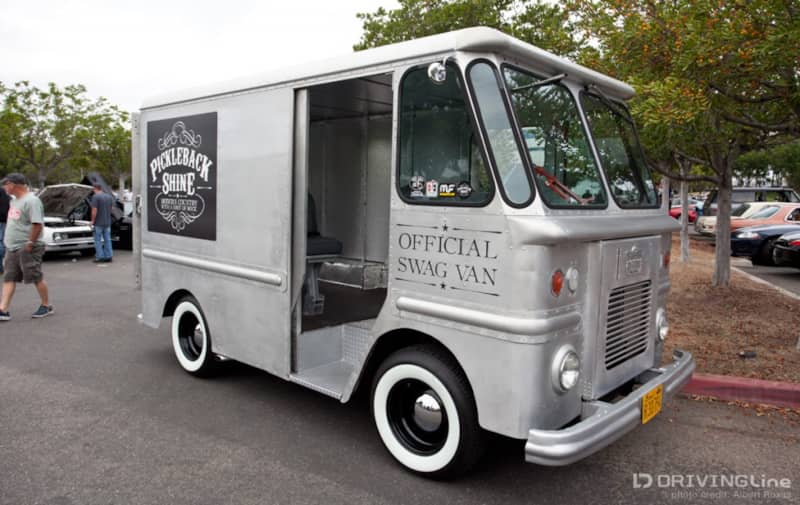 Pretty rad work-truck conversion.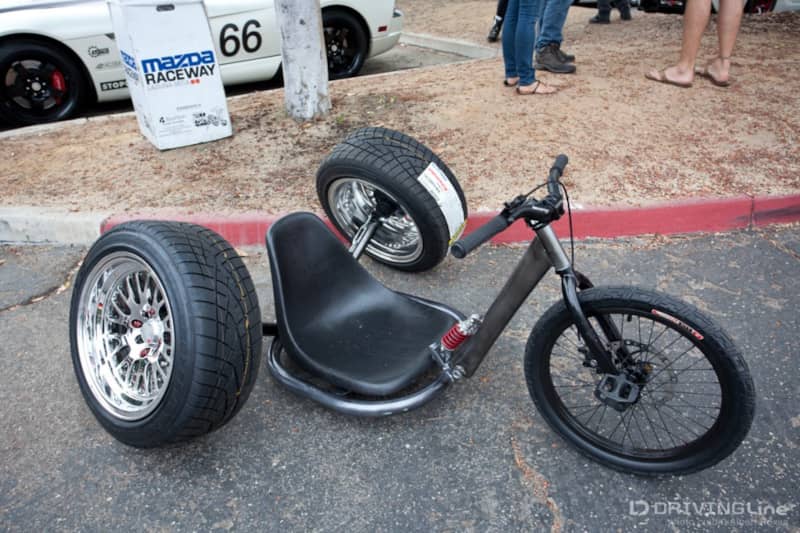 Think you've seen everything? Think again...Stanced tricycle.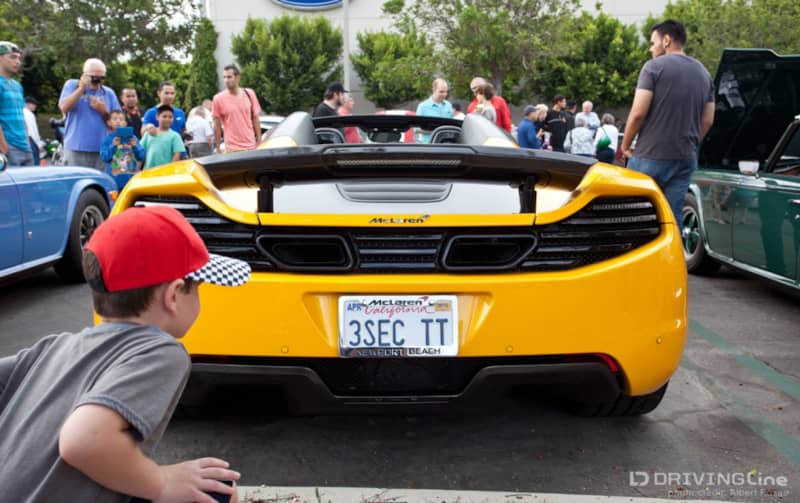 Yeah buddy, that's how I stare at cars too...McLaren MP4-12C spyder. Be sure to checkout this months video below: