Best of Show: June Cars & Coffee [Video ...and a tank]
Welcome to the June edition of Cars and...Tanks. I've been going to Cars & Coffee since its inception in Irvine and I'm pretty sure this is the first time I've seen a TANK! It's always nice to bring something "different," especially for those of us that attend every weekend. I've seen Fire Trucks, Movie Cars and full Race Cars – but a Tank definitely sets you apart from that McLaren P1 that just pulled up.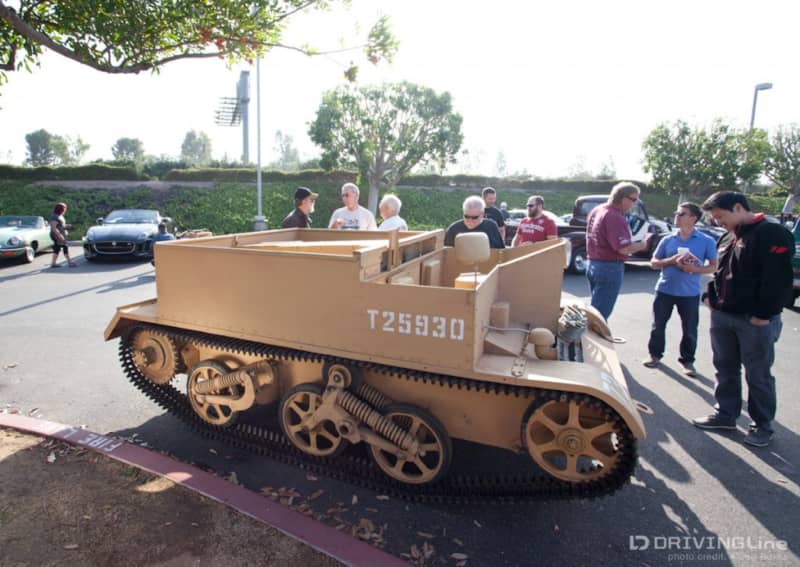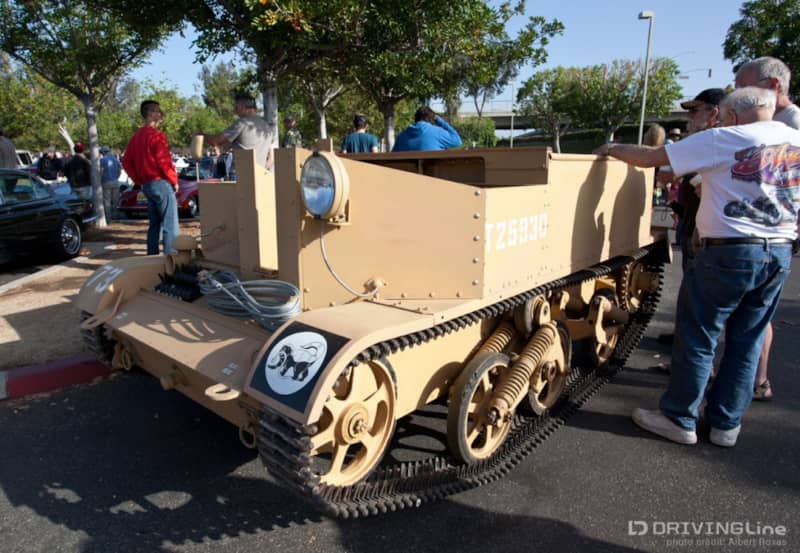 Not your typical weekend car, but still loads of fun I bet.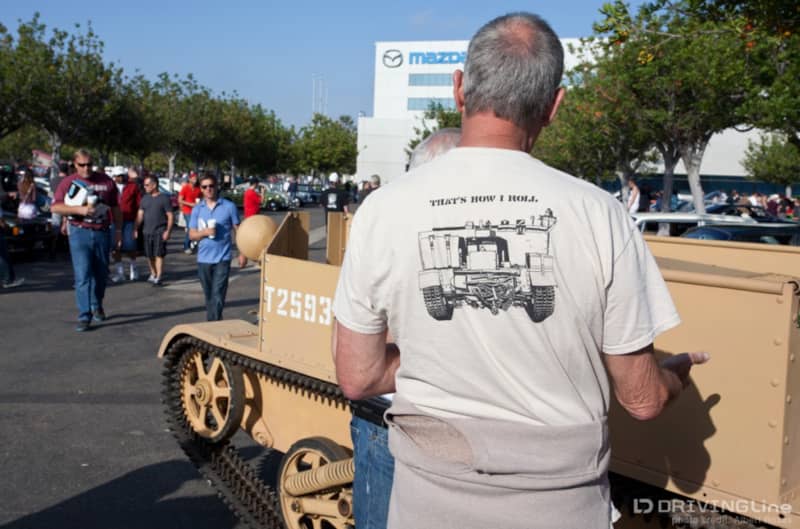 I can only assume this guy is the owner. GREATEST SHIRT EVER.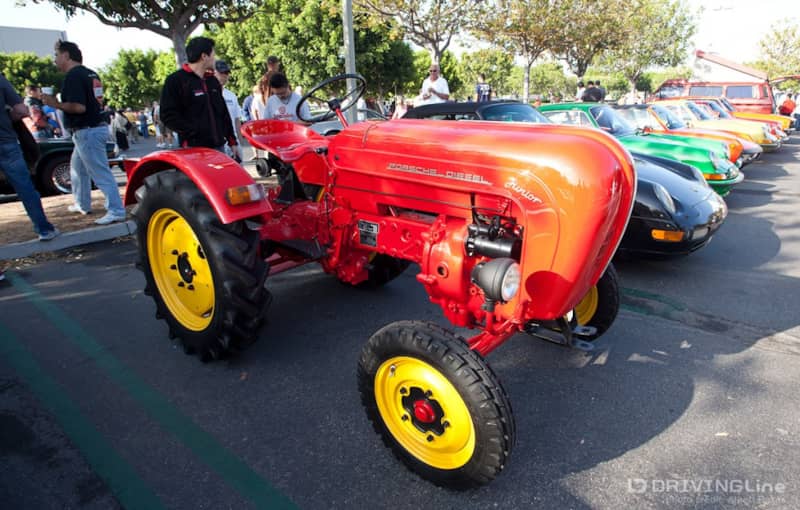 Another outlier for C&C Irvine...So you hate showing up to Cars & Coffee with your Porsche only to see another one like it? Problem solved – break out the Porsche Tractor.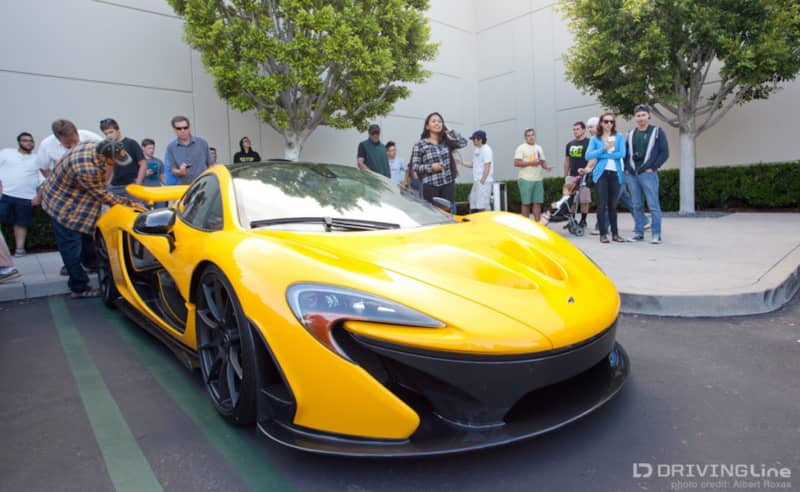 Cars & Coffee has something for everyone – how can you not smile at this face? Brand spanking new McLaren P1. (NOTE: This is not Jay Leno's – I kept hearing people ask where he was since he owns a yellow one as well, trust me – this one isn't his).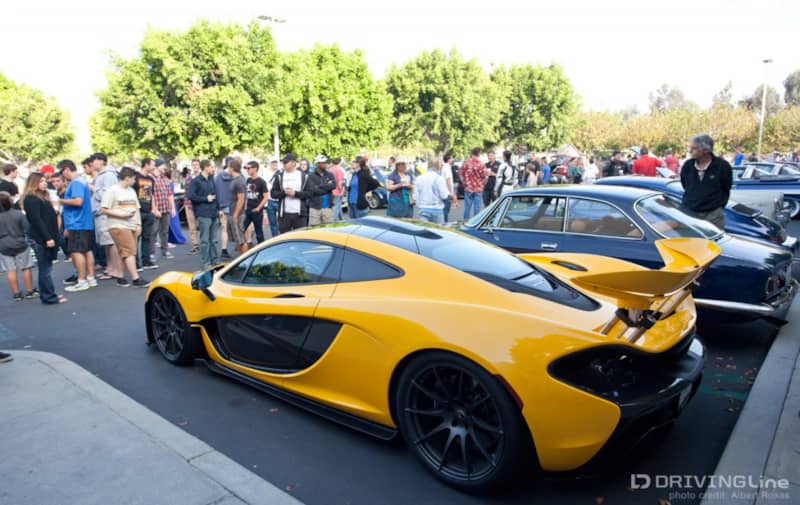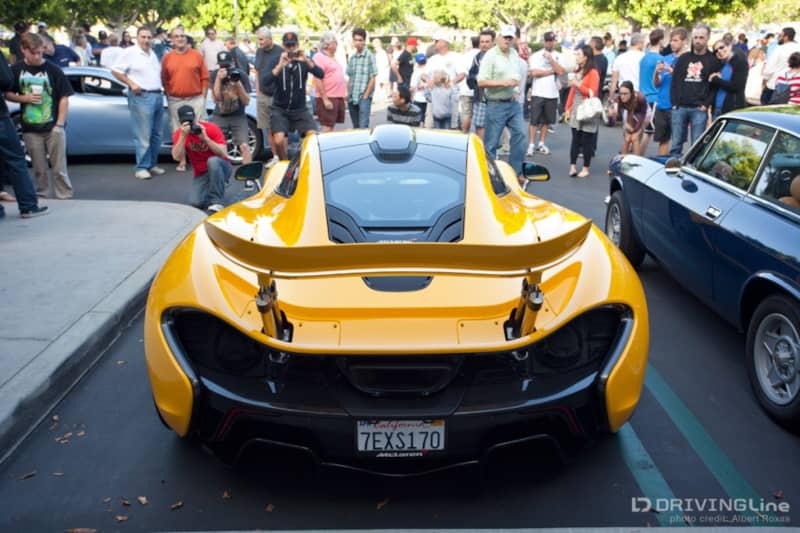 The P1 was left with Race Mode on – wing extended and body lowered and ready for launch. Pretty much everything on 4 wheels would see this view during a drag race.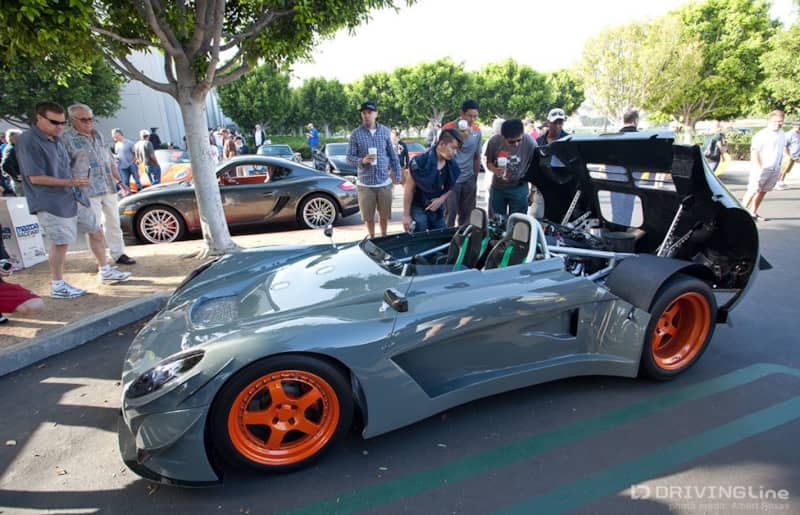 A mean Grigio Telesto (Lambo Grey) Lotus 2-eleven race car.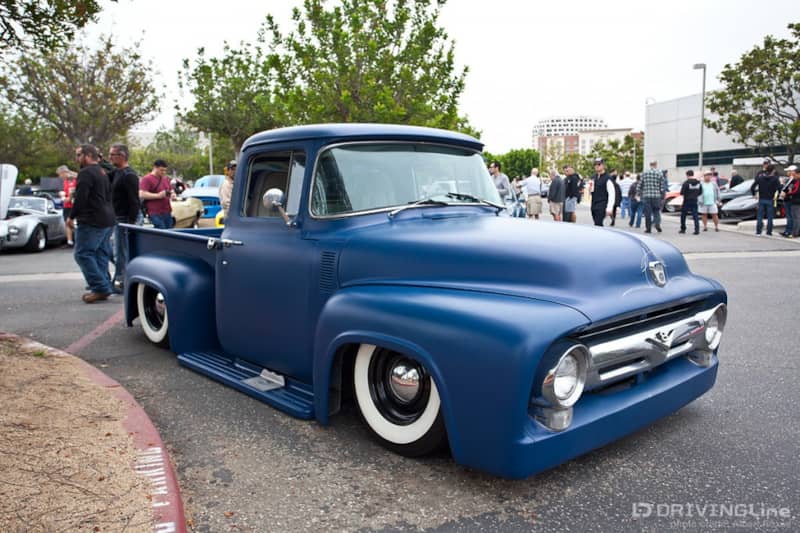 "Dumped" matte blue 1956 Ford Pickup  - that V8 emblem totally reminds me of the "Cars" movie.
The back row had a nice lineup of oldschool Datsun/Nissan Skylines.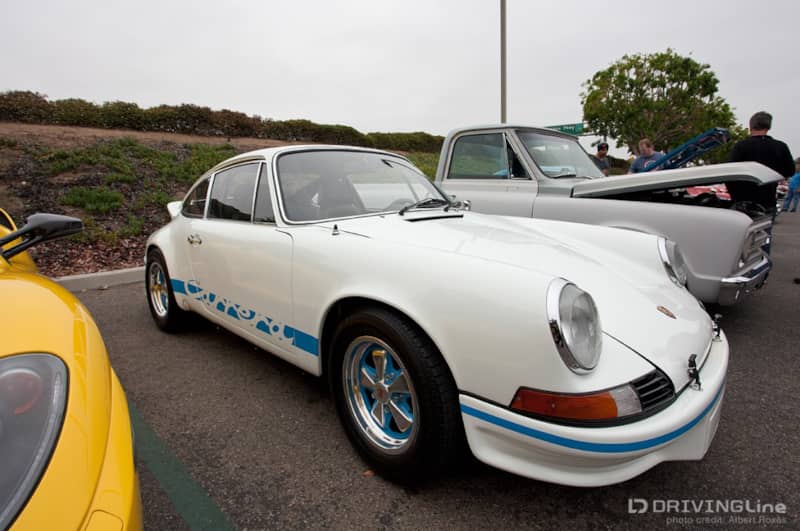 Amazing Porsche 911 Carrera RS Tribute car.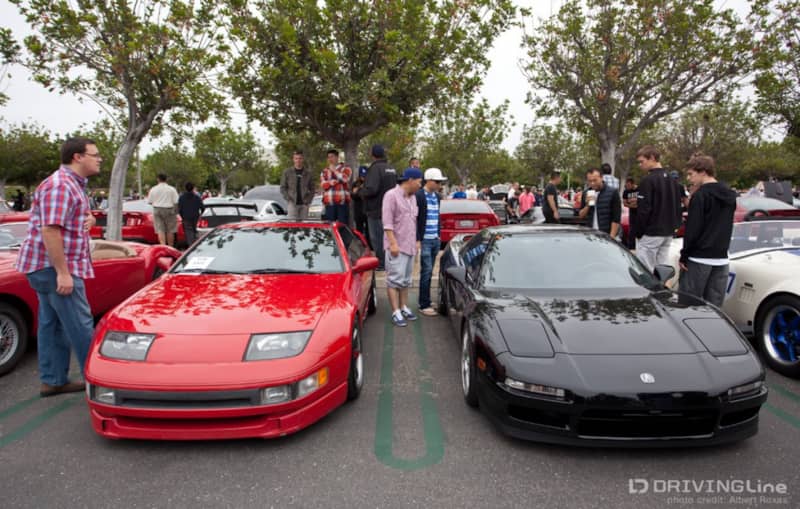 '90s flashback for the Japanese performance cars of that time – Nissan 300ZX Twin Turbo and the legendary Acura NSX.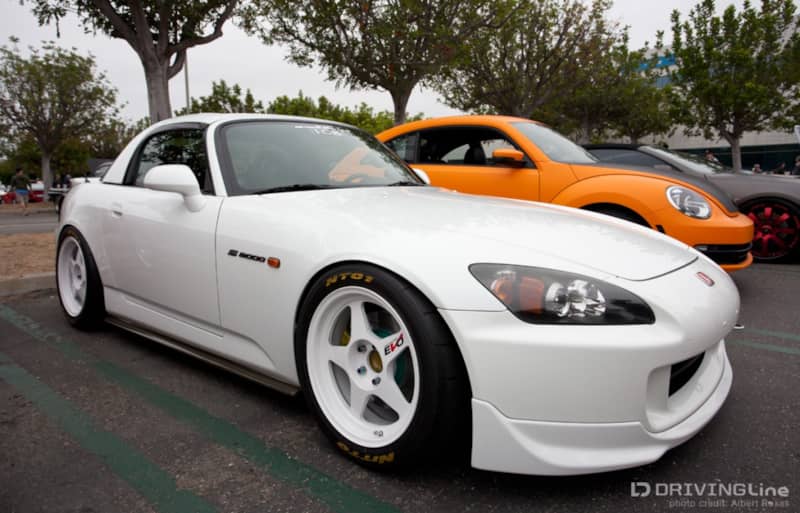 This Honda S2000 caught my eye, not just because of how good it looked but because of a "MetroSpeed" sticker on the windshield. Old school street racers will know this crew - brings back a lot of memories from late nights in West Covina!
One of the rarest and fastest sedans on the market right now, the Audi RS7.
Friends and enemies, Orange Aventador Roadster next to a Yellow Ferrari 458 Spyder.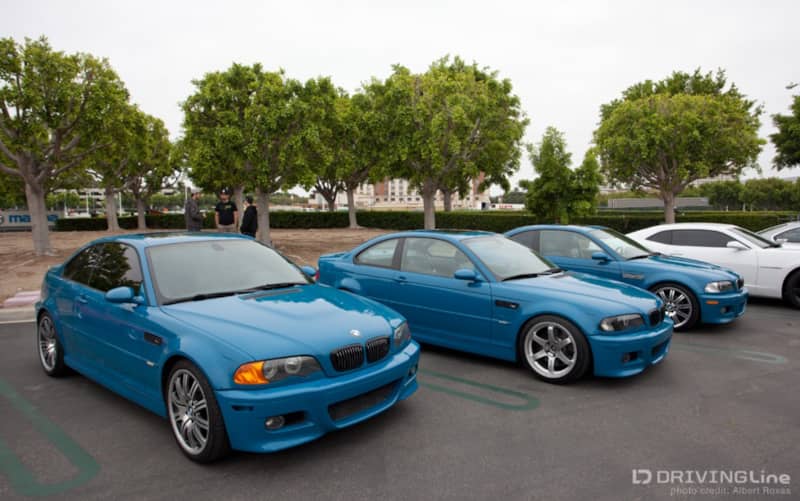 The Smurfs – a trio of Laguna Seca Blue BMW E46 ///M3's.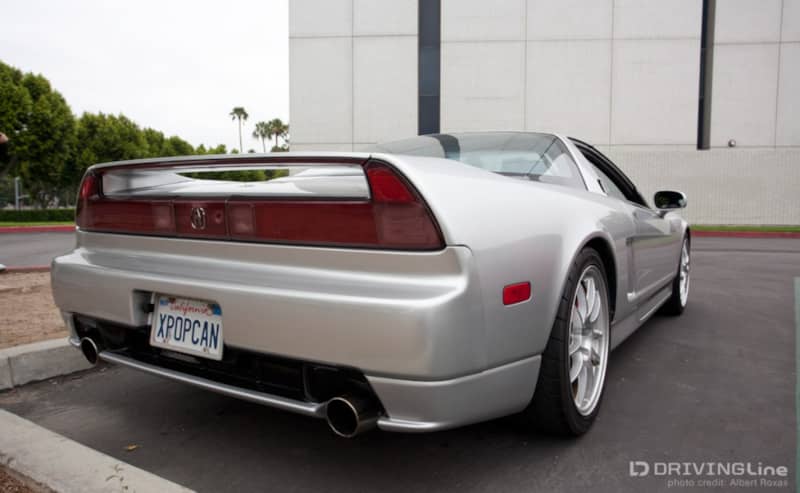 Clever personalized plate onto his Silver Acura NSX – the first production car to feature aluminum for weight savings on its body structure.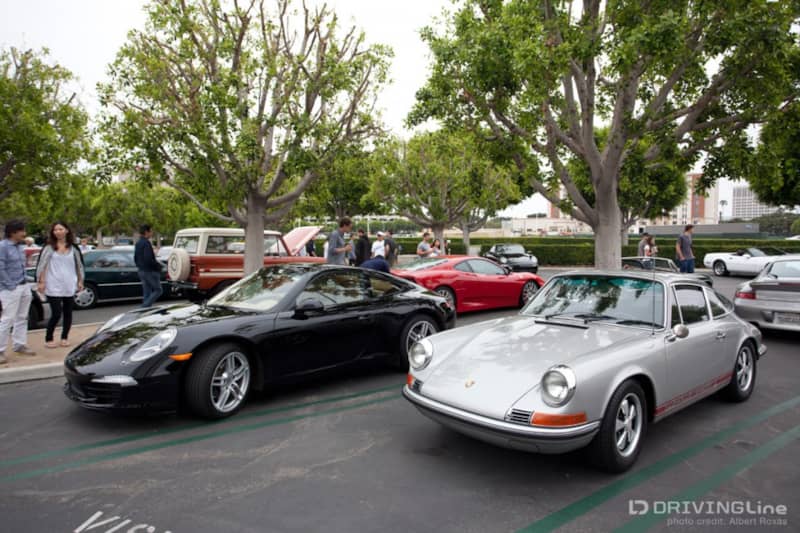 Family ties – decades apart – an early 911 next to the latest iteration, the 991. Most recently, Troy and the team over at 5-Axis brought out the latest concept from Toyota: The FT-1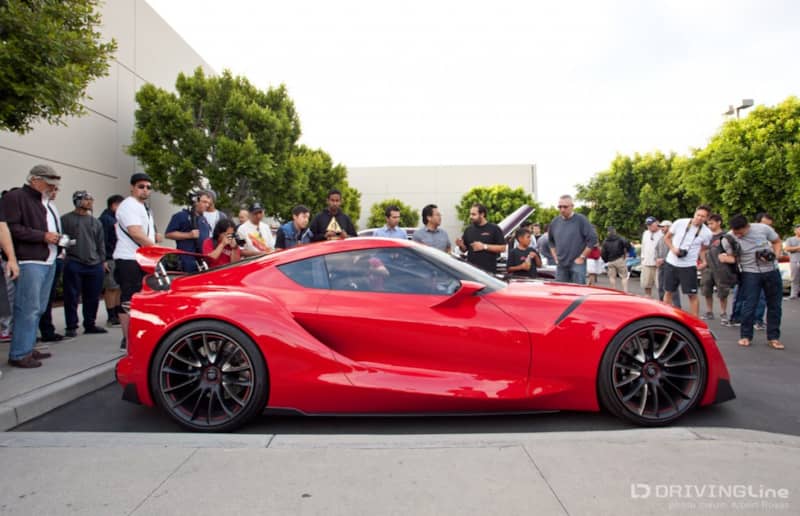 Rumor has it that this is the Supra replacement, which we've all been waiting quite some time for.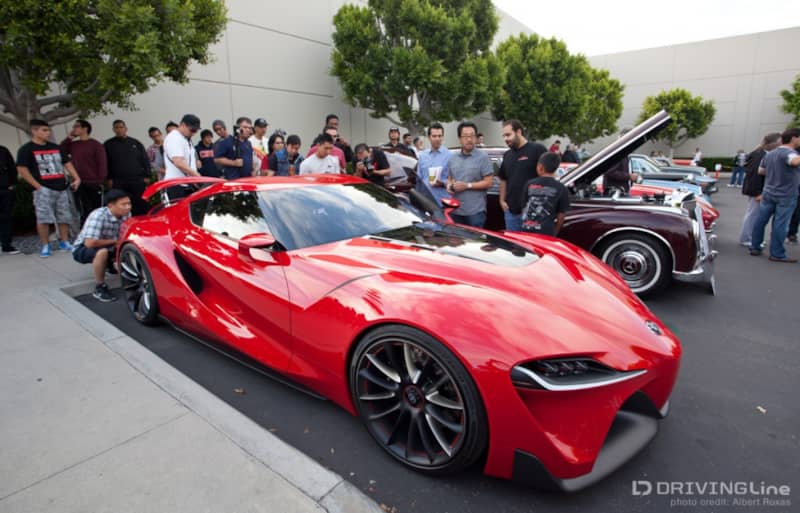 Powered by a golf cart motor currently, the FT-1 is still in the very early stages of concept to production.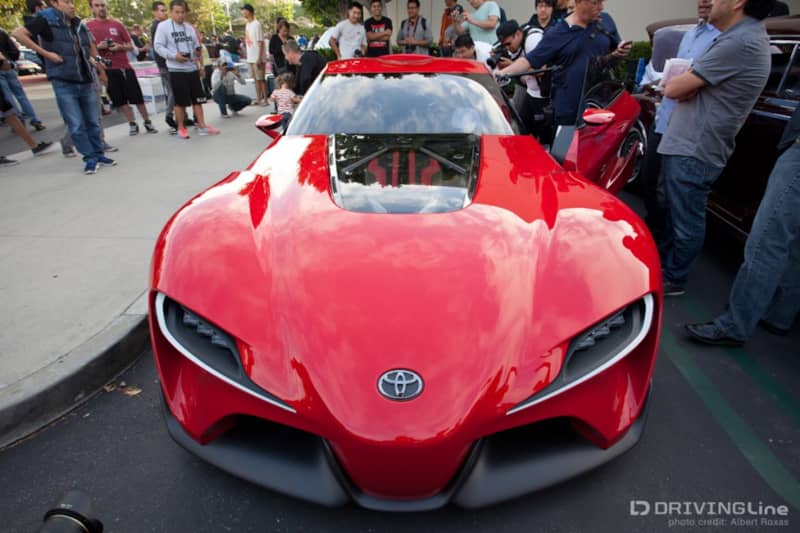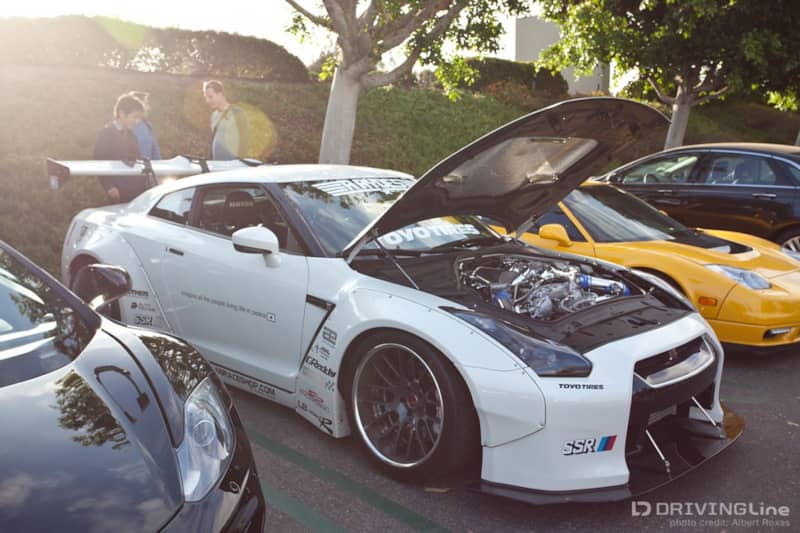 Crazy looking wide-bodied Liberty Walk Nissan GTR on hand.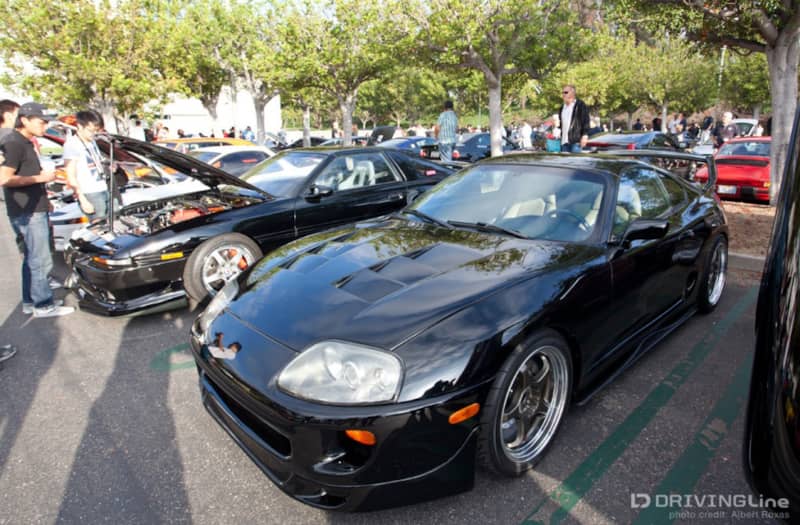 Another good example of generations – the Mark 2 Supra next to the the Mark 3 Supra, the last we've seen...for now.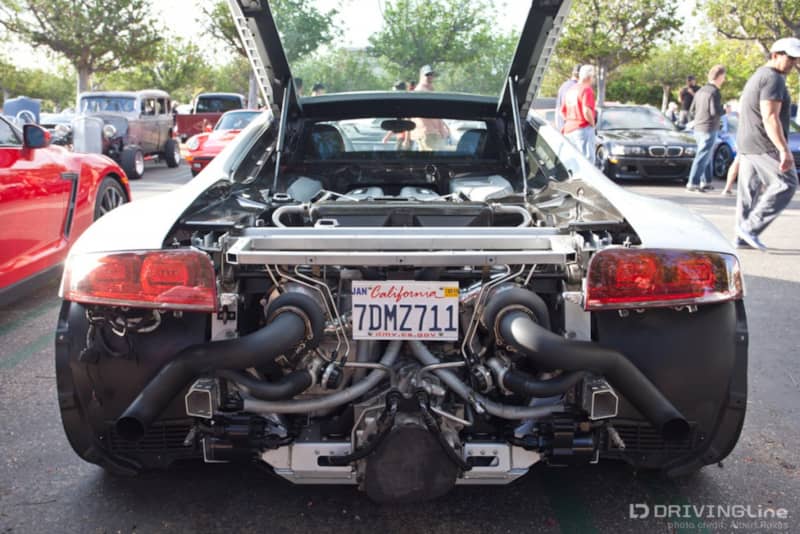 A fellow R8 owner, Kyle brought out his latest project – a custom twin-turbo setup on his V10 Audi R8. Completely legal right? It's got license plates LOL.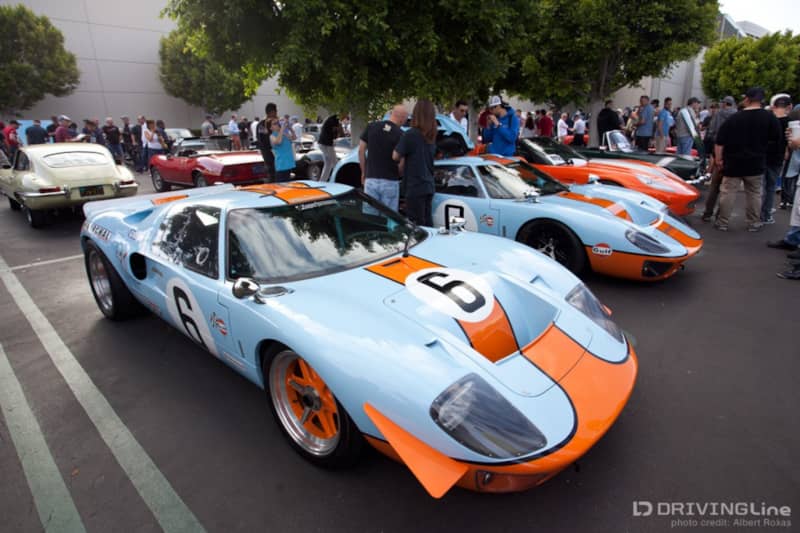 MERICA! (Hopefully you read my last feature) – a couple of Ford GT's in Gulf Livery.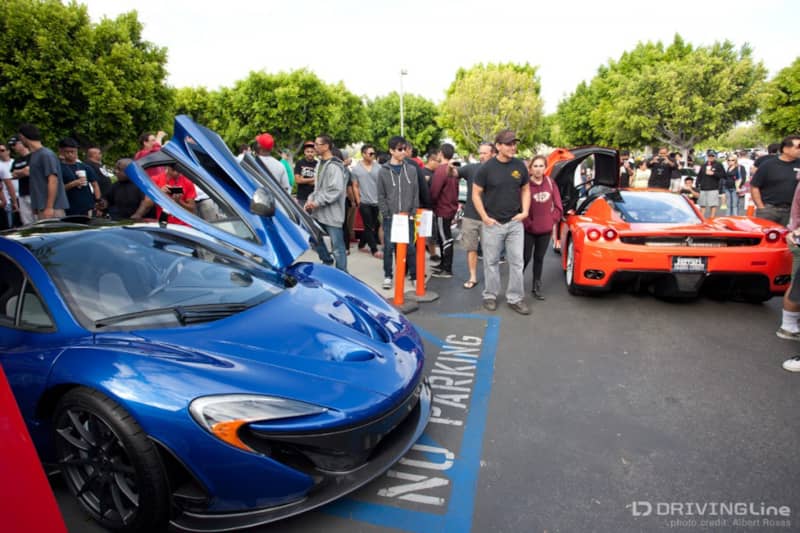 I'm going to end the feature with this image: A McLaren P1 and a Rosso Dino (Orange) Ferrari Enzo a few feet from each other. Still haven't made it out to Cars & Coffee? Maybe you should. Catch the video below if you still can't get yourself out of bed that early on a Saturday!
See our other Cars and Coffee articles: May and July!
Save
Save