Blues Brothers: OEM+ Restored '04 Ford Lightning Rounds Out a 2000s American Muscle Collection
It is honestly no surprise that the muscle truck category is such a come-and-go phenomenon in the automotive world. Although they can be found sparingly through the past 50 years of performance car history, the models are usually either a one and done affair such as the SRT-10, Syclone, or Lil' Red Express, or a combination of big engine/standard cab configurations that exist for only for a short time. The Ford Lightning, although appearing for two generations (soon to be three), really only mattered as a true performance machine for its 1999-2004 run.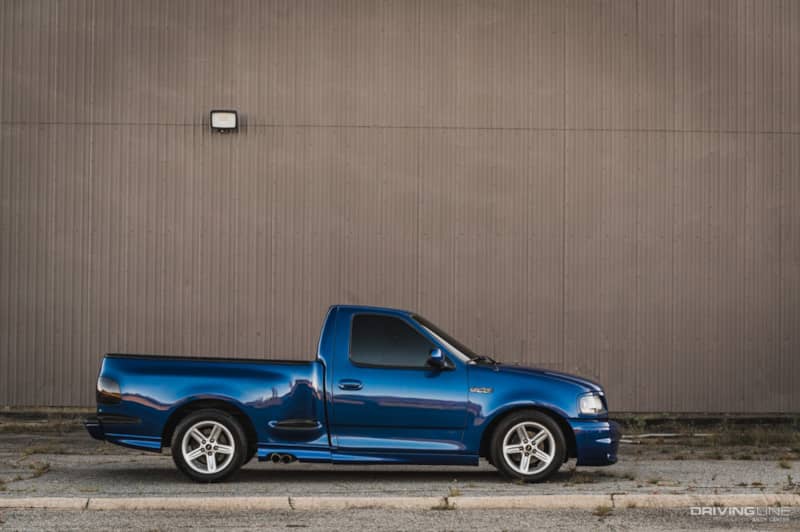 Competing Priorities?
Creating a true muscle truck is essentially pulling two opposite ends of automotive achievement together into one machine; utility and performance. To increase one, typically requires a reduction of the other. But mash them together? That's something uniquely American, a recipe that nearly always creates long lasting enthusiasm despite the competing goals.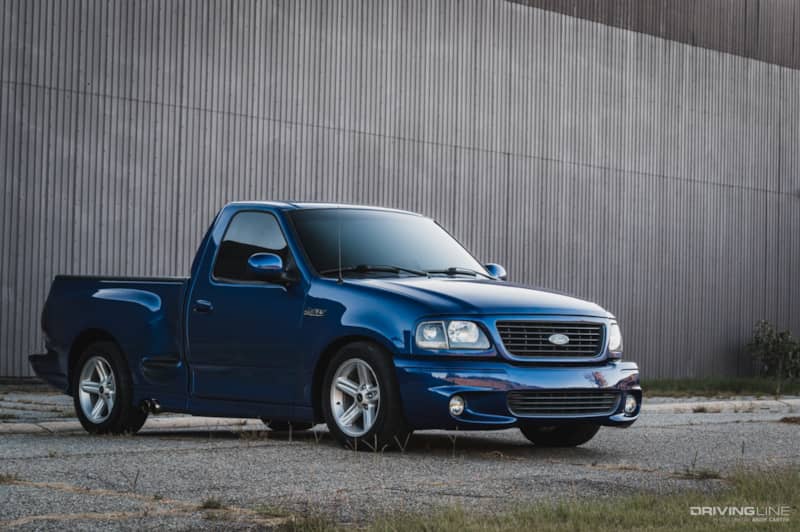 Owner Bryan Lester is perfectly ok with the contrast, and has restored this 2004 SVT Lightning to share a driveway with his matching Mustang SVT Cobra "Terminator." Both vehicles represent a special time in American automotive history as the '90s era of domestic performance was coming to a close.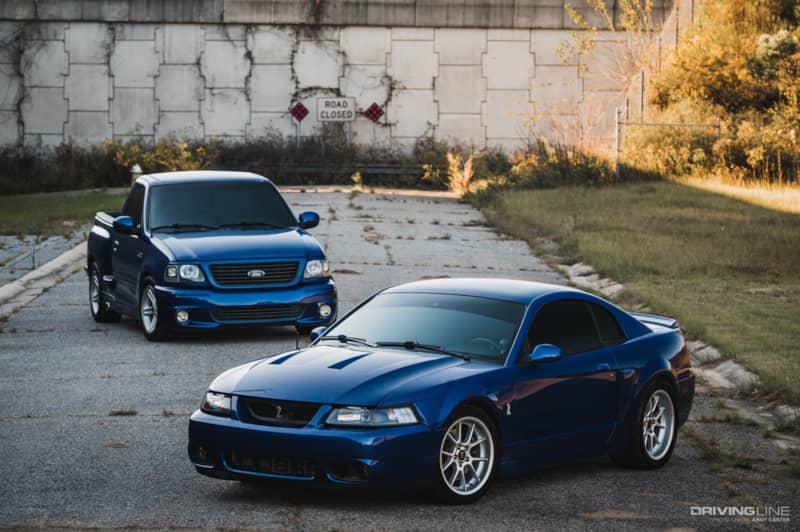 Keep It Simple
It was more about restoration, than modification, and Bryan has been careful to preserve the spirit of the Lightning for others to enjoy. A Belltech lowering kit gives the truck a more aggressive stance, but the stock wheels remain bolted to the hubs to maintain the factory look. 
Max Performance Made Possible
The nineties-era rubber, however, is long gone, replaced by a set of Nitto NT05 max performance tires. Ford certainly had its work cut out for itself when turning the F150 into something resembling a sports-focused machine, but the NT05s provide precise and responsive handling, allowing Bryan to use every ounce of performance from the SVT Lightning.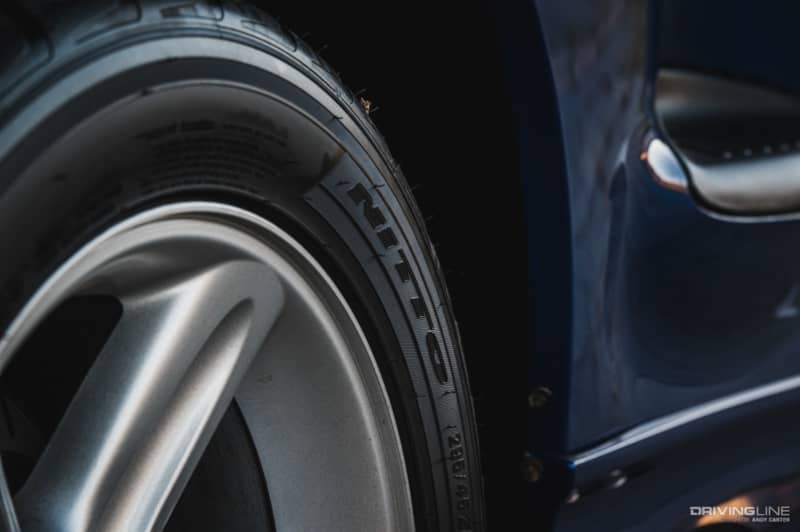 Bolt-On Performance
The SVT Lightning's supercharged 5.4L V8 remains relatively stock, which isn't a shock considering the 380hp powerplant utilized an Eaton M112 supercharger, propelling the stock truck to an impressive 5.2 second 0-60.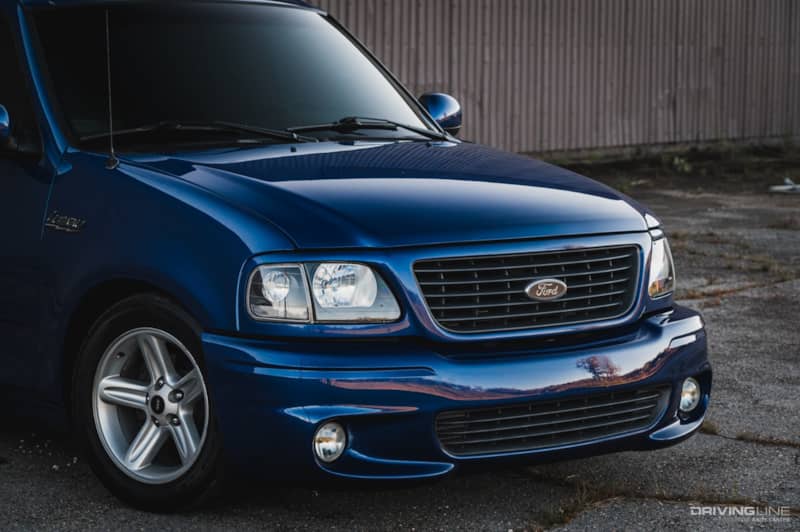 But, the engine has been pullied and tuned for increased performance. A Volant cold air intake and Magnaflow exhaust help the old truck to breathe a little better.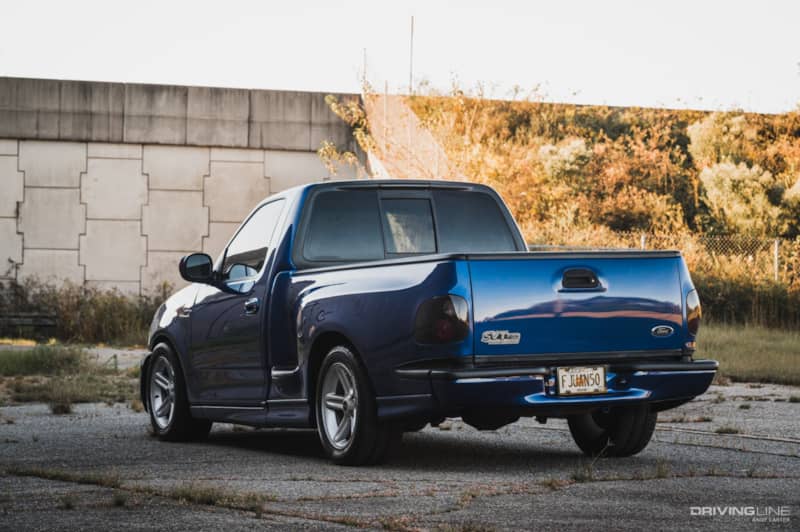 Do Muscle Trucks Still Matter?
In the modern era, the idea of the sport truck is seemingly on the back burner. Ford's own Raptor, a truck specialized for high speed off-road performance, bests the Lightning with a 5.1 second 0-60, and that's with 35-inch all-terrain tires. The TRX, another 4x4, wears the fast truck crown, making the jaunt in 3.7 seconds with four doors and 35s as well.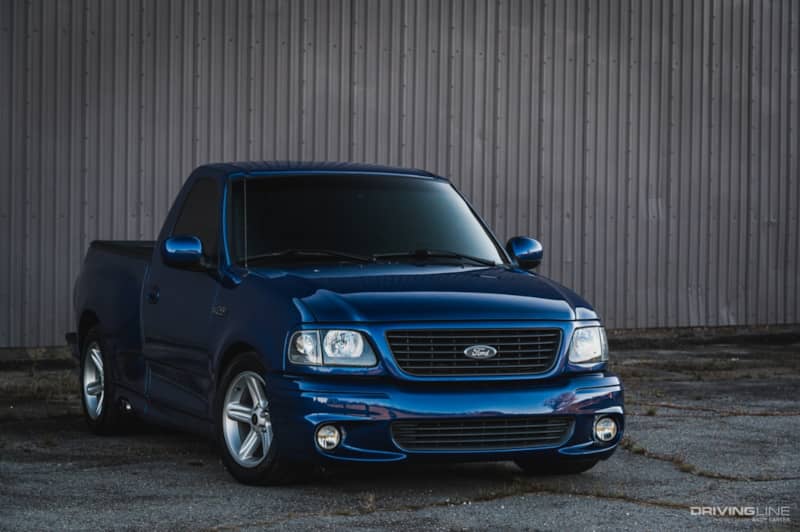 With this level of performance, is there really a need any longer for a traditionally sporty truck? A pick-up won't ever handle well enough to compete with an equivalent muscle car, so what's the point? Why not have the off-road and on-road performance together? Ford's third iteration of the Lightning, its upcoming electric truck, will carry on the torch of the on-road "muscle truck,", but it will be a complete re-imagining of the very definition of American performance altogether.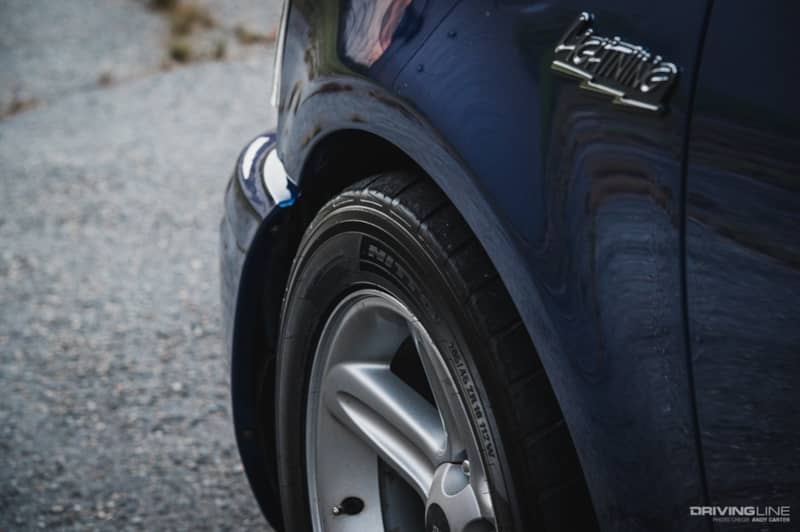 This 2004 Lightning certainly deserves preservation it's received because it is likely to be remembered as one of the last true sport trucks. Admittedly, they don't make a lot of sense. There's better ways to go fast, and there's better ways to haul lumber.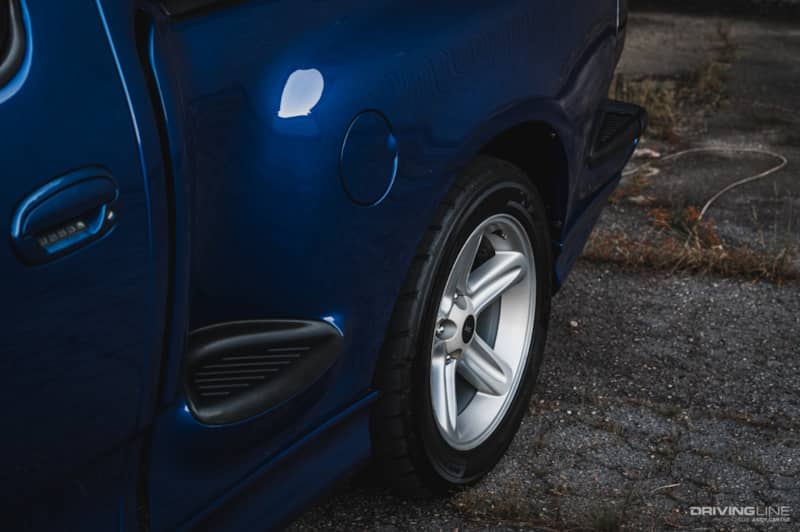 But somewhere in the midst of the compromise is a bit of magic and nostalgia that will be cherished by a certain group of enthusiasts. Not unlike its Terminator stablemate, the SVT Lightning is a mix of brutality and beauty that has reached its peak and will soon be gone. People like Bryan Lester are doing the world a favor by restoring and preserving these trucks for the future generations. Here's hoping they'll be on the roads not making a bit of sense for many years to come.