Breakfast With the Lobster Wagon: Dodge Ram 6BT Crew Cab
When given his dad's 1990 Dodge truck, Chris Begley's build plans evolved to suit the needs of his five-person family. This would include taking the kids to school. So, rather than thrash on it in the dirt, we opted for the more civilized photo shoot and drove to Krispy Kreme for breakfast. If a truck can navigate busy city streets and the tight drive-thru of a donut shop, as well as being fully off-road capable, it checks off all the boxes on our list.
What started life as a 1990 Dodge Ram single-cab, long-bed with a 5.9L Cummins is now a 1990-slash-1984 Crew Cab dubbed the "Lobster Wagon." Truck-savvy enthusiasts will notice that Dodge never offered the Cummins/Crew Cab option. "Crew cab production stopped in '85," notes Begley. "But, the body style continued until '93. So, when the Cummins option came along in '89, the crew cab option was no longer available."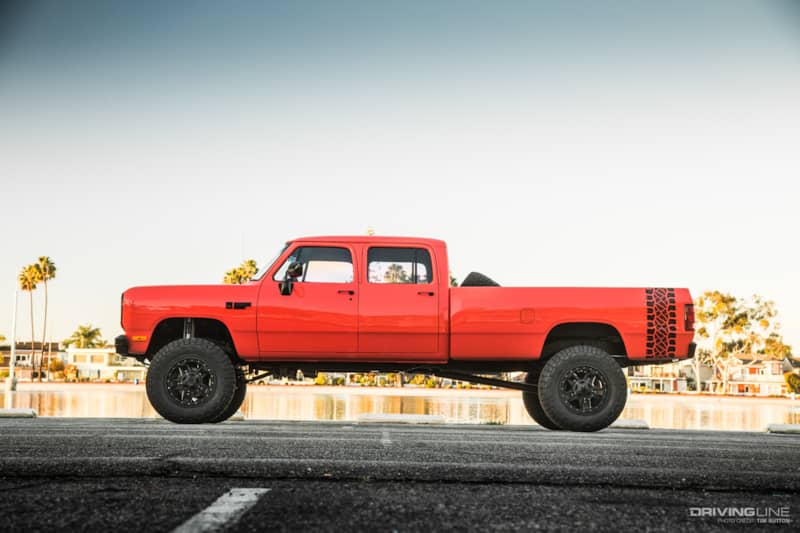 While most would opt to begin with a crew cab truck and drop the sought after 6BT, 12-valve Cummins into it, Begley already had the '90 truck. "Yeah, it was a lot more work this way," admits Begley. "But since I'm a fabricator guy rather than an engine guy, this fit my skills."
What began with a Craigslist search for a SUV-version Ram Charger cab, ended in finding the 1984 Crew Cab which struck the right cord. Begley makes it sound simple by saying, "I cut and extended the frame, took the single-cab off, and dropped the crew cab on." In reality, that was a couple years of work, on the side of all his other projects at Luxury Prerunners.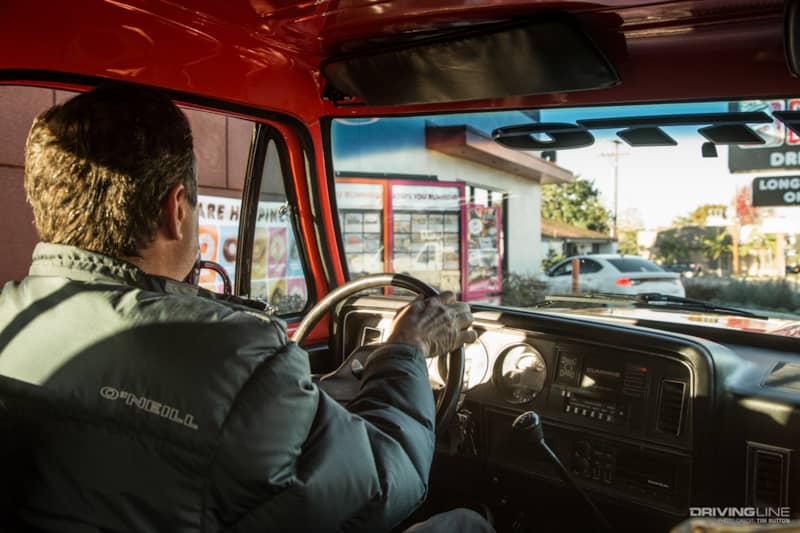 The '90's frame was cut just behind the front suspension, from there back it's the beefier '84 frame. The front and rear bumpers come from a Ram Charger, which Begley fabricated custom brackets for and notched the rear making an even smoother fit.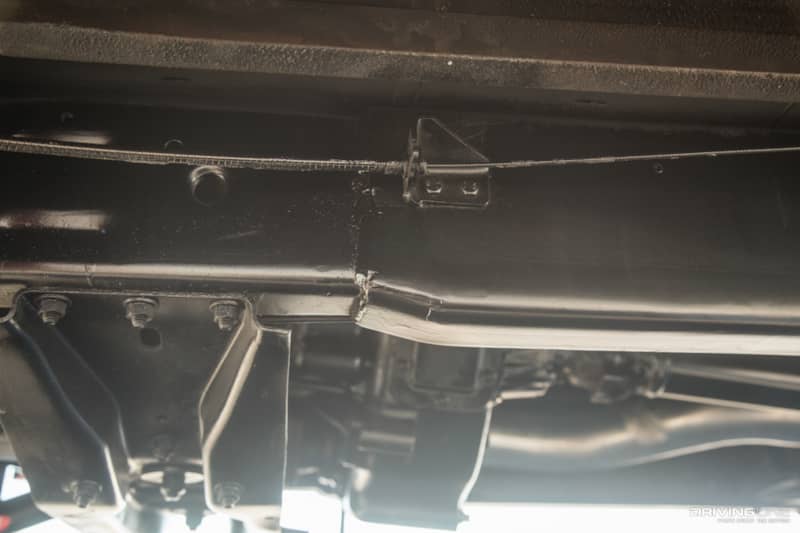 With his dad owning the pickup for most of its 350,000-mile life, Begley didn't expect any surprises. "It only looked like this had a few dings and dents," recounts Begley, "but when we got to block sanding, we found that there was a ton of ripples." Asking his dad about the body damage he got a response that made total sense from a guy who worked as a hunting and fishing guide. "When I'd go into the dairies in the early morning when it was cold, the cows would come and rub up against the truck for warmth."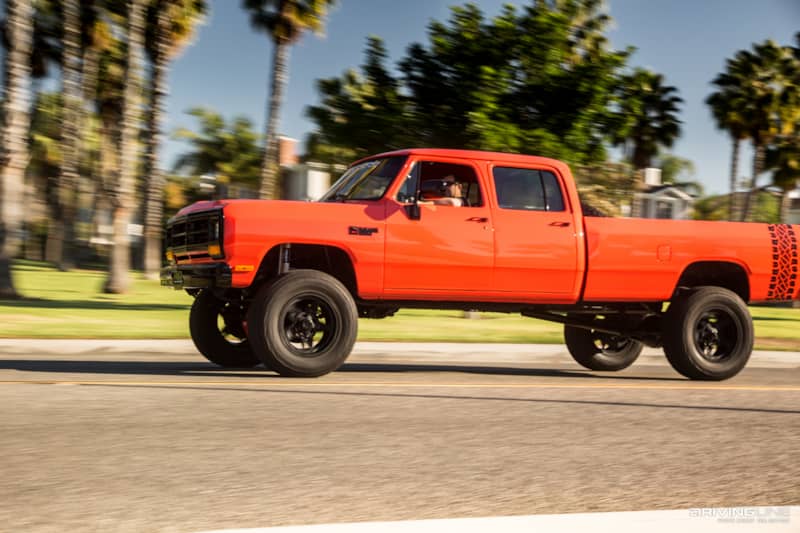 Getting the pickup to its showroom new paint and body took a lot of work that to many may otherwise go unnoticed. "My idea for this was to keep something kind of stock, like something that Dodge would build," says Begley. "So I stayed with a Dodge color - Jeep actually, but still Mopar. The shocks are really the only over-the-top thing that a dealership wouldn't do."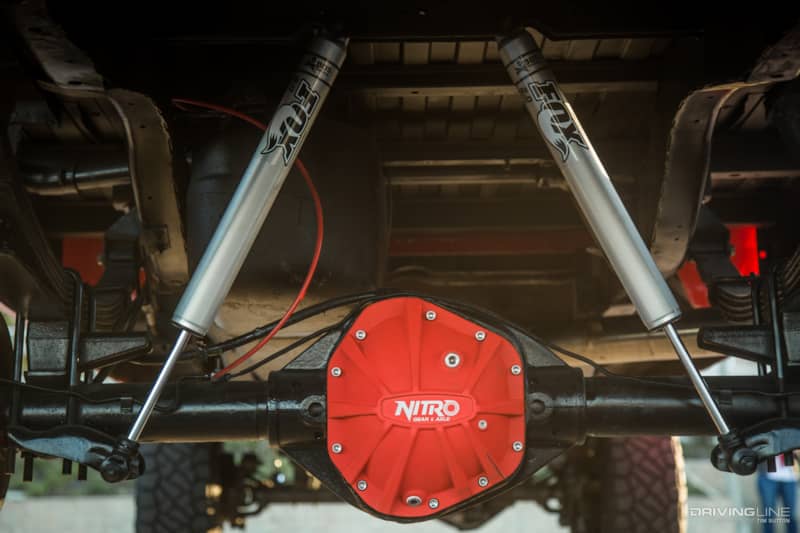 Even the interior is stock from a 1984 Crew Cab. Something that amuses his kids, who had never experienced manual windows and locks. "It's as true and authentic a Cummins Crew Cab as you can get," says Begley with pride. With just 350,000 miles on an engine known for being a million mile marcher, Begley and his family should get plenty of enjoyment from it.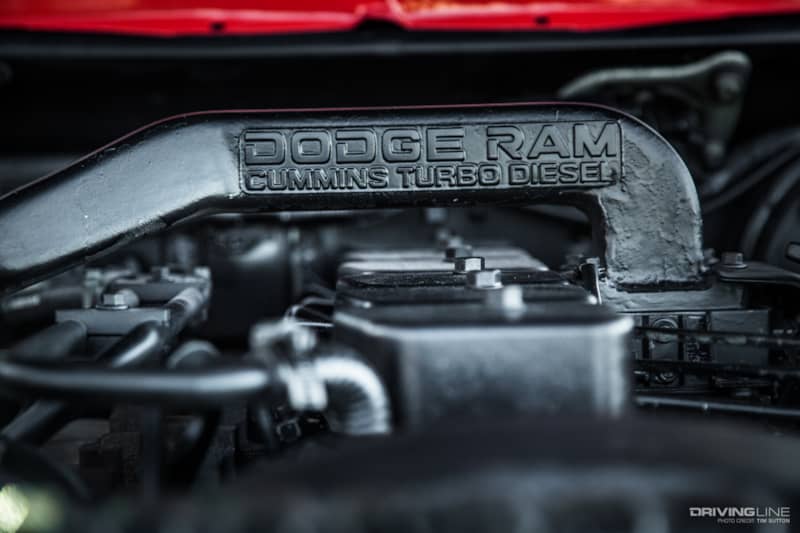 Phase 2 of the build is already planned out and is the reason for the extra large shock hoops. "I'll take the leaf springs off and then do a coilover, bypass and 4-link it." Ridge Grapplers provide the perfect on- and off-road manners to fit a truck that will surely see plenty of time on street and dirt alike.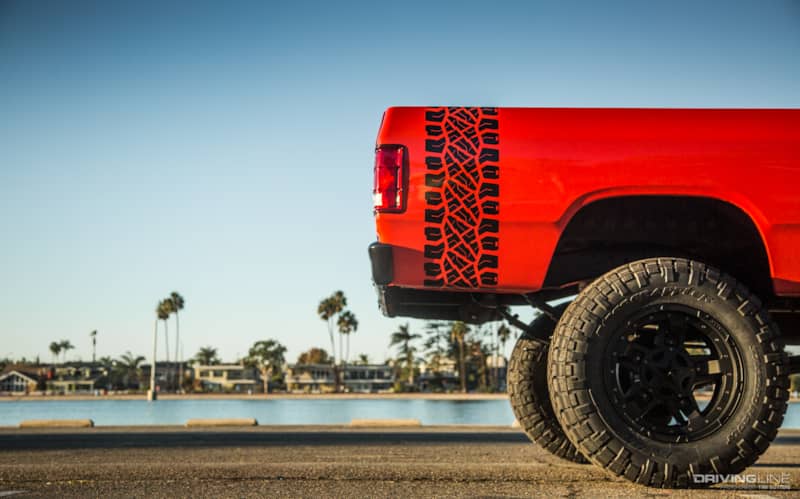 All arrows point toward the perfect family wagon for an off-road loving family like Begley's, but time will tell if he can put something so polished out through its paces. "It started out as a daily driver and then it got turned into an every-other daily driver and now, with the paint so nice, I don't' even want to drive it," laughs Begley ironically, "Why did I even build this thing!"
See even more from our donut trip in the gallery below.
Power Specs
| | |
| --- | --- |
| YEAR/MAKE/MODEL | 1990/1984 Dodge Ram |
| OWNER | Chris Begley |
| ENGINE | 5.9L Cummins |
| AIRFLOW | Factory Holset turbo |
| EXHAUST SYSTEM | Modified to fit RBP 4-in exhaust, originally designed for Chevy Duramax |
| DRIVELINE | Factory Getrag 5 speed manual, Dana 60 front and Dana 70 rear diff with Nitro gear covers, JE Reel front and rear drivelines |
| SUSPENSION | BDS 5-in lift leaf springs front and rear, Fox 2.5 triple bypass shocks front, 2.0 rear |
| WHEELS | 20x10-in KMC XD Series Rockstar III |
| TIRES | 37x12.50 Nitto Ridge Grappler |
| BODY | Matrix paint and clear in Lobster Red by Matt Hutcheson Designs, front and rear Ram Charger bumpers with custom fabricated brackets, rear bumper tucked, factory 1984 re-upholstered interior |
| SPONSORS | Nitto, BDS, KMC, Matt Hutchesons Designs, So Cal Supertrucks, JE Reel, Nitro Gear and Axle |
Which Cummins is better? 5.9L vs 6.7L... find out here.