Budget 2010s Ford Fun: Used Focus RS or Used S550 Mustang GT?
Compared to Ford's high-performance glory days of the mid-2010s when it offered not one, not two, but three different turbocharged hot hatchbacks, today's Ford lineup might seem a little barren.
Though there are plenty of reasons to lament the fact that Ford no longer sells the Fiesta ST, Focus ST and Focus RS—the secondhand market still makes it possible to enjoy these cars.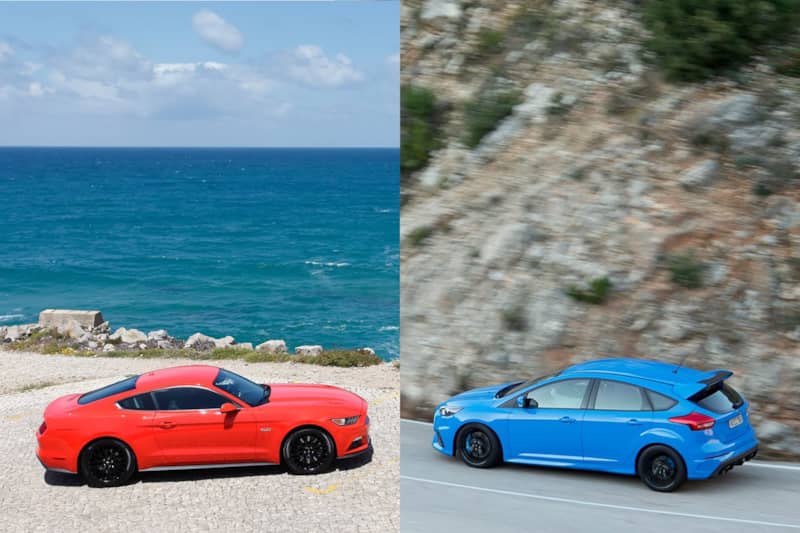 While the older examples are now a decade old, there are still plenty of decent ones out there. The Focus RS in particular has remained in high-demand being the flagship of the trio and a car that was forbidden from the American market for so long.
At the moment, a used 2016-2018 Focus RS can be had from the mid $20,000s to the mid $30,000s, and depending on specifics, those prices fall in quite similar to a same-era S550 Mustang GT.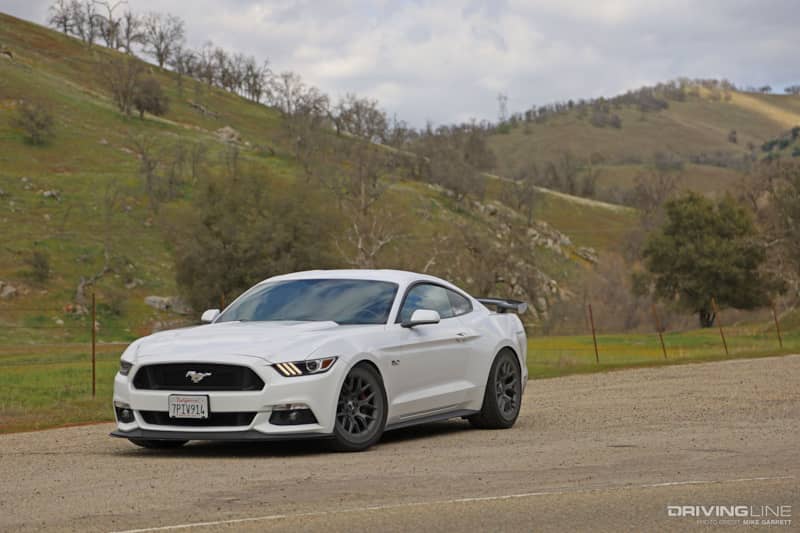 In terms of raw performance, the two cars are pretty close as well, with the RS taking the lead in handling out of the box and the Mustang GT is the faster car at speed. So which is the ideal machine and the better performance value? The V8, rear-drive pony car or the turbocharged AWD rally-bred hot hatch?
Reasons to Buy a Used Focus RS
If practicality is a big part of your wants, the 350-horsepower Focus gets the easy nod here. For starters its a five-door hatchback rather than a two-door coupe. And while it's no SUV in terms of interior space, it's a much better choice for hauling more than one passenger or if you have kids.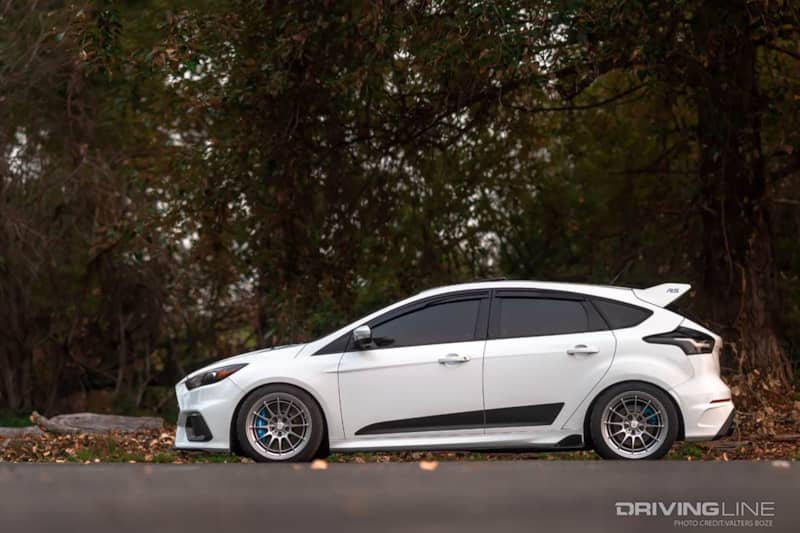 Also adding to the practicality is all-wheel-drive, which makes the RS a great all-weather performance car that won't be desperately struggling for traction on wet roads or in snow.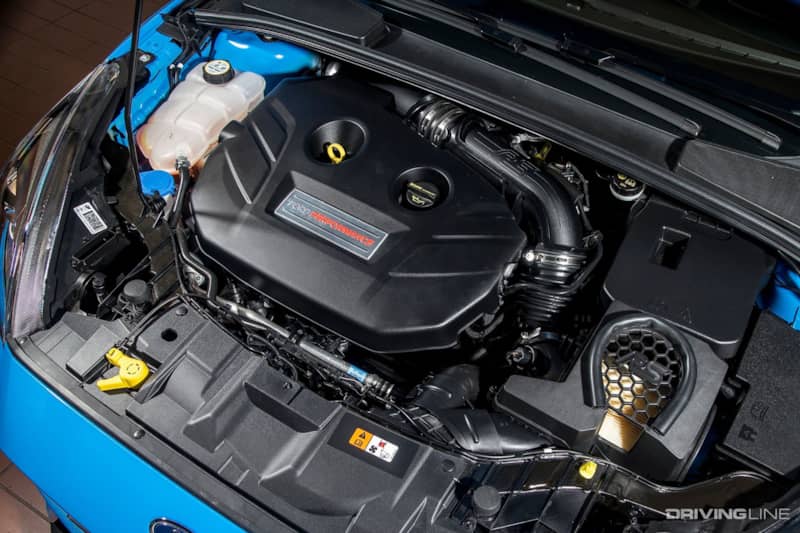 And while it won't slide the tail like a Mustang, it is able to send 70% of its power to the rear wheels, making it one of the few AWD hot hatchbacks that are actually capable of "drifting," even if just for a short time.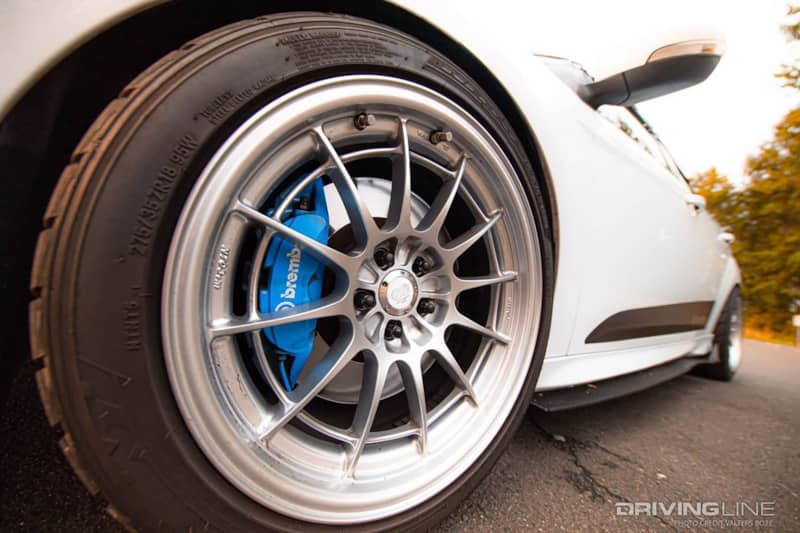 And speaking of hot hatches, what the RS offers more than anything is the hot hatchback in its peak form. It's not a perfect car, with common complaints about its stiff ride and upright seating position, but it's a perfect mix of practicality and fun—and is also a much rarer car than a Mustang GT if that kind of thing matters to you.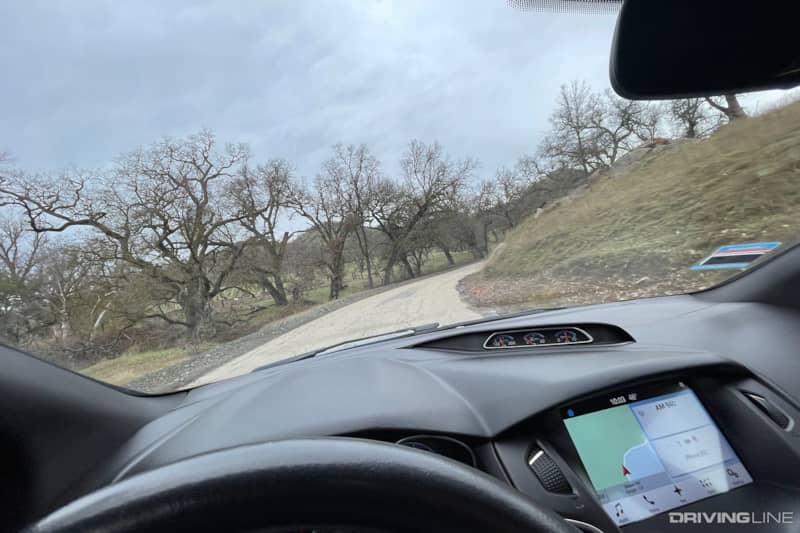 Reasons to Buy a Used S550 Mustang GT
While you might think the "sound" department would be an easy win for the Mustang, the Focus RS holds its own with its turbo noises and pops and bangs, but there's still nothing quite like a V8 for both sound and feeling.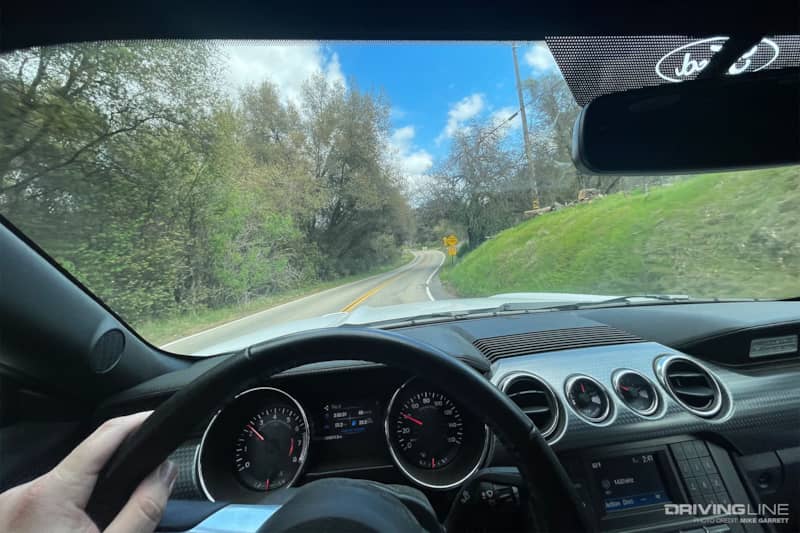 Another reason to go Mustang GT is if you want an automatic transmission. While one could opt for a six-speed or later a ten-speed auto to pair with the V8, the Focus RS is a six-speed manual only.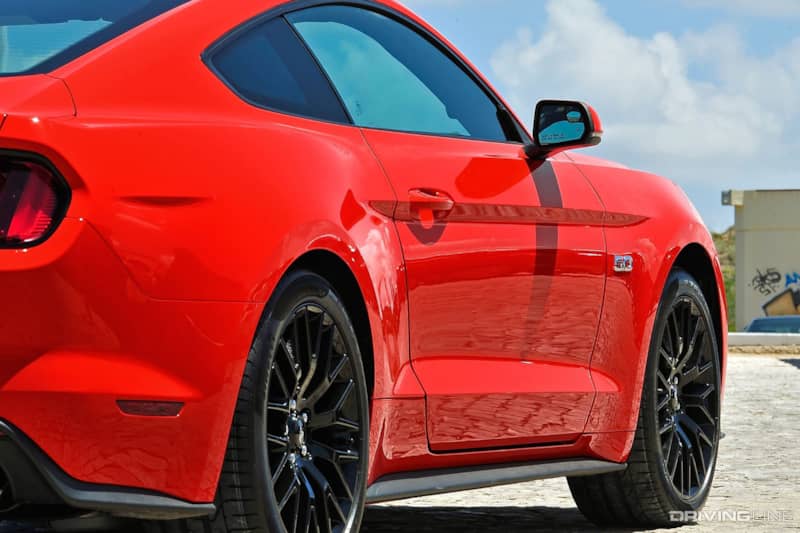 Availability is another thing to consider. While ultimate pricing might be similar, there are many more Mustang GTs on the market, giving buyers a lot more choices for things like color and individual options, both of which are extremely limited on the Focus RS.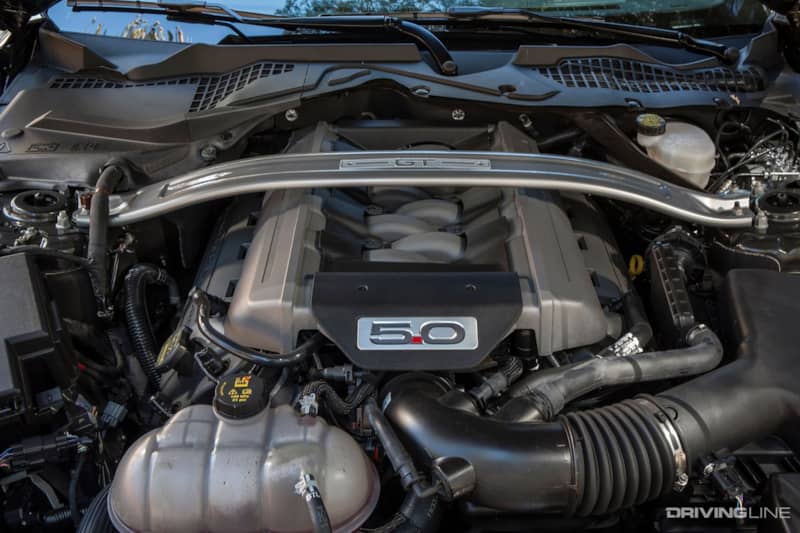 The best reason to pick the Mustang though is probably the endless aftermarket support. There are upgrades available for the Focus RS of course, but the potential will never match the Coyote-powered Mustang GT, which is one of the most popular modification platforms ever, and it can be built to do just about anything you want.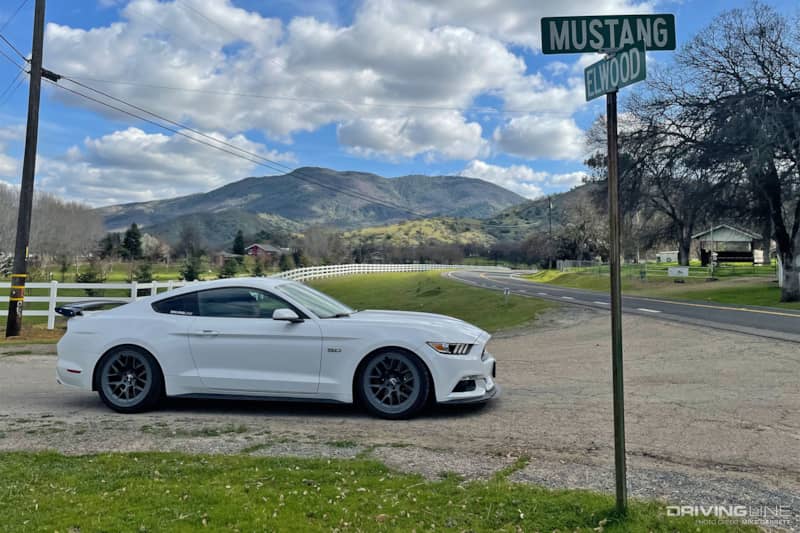 Verdict
Truth be told there might not be a lot of buyers cross-shopping these two Fords on the used market. And at the end of the day, it's hard to call one car definitively better than the other.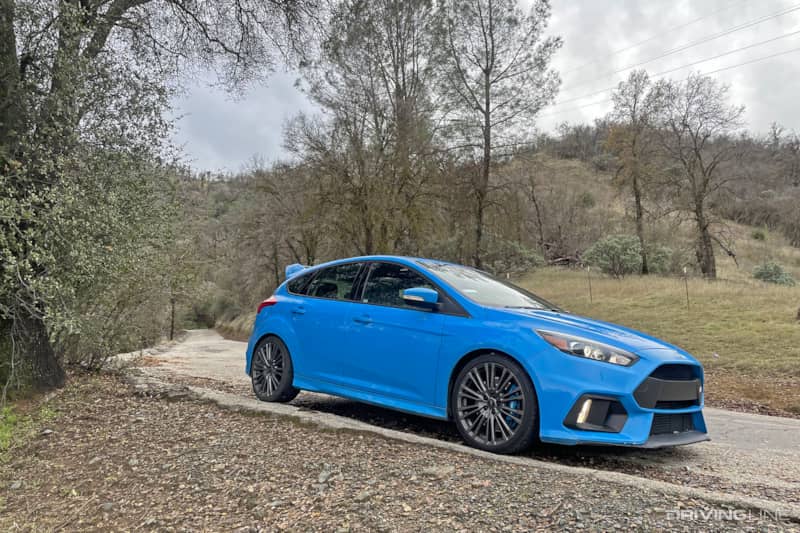 If you are planning to keep the car mostly stock or favor practicality we'd give the nod to the RS. If you want a car to modify extensively, to hit the dragstrip in, or just to enjoy on weekends—the Mustang GT might win out.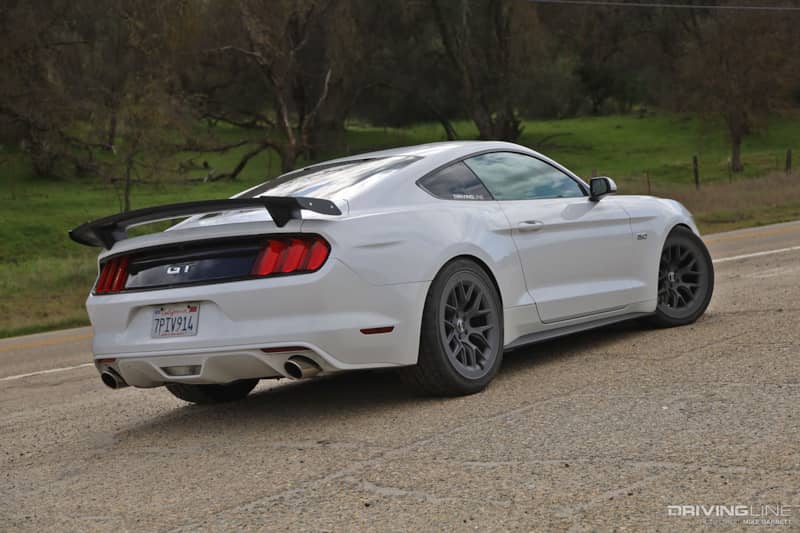 Both manage to be extremely fun, wear the same manufacturer badge and cost about the same in today's market. But they have very distinct personalities that, more than anything, remind us of a time not long ago when Ford truly offered a performance car for everyone.