Budget Diesel Mods: '89-'93 Cummins
Even though the P-pumped Cummins receives most of the glory in the Dodge performance realm, the 5.9L inline-six that started it all can be made to make power, too. Often referred to as first-gens, the inaugural Cummins B-series option offered in '89-'93 Dodge ¾- and 1-ton trucks debuted with a rather docile, 160hp rating. However, with less than $1,000 invested, its power can effectively be doubled. With a little more than 100 bucks thrown at the rotary-style, mechanical Bosch VE injection pump, an extra 80 to 100rwhp can be unlocked and a broader power band achieved.
Beyond the initial "easy mods," the first-gen trucks aren't much different than any other modern-day diesel. That is to say that larger injectors will be in order, a turbo upgrade will be required to match the extra fuel and the transmission (or clutch) will eventually have to be addressed. Out of all the diesel enthusiasts we come across, first-gen owners are probably the most hands-on and budget-oriented of the bunch. While the aftermarket parts and prices shown below represent some of the most budget-friendly options available in the aftermarket, make no mistake that if a component can be machined, tweaked, built or installed in the driveway, a first-gen owner will tackle it.
Holding out for a P-pumped Cummins? Stay tuned. We've got one of the most comprehensive, budget-based horsepower lists ever compiled for the '94-'98 Dodges coming your way next!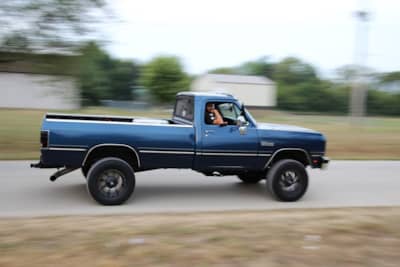 Things to Keep in Mind:
These trucks are old. Most of them were produced more than 25 years ago, so don't expect everything to be in perfect condition (injectors, injection pump, transmission, turbo).
The '89-'91 engines were non-intercooled and came with slightly different pistons, injectors, turbos and transmissions (TF727 vs. A518) than '91.5-'93 versions.
Considerable money can be saved or spent elsewhere once the clutch has been upgraded in trucks with manual transmissions.
Each budget assumes you're starting new, with a bone-stock and perfectly healthy truck.
Most of the items listed in these budgets are stuff that you and a buddy or novice mechanic could install in a weekend. As such, the labor to have these parts installed has purposely been excluded.
$900 Budget (250-300rwhp)
Crank Up the Fuel Screw: Free!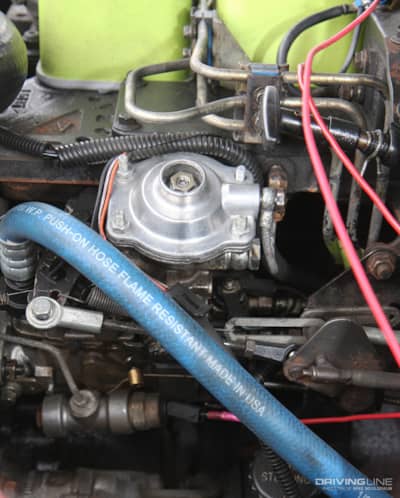 You gotta love mechanical injection, and this mod can net you as much as 70 additional ponies. Cranking up the maximum fuel screw is performed by locating and removing the tamper-proof cover positioned over the fuel screw at the lower, rear side (firewall side) of the VE injection pump, removing the fuel screw's locking collar and then turning the fuel screw clockwise.
Helpful Tip: Pull the air filter before you perform this mod, because if you turn the fuel screw in too far the engine can run off (i.e. rev until the pump or engine seizes), and you'll need to snuff out the turbocharger in order to kill the engine (a 2x4 or clipboard will suffice).
3,200 RPM Governor Spring: $20  
Trust us, with the early 5.9L Cummins mills being governed around 2,500 rpm from the factory, you'll be glad to have an extra 700 rpm at your disposal. For just 20 bucks, the 3,200 rpm governor spring from Pure Diesel Power is one of the most beneficial mods you can make to your first-gen Cummins—and the added rpm doesn't warrant the need for stiffer valve springs.
High-Flow Air Filter: $27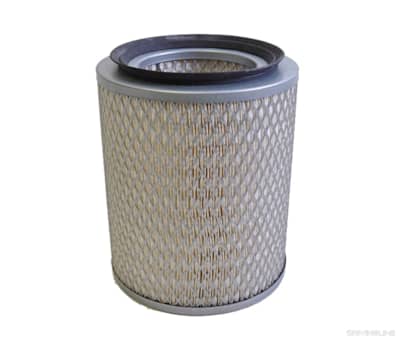 With the 3,200 rpm governor spring installed and higher rpm in the mix, more air flowing through the intake is needed. The FleetGuard AF4555M is the perfect replacement air filter for the job and is also a mainstay in first-gen performance (does not fit '93 trucks).
Prince of Darkness Injectors: $480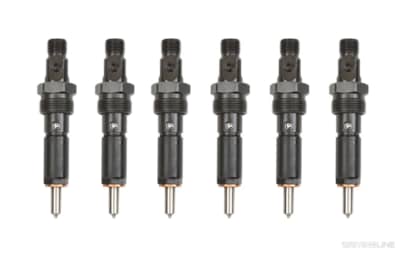 Made by Industrial Injection, the Prince of Darkness injectors (or POD's as they're often referred) have long been a budget-friendly, entry-level injector option for first-gen owners. They're known to be a tad on the smoky side, but they provide a 50rwhp bump on the cheap.
Denny T Stage 1 Fuel Pin: $85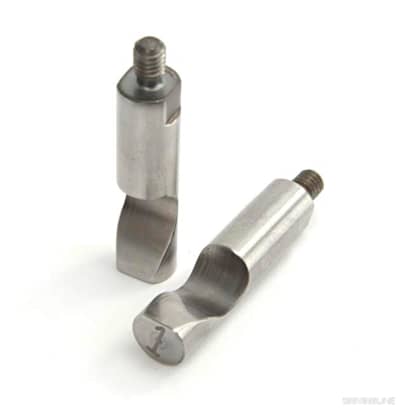 Another well-documented power-adder for the '89-'93 Dodges is the "Denny T" Stage 1 fuel pin (the fuel pin is also known as the fuel cone) from Denny T Performance. It allows the VE pump to be fueled harder as boost comes up and is typically good for a 30hp, 50 lb-ft of torque gain at the wheels.
Quick note: A lot of folks grind their factory pin to suit their needs, but there is definitely a point of no return once you break out the grinder.
Turbo-Back Exhaust System: $275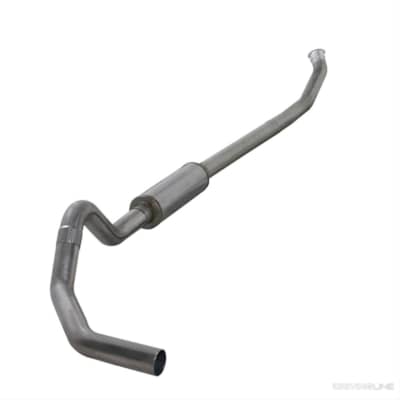 Although many first-gen owners either build their own exhaust systems or have a local shop do it, Diamond Eye Performance offers fairly affordable 4-inch, turbo-back systems such as this. It's aluminized, so keep in mind that it won't last as long as the stainless steel versions, but those of you living in the rust belt can still expect to get a solid 5-6 years of use out of it.
$2,200 Budget (300-350rwhp)
Auto Meter EGT and Boost Gauges with Pillar Pod: $300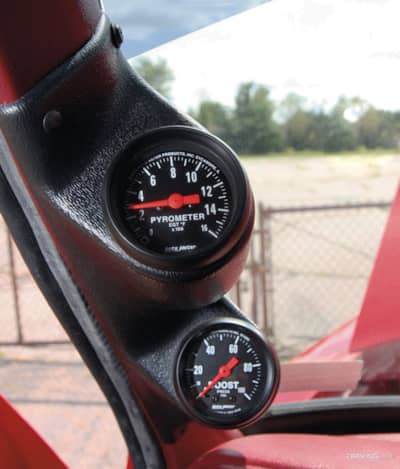 While adding easy power to a Cummins is fun, don't burn down the barn! Get yourself a pyrometer to measure exhaust gas temperature (EGT) and a boost gauge to keep tabs on the turbo. As a general rule of thumb, don't spend a lot of time above 1,400 degrees on the pyro or allow the turbo to see 35 psi of boost for extended periods of time.
Killer Dowel Pin (KDP) Repair Kit: $65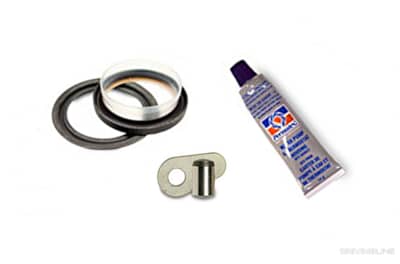 If you're willing to pour a couple grand into one of these trucks (or any '89-'02 model, for that matter), it pays to address the killer dowel pin issue before it's too late. During assembly at the factory, a dowel pin was pressed into the Cummins' block in order to locate the timing gear housing. Over time, this pin can work its way loose and cause catastrophic internal damage. At just $65, TST Products offers one of the most affordable killer dowel pin repair kits on the market.
60mm Compressor Upgrade: $285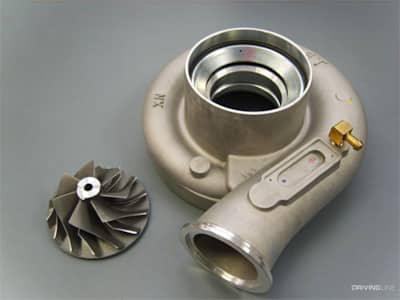 With plenty of extra fuel in the mix at this point, it's wise to help the 5.9L breathe a little deeper. Gillett Diesel's compressor upgrade replaces the factory Holset turbocharger's compressor wheel with a 60mm inducer version, along with the corresponding high-flow compressor housing (note that '89-'91 engines were equipped with a 50mm turbo while '91.5-'93 engines had a 54mm version). Gains of 30rwhp can be seen with this 30-minute turbo upgrade, along with a 100 to 200 degree drop in EGT.
Heavy-Duty Torque Converter: $650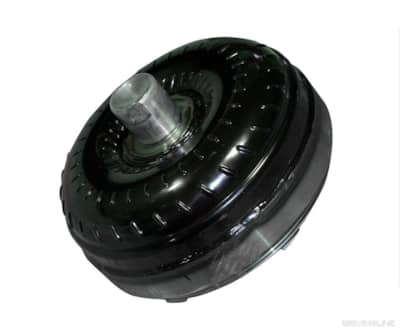 For bigger budgets, it's worth throwing a solid torque converter at the TorqueFlite 727 ('89-'91) or A518 automatic ('91.5-'93) behind the Cummins. This heavy-duty, single disc, non-lockup converter from Goerend Transmission features stock stall speed for lighting smaller turbos. If you're working with a five-speed Getrag-equipped first-gen, we would install a clutch with a 425hp, 900 lb-ft rating from South Bend at this point.
Crank Up the Fuel Screw (Mentioned Above): Free!
3,200 RPM Governor Spring (Mentioned Above): $20
High-Flow Air Filter (Mentioned Above): $27
Prince of Darkness Injectors (Mentioned Above): $480
Denny T Stage 1 Fuel Pin (Mentioned Above): $85
Turbo-Back Exhaust System (Mentioned Above): $275
$4,400 Budget (350-400rwhp)
DDP Stage 3 injectors: $745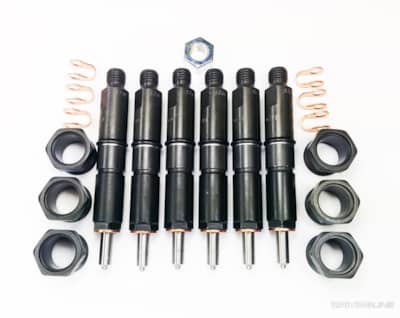 Along with the addition of a higher flowing turbocharger, these injectors can push your first-gen into the 400rwhp zone. Available from Dynomite Diesel Products, one of the most trusted names in Cummins injector performance, they flow 55 liters per minute (LPM).
Turbo Upgrade: $1,575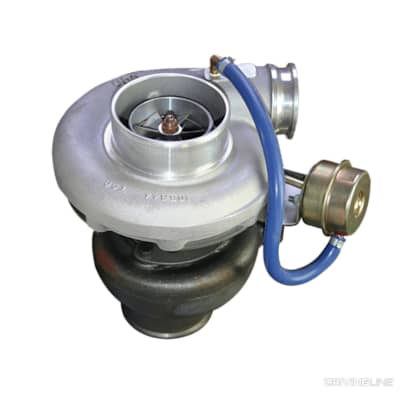 To further improve airflow both in and out of the first-gen 5.9L Cummins, it's hard to beat the performance a BorgWarner S300 turbocharger provides. For affordability and substantially improved top-end flow, the Super Stock 62/71/14 from High Tech Turbo is a sound, bang-for-your-buck option. The "62" refers to its use of a 62mm inducer compressor wheel, the "71" means it employs a 71mm exducer turbine wheel and the "14" indicates that a 14cm2 turbine housing is used.
AirDog Fuel Supply System: $599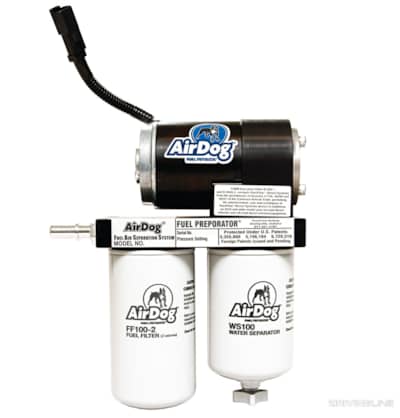 Getting the most out of larger injectors boils down to a strong lift pump. An all-inclusive, compact, 100 gph AirDog fuel system will ensure the VE injection pump sees adequate supply pressure under all driving conditions.
Auto Meter EGT and Boost Gauges w/Pillar Pod (Mentioned Above): $300
Killer Dowel Pin (KDP) Repair Kit (Mentioned Above): $65
Heavy-Duty Torque Converter (Mentioned Above): $650
Crank Up the Fuel Screw (Mentioned Above): Free!
3,200 RPM Governor Spring (Mentioned Above): $20
High-Flow Air Filter (Mentioned Above): $27
Denny T Stage 1 Fuel Pin (Mentioned Above): $85
Turbo-Back Exhaust System (Mentioned Above): $275