Bulletproof Engines: 4 More Unkillable Motors From Detroit, Japan, And Europe
There are a handful of engine designs out there that are virtually guaranteed to cross the 300,000 mile mark with only regular maintenance and responsible driving habits to help see them past that milestone. Some of them don't even need the latter, as on occasion car companies have managed to build unstoppable motors that will keep on ticking even as their owners run them dry of oil and coolant, forgo valve adjustments, or squeeze as many years as possible out of a set of spark plugs.
On a world tour, which unkillable engines have stood up to the most abuse, over the longest period of time, and still got their owners from A to B with a minimum of hassle? Check out four of the most reliable motors to have ever been built by American, European, or Japanese car and truck manufacturers.
Toyota 22R/RE
The Toyota Hilux, sold in the United States as the Toyota Pickup or Truck, has long had the reputation of being near-indestructible. A big part of its halo can be attributed to the 22R (carbureted) and 22RE (fuel injected) four-cylinder engines that were the backbone of the vehicle's drivetrain lineup.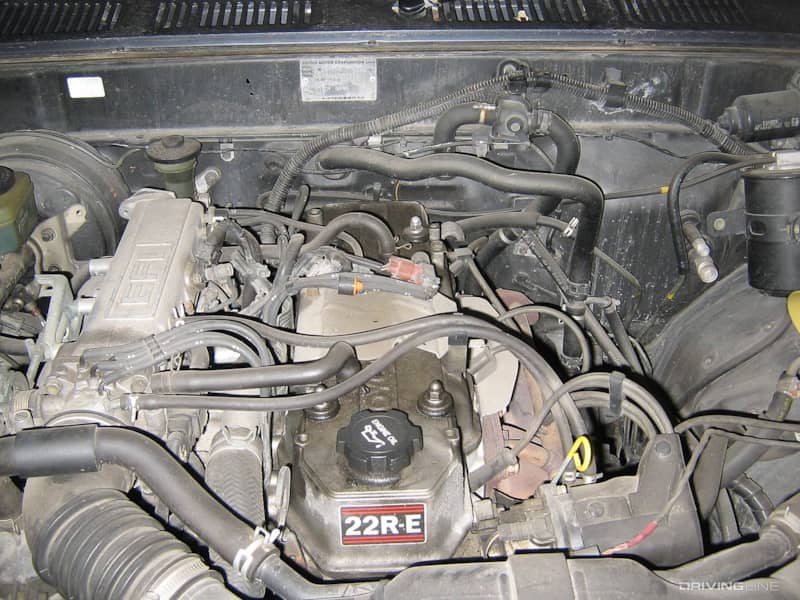 This 2.4-liter motor, which would also appear in the 4Runner, the Celica, and the Cressida, is merely a timing chain swap every 100,000 miles from running almost indefinitely. Toyota, still seeking to make its reputation overseas as a purveyor of reliable and efficient vehicles, did its best to overbuild the 22R/RE with a forged crank and a high nickel content in its cast iron blocks. Both single timing chain and dual row timing chain designs were also sold, and the cylinder head used a hemispherical design.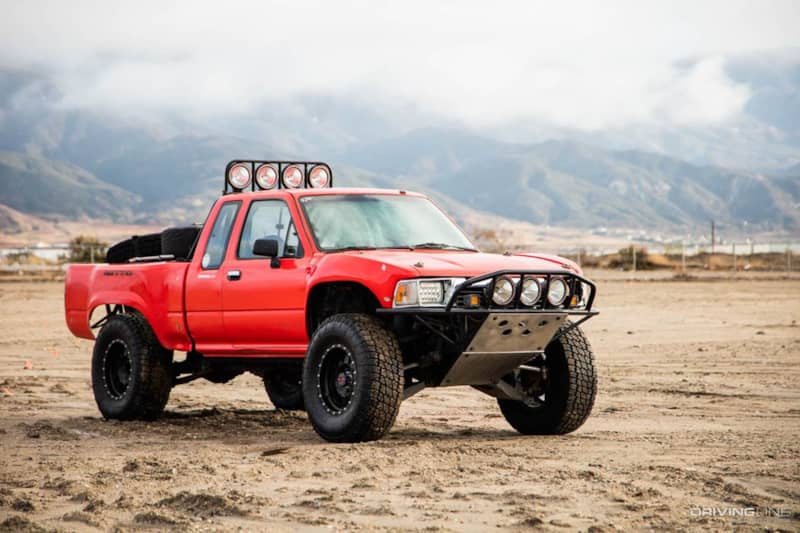 Although a turbocharged version was available, the long-stroke 22R and 22RE are at their best when operated as low-power (right around 100 horses), task-focused engines that deliver good low-end torque (thanks to their long stroke) and fuel efficiency for their size. Post-1985, a redesign with a lower deck height and new pistons would introduce roughly 10 more horsepower.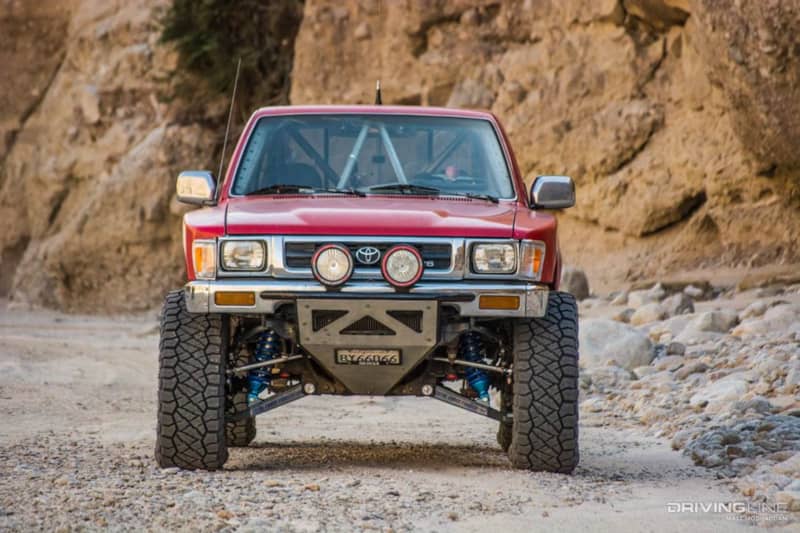 The motor would eventually be retired in 1995, which capped nearly 15 years of loyal service.
GM 3800 Series II
This 3.8-liter V6 from General Motors has a long and checkered history, but it's an example of a cast-off design finally having all of its rough edges and trouble spots worked out after decades of in-the-field development. Originally offered by Buick in the early 60s, it was licensed to Kaiser-Jeep before coming back into the GM fold at the end of the 1970s, where it would pull duty in a huge number of sedans and coupes built by Buick, Pontiac, and Oldsmobile.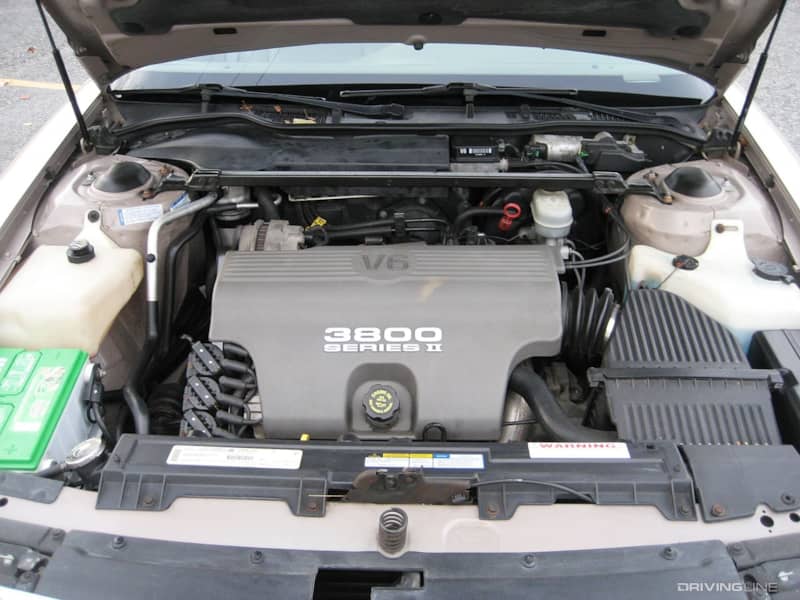 In 1995 the Series II version of this 3.8-liter V6 would stand tall as the most popular, and reliable, version of the motor ever built. With just over 200 horsepower available (and more on tap from supercharged editions), the iron block engine's deck height was shortened, its intake manifold replaced, and a new crank fitted, each of which would do wonders to improve its efficiency and smooth operation. It also boasts a trio of Ward's Best Engine awards.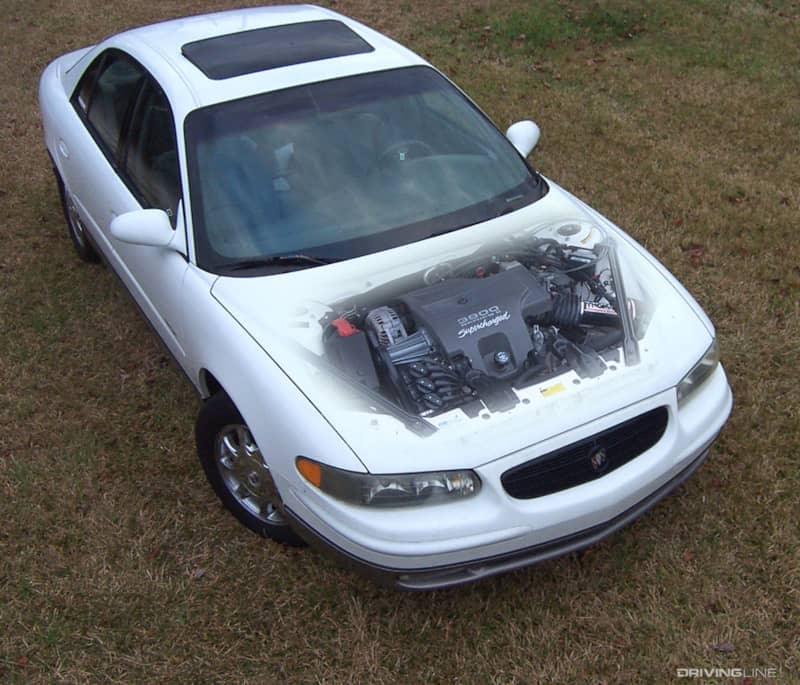 Aside from an intake manifold crack problem that was fixed under recall from GM over a decade ago, there are no nagging issues associated with the 3800 Series II, which continue to rack up the miles in millions of cars across the country. It's by far the most reliable of the General's modern, mass-produced engines, and it enjoyed 10 years of service across the company's passenger car line-up before being replaced by the Series III.
Volvo Redblock
In 1976, its second year on sale, the Volvo 200 Series introduced the B21F, a four-cylinder engine that would quickly become known as the 'redblock.'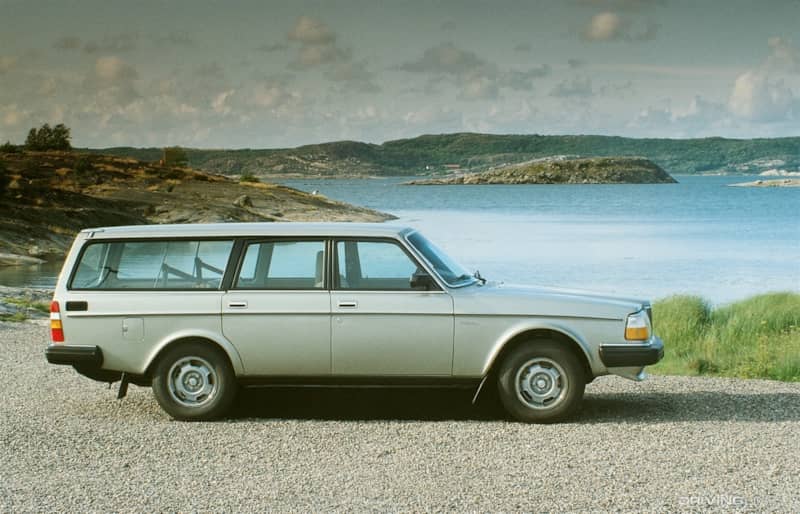 Available in 2.1-liter (B21) and 2.3-liter (B23) editions throughout the first half of the Volvo 240's long production run (with some offering forged rods, crank, and pistons), a redesign in 1985 would see the motor renamed the B230F in the United States and restricted to a single, 2.3-liter option in the 200 wagons and sedans.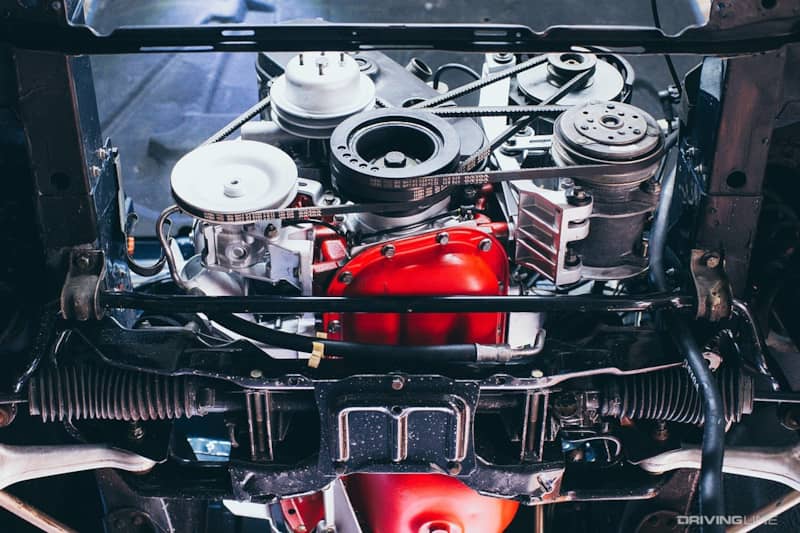 This move was focused on reducing friction inside the motor, and with a new crankshaft and longer rods it improved on an already reliable engine design (although naturally-aspirated versions would never crest 114 horsepower). Volvo would offer derivations of the red block in the 700 Series and 900 Series, as well as turbocharged and (slightly less reliable) 16-valve versions.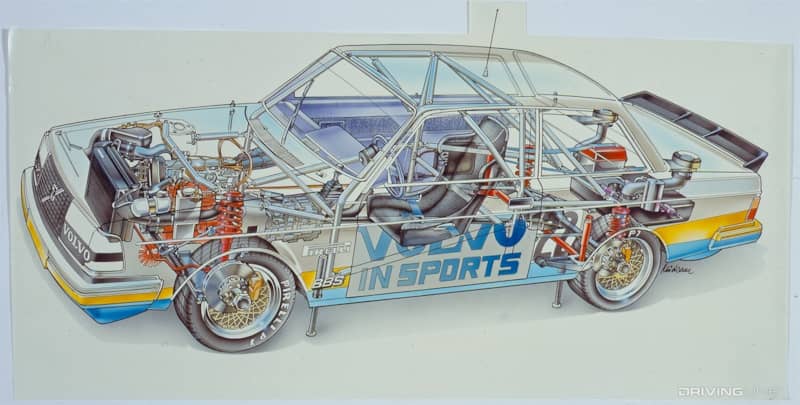 With a non-interference cylinder head, a stout iron casting, relocated axial bearing, and a 50 percent thicker crankshaft in the revised design, the B230F (and to a certain extent the B230FT turbo) have a solid reputation for at least 300,000 miles of dutiful service, providing you don't mind lugging around at a snail's pace the entire time.
Lexus 1UZ-FE
When Toyota created the Lexus brand at the end of the 1980s, executives realized it couldn't just offer cars that were comparable to BMW and Mercedes-Benz: it had to wipe the floor with them. The easiest way for Lexus to do that was to lean on the phenomenal reputation for reliability enjoyed by Toyota's engineering team, which would wind up creating a drivetrain for its Lexus LS 400 flagship sedan that has more than stood the test of time.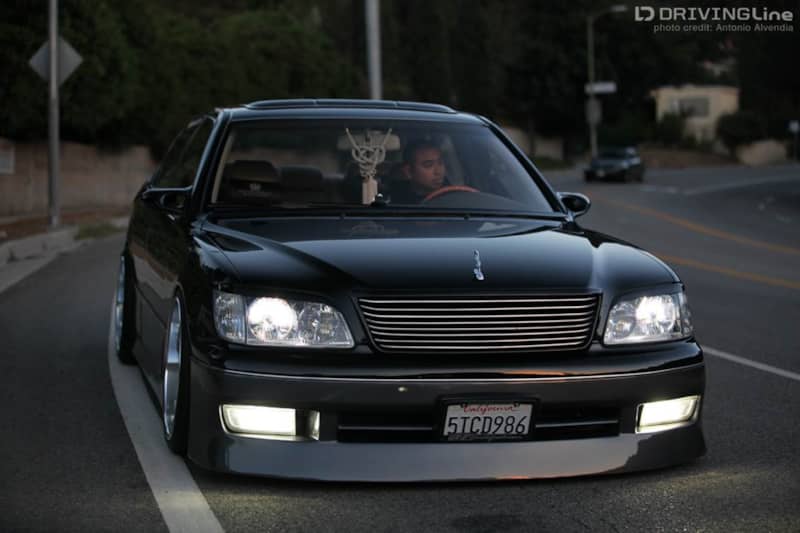 When it went on sale as a 1990 model, the Lexus LS entered a market where dual-overhead cam V8 engines were known to be finicky and expensive to maintain. That all changed with the 1UZ-FE V8, a 4.0-liter oversquare design with 6-bolt main bearings, an aluminum block and cylinder head, steel connecting rods and crankshaft, and four valves per cylinder. Rated at between 256 horsepower and 300 horsepower, depending on model year (later versions received variable-valve timing), the 1UZ-FE was a remarkably understressed engine. It would also eventually pull duty under the hood of the Lexus GS 400 sedan and and SC 400 coupe.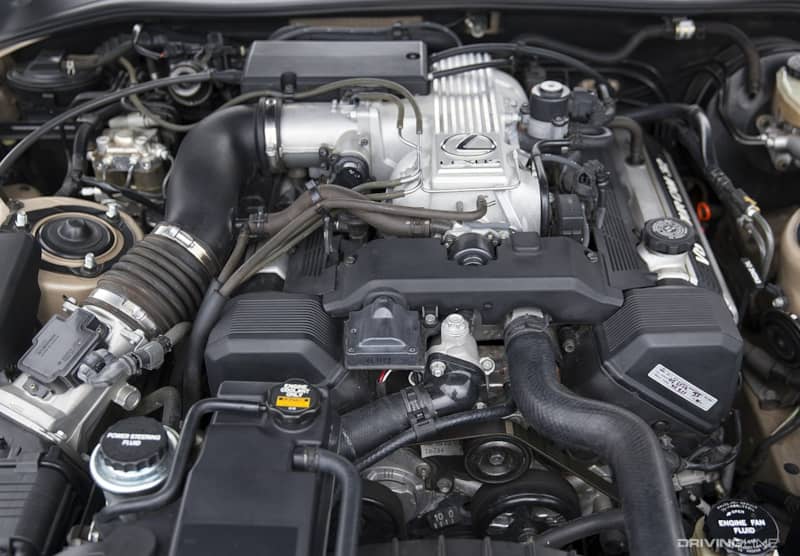 Over-engineering the 1UZ-FE was Toyota's ticket to getting luxury car buyers to take Lexus seriously, and a sizable percentage of the original LS 400 run are still on the road today. Like the 3800 Series II, the motor made it onto Ward's 10 Best Engines list three separate times during its decade or so of production, and 300,000 to 500,000 mile examples are not uncommon.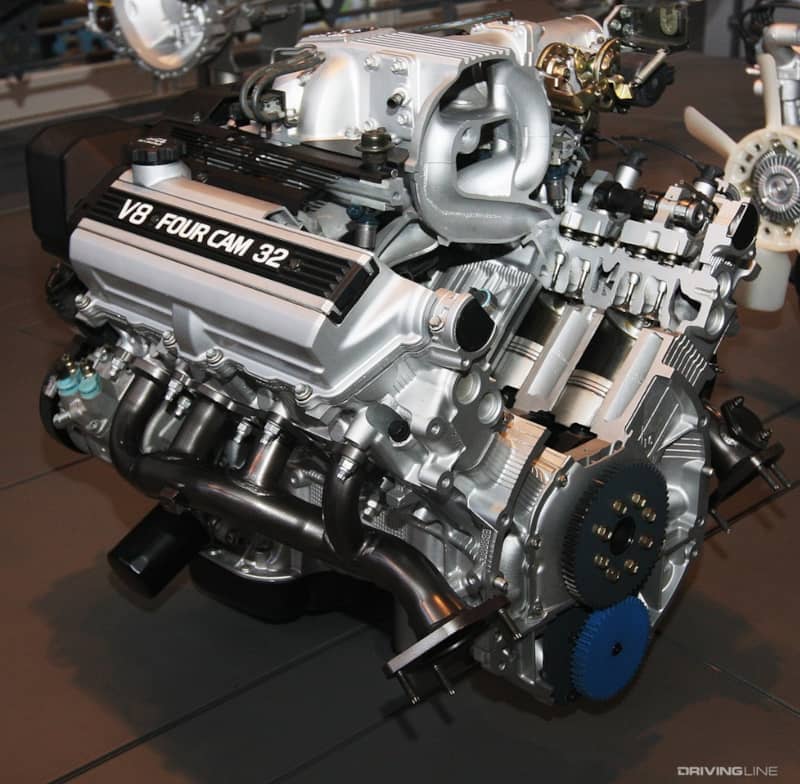 Although it requires periodic valve adjustments due to the lack of hydraulic lifters, the rest of the motor is essentially bulletproof, and it forced the Europeans dominating the market to seriously step up their own quality game.