Car Care Products That Will Change the Way You Clean
It's hard to imagine a guy you'd trust more with a car than Jay Leno, longtime collector and advocate of auto preservation and restoration. So when Jay launched a line of vehicle care products, we took note. Jay Leno's Garage offers a full range of products to keep your road-going automobile in pristine condition, but out of all of them, a couple grabbed our attention.
Not Your Old Clay Bar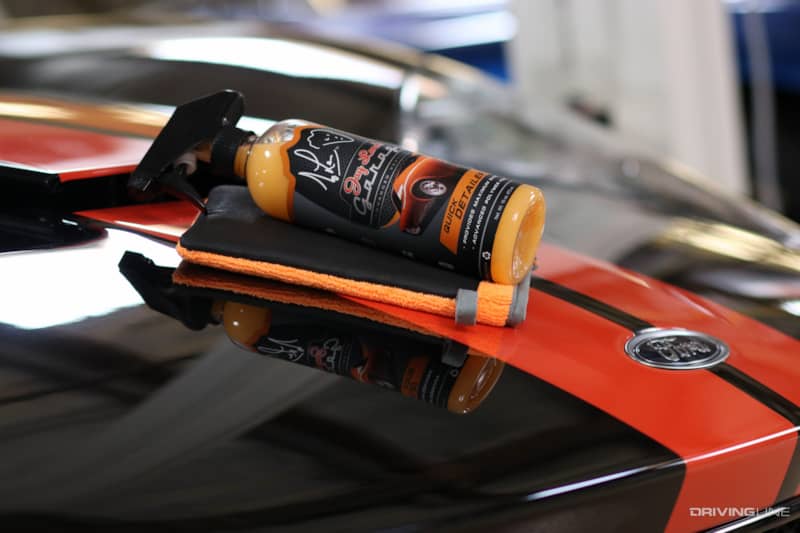 Any car person will be familiar with a clay bar, but we'd never heard of a clay mitt. Doing the same work as a clay bar would—namely, removing embedded paint contaminants from the surface—a clay mitt uses synthetic rather than natural clay so it can be made into a handy, reusable, washable "mitt." Why do we love this idea so much? Here are a couple reasons:
If you've ever clay-barred a car, you'll likely remember the cramped, claw hand you were left with afterward. Holding that little piece of clay while you scour the entire surface of the car is a pain—literally! The JLG Synthetic Clay Mitt gives you much more to grab hold of in a comfortable mitt form.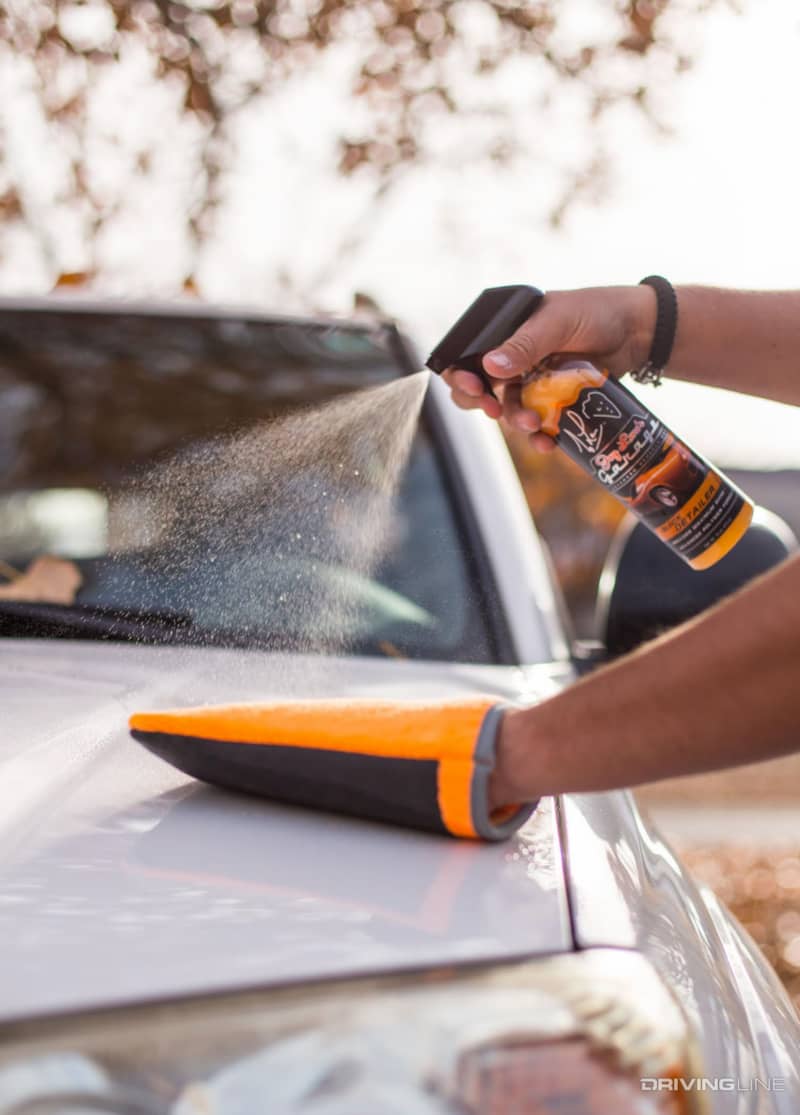 Natural clay must be thrown away once it becomes too saturated with dirt and particles, or if it's dropped on a dirty/dusty surface like the garage floor or driveway. Alternatively, synthetic clay can be rinsed to clear away embedded particles—meaning it can be used longer with the assurance that it hasn't gotten too grimy during your detailing job.
Evaporate Drying Aid
After first being surprised by a clay mitt, we were really taken aback by something called a "drying aid." While it seems counter-intuitive at first to spray liquid on the surface you're working to dry, doing so brings with it some benefits.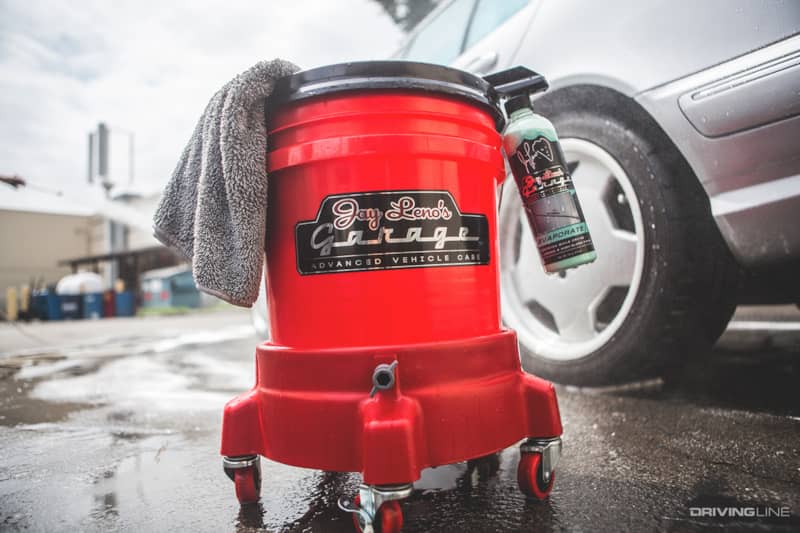 Every time your car's paint is touched, it's an opportunity for scratches—and the drying process is no exception. Think of those scratchy, old towels many of you likely use for this last part of a car wash. The JLG Evaporate drying aid lubricates the drying process, leaving behind a durable-synthetic coating that ups the glossiness and helps to repel water and dust while also preventing small scratches and swirl marks the drying process can otherwise leave behind.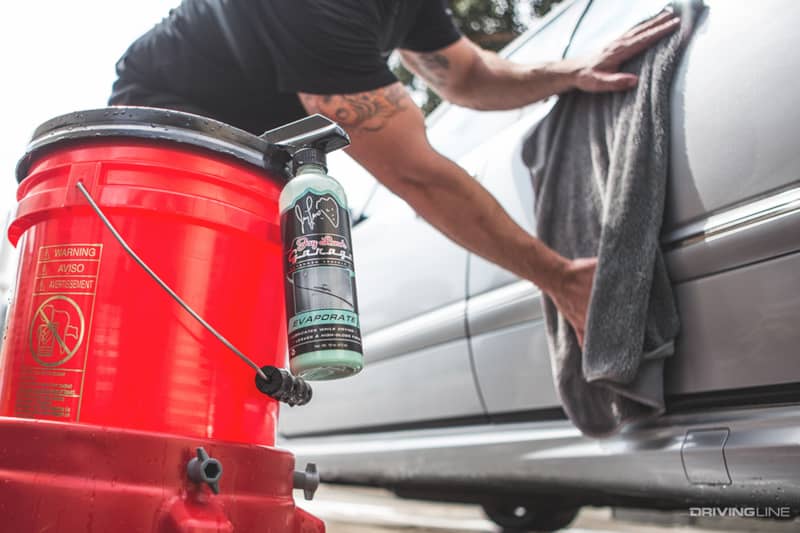 While we'd never heard of a clay mitt or drying aid, we're excited to be using Jay Leno's Garage Clay Mitt and Evaporate products for our car-washing routines.