Cars From the Vault: 1966 Mongrel T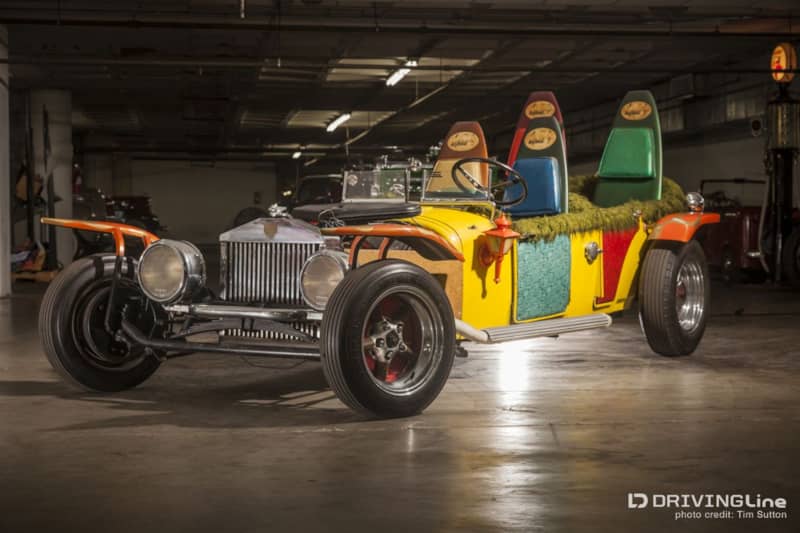 It's 1966 and you get a call from Paramount Pictures asking you to build a car for the next Elvis Presley movie, Easy Come, Easy Go. It's full of singing, laughs, and an adventure by the sea – what do you do? Grab some spare parts from the shop, a few surfboards, and some important '60s accessories – namely, vinyl and shag upholstery. And that's pretty much the explanation for the "Mongrel T" built by George Barris. After starring with Elvis, it went on to be the Jokermobile on the Batman TV series.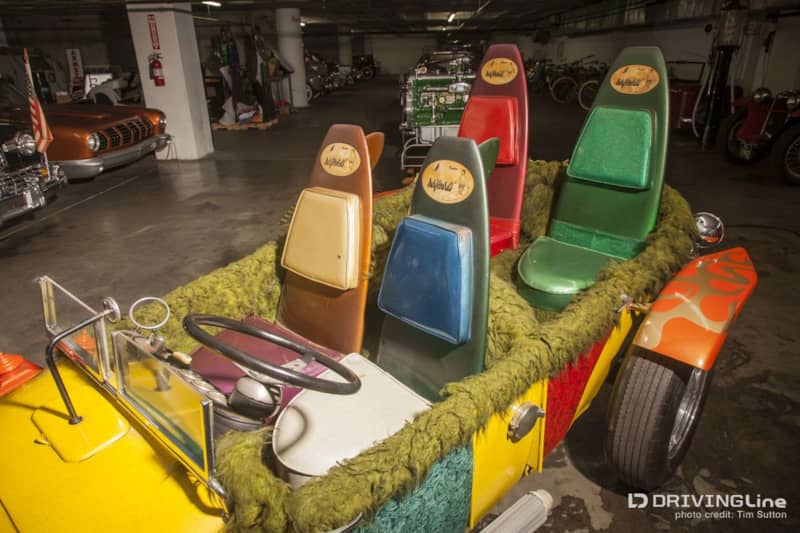 Originally a Ford Model T, by the late '60s they were easy to come by and easy to customize. In an era of wild showcars, the trend made its way to TV and movies of the time as well. George Barris created a number of both movie and showcars that went on to be immortalized by magazines, model kits, and Hot Wheels – the original Batmobile being one of them. Movie cars had only one purpose, look good on film for the few short scenes that they were bound to enter.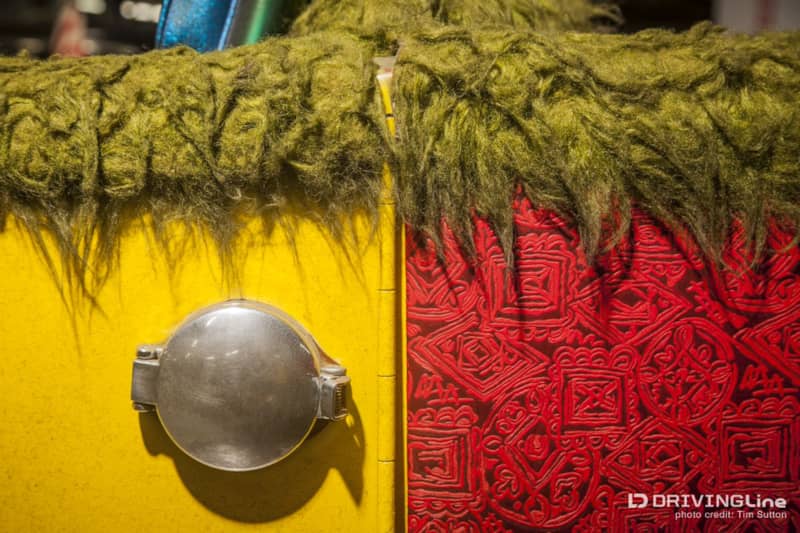 The bright colors and stand-out upholstery are eye-catching details that would definitely have set this car apart on the big screen. The front panels and doors are covered in a patterned naugahyde with the spare tire and parachute in back (another trend of the era) donning a camouflage print. The interior sports the long-haired shag allover along with glitter vinyl on seat cushions.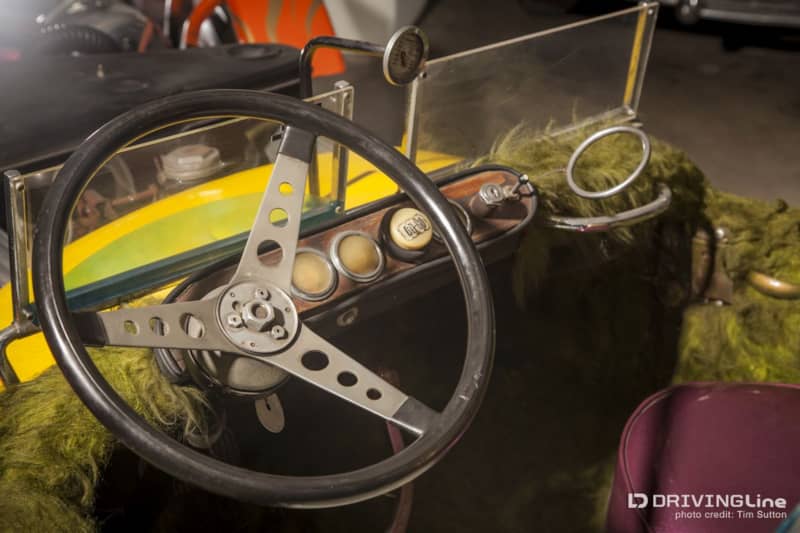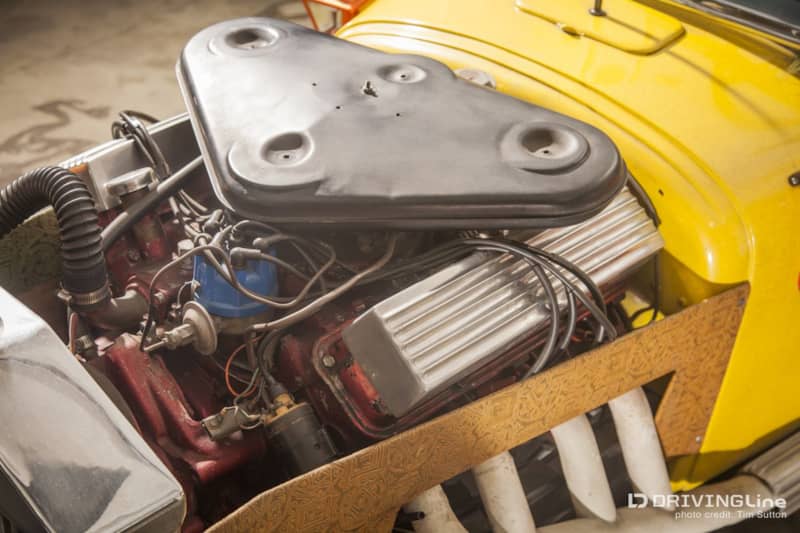 The front dash is complete with a "Go-Go" button, meat thermometer temperature gauge, and parchute pull ring. A bitchin' ShiftStar shifter topped with a metalflake resin knob puts the Ford FE engine into gear. Some dress up parts were slapped onto the valve covers as well as atop the side lakes exhaust pipes.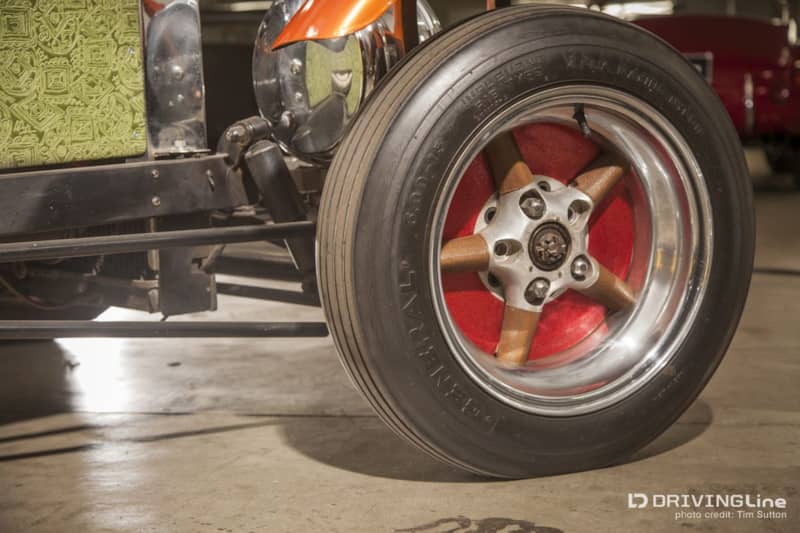 The candy yellow paint almost looks metalflaked, but it's actually a subtle cobwebbed effect. The floating fenders are covered in candy orange with gold flames. Also in orange are the side lamps, which look to have come off someone's front porch. The custom front wheels are true movie magic…it's just naugahyde creating the wooden spoke effect with glitter vinyl sandwiched behind. Enjoy the gallery below to take in all the details and take a gander at an old Batman episode where this car can be spied (behind Robin at 0:25sec) or seen driving.
Plan some time this summer to come see this, and other historic and beautiful cars, at The Petersen's special Vault Tour. You never know WHAT you're going to find down there!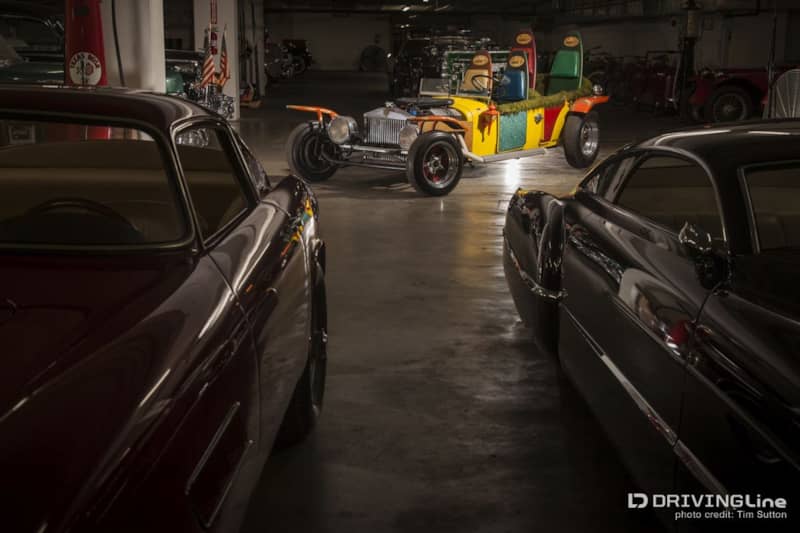 Words: Kristin Cline | Photos: Tim Sutton