5 New Electronic Gadgets for Overlanders
As CES becomes more focused on automotive, you can't leave out the overlanding crowd. Check out the new electronic gear and gadgets for overlanders at CES.
1. Scosche M8TRIX Power Management System
Replace all those individual switches and buttons with Scosche's new M8TRIX.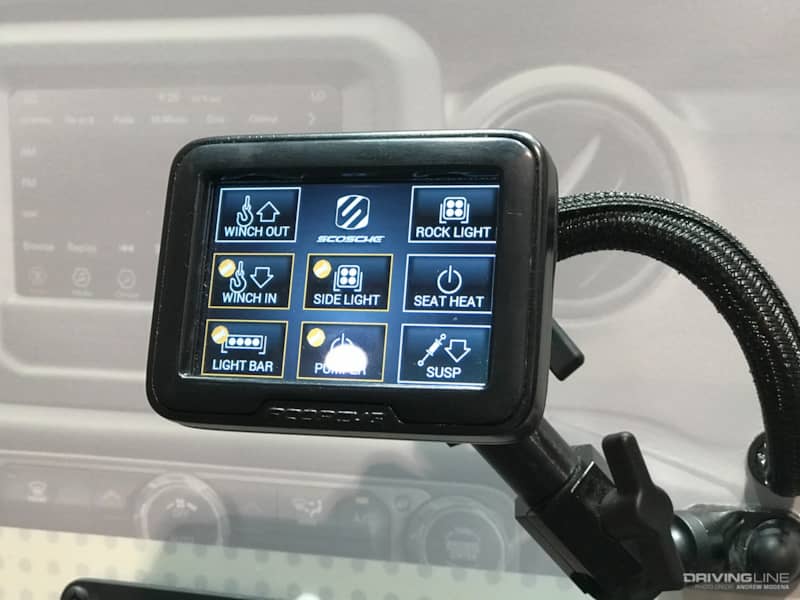 Connect up to 8 different accessories such as lights, heated seats, air compressors, winches, fridges, power inverters and more, all through a single touch screen.     
2. Voxx Power Systems Jump Starter
No more looking for that battery pack or jumper cables when you've been camping for a few days and drained your battery from powering your fridge, lights and other accessories.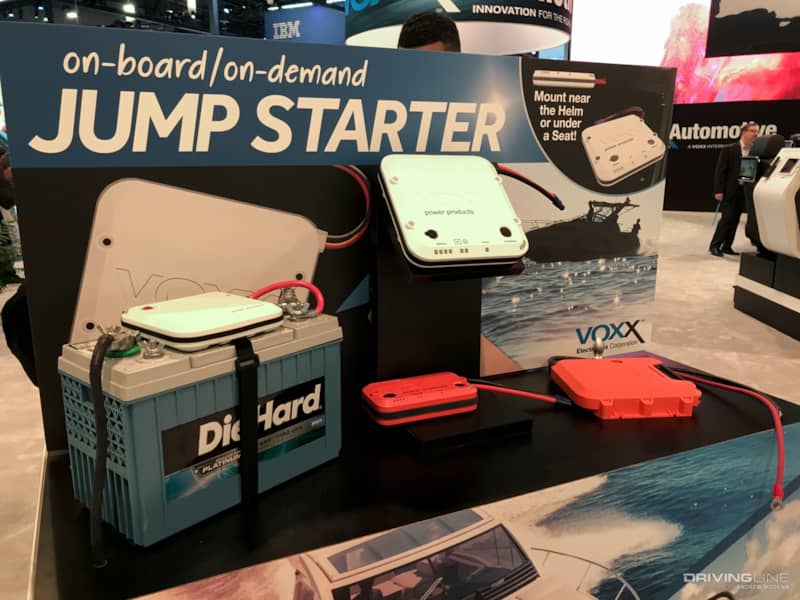 Voxx has developed an onboard jump starter that connects to directly to your battery and charges as you drive. The jump starter also monitors your battery and sends low battery alerts to your smart phone.
3. Goal Zero Yeti X
Looking to power electronic items off the grid? Yeti has released their most powerful Yeti yet. The Yeti X is their lightest and most powerful lithium ion power stations, designed for quick, reliable and noise free power on the go.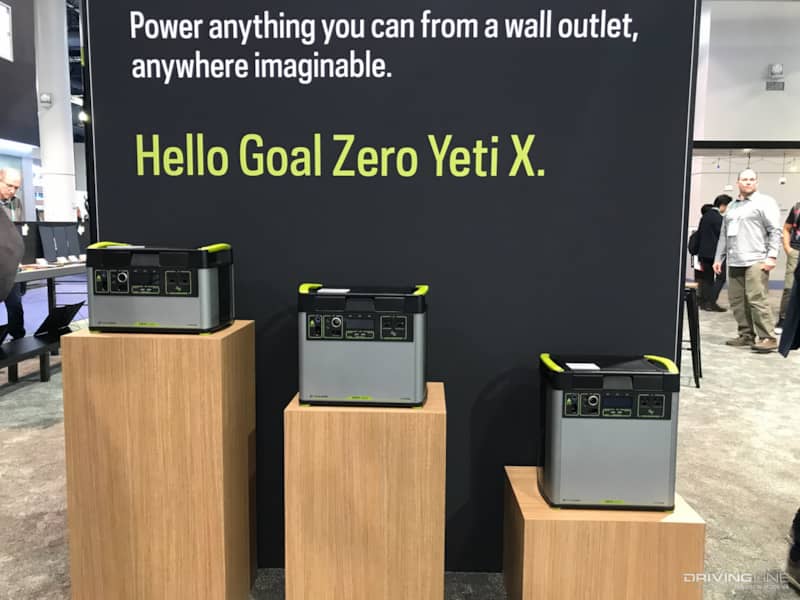 All 6 Yeti X models ranging from the 200X, 500X, 1000X, 1500X, 3000X and 6000X (model names indicate battery capacity in watt hours) will include USB-C power delivery, faster solar charging and 12V ports to power fridges and laptops. The top of the line Yeti 6000X is designed to power home circuits for days at a time. 
4. RAM Mounts Waterproof Wireless Charging and Garmin Mounts
You couldn't miss Ram Mounts' booth with this J20 Gladiator on big, aggressive Nitto Trail Grapplers.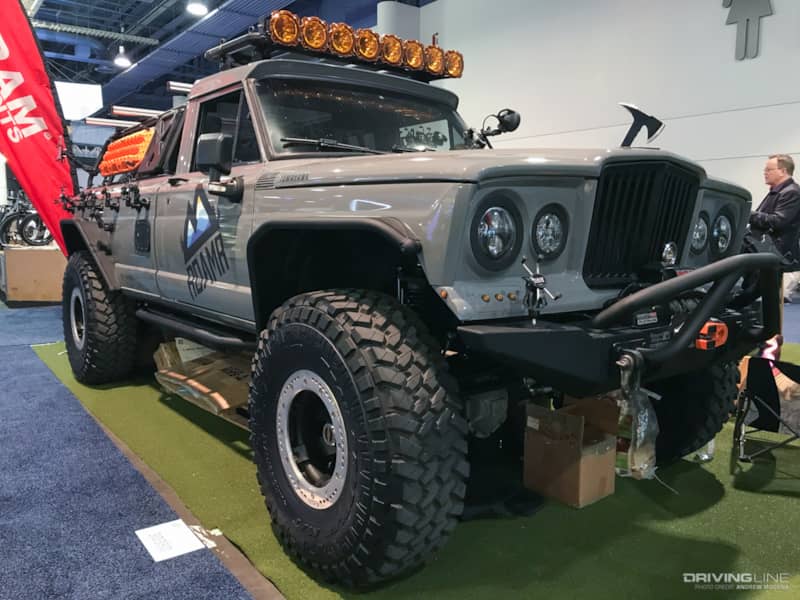 RAM Mounts have long been a go-to for those looking to securely mount accessories and this year they're adding a bunch of products to their model line.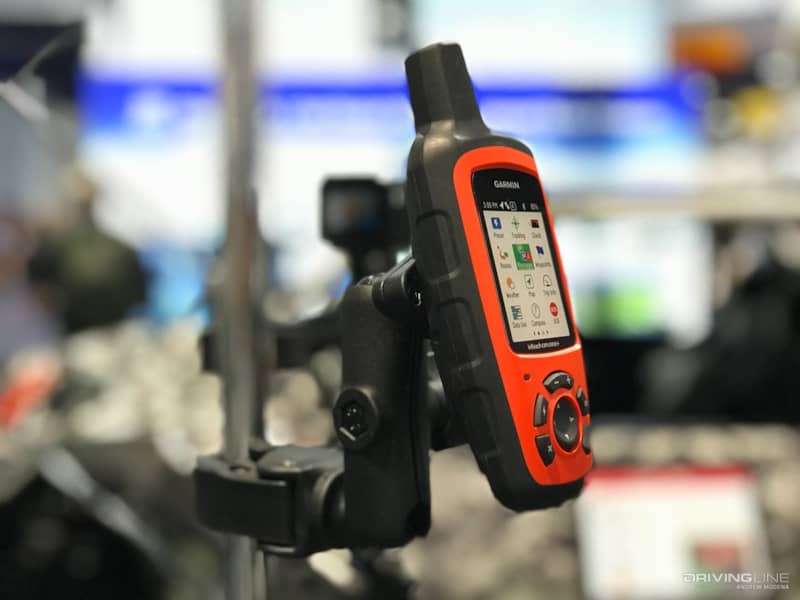 To make Garmin users lives easier, RAM Mounts showed off their new universal Garmin mount, which clips onto a Garmin belt clip. This will fit any Garmin handheld device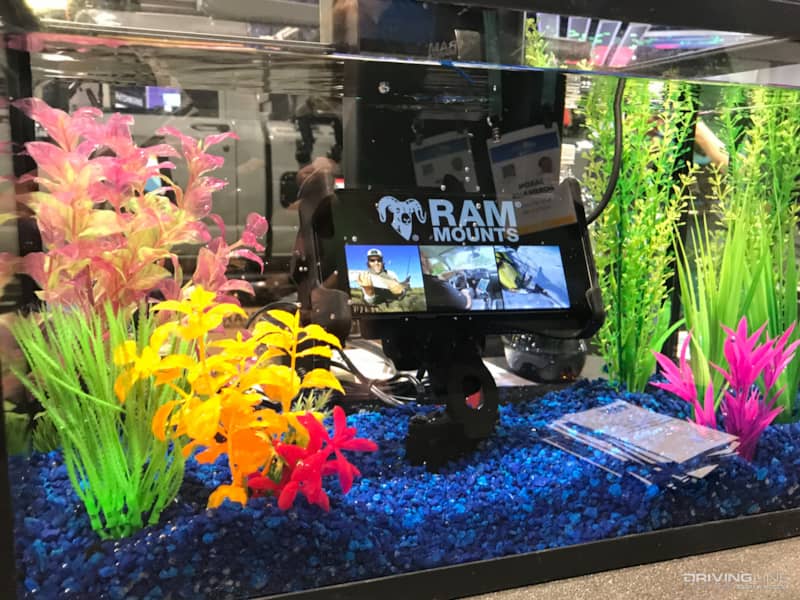 Another new item was their waterproof wireless charging phone holder, which they displayed completely submerged. 
5. Garmin Overlander
Speaking of Garmin, they have developed something specifically with the off-road crowd in mind. As its name says, Garmin's Overlander GPS tablet is designed for on and off-road navigation.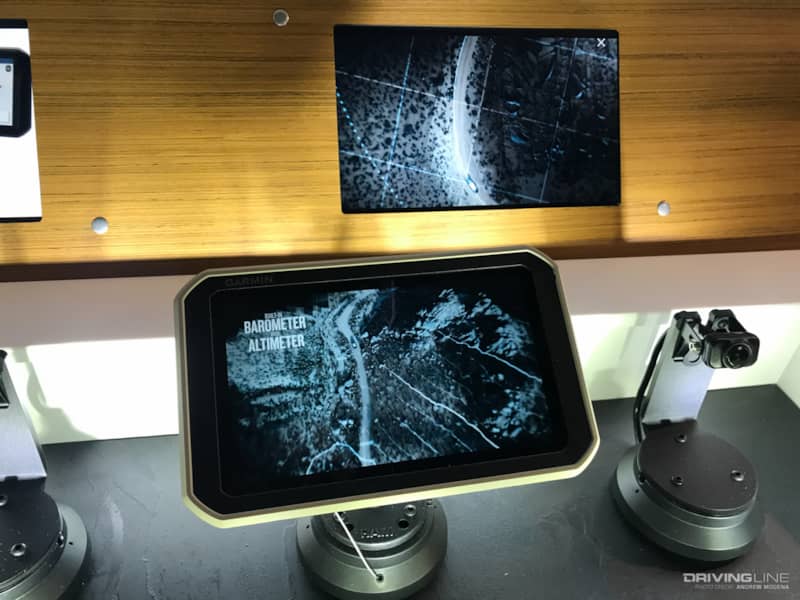 It features topographical maps for point to point guidance in North and South America.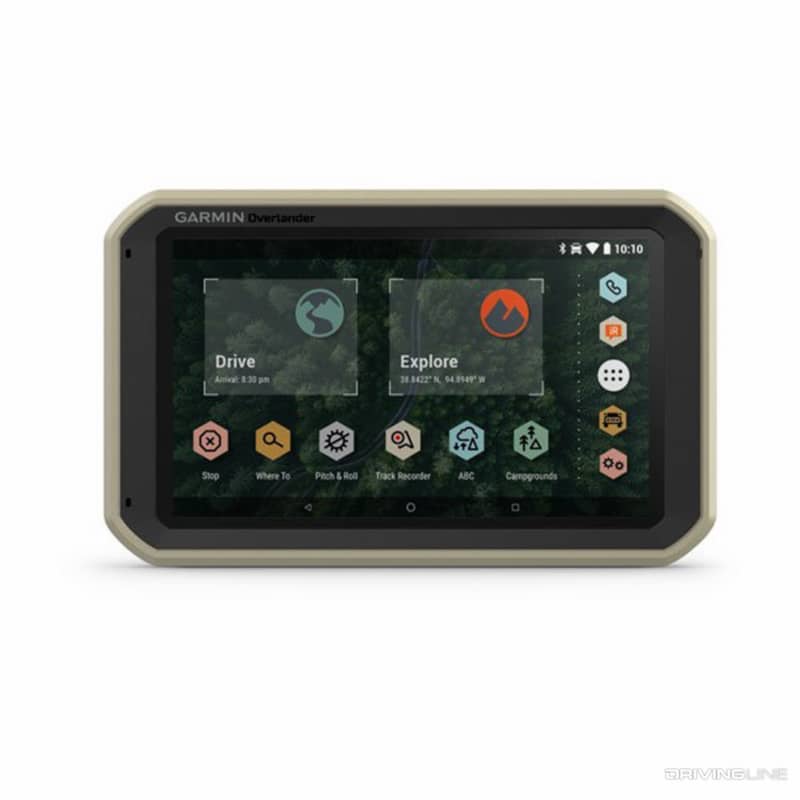 You can also find campsites without cell reception with preloaded iOverlander Points of Interest and Ultimate Public Campgrounds.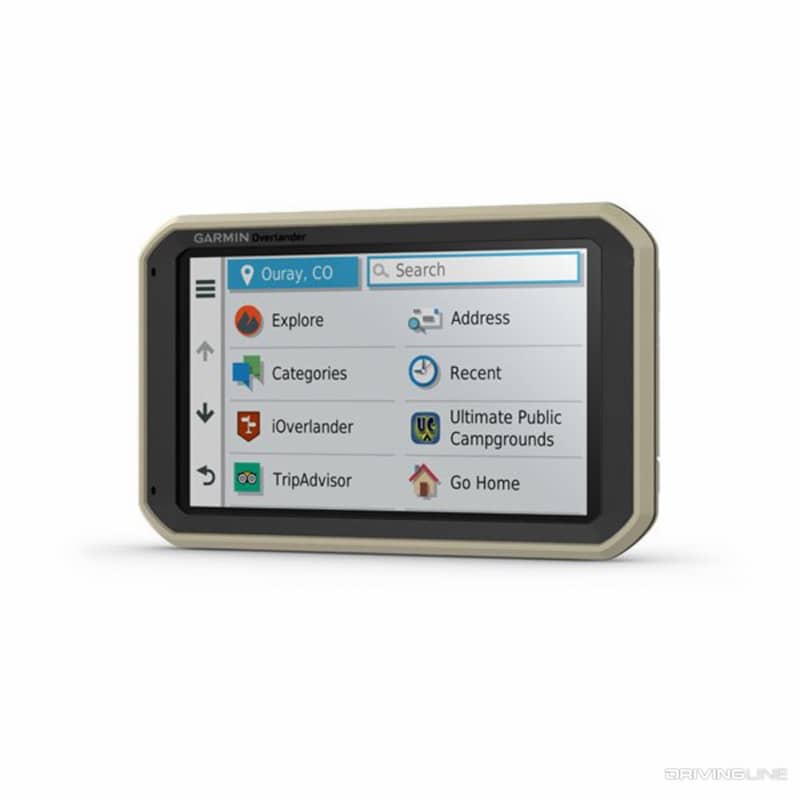 Additionally, it features a built in compass, altimeter and barometer, record your tracks and you can connect it to a back up camera and inReach satellite communications.
Click here to see our picks for the best vehicles for overlanding.