Collete Davis: A Racing Prodigy
Collete Davis is a professional race car driver and stunt driver who has numerous wins under her belt across multiple forms of racing. From sports cars to rallycross, drift competitions to monster truck, open-wheeled speedsters to karts, she's raced just about everything in her 10-year career, and she's only 24 years old. At the tender age of 15 she started kart racing and quickly made a name for herself. In addition to racing, Davis is an entrepreneur and, in 2017, was TLC's host of "Girl Starter," a competition TV show for female entrepreneurs.
I sat down with Davis to hear her story.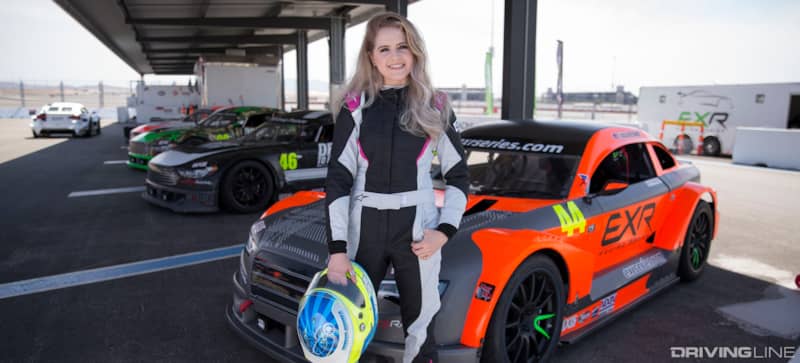 What got you into racing?
"For me it started by being really curious as a kid. I started taking apart things mechanically, like lawnmower engines. I found out if I learned more about engines and cars (learned how to work on them) I could also compete in them. After my first experience with a go kart I was hooked. It took of lot of practice before my first race; I started this when I was 15 years old, not four or five like a lot of other kids. I started racing in karts and within the first year, won my first championship with my Dad. We fought through together and won it. That win helped me convince my parents to keep trying this. When I first started out it was just me and my Dad—a two-person team against a lot of big teams—we had to overcome that to do well."

What's your favorite type of racing?
"That's a hard one. A lot of the racing I've done is very, very different. Sports car and road racing is really different than rallycross. And, monster truck racing is just completely different than the rest (you do a lot of stunts in those types of competitions). For me, I really did enjoy my time in rallycross. It is a very intense type of racing, you have 10 laps to make it or break it. On cold tires you have to be able to send it as fast as you can on your first lap or you're never gonna win it."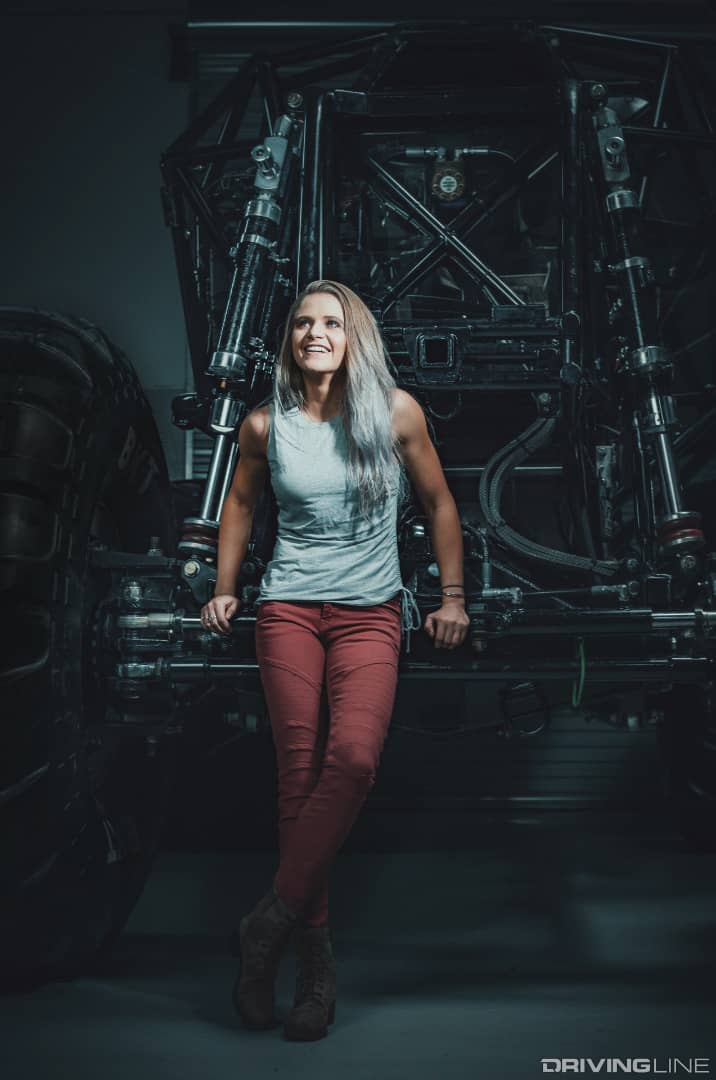 The level I experienced with rallycross was insane. Everyone was within a half a second or a few tenths of a second of each other. It was really intense; I didn't have that background and I was forced to adapt to learn fast and had a lot of fun. We got to jump cars too, like 100-foot tabletop jumps. That was the first time I got to jump any car. That was definitely a rush, for sure! You needed to learn how to road race, to go through dirt, and over jumps. It definitely made me a better driver. I learned how to drive well—whether at speed, through dirt, through transitions, or with parts flying off of cars. Plus, having contact at just about every corner with other cars. It was really, really fun."

What has been your most challenging experience to date?
"Hmm…for me as a driver…it would be constantly adapting and being expected to perform your very best with no practice (which now I'm very used to). In the beginning, I didn't come from a wealthy family like most racers do. Starting out like that just meant I didn't get all the track time or could afford the track time like the others. My seat time was during a race, not before one. My practice was always in front of a lot of people. In the end it made me a better driver as I had to adapt, like, right now. I didn't have the luxury of a lot of test days. It's made me a more adaptable driver but it was also one of my biggest challenges. I made the best out of it versus making it a hindrance to me. Most of my testing was a few laps the day before the race, or during the race. Now, having done that for ten years, I can often reflect on a different type of racing and different vehicles I've driven…but it definitely took a while to overcome the mentality of having to force myself to 'snap' into it."

How has racing changed you?
"I don't know. For me, it gave me something to live for at a really young age. Until I found racing, I didn't know what I wanted to do. I used to play every single sport. I was really competitive. But nothing ever grabbed me like racing did. Immediately, once I started kart racing, I found what I wanted to do when I grew up. I graduated high school at 16 the next year and I did every single thing I could do to get out of school as fast as possible so I could go to college (which happened to be at Daytona Beach, Florida) so I could start my racing career. It was a light switch for me when I found racing, I knew what I wanted to do and looked at that goal beyond anything else that was happening. I kept myself motivated with that goal in mind."

What advice would you give to women that want to start rallying or racing?
"Find out if you love this. Find out if this is a passion. You can always start at lower, fun levels, by going kart racing or your local track to try it out. If you get the bug—go for it! Don't let anyone else's impression of what a racer should be or what you should look like affect what you want to do. If you love it, absolutely go for it!"
This goes to show that anyone can do anything in life—especially women. Collete wants to encourage female empowerment in male dominated industries. She's trying to challenge what a woman can be in today's world, and is making major waves while doing so.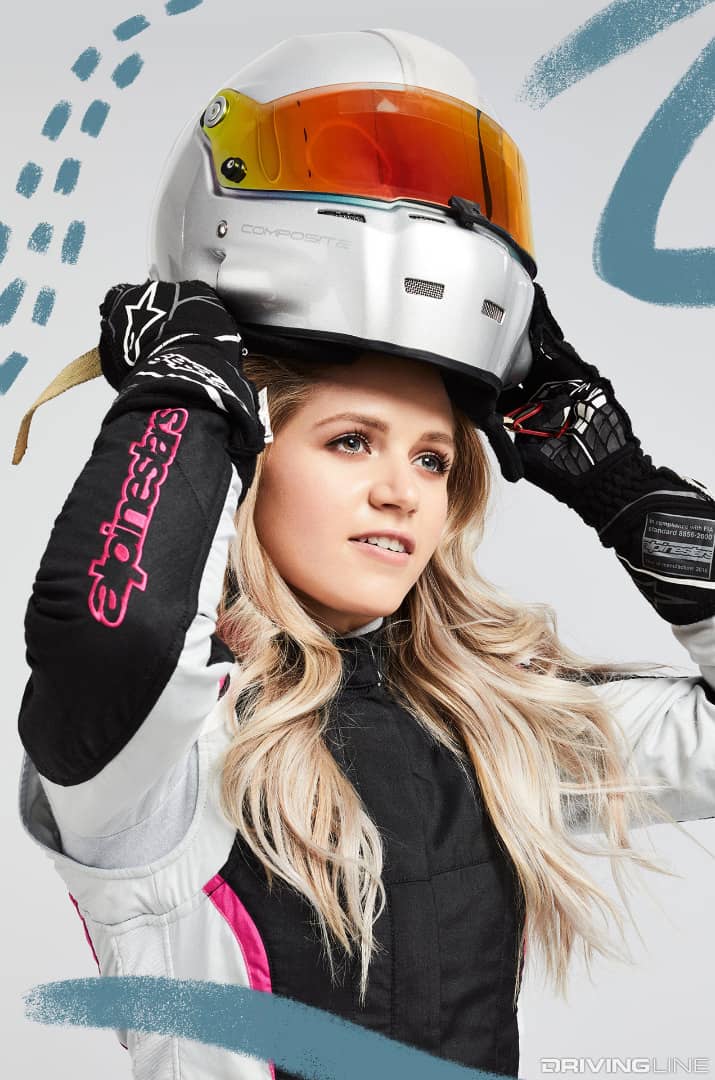 Photo courtesy of Collete Racing, Monster Jam, Red Bull GRC, and Microsoft.
Hallie Deegan is another racer making waves and breaking barriers.